The Canary Islands are not just renowned for their perennial sunshine, endless beaches and dramatically volcanic landscape, it is also famed for its sumptuous cocktails and wines. To savour the full essence of The Canary Islands, sampling some of the finest cocktails and wines is a must! So, why not leave the beer at home and try something a little more exotic.
Here, courtesy of Hello Canary Islands, we have listed the top Canarian tipples of choice.
Gin 72
Created in Fuerteventura, Gin 72, is refreshingly fruity with a hint of spice, guaranteed to evoke that summery soiree feeling. Crafted in artisanal style, ingredients include black gin, ink pepper, coriander, sage, passion fruit, lime and lemon. In fact, Gin 72 boasts 16 ingredients in total, which are infused with alcohol. This cocktail is currently available in Fuerteventura, Lanzarote, La Gomera and La Palma, and will be available in Gran Canaria and Tenerife shortly also.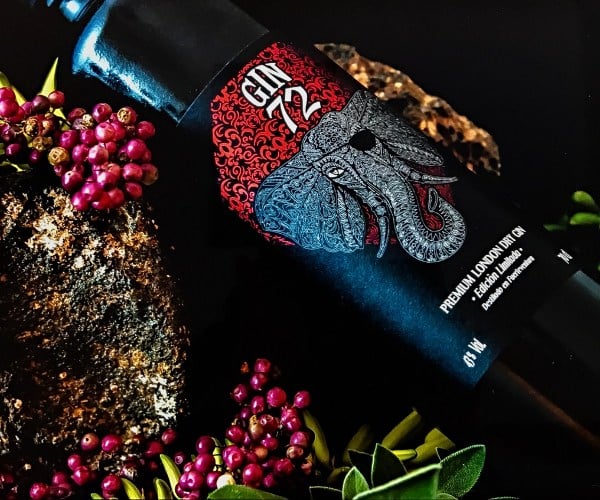 Pitagen
Next on our list is Pitagen, known locally as the Aloe Vera gin. Savour the vibrant and fresh aromas of Lanzarote, with possibly the healthiest cocktail you will ever taste! Aloe Vera is one of the few plants that possess vitamin B12, and a myriad of minerals including calcium, manganese, magnesium, copper, zinc, chromium, potassium, selenium, iron, sodium. All are bottled with citrus aromas, which make this beverage so uniquely refreshing! Pitagen is available in most supermarkets across the islands and can also be enjoyed in a selection of restaurants in Gran Canaria, Lanzarote and Fuerteventura.
BLAT Vodka
For vodka lovers, you will find no purer vodka than Vodka Blat! Created in Ingenio, BLAT Vodka has been officially certified as the 'purest vodka in the world'. This is a 0.0 impurity vodka made with horizontal rainwater from the Atlantic fog and naturally filtered by volcanic rocks. Its unique distillation and filtration ensure a pure vodka unlike any other.
You can discover this gem of a beverage for yourself in supermarkets, wine shops, hotels and restaurants across the Islands.
Appletiser
Created in the Canary Islands in the 1980s, Appletiser has become a surprising phenomenon over the subsequent decades. Crafted by combining the natural juice of no less than 10 varieties of apples and a light touch of carbonization, the juice is then filtered and immediately bottled to preserve its aroma.
It is no surprise therefore that Appletiser has won multiple international awards including the gold medal of the World Quality Selections and can be found in restaurants, hotels and supermarkets across the islands.
Honey rum
Rum is an integral part of Gran Canaria's spirit and has been distilled on the island for over 500 years. In fact, legend has it, that rum was invented in the Canary Islands. Honey and vanilla essence is infused with rum to make a truly delicious beverage.
This drink is a real favourite amongst Canary Islanders and can be found in almost all supermarkets, hotels and restaurants on the islands.
Banana wine
Banana wine, crafted in the Islands is renowned for its delicious aromas and tangy flavours. Moreover, this banana wine has the same concentration of sugar as a ripe grape, which results in a wine with a similar alcohol content as traditional wine. Perhaps the best aspect of this wine, however, is that is completely free of artificial flavours and colourings.
This wine is also suitable for vegans and gluten-free. It can be found in supermarkets and restaurants on the islands.
Guarapo
Finally, Guarapo, dubbed by locals as 'sweet joy Guarapo' is crafted in La Gomera. It is a beverage reputed to have originated on the island more than 500 years ago. The sweet juice is extracted from the Canary Island palm tree, a mixture of raw sap that sprouts from the wood of the palm tree, characterized by being sweet and with a very distinctive flavour.
So why not start planning your escape to The Canary Islands now? Leave cold weather and warm beer behind and treat yourself to a taste of the exotic.