Next month, the UN Climate Change Conference in Glasgow (COP26) will be an event that many see as the world's best last chance to get runaway climate change under control. As every nation works together to reach agreement on how best to tackle climate change, there are many initiaves already underway around the world that are working hard to address the issue. And here are six such initiatives that are taking place at six difference locations across Canada.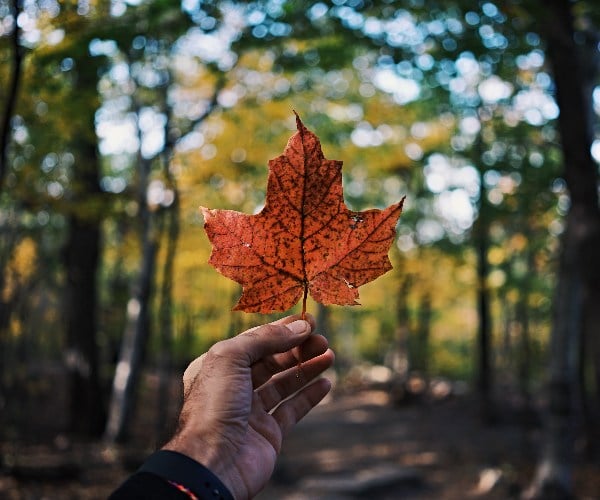 Southern Vancouver Island, BC
A new innovation hub in Victoria, BC is poised to elevate the region into a global leader of the $3 trillion blue economy. The City of Victoria, Association of BC Marine Industries and South Island Prosperity Partnership released a business-case report that lays the groundwork for development of an ocean economic ecosystem on Southern Vancouver Island, with work beginning in early 2021. Initiatives include establishing the region as a centre of excellence within Canada's Ocean Supercluster; connecting 50 existing Canadian companies with growth in high-tech ocean opportunities and developing 50 new startups in the ocean economy across Pacific Canada; developing 1,000 new jobs in the region; and creating a nation-wide venture fund with $250 million under management to support the ocean tech economy.
Innisfil, Ontario
Toronto, Ontario-based architectural firm Partisans shared plans to transform Innisfil, a rural farming town, into a smart city of the future called Orbit. The envisioned community will marry rural lifestyles with the benefits of urban living, with innovative technology such as a network of fibre-optic cables that integrates streets and infrastructure with the internet and motion detector sensors; driverless cars; drone ports for last-mile delivery; and green rooftops citywide. Innisfil has a history of adapting to new technologies – in fact, it was one of the first areas to pilot Uber ride-sharing.
Thompson Okanagan, BC
The Thompson Okanagan, BC is the first biosphere destination in the Americas, a certification that recognizes the quality, environmental sustainability and social responsibility of the region as a tourism destination. Recently, the Thompson Okanagan Tourism Association (TOTA) became a founding signatory with the Future of Tourism Coalition, an international coalition set on shaping the future of tourism by cultivating healthy, inclusive communities and environmental stewardship. Whether scaling the highest peak in the Canadian Rockies, wine tasting in Canada's only desert, or cross-country skiing along snowy winter trails, visitors are spoilt for choice when it comes to exploring the region's natural landscape.
Prince Edward Island
Prince Edward Island's ambitions to become the first in Canada to reach net-zero emissions by 2040 have inspired sustainability efforts, including a first-of-its-kind climate research centre designed by Baird Sampson Neuert Architects and SableARC Studios. The net-zero energy-use Canadian Centre for Climate Change and Adaptation, part of the University of Prince Edward Island, will debut in 2021. Students attending the school can graduate with a Bachelor of Science in Applied Climate Change and Adaptation – the only degree of its kind in the world. The facility will also serve as a living laboratory for wetlands, forests and coastal habitats directly affected by climate change.
Fort Chipewyan, Alberta
An Indigenous-owned solar farm in northeast Alberta – the largest project of its kind in Canada – brings increased energy independence to Fort Chipewyan, a community long reliant on diesel fuel. Opened in November 2020, the farm features 5,760 panels that will supply the community with roughly 25 percent of its energy needs. Previously, residents drew from a diesel power station; the farm will replace 800,000 litres of diesel per year, equivalent to some 2,376 tonnes of carbon emissions. The project is owned by Three Nations Energy, a joint venture of the Mikisew Cree First Nation, Athabasca Chipewyan First Nation, and the Fort Chipewyan Métis Association.
Inukjuak, Nunavut
Inukjuak, Nunavut, is embarking on a four-year initiative to improve the community's wellbeing through a greenhouse and social art program that promotes healthy habits around water and nutrition. The Pirursiivik Project (meaning "a place to grow") represents a $2.7-million community investment from RBC Foundation and One Drop Foundation. In October 2020 , a project milestone arrived in the form of a hydroponic container farm adopted for the Arctic, which uses water instead of soil to grow produce. The innovative multifunctional infrastructure is the first of its kind in the North and will set a precedent for future greenhouse initiatives in Nunavik and across the Arctic.