Continuing its star-winning brilliance, Galaxy Macau Integrated Resorts has announced that StarWorld Hotel, Galaxy Macau™ and Broadway Macau™ have made another glorious achievement in the newly released MICHELIN Guide Hong Kong Macau 2022. Feng Wei Ju has been awarded 2 Michelin Stars for the 6th consecutive year, while 8½ Otto e Mezzo BOMBANA and Lai Heen at Galaxy Macau each continue to hold one Michelin star. And three other restaurants received the Michelin Selected restaurants recognition.
Feng Wei Ju at StarWorld Hotel has been awarded 2 Michelin stars for six consecutive years, staking its claim in the Michelin guide on authentic Hunan and Sichuan flavors. At the helm is Chan Chek Keong, the Executive Chinese Chef who has been dedicated to Sichuan and Hunan cuisines for more than 27 years. Introducing high-quality ingredients and seasonings sourced straight from their origins, Feng Wei Ju combines traditional and inventive culinary techniques to infuse its unique Hunan and Sichuan aesthetic into authentic spicy delicacies for gourmets. In addition to various signature delicacies carefully presented by the masterly culinary team, the restaurant's meticulous service has also been widely praised. Complemented with an elegant dining atmosphere, Feng Wei Ju stands preeminent among Hunan and Sichuan restaurants in Hong Kong and Macau.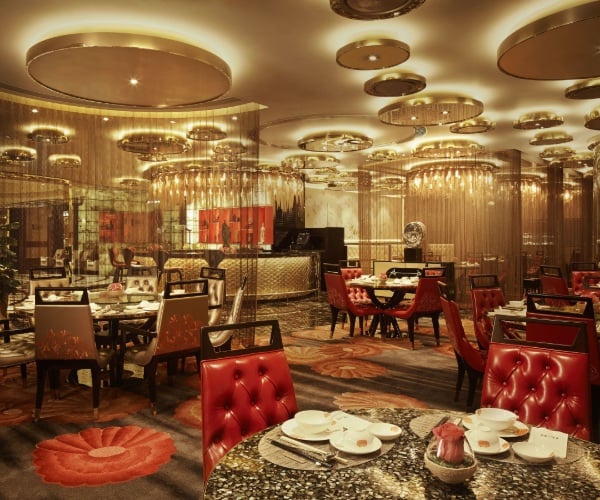 The Italian restaurant 8½ Otto e Mezzo BOMBANA at Galaxy Macau, headed by the talented Executive Chef Riccardo La Perna, has been awarded one Michelin star for seven consecutive years. Adhering to his food philosophy – The Luxury of Simplicity, Chef Riccardo focuses on sourcing the finest seasonal ingredients with uncomplicated cooking methods that enrich the original flavors of the ingredients. In addition to the authentic flavors of Sicily providing a feast for the eyes and mouth, gourmets will also be pleased to experience an elegant contemporary dining environment with impeccable service.
Lai Heen at The Ritz-Carlton, Macau, headed by Chinese Executive Chef Jackie Ho Hon Sing, has again been recognized with one Michelin star. Situated on the 51st floor with a view of the bustling city and the beautiful Cotai skyline, the Chinese restaurant serves classic Cantonese cuisine with The Ritz-Carlton's legendary service to deliver the ultimate indulgence for guests.
In the MICHELIN Guide Hong Kong Macau 2022, three restaurants under Galaxy Macau Integrated Resorts have been recognized as Michelin Selected restaurants, including Terrazza, the Italian Restaurant (Galaxy Macau) renowned for its grand wine cellar's excellent selection of wine; The Ritz-Carlton Café (The Ritz-Carlton, Macau), a brasserie offering an array of classic French dishes, fresh seafood platters and chic afternoon sweets experience; and Yamazato (Hotel Okura Macau) specializing in masterfully crafted Japanese Kaiseki meals.