India is a country with a rich tradition of art and culture. It has a long history that dates back to the time when civilization began in the Indus valley. With time many different arts form developed here. A luxury tour of India's various unique art forms can provide you with important insights of its culture. In this edition, we focus on art forms of Western India – covering the states of Rajasthan and Gujarat. Here are the top 5 art experiences in the region to look out for:
Sanganer and Bagru village art
The Sanganer village located near the city of Jaipur is famous for its high-quality handmade paper. The local artisans here are also experts in producing textiles with floral and block prints which are one of a kind. You will be amazed to know that it takes around one and a half day to craft one piece of Sanganeri saree. While exploring the Sanganer art also visit an ancient Digamber Jain temple almost 4000 years old situated in the village.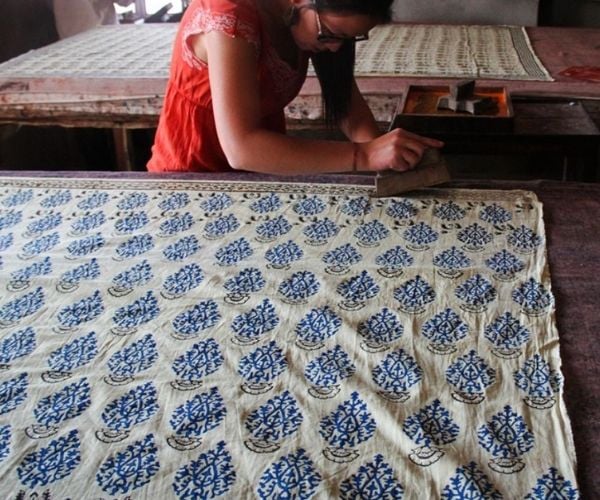 A full day excursion from Jaipur is required to experience this unique art form of Rajasthan.
Jaipur for gems and jewellery
Jaipur, the capital of Rajasthan, is very well known across the world for its gems and jewellery. It has a long history of giving high quality jewels to the royal families around the region. Jaipur is World's largest centre for Gemstone cutting and polishing. In jewelleries, Jaipur is known for its hand-made jewellery in Kundan and Meena-kari.  A jewel shop in Jaipur called 'The Gem Palace' is known for providing jewels to the queens of the Mughals as well as to the royal family of Britain and has a long history of more than 150 years. Also visit Museum of Gems and Jewellery in Jaipur to experience the fascinating story of a stone.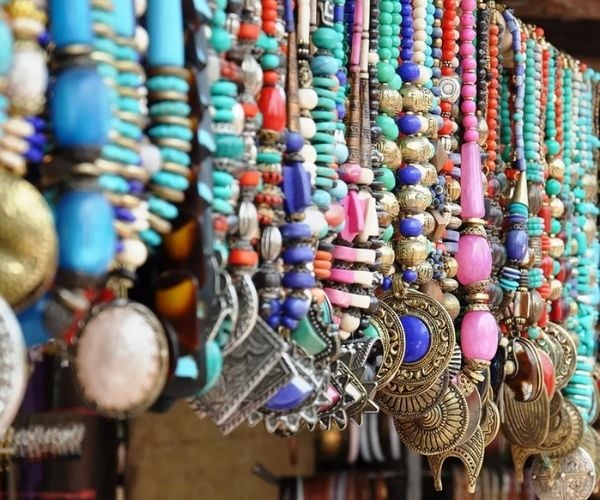 A 2-3 hour art walk tour is required to know the making process of various forms of gems.
Colourful saris of Gujarat
The traditional attire of ladies in India is the sari, and each region has its own way of draping a sari. Gujarat is famous for its Patola sari. These saris are hand woven and usually made of silk. These sarees are very expensive and were generally worn by royalty. Patola-weaving is a closely guarded family tradition. Families in Patan (Gujarat) weave these highly prized double ikat saris. Do you know it can take six months to one year to make one sari because of its long process of dying each strand separately before weaving?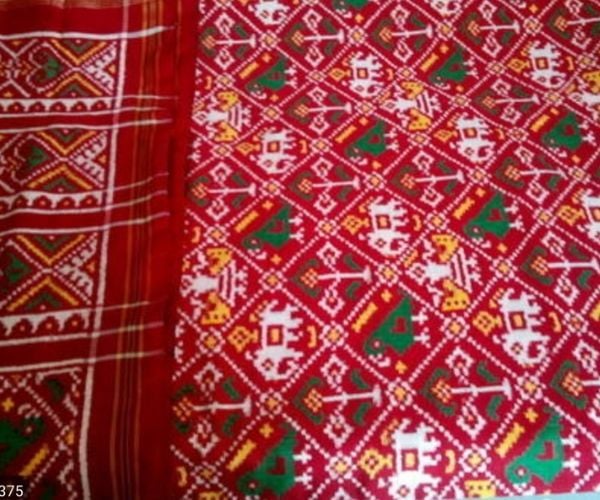 Visits to places like Patan, Kutch and Ahmedabad in the state of Gujarat are required to understand these colourful art forms.
Pottery of Rajasthan
Rajasthan is very famous for its pottery. The different varieties of pottery are the Kagzi pottery of Alwar, glazed pottery, Bikaneri pottery, Pokhran pottery and especially blue pottery which uses the eye-catching blue dye to color the pots. Blue pottery is a traditional craft of Jaipur. It is hand painted with oxide colours. It requires a lot of skill to make it and today there are only a few such artisans.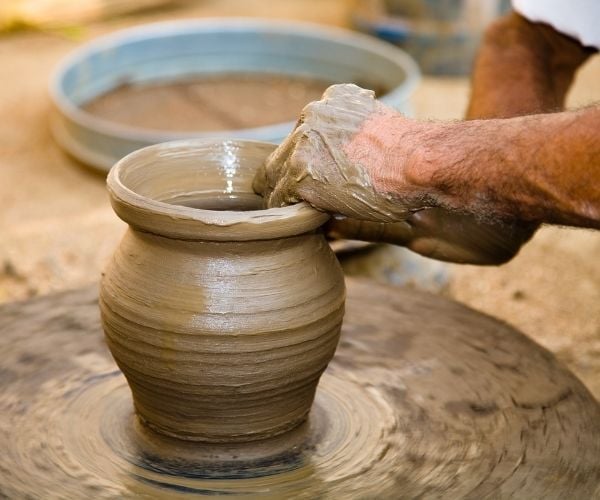 This art form can be experienced during a 2-3 hour heritage walk tours in Bikaner, Jaipur and Jodhpur.
Shilpgram: The village of artisans
This is a village set-up near Udaipur which houses the rural arts and crafts complex which depicts the lifestyle of the rural folk and the tribal people around the region. To give the real picture of the ethnic diversity of the western states of India the small huts in the village are built using mud. You will find every house/ hut with a distinct style and feature. One can also experience the annual festival that is usually held in the month of December.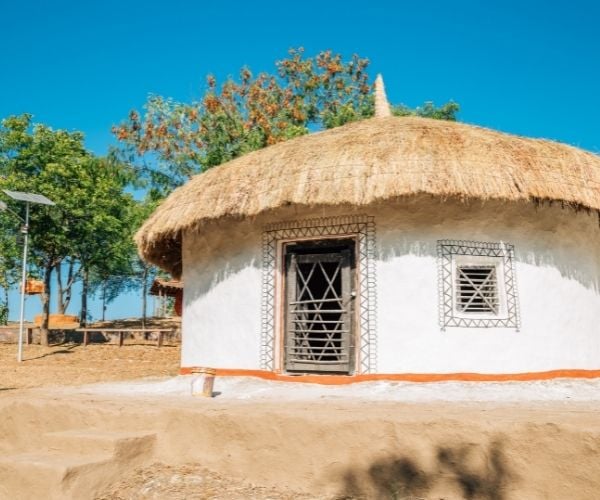 Jay Kajaria is Founder of Bespoke India Holidays. Bespoke India Holidays is an award-winning company that specialises in creating luxury trips to India and the subcontinent.
If you would like to be a guest blogger on A Luxury Travel Blog in order to raise your profile, please contact us.