As 2022 continues to unfold one thing that's for certain is the importance of connection. From those seeking to practise self-care and explorers looking to discover like-minded friends, to all the couples seeking a cosy getaway, Scotland is the perfect place to make connections that nourish the soul.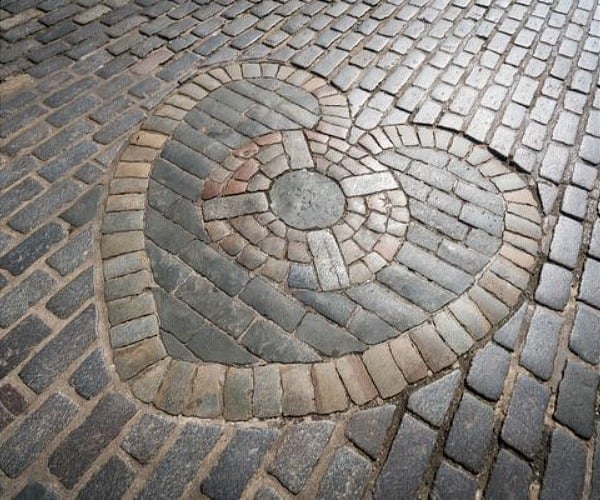 Say yes to solo experiences
Scotland is the ideal destination to reconnect with oneself – whether it's to escape to the outdoors, practise mindfulness or indulge in a luxury spa break, everyone can benefit from a solo retreat.
Powdery stretches of white-sand beaches and rolling sheep-filled mountains mean absolute freedom, leaping into the unknown, and letting the senses run wild. An easy way to explore Scotland alone is through a guided tour, such as Mary Meanders (well-suited for female travellers) and Haggis Adventures (ideal for a younger crowd), although chatty guides and small groups mean life-long friends can be made. Travellers can opt for public transport to reach far-flung places and truly embrace Scotland's wild side. A feast for the senses, the sounds and sights of Hermaness National Nature Reserve in Lerwick are full of awe-inspiring drama and can be reached easily via a short flight.
Or why not experience Scotland from a new, more mindful, perspective? Those in search of calm can forest bathe amongst ancient Caledonian pines with Highland Quiet Life, practise yoga and meditation at We Love Retreat in Abernethy, dive – head and heart first – into the chilly sea with Immerse Hebrides or kayak along a tranquil loch to find inner peace.
Moments of genuine connection
Visitors will experience the warm welcome and generous hospitality Scotland is known for upon arrival. From stripping-the-willow with strangers to chats with Glaswegian taxi drivers, meaningful connections are never more than a halò away.
Ceilidh evenings are regular social events in rural communities and are a great opportunity to have a wee dance with residents and visitors alike. Information about local ceilidhs can be found on noticeboards in village centres; Port Charlotte Hotel on Islay hosts regular live music sessions featuring Celtic tunes, folk music and singing, and Applecross Inn, Wester Ross is similarly revered for its friendly atmosphere and toe-tapping live music.
Volunteering in a community is another great way to grow meaningful connections with the locals. Friends can be made while protecting the planet and paddling on Tayside's waterways with Litter Free Paddle Trips, or helping to keep Dumfries & Galloway's coastlines as clear as can be with D&G Eco Warriors.
Guffaw with friends
Visitors to Scotland can catch up on lost time with friends on a mood-boosting cycle ride. With magnificent routes that wind through thriving woodland, along coastal paths and past glittering expanses of water, there's no shortage of beginner and more challenging cycle routes to choose from. The Rob Roy Loop in Loch Lomond & The Trossachs National Park is an easy circular loop that takes in pretty Balquhidder and loch views. Once completed, Broch Café awaits with a well-deserved hot chocolate and sweet treat. Alternatively, Pepperday's Tandem Hire in Fife offer eye-catching retro tandems for hire, allowing friends to explore Fife's resorts such as St Andrews, Falkland and Loch Leven using a fun and memorable method of transport.
Nothing brings people together like laughter. A guided tour with Sin in the City will uncover a mischievous side to the Scottish capital – full of tales of love and lust from Edinburgh's past that will have visitors chortling (and perhaps blushing) in no time. Or perhaps now is the time to let go of all inhibitions and laugh (and sing) out loud on a Mountebank Comedy walking tour around the streets of Edinburgh.
Bothies, boltholes and breath-taking views 
From fairytale castles and relaxing spa retreats, to heavenly vistas and star-studded skies, Scotland oozes romance, and is the perfect choice for spending some quality time together. Lovebirds can escape for the night and wake up to the calming sounds of nature and a glorious view.
Alternatively, slow down into bothy life with Boutique Farm Bothies in Aberdeenshire, where couples can enjoy specially arranged local produce goodies (think marshmallow toasting kits and homemade afternoon tea) delivered to the door to mark the intimate occasion. Senwick Hideaways, a luxury eco-bothy set in the peaceful surroundings of the beautiful Galloway countryside, encourages guests to enjoy a digital detox by providing boardgames, a cosy log burner, a BBQ and large bi-fold doors – no detail has been spared to make this a truly restful space to reconnect.
Romantic boltholes can be found closer to each of Scotland's seven cities too, making a romantic getaway hassle-free. The Snug at Logie Farm features hot tubs and breath-taking views of the River Tay by day and the Dundee city lights by night. Located just 10 miles from Glasgow City Centre, Craigmaddie Muir offers a unique self-catering experience in a beautiful glass fronted roundhouse, nestled in a silver birch woodland. Guests can marvel at the ever-changing scenery whatever the weather and while away the hours in uninterrupted tranquillity.
Ways to celebrate
Restaurants across Scotland are offering diners the perfect menu to celebrate this Valentine's Day, including Murrayshall Country Estate, Vesta Bar & Kitchen, MONO, Piccolo Mondo, Porter & Rye, Brian Maule and Browns. On 17 February, The Scotch Whisky Society hosts Vaults: Heart Warmers, featuring a romance-themed tasting and Society supper.
Or impress with one of the at-home dining options available for delivery from Home by Nico, White Horse Oyster and Seafood Bar, MILK and Chop House.
After dinner, there's nothing more romantic than heading to a special cinema screening. Filmhouse, Edinburgh will be showing Love Story, a swoon-worthy romance, while Eastwood Park Theatre, Giffnock presents a screening of the much-loved great modern ballet classic Romeo & Juliet. For something a little different, film fans can watch stone-cold cult classic My Bloody Valentine at Trash Cinema in Glasgow.
Alternatively, The Robert Burns Ellisland Trust presents Burns in Love: The Dumfriesshire Years, an online event that offers a unique insight into Burns and the women who inspired his many love poems.
A musical concert is a wonderful event for lovers. At Valentine's Vivaldi by Candlelight (11 February) and Valentine's Moonlight Sonata by Candlelight (14 February), attendees will hear a stunning selection of classical pieces, performed live under the majestic star-speckled ceiling at St Giles Cathedral in the heart of Edinburgh.
From 11-25 February the Hebridean Dark Skies Festival returns with an ambitious programme of events, including live music, film, visual art, astronomy talks and stargazing across the Isle of Lewis. New for 2022, The Edge of the Sky, an ambitions theatre show performed on 18 February, will attempt to explain the incomprehensible nature of the universe in only 1000 most commonly used words in English and Gaelic. See Dark Skies Archives – An Lanntair for a full programme of events.