What first comes to mind when you think of the best wine regions in the world? Bordeaux? Tuscany? Napa Valley? The rolling, lush and diverse wine regions of British Columbia may not be on your list at all. This is one of Canada's best kept secrets.
In fact, just like what happens in Vegas, the majority of the wine made in British Columbia, stays in British Columbia. As a result of complex liquor regulations, or just because it's too good to share, you'll have to take a trip west to try some authentic BC wine.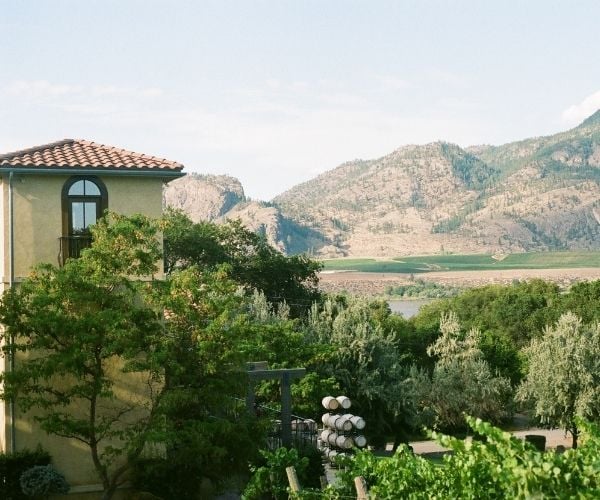 But don't worry, there isn't a shortage of it. BC is home to 929 vineyards, 369 licensed wineries, and 281 licensed grape wineries. This one province grows 51% of Canada's red grapes, and 49% of its green grapes. In total, more than 20 million litres of merlot, chardonnay, pinot noir, riesling, cabernet sauvignon, and more of your favourite wines are bottled every year.
The next time you're in town at a local restaurant or wine shop, check for the BC VQA seal of approval. Then you'll know that bottle of vino went through rigorous quality checks, and the grapes were 100% grown across the diverse landscapes of one of the most beautiful places in the world.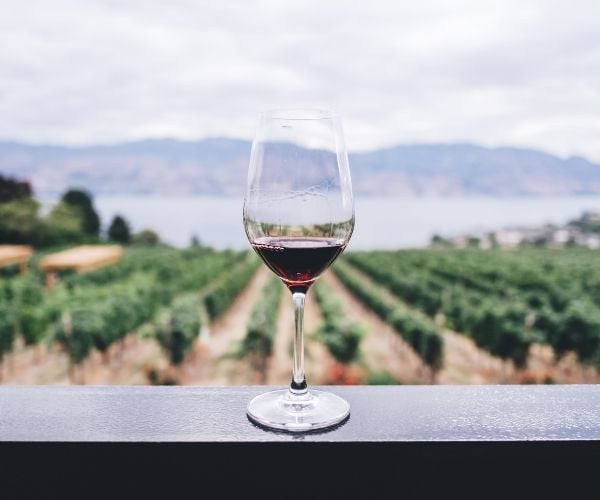 >Below you'll get to know five wine regions in British Columbia a little better: Okanagan Valley, Fraser Valley, Vancouver Island, the Gulf Islands, and Similkameen Valley.
1. Okanagan Valley
The Okanagan Valley is the largest wine region in British Columbia, boasting 86% of the vineyard acreage. Stretching over 250 kilometres, the climate in this part of the world is unique – and it is the only place of its kind in Canada.
Covered by dry, semi-arid shrubland, the Okanagan Valley is actually considered a desert. Temperatures during the day can reach up to 40°C. It also receives two hours more sunlight per day during peak growing season compared to Napa Valley. But, the valley is between the Cascade and Columbia mountain regions and is surrounded by a scattering of fresh mountain lakes, causing the temperature to drop significantly at night. This allows the grapes to maintain their natural acidity, creating a signature brightness to Okanagan wine.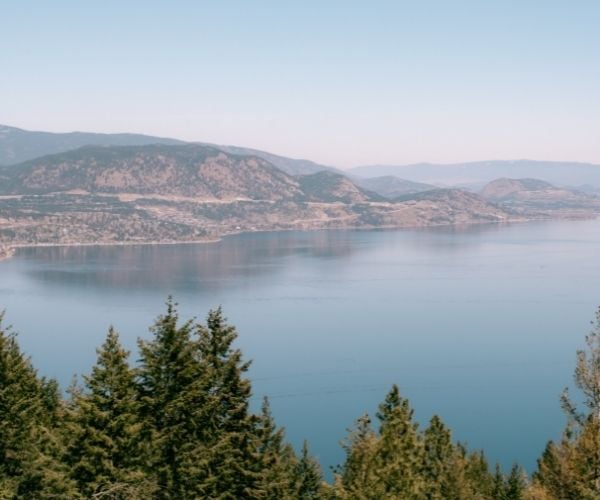 The Okanagan Valley is so large that it is made up of four official sub-regions, each with distinct soil and climate conditions. These sub-regions are Golden Mile Bench, Naramata Bench, Okanagan Falls, and Skaha Bench.
There are many must-try wineries in the Okanagan region, but an especially popular one is Tantalus Vineyards. Located on the eastern slopes of the Okanagan Valley, overlooking the shores of Lake Okanagan and the City of Kelowna, this is one of the oldest vineyards in British Columbia. You can book a tasting in their fabulous tasting room with an exceptional view throughout the season.
Common varietals grown in Okanagan Valley include merlot, pinot gris, pinot noir, chardonnay, cabernet sauvignon, gewürztraminer, cabernet franc, syrah, riesling, gamay noir, and sauvignon blanc.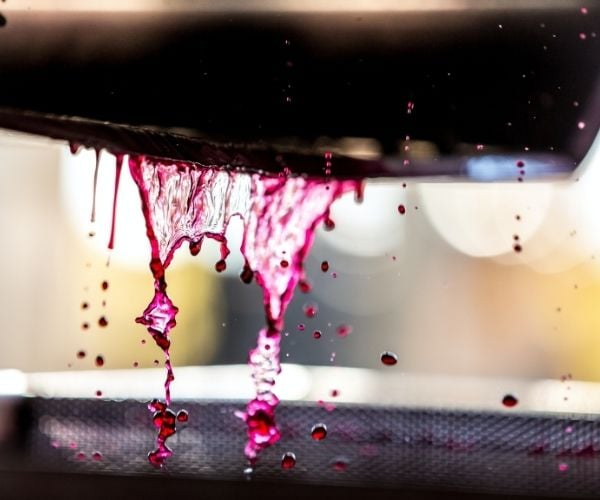 2. Fraser Valley
Beginning just east of Vancouver and extending from the Fraser River to the Pacific Ocean, lies the second best-known wine region of British Columbia: Fraser Valley.
The soils in the Fraser Valley are silty and high in organic matter. The region is also quite elevated, making for a cooler climate and less variation overall in temperatures. All of this makes for concentrated, high-quality wine, including unique fruit wines and delicious sparkling wines.
Because of the nutrient-dense soils, grapes for superb wine aren't the only thing grown in the region. This area also has a strong farming heritage and produces more than half of BC's annual agricultural revenue.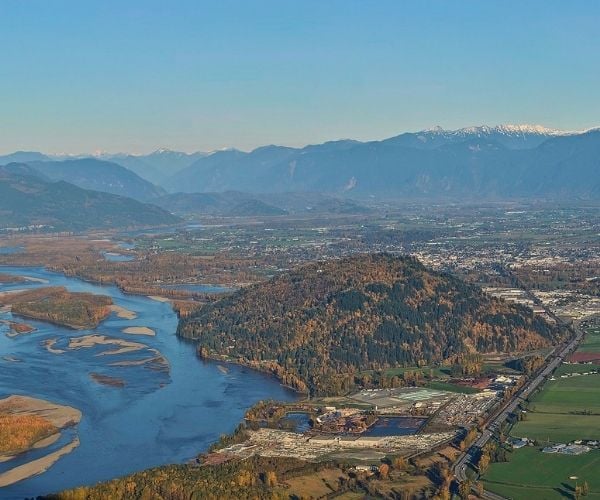 Several wineries also offer incredible food experiences paired with wine tastings, such as farm tours and bistro dining. As the Fraser Valley is close to many urban areas, it's an ideal destination for day trips. 
One such winery to try is the Chaberton Estate Winery. As the Fraser Valley's oldest winery, you can book a wine tour, spend some time in the beautiful tasting room, or visit their onsite bistro for a delicious lunch prepared with local ingredients and West Coast flair.
Common varietals grown in Fraser Valley include pinot noir, bacchus, siegerrebe, blattner cabernet foch, pinot gris, madeleine angevine, gewürztraminer, and reichensteiner.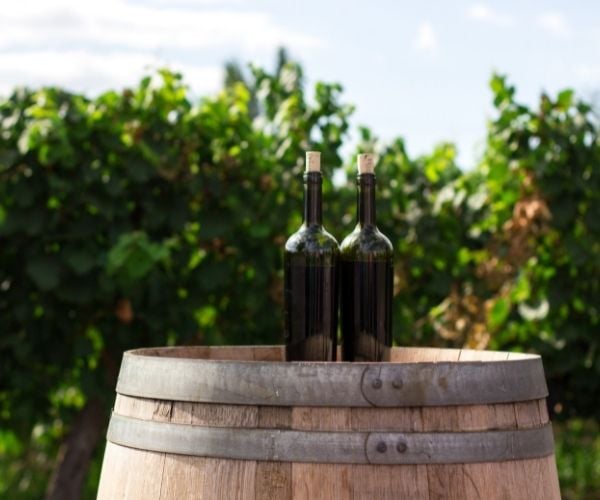 3. Vancouver Island
Wine on Vancouver Island is made at a much lower scale compared to the rest of the province, but it is just as delicious and unique. In fact, wine making here began in the early 1920's with wines produced from loganberries. That tradition continues today, with growers making wine from not only grapes, but also fruits such as cranberries and blueberries.
The majority of vineyards on Vancouver Island are found in the Cowichan Valley. The climate here is a little more unpredictable and fertile soils are in areas that are a little more rugged. But the wineries are generally shielded from Pacific Ocean storms by nearby mountains. There is a long growing season and a low risk of frost in this unique seaside environment.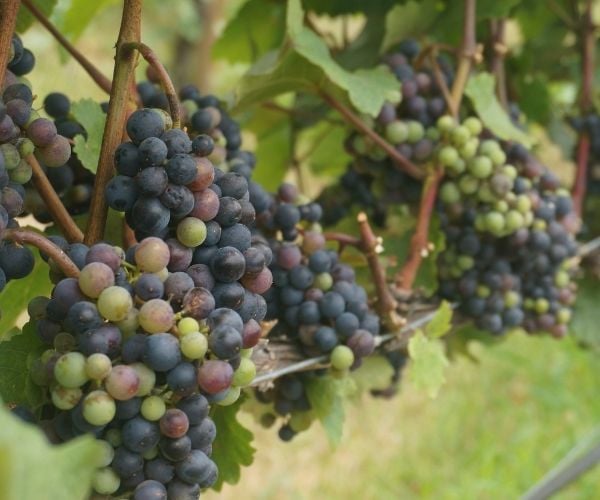 The grape-growing community on Vancouver Island are dedicated, friendly, and passionate people who will delight you with exceptional wines and unique experiences. One such vineyard to visit is 40 Knots Winery. They are one of the oldest wineries on Vancouver Island, and have made a deep commitment to organic, plant-based practices and sustainable farming.
---
IMPORTANT NOTICE:
If you are reading this article anywhere other than on A Luxury Travel Blog, then the chances are that this content has been stolen without permission.
Please make a note of the web address above and contact A Luxury Travel Blog to advise them of this issue.
Thank you for your help in combatting content theft.
---
You can enjoy their cellar tasting lounge, balcony, vineyard terrace, or take a stroll in their 24-acre vineyard. As a unique bonus, their location has a gorgeous view of the glacier adjacent to the Salish Sea.
Common varietals grown on Vancouver Island include pinot gris, pinot noir, ortega, maréchal foch, chardonnay, and gewürztriminer.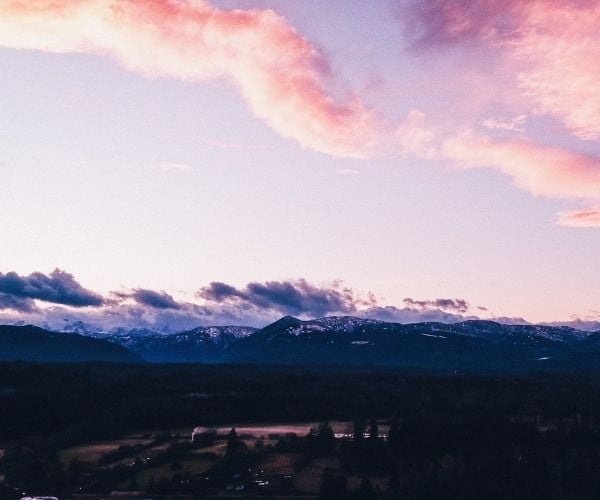 4. The Gulf Islands
he Gulf Islands are an archipelago in the Strait of Georgia, an arm of the Salish Sea between Vancouver Island and the southernmost part of the coast of mainland British Columbia. The wine region spans 160 kilometres of the strait. 
Although there are hundreds of islands in the archipelago, less than ten islands have wineries – Salt Spring, Pender, Saturna, Quadra, Gabriola, Hornby, and Denman. There are only 12 wineries in total. 
The vineyards spread across the Gulf Islands are relatively young, with the first ones planted on Saturna Island in 1995, but that doesn't detract from their epic tastes.
The mild climate on these islands allows for a longer growing season that is very conducive to grape growing. However, scarcity of water and extreme aridity in the summer can present some challenges.
The growers are easy going people that savour quiet moments and unpretentious wines. You can visit them by easily accessible ferries and seaplanes. Often, wine tours are supplemented with farmers' markets, farm to table cuisine, and artisan galleries. One such winery is Orcas Island Winery which offers a wine garden experience and tasting sessions in a modern farmhouse.
Common varietals grown on the Gulf Islands include pinot noir, pinot gris, chardonnay, ortega, and gewürztriminer.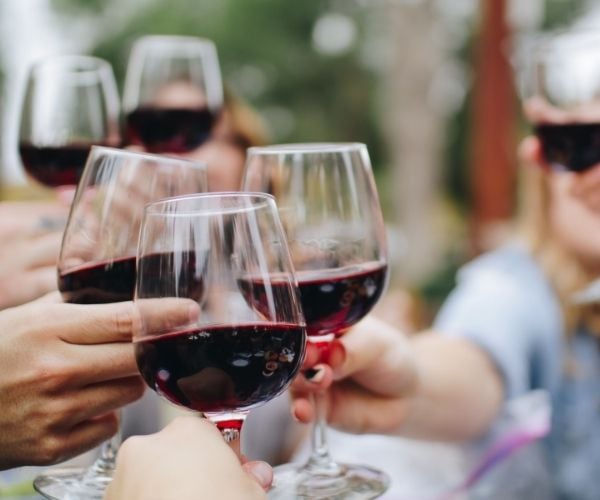 5. Similkameen Valley
The Similkameen Valley is found just west of the Osoyoos region of the Okanagan Valley. The majority of the vineyards are located around Cawston and Keremeos. The area is vast and beautiful, with some features that create a unique grape-growing environment.
The mountains surrounding the region help to create a warm and arid climate. The reflectivity of the rocks means that heat remains in the valley well into the night. Flowing through the valley is the Similkameen River, and various types of soils are found here too.
There is also a persistent wind blowing through Similkameen Valley, but it's quite helpful. The wind may reduce moisture in the vines and soil, but it minimises mildew, pest and disease. This has lent to the area's nickname as the "organic capital of Canada". The region is great for organic farming, and not only great wines are produced here.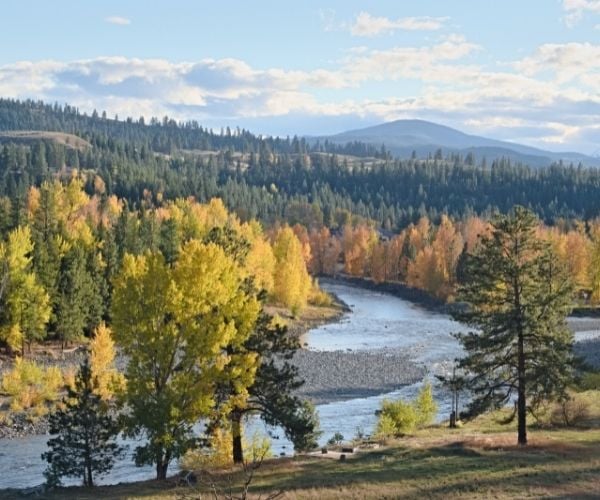 Clos Du Soleil is an organic winery and estate vineyard to visit in the area. They produce ultra-premium quality wines stamped with the flavours and aromas of the rocky Similkameen land. You can book a tasting online if you are nearby.
Common varietals grown in the Similkameen Valley include merlot, cabernet sauvignon, chardonnay, cabernet franc, syrah, gamay, pinot noir, pinot gris, and riesling.
Andrew Morten is the Founder of Little America. Little America creates bespoke, tailored trips to the United States and Canada.
If you would like to be a guest blogger on A Luxury Travel Blog in order to raise your profile, please contact us.