Barcelona is a city in which you can just never get bored, from street festivals to museums, parties, the gastronomy and much more. However, sometimes the hustle of the city can become a bit much and it can be nice to escape and enjoy a relaxed day at a beach outside of Barcelona.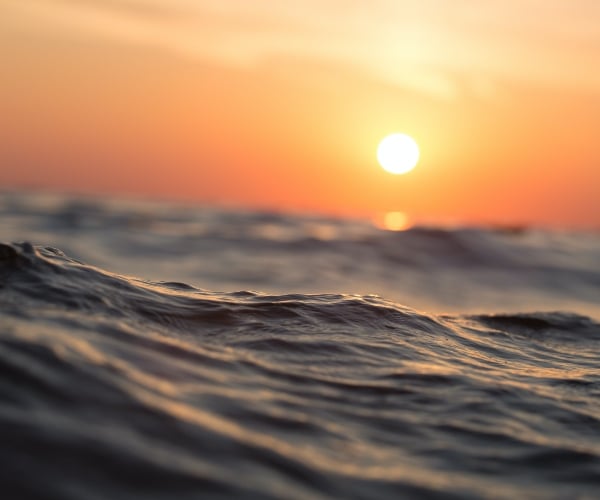 Stepping into nature can help you to feel like you're really on holiday, and although there are many beaches in the city, they can often become a little crowded which may not be exactly what you're looking for. 
Platja de Garraf
Just past Castelldefels, taking the R2 train from Barcelona for around 40 minutes, you can find the Platja de Garraf. This beach is small and located in a rocky area outside Barcelona surrounded by beautiful cliff faces. By the Platja de Garraf you can find some stunning little beach huts by the bay as well as a sailing boat harbour.
There are many restaurants in the area of Garraf such as La Cúpula Garraf which is right beside the beach and serves seafood, Mediterranean and traditional Spanish and Catalan dishes (address: Avinguda de Llorach, 5, 08871 Garraf Spain). This is the perfect place to head to after a day on the beach, here you can enjoy stunning views of the beach and enjoy the local cuisine.
There are also attractions to see in the town of Garraf, such as the Bodegas Güell or the Parque del Garraf. The town is slightly touristy but very worth the visit to enjoy the calm waters and beautiful landscape.
Platja de Castelldefels
Castelldefels is just a 30 minute train journey from Barcelona Passeig de Gràcia station towards the south. The Platja de Castelldefels is a long beach with the backdrop of the beautiful mountains, the large space allows you to really relax on the beach without being overwhelmed by tourists.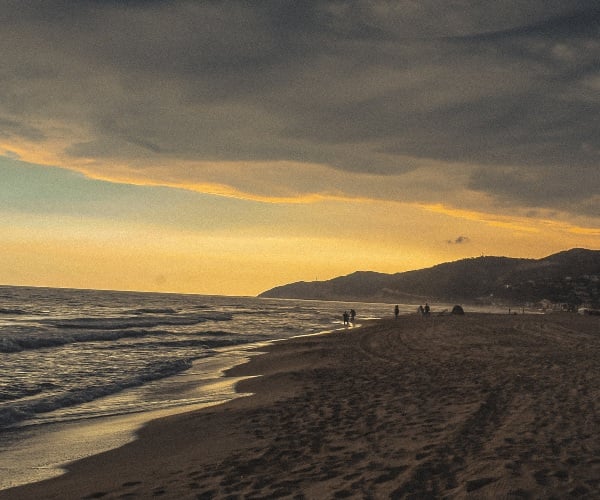 When visiting Castelldefels you are better off bringing some snacks or a picnic as the bars are not right on the beach like Barcelona or Garraf. However, if you are looking for somewhere to sit and enjoy a fresh meal, the restaurant Cheche is around a 5-minute walk away from the beach. Ceche serves seafood, traditional Mediterranean, Spanish and Catalan dishes such as paella, tapas and much more (address: Paseo Maritimo 280, 08860 Castelldefels Spain).
Like Garraf, there are many sites to see in Castelldefels if it's something that interests you. You can make a day out of your trip from the city by exploring architectural buildings such as the Castillo de Castelldefels or the Parroquia Santa María.
Platja de Morer
The Platja de Morer is about 40 minutes from Barcelona, just north from the centre of Sant Pol de Mar. It is a long white sand beach with everything you need to relax and take in the tranquillity of the scenery. The beach runs parallel to the train track with over 750 metres of sand. There are beautiful golden cliffs surrounding the lagoon as well as Roman ruins of Morer, which was once a wine production centre. This beach has a variety of services including showers and a red cross point, as well as accessibility for people with reduced mobility or prams.
Sant Pol de Mar is a great little town for exploring, located between Canet de Mar and Calella. This seaside escape has many pretty areas for exploring, like the Ermita de Sant Pau religious site, or the Guard towers Las Torretas. From the stunning Platja de Morer, just a 4 minute walk away, you can find the lovely little restaurant the El Sot del Morer, known for their incredible Mediterranean cuisine. Here you can enjoy a good meal whilst enjoying the view of the sea. 
---
IMPORTANT NOTICE:
If you are reading this article anywhere other than on A Luxury Travel Blog, then the chances are that this content has been stolen without permission.
Please make a note of the web address above and contact A Luxury Travel Blog to advise them of this issue.
Thank you for your help in combatting content theft.
---
Platja del Canyadell
In the small but beautiful town of Altafulla, around an hour from Barcelona, you can find many stunning beaches such as the Canyadell cove. This small sandy beach has a stunning pine forest making it the perfect place for some lush photographs. The coastline itself is famous for its charming sunsets, so prepare yourself to really sit back and relax on this quiet beach, admire the sunset, and take in the tranquillity of the nature around you.
Like Castelldefels, it is a good idea to bring a picnic or snack to this beach as it is more isolated and therefore if you're wanting to go out for food you will find yourself having to walk a little bit. But if you are looking for somewhere nice to go for lunch, the Bar Polini is a good choice. It is about a 17 minute walk from the beach so it's not too far, this restaurant has incredible views from their terrace out to the beach. Polini Bar serves seafood, tapas and incredible paellas (address: Carrer Botigues de Mar, 81, 43893 Altafulla, Tarragona). Their ingredients are sourced locally and fresh so that they can provide healthy and high quality dishes.
The town of Altafulla has lots of delightful landmarks for you to visit as well. The Plaza de Sant Antoni and Villa Romana Dels Munts are two popular points of interest in Altafulla which are worth visiting if you want to make the most out of your day out of the city.
Platja de Sant Simó 
This beach can be found in Mataró and is one of the most popular hidden beaches near Barcelona. The Platja de Sant Simó is a much less urban and quieter beach outside Barcelona and is one kilometre long with one part being naturist, there is also an area for family use. The beach is also known as the 'Bunker Beach' or 'Fort Beach', as you can find an actual bunker from the Spanish Civil War on the beach! During the hotter season the beach has services such as lifeguards, showers, bars, volleyball, sun loungers, bike parking and even a floating inflatable park.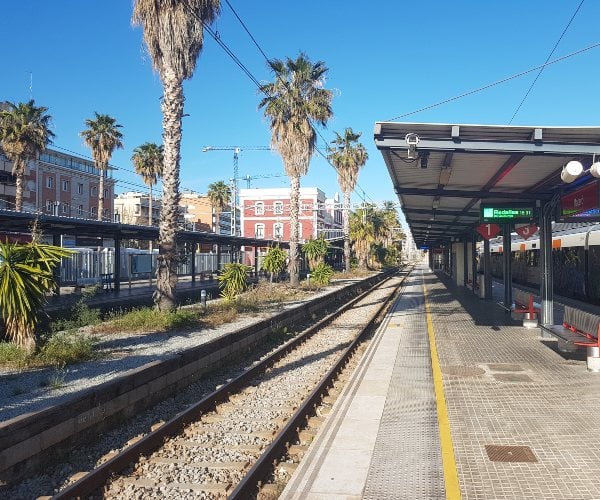 This same beach is just a four minute walk from the popular Bar La Morera (address: Av. del Maresme, 507, 08301 Mataró, Barcelona), this restaurant serves unbelievable salads, entrepans and tapas, as well as delicious desserts. It is a family business and they serve only the most fresh and high quality local cuisine! Their terrace has spots of shade for you to escape the sun if need be, this is the place for locals.
The small town of Mataró has a lot more to offer than just their beautiful beaches. If you want to make a day of your trip here, we can give you a few things to keep you busy. The Museu d' Art Contemporani de Mataró is a must- see, followed by the beautiful landmark of Casa Coll I Regas, they also have some great shopping areas such as the Centre Comercial Mataro Parc which is a self service shopping mall.
Sandra Roig is Marketing Director at AB Apartment Barcelona. AB Apartment Barcelona is an apartment rental agency offering over one thousand short and long term apartments across Barcelona.
If you would like to be a guest blogger on A Luxury Travel Blog in order to raise your profile, please contact us.