By
Paul Johnson
on May 25, 2022 in
Attractions
,
Europe
,
Events
,
Going Out
,
Ireland
,
Leisure Travel
,
Regions
,
Road Travel
,
Speciality Travel
,
Travel Miscellany
,
Western Europe
If your vision of an ideal summer vacation starts with breathtaking landscapes, welcoming communities, and an ancient culture rich with fascinating history, Ireland is for you. Here are just a few reasons to consider Ireland as your next Summer destination, courtesy of Luxury Ireland Tours.
The Summer festivities are plentiful
Ireland's Summer days are coloured by endless festivals of music, tradition, food, and exploration.
Plan a stop in Galway, home to the infamous Galway International Arts Festival, a two week-long festival in July, with an eclectic mix of music, plays and comedy.
Or, for something much smaller and more intimate, try Castlepalooza in early August which takes place in a wooded wonderland at Charleville Castle, close to the town of Tullamore. If you're an avid reader or have an interest in literature, you might choose to immerse yourself in Bloomsday on 16th June each year – a celebration of the life of Irish writer James Joyce – for a taste of Ireland's unique literary history. Top the Summer off with a visit to the Sea Sessions festival, a three-day summer festival of music, surf, sport and partying by the beach. These are just a small handful of the many events that can be enjoyed in Ireland during the Summer months.
The seaside roads offer an array of breathtaking adventures
For those who seek true outdoor adventures, there's a lot to be excited about when visiting Ireland! With acres of wild and uninhabited land, bustling cities and soothing seascapes, it's easy to see why it's one of the most beautiful places on Earth.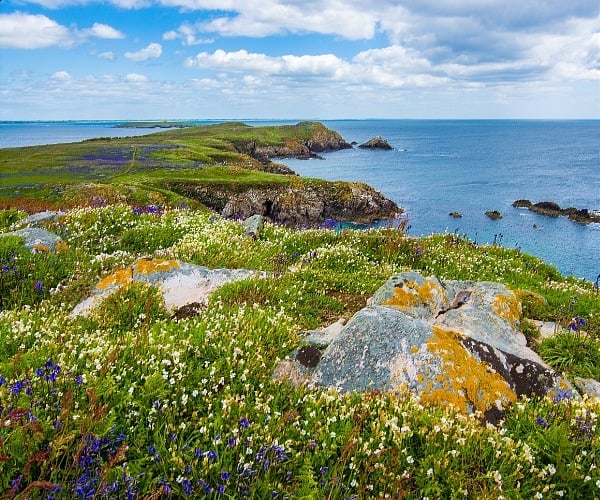 Take a scenic road trip on Wild Atlantic Way and stop along the journey to enjoy the majestic, swooping landscapes. Take a hike over bridges strung between boulders. Detour through one of the six national parks this sovereign country is known for, including Glenveach National Park, the most remote and expansive (40,000 square miles) of Ireland's parks, or simply exist in the presence of a native animal on a cliff sculpted by ancient ocean tides with waves fit for the world's most avid surfing enthusiasts.
The land of one thousand welcomes
When you reach one of the many destinations you've traveled the island for, expect a warm welcome from the locals with accents touched by the melodic pitches of one of the world's oldest languages.
The Irish people are known to be friendly, informed, and overall helpful, often happy to share a proud pint of Guinness and the warm welcome that's earned the island its reputation as the land of céad míle fáilte (one thousand welcomes).
Vibrant cities
Dublin, Cork, Limerick, Galway and Waterford are Ireland's major cities, all offering a vibrant urban landscape of pubs, music and Irish culture. Throughout history, many notable songwriters, musicians, writers and artists cultivated their skills in cities throughout Ireland, and many have since followed. If experiencing total immersion into the Irish language is high on your to do list, make sure to visit Galway, one of the few destinations in Ireland where the language is still spoken on the streets.
Summer festivals, coastal roads, warm welcomes from the locals, and vibrant cities are just the beginning of a long list of reasons Ireland is the ideal island adventure for any Summer getaway. You'll be glad you visited and forever delighted by the one-of-a-kind experiences the country offers.
Disclosure: This post is sponsored by Luxury Ireland Tours.