The Lake District is the perfect place to spend your Summer holidays. Enjoy long, warm days, clear blue skies and stunning views. Take a hike on the fells, a swim in a lake or visit one of our amazing attractions. There is so much to see and do in the Lake District during the summer months, but if you're looking for a little inspiration, here's our guide to summer in the Lake District.
Bag yourself some Wainwrights
Wainwrights are Lake District fells which feature in Alfred Wainwright's seven volume pictorial guide to the Lakeland Fells. There are 214 in total, ranging from relatively small hills to England's largest mountains – the smallest is Castle Crag standing at 985 feet, and the largest is Scafell Pike, with an altitude of 3210 feet.
Wainwright bagging refers to having climbed a particular fell on the list, with many people making it their objective to climb as many as you can. In fact, there are records for how quickly all 214 can be bagged – the current record stands at just under six days. We're not suggesting for one minute that you should spend your break in the Lake District trying to set new records, but on a wonderful sunny day, there can't be many better places to be than on a Lake District fell, away from the hustle and bustle of the popular tourist spots.
Tarn dipping
We know most of the lakes in the Lake District, but how many tarns can you name? A quick internet search reveals that there are 197 tarns in the Lake District, although some say there are many more. For purposes of simplicity, we're going with 197. So what about tarn dipping. Similarly to Wainwright bagging, tarn dipping is visiting the tarns that make up the list and at the very least, dipping your hand in the water.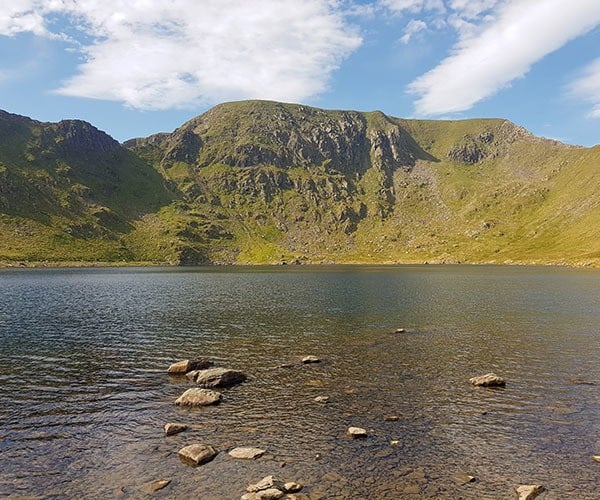 This popular pastime is not as strenuous as Wainwright bagging, but it will take you to all kinds of beautiful spots that you might have otherwise overlooked. And we say it's not a strenuous, but some tarns do require quite a hike to reach, such as Foxes tarn, on the side of Scafell. And we should mention Innominate Tarn, near the summit of Haystacks, the final resting place of Alfred Wainwright.
He had expressed this wish in Volume Seven of his pictorial guide and in his memoirs; ""All I ask for, at the end, is a last long resting place by the side of Innominate Tarn, on Haystacks, where the water gently laps the gravelly shore and the heather blooms and Pillar and Gable keep unfailing watch. A quiet place, a lonely place. I shall go to it, for the last time, and be carried: someone who knew me in life will take me and empty me out of a little box and leave me there alone. And if you, dear reader, should get a bit of grit in your boot as you are crossing Haystacks in the years to come, please treat it with respect. It might be me."
Summer shows and fairs
For as long as we can remember, the Lake District summer calendar has included a number of agricultural shows. What started out as small village shows where farmers were able to showcase their livestock are now big events. And while the focus may still be on livestock, visitors can now enjoy entertainment, sports and competitions.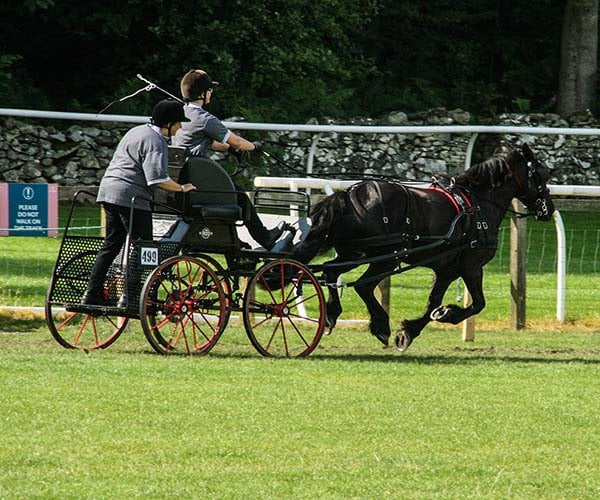 Shows such as the Cartmel Show (3 August), the Penrith Show (16 July) and the Keswick Show (29 August) attracts visitors from far and wide, so if you're staying in the Lake District this summer, why not pop along?
From fell races to wrestling, hounds to horses, each show promises to be a fantastic day out for the whole family. They've been missing from the calendar for the last couple of years and have been sorely missed. Now they're back and we can't wait to visit.  Here are just some of the shows going on in the Lake District this summer:
July shows
Skelton Show
Penrith Agricultural Show
Coniston Country Fair
Cockermouth Show
Ambleside Sports
August shows
Cartmel Show
Lakeland Country Fair, Torver
Rydal Sheepdog Trials and Hound Show
Grasmere Sports
Keswick Show
Take a boat trip
 A visit to the Lake District almost demands a boat trip, a chance to see this stunning landscape from an entirely new perspective.
Windermere, Coniston Water, Derwentwater and Ullswater all offer visitors the chance to either hire a boat, whether it's a row boat, a sail boat or even an electric one. Or for a quintessential Lake District experience, take a trip aboard a traditional steamboat. Each of these lakes has passenger terminals, as well as piers and jetties where you can embark or disembark. What an amazing way to explore.
Say hello to Peter Rabbit
"Once upon a time there were four little Rabbits, and their names were Flopsy, Mopsy, Cotton-tail, and Peter." The Tale of Peter Rabbit, a firm favourite for so many younger children. And a trip to the Lake District means they can 'meet' him in person – or rather, see where the inspiration came from.
The Tale of Peter Rabbit was author Beatrix Potter's first book and arguably her most best-known. But she went on to create so many more loveable characters, all of which can have been brought enchantingly to life in The World of Beatrix Potter attraction in the heart of Bowness-on-Windermere. Step into Jemima Puddleduck's woodland glade before continuing through the pages of these much-loved books. And before you leave, visit the world-famous shop and take a piece of Beatrix Potter magic home with you.
Alternatively, visit Hill Top, bought by Beatrix Potter with the proceeds of Peter Rabbit and the inspiration behind so many of her stories. The house has been left exactly as Beatrix Potter had it, as if she has just popped out for a walk. See if you can recognise the rhubarb patch where Jemima Puddle-Duck laid her egg and the garden where Tom Kitten and his sisters played.
Dine out
Once upon a time, a trip to the Lake District was all about adventure and the breath-taking scenery. And while that's still very much the case today Nowadays, a trip to the Lake District isn't complete without a fine dining experience. Boasting the highest number of Michelin-starred restaurants outside London, Cumbria has become a true foodie destination.
Our eight Michelin-starred restaurants are definitely worth a visit and will leave you with an unforgettable dining experience, one that you'll cherish for years to come. But buoyed by their success are amazing village pubs, wonderful local cafés and even pop up restaurants. Gastronomy has become the heart blood of the Lake District.
If you're visiting the Lake District this Summer, we hope you have an amazing time, whatever you choose to do.
Rachael Thomas is Managing Director of Matson Ground Estate Company Limited, which has a number of Lake District holiday cottages, including Birkdale House. Birkdale House is a luxury Victorian residence at the heart of a privately owned estate in the English Lake District.
If you would like to be a guest blogger on A Luxury Travel Blog in order to raise your profile, please contact us.