In addition to sightseeing and beach hopping, the Dubrovnik region on Croatia's coast provides a range of outdoor and nature-related activities for visitors. Here are some possibilities for nature and outdoor enthusiasts.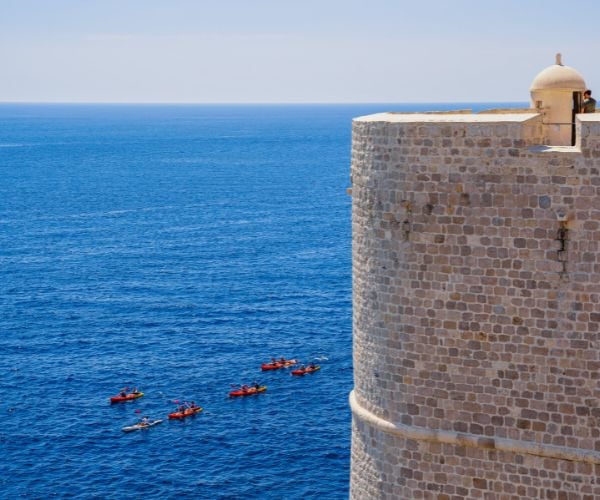 Walking and hiking
Dubrovnik and its surrounding area offer several scenic walking and hiking trails allowing visitors to explore the stunning landscapes and natural beauty of the area. Strolling down the main street Stradun or around City Walls are inevitable options when it comes to walking and culture. However, more active hikers can enjoy some of the most popular hiking trails in the region. Mount Srd, a popular hiking destination in Dubrovnik, offers breathtaking views of the city and the Adriatic Sea with several trails leading to the summit of the mountain, ranging from easy to challenging.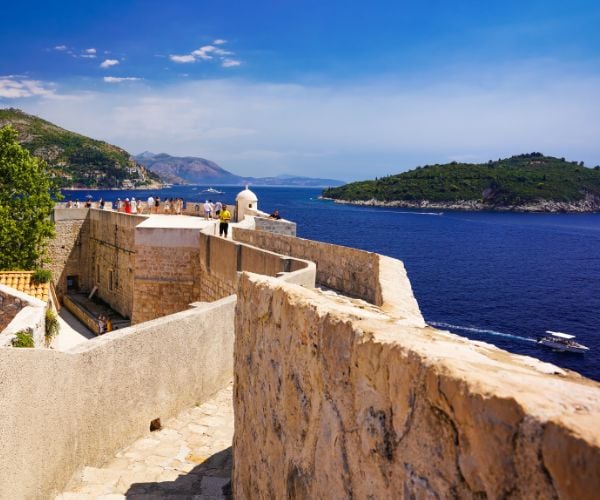 Dubrovnik and its surroundings have various picturesque walking and hiking routes that allow tourists to discover the area's breathtaking landscapes and natural beauty. When it comes to walking and culture, strolling down the main street Stradun or around the City Walls are obvious choices. More energetic hikers, on the other hand, may enjoy some of the region's most popular hiking paths. Mount Srd, a famous hiking site in Dubrovnik, provides stunning views of the city and the Adriatic Sea, with many paths ascending to the peak ranging from simple to difficult.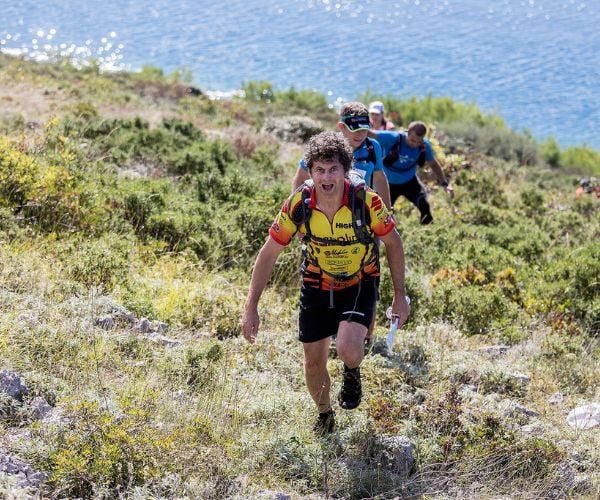 Konavle Valley, a scenic area located south of Dubrovnik, features several hiking trails that pass through vineyards, olive groves, and picturesque villages. Dubrovačko Primorje, set northwest from Dubrovnik, is a popular destination for visitors who not only want to experience the natural beauty but also the traditional culture of the Dubrovnik region. Whether you're an experienced hiker or a beginner, there's a trail for you to enjoy in Dubrovnik. It's always recommended to check the difficulty level of the trail, and weather conditions, and plan accordingly.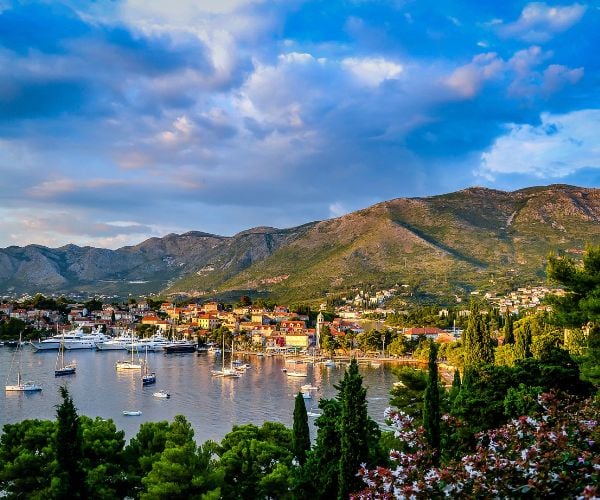 Kayaking and paddleboarding
Dubrovnik's crystal-clear waters make it an ideal location for kayaking and paddleboarding. You can rent equipment and take guided tours along the coastline. One of the most popular kayaking routes in Dubrovnik is along the city walls, perfect to get a unique perspective of the city and enjoy stunning views of the sea and the surrounding islands. Kayaking around Lokrum Island allows visitors to explore its rocky coastline, secluded beaches, and lush vegetation. Consider going on a sunset kayaking excursion for a one-of-a-kind experience. Paddle down the coast as the sun sets over the sea, taking in the stunning sky hues.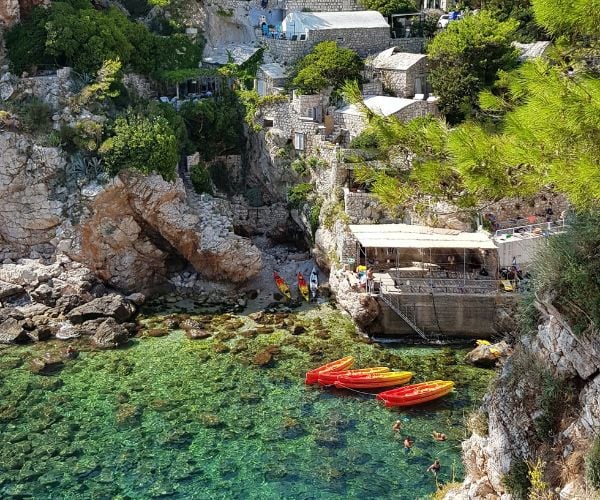 Another scenic adventure is kayaking around the Elaphite islands, which allows visitors to discover their different landscapes, which include rocky cliffs, secluded coves, and sandy beaches. The island of Kolocep is one of the nearest to Dubrovnik and a favourite kayaking location, but many tours are also available from the island of Lopud. In Dubrovnik, various kayak rental companies offer guided trips and equipment rentals. Before beginning a kayaking expedition, it's usually a good idea to check the weather and sea status.
---
IMPORTANT NOTICE:
If you are reading this article anywhere other than on A Luxury Travel Blog, then the chances are that this content has been stolen without permission.
Please make a note of the web address above and contact A Luxury Travel Blog to advise them of this issue.
Thank you for your help in combatting content theft.
---
Snorkelling and scuba diving
The waters around Dubrovnik are also known for their rich marine life and underwater scenery. There are several snorkelling and scuba diving tours available, which take you to explore the reefs and underwater caves. The Blue Cave, located on the island of Koločep, is a popular snorkelling spot due to its crystal-clear waters and colourful marine life. Another interesting spot is Šunj Beach located on the island of Lopud, known for its shallow waters. The Grebeni Rocks are located just off the coast of Dubrovnik and are a popular spot for snorkelling due to their colourful underwater scenery and diverse marine life. Island Mljet also offers a couple of bays and beaches with azure waters.
Sailing and boat trips
As we mentioned before, Dubrovnik is an ideal base for exploring the nearby islands, such as Elaphite Island, Mljet and Korcula. You can take a sailing or boat trip to these islands, which offer secluded beaches and beautiful nature, but also history and tradition, depending on how much you love sailing or have time to engage in such activity. Dubrovnik has several marinas that offer a range of services for sailors, yacht owners and tourists.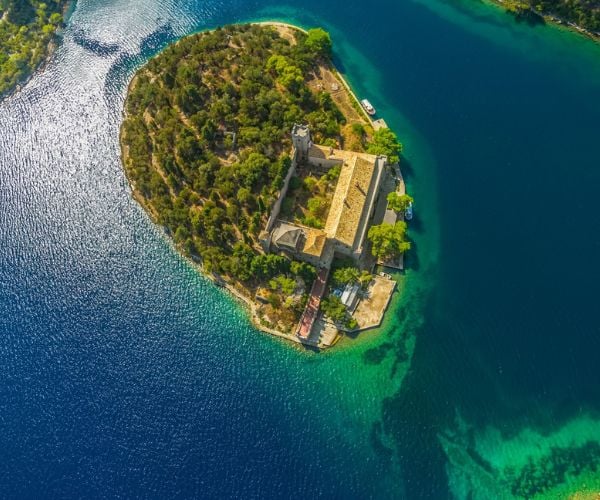 ACI Marina Dubrovnik is one of the region's largest and most popular marinas, located in Komolac, about 6 kilometres northwest of Dubrovnik's Old Town. The Dubrovnik Port Authority manages several marinas in the city, including the Gruz Port Marina and the Old Town Marina. These marinas provide mooring for smaller boats and yachts, as well as a range of services, such as fuel, water, and electricity. Located in the Lapad Bay area, Orsan Marina is a smaller marina that offers mooring for up to 180 boats.
Cycling and mountain biking
Dubrovnik and its surrounding area offer several cycling and mountain biking trails, such as Dubrovačko Primorje, the Konavle Valley, Mljet Island and the Elafiti Islands. Dubrovačko Primorje will give you a glimpse of Dubrovnik countryside with road and off-road routes through the typical Mediterranean hinterland, often offering stunning views of the Adriatic Sea, as well as hiking trails, picnic areas, and scenic overlooks. There is even an old Napoleon road stretching from village Trsteno to village Majkovi where you may visit an original house of honey.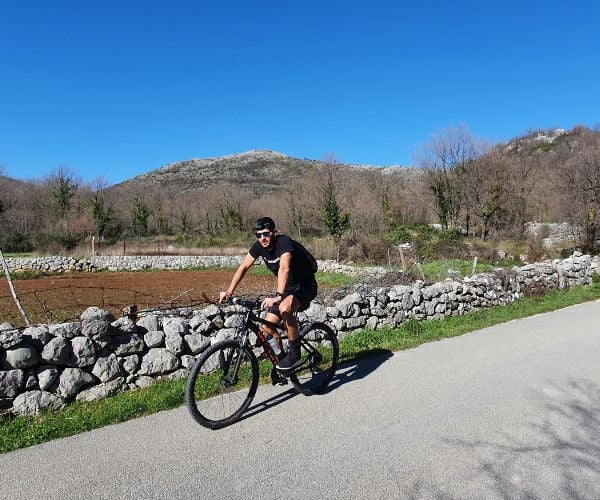 The Konavle Valley is a scenic area located south of Dubrovnik and offers several cycling routes that pass through picturesque villages, vineyards, and olive groves. If you want to go for a bike ride in one of Croatia's eight national parks, head down to the green island of Mljet. The park offers several cycling routes that allow visitors to explore the island's diverse landscapes, including forests, lakes, and coastal areas. Cycling is also possible around the Elaphite islands featuring stunning landscapes, including rocky cliffs, hidden coves, and sandy beaches.
Horseback riding
You can explore the beautiful countryside around Dubrovnik on horseback which takes you through the fields, hills and forests. There are several horse riding tours available in the Konavle region, just a-30 minutes drive away from Dubrovnik, near the border with Montenegro. Riders of all skill levels can enjoy this activity, as there are many different trails and experiences to choose from.
The Konavle region offers several scenic trails that pass through beautiful countryside, traditional villages, and historic landmarks. Riders can enjoy stunning views of the Adriatic Sea, lush vineyards, and charming rural landscapes. Many horseback riding companies in Konavle also offer vineyard tours, which allow riders to explore local wineries, taste traditional wines, and learn about the region's rich viticulture heritage. Horseback riding companies in Konavle have experienced guides who are knowledgeable about the region's history, culture, and natural beauty. Guides can provide insight into local traditions and recommend the best places to visit in the region.
Christian Larss Kreković is a General Manager at Sun Gardens Dubrovnik. Sun Gardens Dubrovnik is a luxury resort on the Adriatic coast in Croatia offering bespoke guest experiences.
If you would like to be a guest blogger on A Luxury Travel Blog in order to raise your profile, please contact us.