Yukon Territory, Canada: Tr'ondëk-Klondike inscribed on the UNESCO World Heritage List
The Tr'ondëk-Klondike, located in Canada's northwestern Yukon Territory, has been officially inscribed as a UNESCO World Heritage site, joining Kluane National Park as the Yukon's second UNESCO World Heritage Site and becoming the Yukon's first cultural World Heritage site.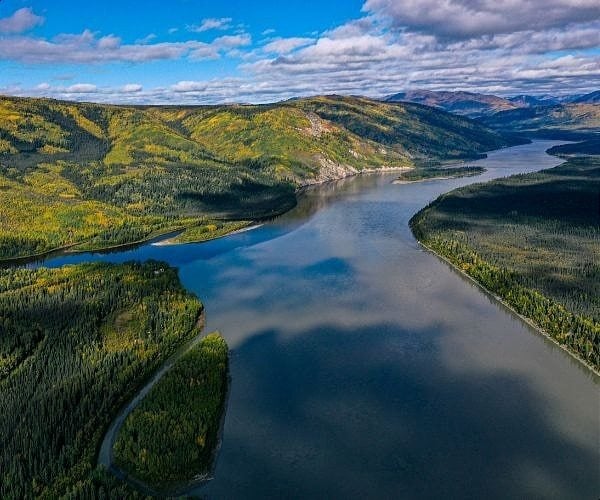 The Tr'ondëk-Klondike tells part of the story of the Tr'ondëk Hwëch'in First Nation's experiences during the rise and peak of the Klondike Gold Rush in Dawson City, between 1874 and 1908. Tr'ondëk Hwëch'in is a self-governing First Nation, with a population of approximately 1300 citizens. The UNESCO World Heritage Site is a serial property comprised of eight distinct heritage locations throughout the traditional territory of the Tr'ondëk Hwëch'in, with Dawson City at the heart.
Dawson City, itself a national historic site, resembles a town frozen in time, with elaborate dance halls, wooden boardwalks and historical buildings that hark back to the late 1800s when 100,000 prospectors sought their fortunes during the gold rush. Today, visitors to Dawson City can immerse themselves in diverse adventures, exploring the region's historical, cultural, and outdoor offerings:
A visit to the Dänojà Zho Cultural Centre is a must-do between June and September to discover first-hand the unique culture of the Tr'ondëk Hwëch'in. Or take a guided tour of the Hammerstone Gallery in the Dawson City Museum to understand the Tr'ondëk Hwëch'in perspective of the gold rush era.
Just 55 kilometres from Dawson City lies one of the Yukon's most striking natural phenomena and a world-class hiking destination, Tombstone Territorial Park. With its dramatic wind-carved alps, including the craggy granite peak of Mt. Monolith, the interior of the park features rainbows of striking, wind-swept tundra.
Travellers to Dawson City can take a front row seat to the glorious northern lights with Klondike Experience in Dawson City (open February – October). Knowledgeable tour guides entrance you with cultural and historical stories about the region as you nibble on snacks and enjoy hot drinks around the campfire in an enchanting winter wonderland.
To truly experience the Yukon's First Nations cultures, travellers must journey on the mighty Yukon River. Fishwheel Charter Services in Dawson City, takes visitors on river tours with experienced guide Tommy Taylor, a Tr'ondëk Hwëch'in citizen. Tours offered include Dawson City river tours, custom multi-day river trips, custom single of multi-day snowmobile adventures, and rustic cabin rentals.
The UNESCO World Heritage inscription has been made possible by the leadership of the Tr'ondëk Hwëch'in Government and the Tr'ondëk-Klondike World Heritage Site Advisory Committee, with support from the Government of Yukon and Parks Canada.
"Tr'ondëk-Klondike provides us with another opportunity to tell our story – the story of Tr'ondëk Hwëch'in and our continual stewardship of this land since time immemorial," says Hähkè Darren Taylor, Chief of Tr'ondëk Hwëch'in.
"In this nomination we honour our ancestors who stewarded the land before us, and we look to the future, with the knowledge that these special places will be respected by generations to come."
With this inscription, Tr'ondëk-Klondike joins the expanding list of World Heritage sites in Canada which includes awe-inspiring locations such as Nahanni National Park, Wood Buffalo National Park, Gros Morne National Park, and the Historic District of Old Québec.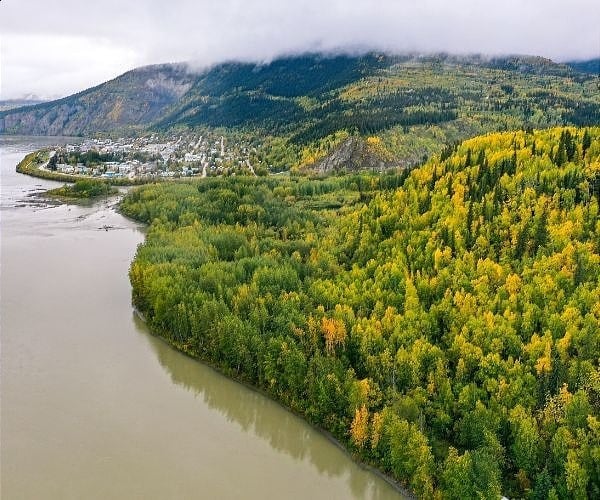 The unique cultural makeup of the region is the product of the coexistence of Tr'ondëk Hwëch'in and settlers over the last century and a half. The Tr'ondëk Hwëch'in experience and adaptation to European settler colonialism marked the landscape with distinct cultural heritage attributes that remain to this day.
Did you enjoy this article?
Receive similar content direct to your inbox.