15 dreamy destinations for a luxury family holiday
Family holidays are an opportunity to create cherished memories that will last a lifetime. Thankfully, the world is filled with stunning destinations, each offering unique experiences that are perfect for families who enjoy both opulence and adventure.
In this blog post, we'll take you on a journey to 15 dreamy places where you can guarantee a once-in-a-lifetime experience with your loved ones. Whether you're into beachfront paradises, cultural explorations, or scenic adventures, these destinations have something for every member of your family.
Oh, in case you missed it – here's a blog post to help you plan your trip: Luxury family vacation: The ultimate guide to planning your perfect trip.
For families looking to bask in the lap of luxury amidst crystal-clear waters, the Maldives is a top choice. This archipelago of 26 atolls offers overwater bungalows and private villas that allow your family to experience paradise in privacy. From snorkelling in vibrant coral reefs to indulging in world-class spa treatments, the Maldives caters to both relaxation and adventure.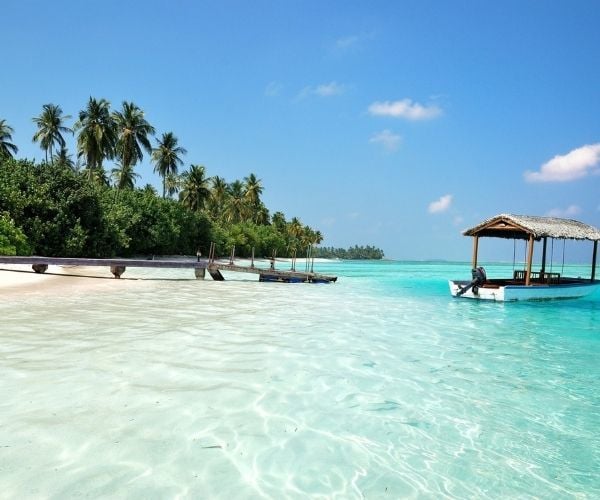 Whistler, Canada
Whistler is a winter wonderland and a dream destination for families who love snow sports. Luxury alpine lodges offer cozy retreats after a day of skiing or snowboarding on the world-renowned slopes. Whistler also boasts a range of activities, including snowshoeing, snowmobiling, and even dog sledding, making it an ideal destination for winter adventure.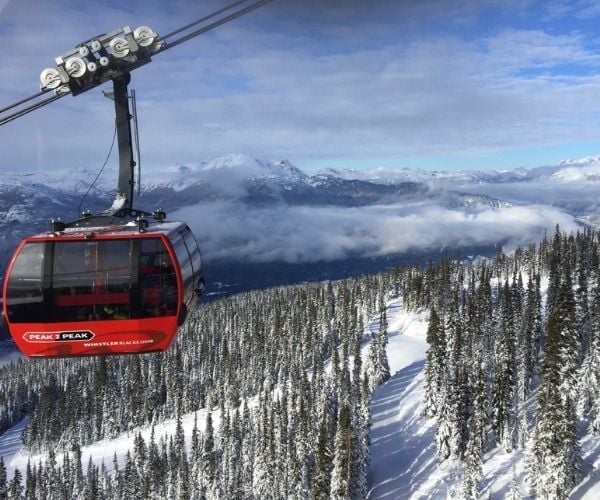 Tuscany, Italy
Experience the charm of Tuscany with your family as you explore its rolling hills, quaint villages, and vineyard-studded landscapes. Rent a luxury villa surrounded by stunning views of the countryside and immerse yourself in Italian culture through cooking classes, wine tours, and art history lessons.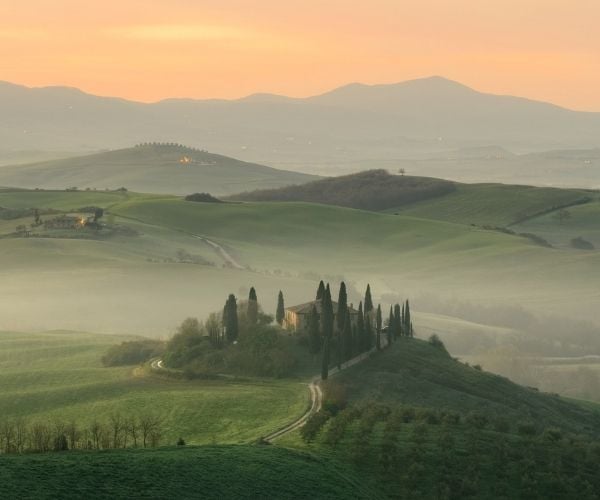 Kyoto, Japan
Explore the rich cultural heritage of Kyoto with your family by staying in traditional Japanese ryokans or modern luxury hotels. Visit stunning temples, participate in tea ceremonies, and enjoy the serene beauty of Japanese gardens. Kyoto offers a unique blend of tradition and luxury for an unforgettable family experience.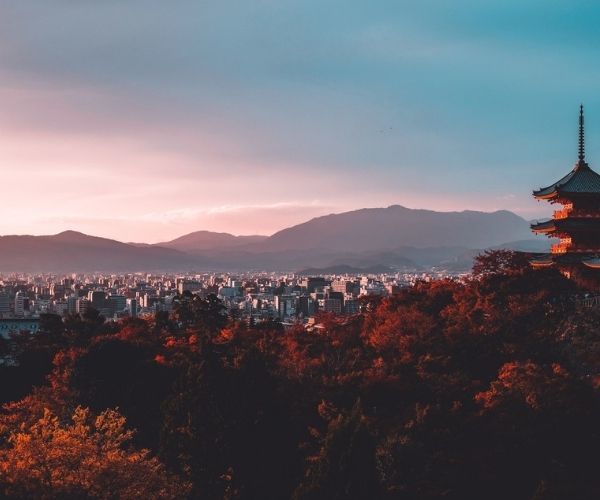 Vienna, Austria
Vienna, the capital of Austria, is a city steeped in history and culture – offering a luxurious experience for families. Stay in elegant palaces that have been turned into luxury hotels and take your fill of an entire experience fit for royalty. Attend classical concerts at iconic venues like the Vienna State Opera, explore the city's historical sites, and visit world-class museums. Vienna's rich heritage and charm offer an extraordinary cultural outlook for all family members.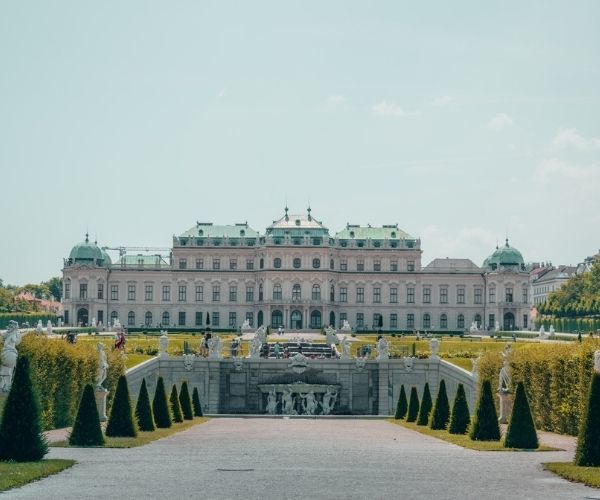 Machu Picchu, Peru
Machu Picchu, a UNESCO World Heritage site and one of the New Seven Wonders of the World, is an extraordinary destination for families seeking a blend of history and adventure. Families can embark on the Inca Trail, a breathtaking trek through the Andes, and stay in charming eco-lodges along the way. Explore the enigmatic ruins of Machu Picchu, marvel at the breathtaking scenery, and learn about the fascinating history of the Inca Empire. This is an educational and adventure-packed journey for families that will be remembered for a lifetime.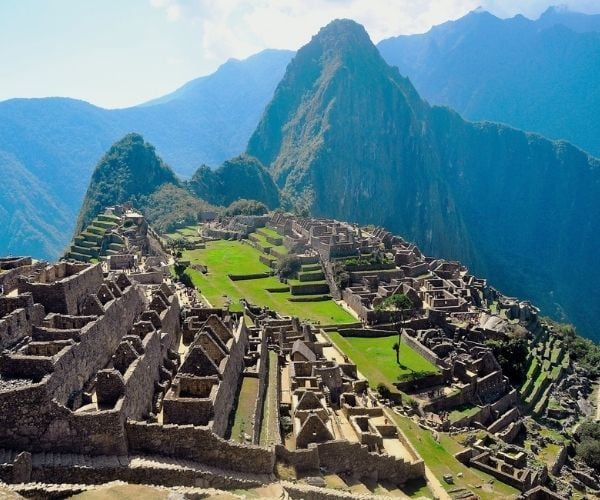 Jackson Hole, Wyoming
If your family craves the great outdoors, Jackson Hole is an idyllic choice. Nestled in the Grand Teton Mountains, this Wyoming destination offers luxurious lodges and a range of activities, including hiking, wildlife safaris, and skiing during the winter months. The rugged beauty of Jackson Hole is perfect for families seeking adventure.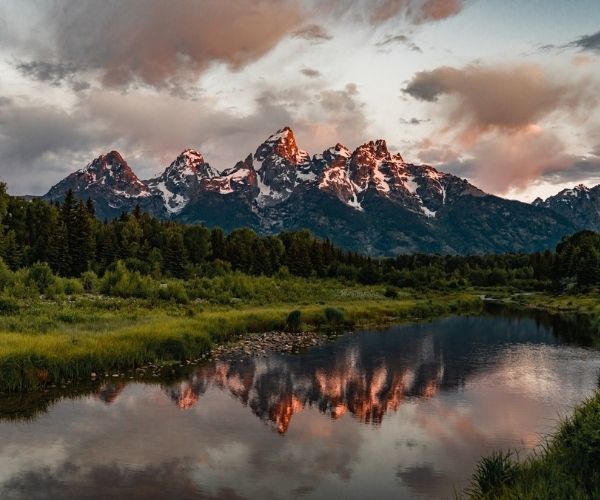 Costa Rica
Costa Rica is a haven for eco-conscious luxury travellers. Stay in sustainable eco-lodges and embark on wildlife excursions to spot howler monkeys, sloths, and colourful birds. The country's diverse landscapes, from lush rainforests to pristine beaches, make it an ideal destination for a family holiday filled with adventure and relaxation.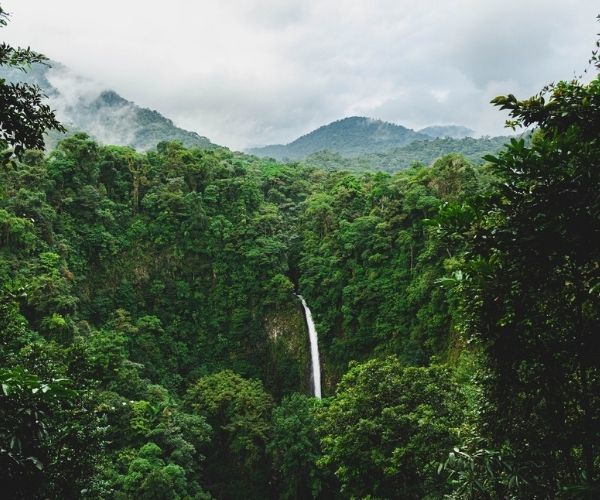 Santorini, Greece
Santorini, with its iconic, blue-domed churches and dramatic sunsets, is an alluring luxury destination. Stay in elegant cliffside villas overlooking the Aegean Sea and explore the island's cultural heritage, which dates back to ancient times. Donkey rides, boat tours, and water sports provide all provide an opportunity to experience local life, as well as family time.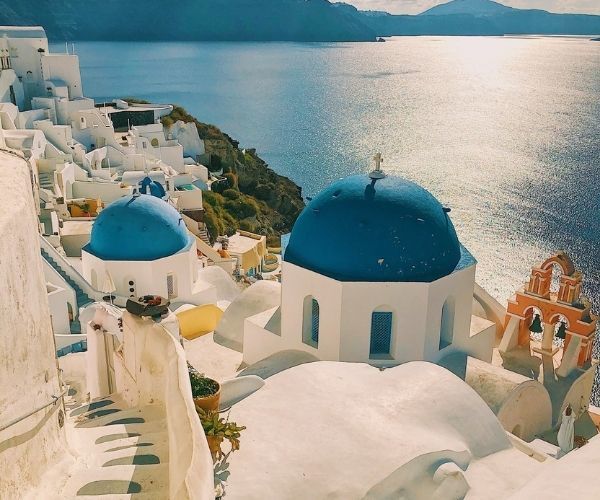 Queenstown, New Zealand
For families who seek the thrill of adventure, Queenstown is the perfect destination. Set against the backdrop of the Southern Alps and Lake Wakatipu, the idyllic town offers a range of adrenaline-pumping activities, including jet boating, bungee jumping, and hiking. Luxury lodges and boutique hotels provide a comfortable base for your family's exciting adventures.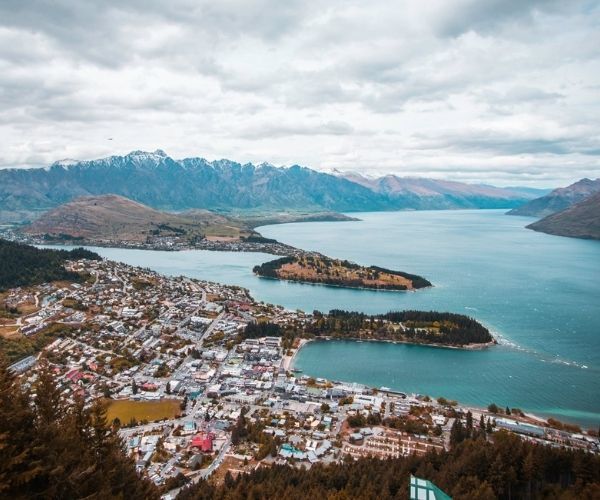 Bali, Indonesia
Bali is a captivating destination that combines the spiritual allure of ancient temples with the natural beauty of lush rice terraces and pristine beaches. Families can choose from an array of luxury villas and resorts – opt for private pools or direct beach access. Engage in cultural activities such as traditional dance performances, visit ancient temples like Uluwatu, and savour local cuisine in world-class restaurants. Bali offers an ideal blend of relaxation, adventure, and cultural exploration for the whole family.
Barcelona, a city known for its artistic heritage and vibrant atmosphere, is a fantastic destination for a luxury family getaway. Families can stay in opulent accommodations and explore architectural marvels like the Sagrada Familia and Park Güell. Barcelona's beautiful Mediterranean beaches are perfect for relaxation, and its culinary scene is a delight for all ages with delicious Spanish cuisine in world-class restaurants.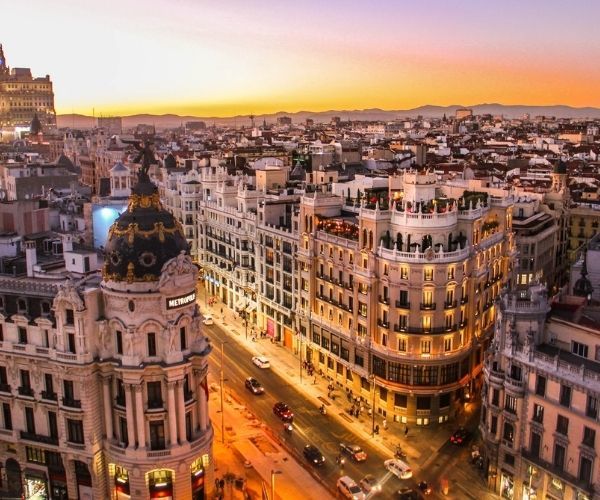 Fiji
Fiji, an archipelago in the South Pacific, is a tropical paradise known for its warm hospitality and stunning coral reefs. Families can choose from private island resorts and luxury beachfront accommodations. The Fijian culture is rich, and families can partake in cultural activities such as traditional Kava ceremonies and Meke dance performances. Outdoor adventures like snorkelling, kayaking, and exploring lush rainforests are perfect for those seeking family-friendly activities.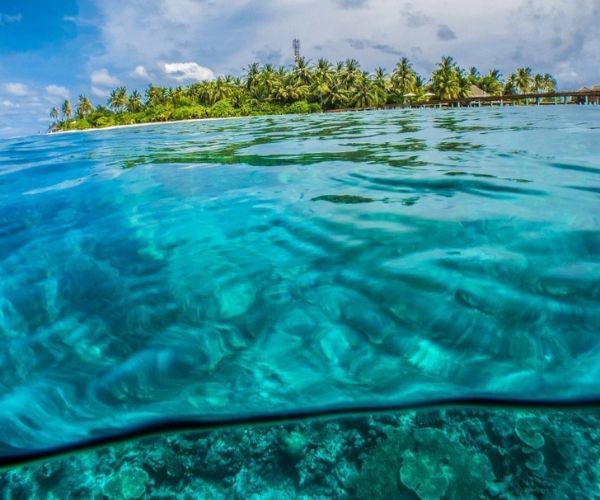 Cape Town, nestled between the sea and the iconic Table Mountain, provides a unique blend of culture, nature, and adventure. Luxury accommodations include beachfront resorts with breathtaking views of the Atlantic Ocean. Families can explore the city's stunning landscapes, wildlife safaris, and take in breathtaking views from atop Table Mountain. The diversity of Cape Town offers a wide range of activities for families seeking both relaxation and adventure.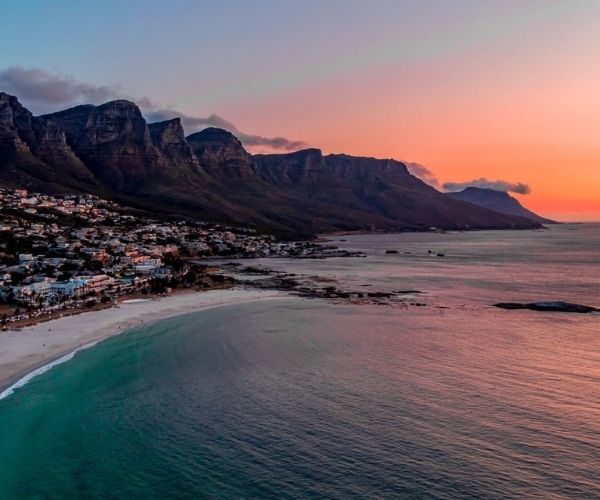 Amalfi Coast, Italy
The Amalfi Coast is a picturesque stretch of Italian coastline where colourful villages cling to the cliffs above the Tyrrhenian Sea. Families can rent luxurious villas with sweeping sea views, offering an authentic Mediterranean experience. Explore the charming towns of Positano, Amalfi, and Ravello, and visit historical sites such as the ancient ruins of Pompeii. The Amalfi Coast is an enchanting destination that offers a blend of relaxation and cultural exploration.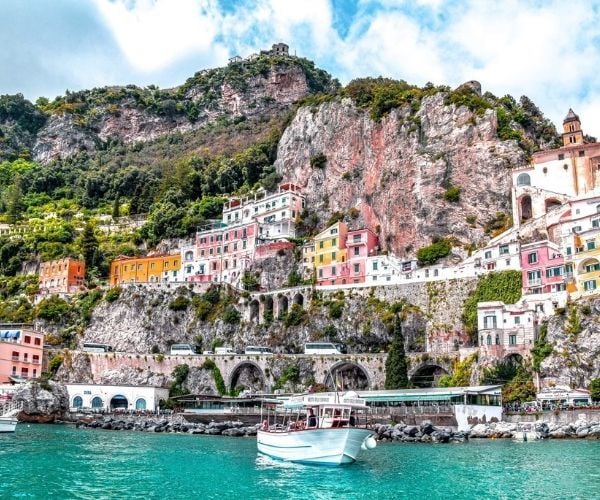 From the serene beaches of the Maldives to the adrenaline-inducing activities in Queenstown, these 15 dreamy destinations cater to a wide range of family interests and preferences. Regardless of where you choose to go, a luxury family holiday is an opportunity to bond, explore, and make lasting memories that will be cherished for generations to come.
Time to plan your next family adventure and get ready to embark on a journey of a lifetime!
Did you enjoy this article?
Receive similar content direct to your inbox.