Home > Travel Guides > Belgium Travel Guide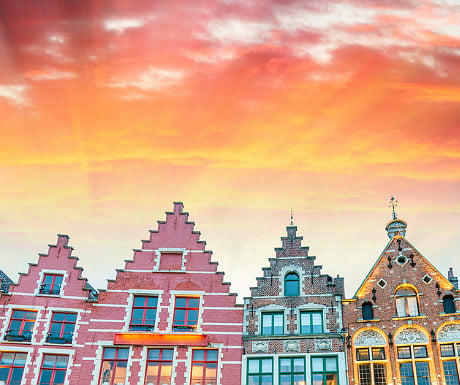 LUXURY TRAVEL
Belgium Travel Guide
While it might be a small country, it has a lot to offer thanks to its rich history and continued traditions. Being situated in the middle of Europe and housing its capital, it's a crossroads of multicultural influences which is unique in its own way. Often overlooked, yet everyone who has visited will testify that it's one of those hidden gems which are worth a closer look, and not only for the chocolate, waffles, beer or diamonds.
Introduction to Belgium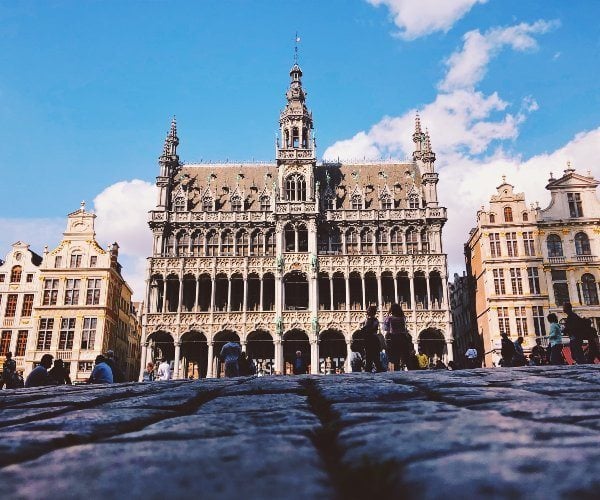 Tourism is on the rise in Belgium, however it still represents a small part to the country's economy. It might only be a little over 30.000 square km's but it houses 10 provinces, each with its own identity and little characteristics.
Small it might be, but it offers coastline, dense forests, historical cities and countryside landscapes , all within very short distance from each other, making it the perfect country to visit if you like a change of scenery without having to travel long distances.
It is impossible to discuss all the different sites, events, gastronomical highlights and so on in just one guide but talking to locals and planning well in advance will certainly help you to get the most out of your visit.
Flanders
Located in the northern half of the country, this is home to the Dutch speaking part of the population. It has a rich history with places like Antwerp, Bruges and Ghent being top destinations for those who seek historical buildings, beautiful museums, boutique hotels and a wealth of gastronomical hotspots. Antwerp is the largest city in Flanders and houses one of Europe's biggest harbours. It is also the diamond capital of the world where 84% of the rough diamonds and over 50% of the cut diamonds pass through.
The Belgian coastline is completely located in Flanders, and due to its success has become a favourite place for Belgians to own a holiday apartment, resulting in very busy weekends when the sun is out and a bustling vibe during the summer months. Bruges is often referred to as the Venice of the north, and for good reason. When you visit the city it feels like you step back into time, and the old buildings house everything from museums to hotels and restaurants. Don't forget to take a boat ride on one of the many canals.
Brussels
Being centrally located it is the capital of both Belgium and Europe, and as a result it's a given this city is an administrational hub where plenty of diplomats and high officials roam around the streets. It also houses the headquarters of the NATO which only stipulates the importance of Brussels as a global hub. Of course there is much more than just offices and the European parliament. The grand central square for example is one of the most beautiful in the world and besides the impressive town hall it is surrounded by historical guild houses which have be restored into their former glory. No wonder it is classified as a unique UNESCO World Heritage centre.
The city also features a large collection of Art Nouveau and Art Deco buildings, of which Victor Horta was one of the most well known architects. One of the most eye-catching buildings in Brussels is without a doubt the Atomium. It is one of several buildings that remain from the World Expo that took place here in 1958 and resembles the iron crystal, magnified billions of times of course as it stands over 100m tall and since its renovation shines as bright as ever before.
Wallonia
In the southern part of Belgium you'll find Wallonia, the green lung of the country as it houses most of the expansive forests called the Ardennes. This is also the French speaking part and there's even a small German speaking region in the east which is due to the annexation after World War I. While Namur is the capital city of the region, Liège remains the biggest one. Wallonia used to be one of the most industrialised areas in the world during the 19th and beginning of the 20th century, thanks to the rich coal and iron deposits, which were easily transported by train but also by boat on the rivers Sambre and Meuse.
Another important attraction was Spa, which quickly became a wellness hotspot and from which the term spa originates. The cold springs are not only used for wellness, but are also turned into mineral water which is exported worldwide. Spa-Francorchamps might also ring a bell, as it is the racetrack which is so loved by all the drivers and every year it delivers plenty of thrilling races of which the F1 race is the most well known. The Ardennes covers most of Wallonia and are a favourite getaway for many Belgians thanks to the abundance of nature which allows many to escape the hectic life in the cities. It is also loved by schools and youth leagues for their annual camps of which you'll see many during the summer months.
History of Belgium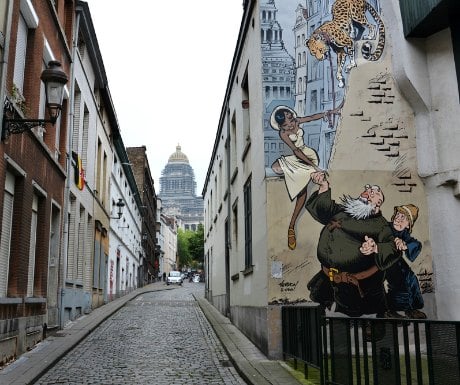 There is some history to e discovered around every corner of every street, often thanks to it's geographical location.
As Belgium is located in between the power houses of France, the UK, Germany and The Netherlands, it has often played a vital part in the history of these countries, leaving a vast heritage of historical buildings, art pieces, …. Of course, Belgium has made its own history too, and today for example the paintings of the Flemish primitives and the Belgian tapestries of the Middle Ages still adorn the walls of the best museums in the world.
Belgium's history goes way back to the Roman time when it was called Gallia Belgica which was a fully operational Roman province. There are still many Roman remains to be found (and visited) and one of the best places to go and discover more about this time is at the Gallo-Roman Museum in Tongeren. This small city was an important outpost back in those days and a lot of it has stood the test of time.
It is only in the 12th and 13th century when Belgium comes more to the forefront on the European map thanks to the cloth industry which makes Flanders one of the most wealthy regions of that time. Many important buildings from that era are still in existence today and when you visit Bruges, Ghent or Ypres you'll be able to see the prosperity this industry has given to these regions. Especially the Cloth Hall in Ypres is a shining reminder of that time.
A few centuries later Belgium became part of the Netherlands which in its turn also ended with the Belgian Revolution in 1830. King Leopold I became the first monarch to rule the new democracy. Till today the same family (Saksen-Coburg-Saalfeld) has occupied the throne and even though the political power the royal family has largely been reduced, the connections the family has with other dynasties abroad (UK, Germany, Portugal, Spain, Italy,…).
Belgium once again became frontpage news globally in 1914 when the German army invaded from the east. This was the start of World War I which would put a firm stamp on the history of the country and the reminders of the bloody war can still be found today. In the aftermath of the war Belgium annexed the East Cantons following the Treaty of Versailles and till today this results in the fact that German is one of the 3 official languages in the country. It didn't take long before World War II became reality and this time around Belgium once again became one of the major battlegrounds. Especially the Battle of the Bulge will be remembered as one of the key moments in this war, and till today there are still many visitors who want to see the remainders of this battle.
Once the war was over Belgium played a pivotal role in many aspects that have formed the current political and economic landscape we see in Europe. They were one of the founding members of the NATO of which the headquarters is still based in Brussels. Belgium was equally one of the founding members of the European Economic Community which we now know as the European Union. As a result many of the important administrations and institutions are based in the centre of Brussels like the European Commission, the European Parliament and the Council of the European Union.
Where to stay in Belgium
While Belgium might be very small, it does offer an array of different experiences when it comes to travelling in this little country. From the coastline in the west all the way to the rolling hills of the Ardennes in the East, there's plenty to discover irrelevant if you are a lover of nature, gastronomy, history or whatever comes to your mind.
The coast is only a mere 60 kilometers wide, but all the different towns and cities that adorn this short stretch of beach are the most popular destination for the Belgians in general. When the sun is out and there's a holiday or weekend coming up, you can be assured to experience a busy day at the sea, yet there is plenty of entertainment to find like theme parks, golf courses, fish markets, beach festivals and so much more.
Go inland a few kilometers and you will be able to see many remainders of WWI and WWII in and around the city of Ypres. Or if you prefer to wander around a medieval city that instantly takes you back a few centuries then Bruges needs to be on your agenda.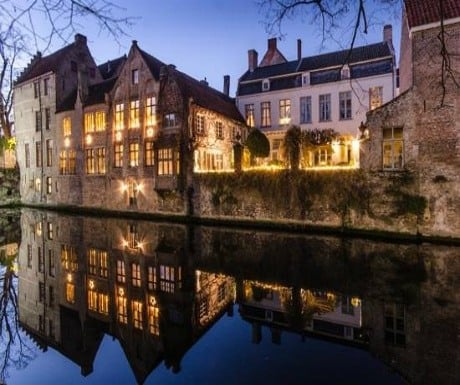 Talking about cities, there are many to be found in the densely populated area of Flanders. Antwerp, Ghent, Mechelen, Kortrijk, Hasselt, Tongeren,….all of them offer great historical attractions, museums, architecture, accommodation, shops, restaurants and bars and anything else you desire when going on a citytrip. Of course you can find all these things in Brussels and further east too as Wallonia has beautiful cities like Liège, Namur, Dinant, Spa and many more.
Those looking to escape the busy life and find peace in nature will be happy to know there are several areas where you can do just that. Especially in Wallonia which is less densely populated you can find massive forests, rolling hills, wide open spaces and so much more. In Flanders these areas are harder to find yet they are surely there, just not to the same extend as for example the the Ardennes. This greener area in the east is much loved with families and groups of friends to rent a cabin or house in the middle of nature.
All in all there are plenty of places to stay and to discover even if at first sight you would think Belgium is just too small to fit more than 1 shoebox.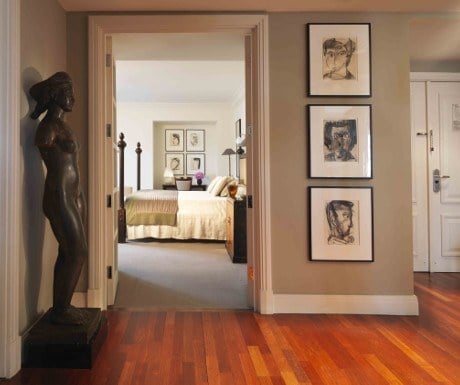 Accommodation in Belgium
There are all kinds of accommodation to be found all over the country yet don't look for any mega all-inclusive resort as for those you'll need to pick another destination.
Most of the cities boast a series of hotels going from basic all the way to very luxurious, some of which are part of the worldwide chains we are all too familiar with, but often also independent ones that can surprise you in a pleasant way. Some of these are really unique due to its location or the building itself.
There are, for example, multiple old churches that have been converted to luxury hotels and the character of the building will give the extra dimension to your stay.
The Ardennes have countless cabins that are always a big hit with the locals when they want to get away from the busy daily life with friends or family. Thanks to the massive forests, hills and cute little rivers that form the landscape this region is also very much liked by youth organisations for their annual trips with the whole team.
Places to visit in Belgium
The good thing about Belgium is the fact that you literally drive from east to west or from north to south in a few hours, which gives you the benefit of being able to stay in one spot and discover the rest of the country through day trips. However, to fully experience all the different regions and areas it is better to stay in different locations.
A lot of visitors come for the cities and the ones that should really be on your list are Antwerp, Ghent, Brussels and Bruges. All of these have countless attractions and historical background to keep you entertained for a while. In Antwerp you certainly need to visit the cathedral, visit the former house of the famous painter Rubens, tour the harbour by boat and stroll along the Meir for some window-shopping. In Brussels there's the Grand Place with its gorgeous guild houses, the famous statue of Manneke Pis and the Atomium just outside the city center that deserve some of your time. The belfry in Ghent is also a must-see, together with the SMAK (museum of contemporary art) and the Saint Bavo's cathedral. Last but certainly not least as this is one of the favourite tourist attractions in the country is Bruges I which you certainly need to make a boat ride on the canals (its nickname is "The Venice of the North" and rightfully so), the Belfry and the Groeningen Museum which houses one of the biggest collections of the Belgian masters.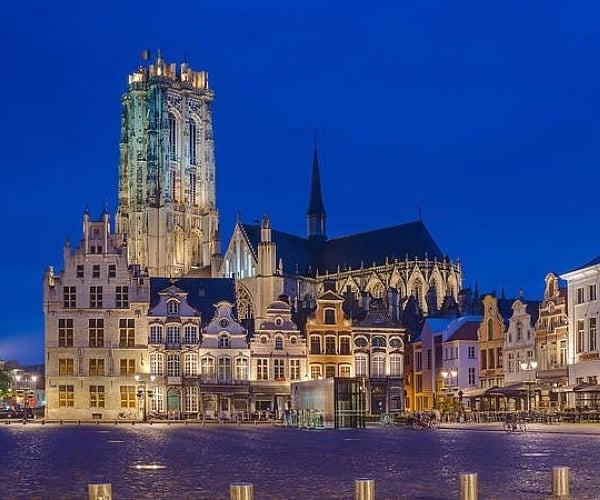 It's a given that the Belgian coast is certainly worth a detour and you would be surprised by the amount of activities that are offered in this region. Museums, nature reserves, shopping, architectural gems… it's all there. Go further inland and you will be able to relive memories from WWI in and around the city of Ypres. The massive graveyards from both local and foreign soldiers are kept in an immaculate state and will make you speechless.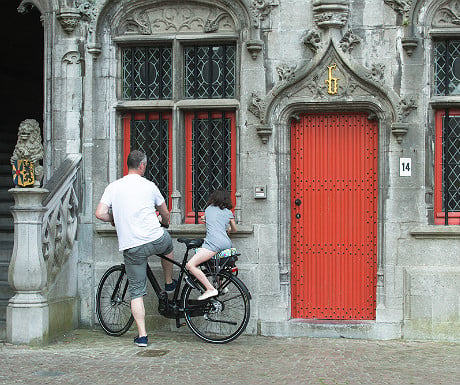 Things to do in Belgium
Often visitors don't take enough time to fully discover the country and immerse themselves in the culture, gastronomy and nature that's on offer. It's easy to forgive them thinking a small country like Belgium hasn't many different things to do and places to visit, however they couldn't be more wrong. A lot will depend on the time of your visit. Winter is perfect if you would like to stay in a cosy chalet in the Ardennes. Beautiful walks in the massive forests during the day and spending warm evenings around a crackling fire while sipping hot chocolate….doesn't sound too shabby right?
If you come before Christmas you'll be able to enjoy the many Christmas markets all around the country too, with and endless supply of tasty snacks and warm drinks. Spring and and autumn are great for citytrips as you'll avoid the large crowds and if the weather is on your side you'll be able to enjoy watching the daily life passing in front of you from some of the many terraces which are set up on every corner of the street. Summer is for those who like some of the best summer festivals in the world like Tomorrowland just to name one. It is also a great time (albeit busy)to visit the coast and it's many events during this time of the year.
Active people might want to explore the country by bike, as it is a great way of seeing the landscapes, towns and cities while working out at the same time. Infrastructure for cyclists has been much improved and it is certainly a unique way to discover Belgium.
If history is right up your alley you're at the right address as there's literally a story around every corner of this little country. Of course there are also iconic places which are certainly worth a detour like Waterloo where you can visit the museum explaining everything there is to know about the battle, but you can also climb up the monument which will give you a great bird's eye view of the battlefield. And besides the countless historical squares, monuments, townhouses, gild houses, castles,….you certainly don't want to miss out on the many museums which are often true gems.
Food in Belgium
Make sure you come hungry and thirsty as you don't want to miss out on any of the culinary delights which you can find all across the country. Bordering France certainly influenced the gastronomy but still Belgium is able to have its own style and elegance put on a plate. Besides that, Belgium is renowned as the walhalla of beers, with over 3000 different types. That means you can drink a different beer every day for over 8 years without drinking the same. Interested?
You can't say you visited Belgium without trying 3 typical foods which are waffles, chocolate and fries. Yes, the latter might sound crazy but French fries are actually Belgian fries as they invented them in the 17th century. And you can find them in every bistro, restaurant or even some bars. However, Belgians prefer to order them at the chip shops that are dotted all over the country. When it comes to waffles there are two types which you'll find. One is the big, fluffy rectangle waffle which is mostly eaten with whipped cream and the other is the more oval, smaller and darker waffle which is loaded with pockets of sugar. Indeed, don't come to Belgium if you're on a diet…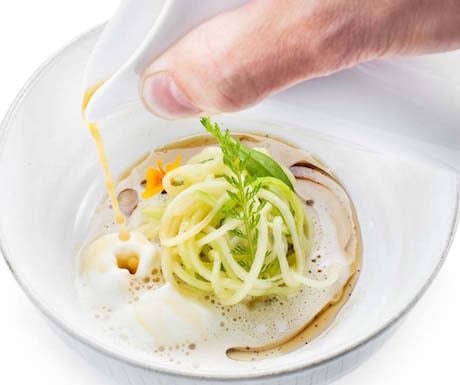 And then we haven't even talked about the chocolate which is one of the big export products of this country. White, brown, black and all the varieties in between can be found here, and there are several master chocolatiers which produce the most delicate chocolate treats you've ever tasted. Again, also chocolate shops are dotted all around and it will be hard to pass by without buying a box of those goodies.
In general you can find great food all around and if you visit you'll notice you can get cheap and tasty food everywhere, but also options for more gastronomic experiences. After all, there are plenty Michelin starred restaurants to be found and enjoyed.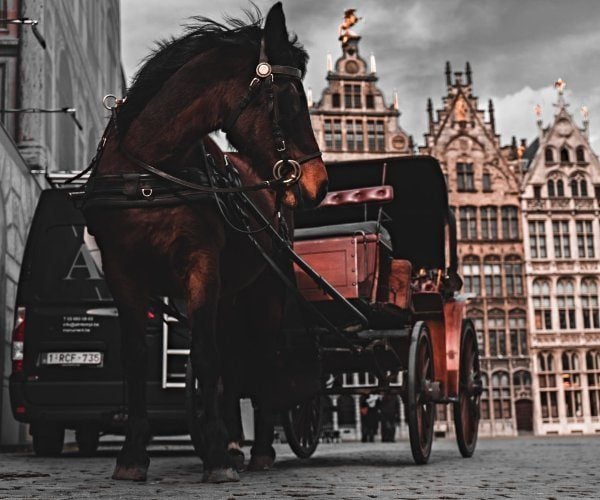 Getting around Belgium
Traveling in and around Belgium is easy and generally well organised. While most travellers will arrive by plane (at Brussels International Airport) there are no domestic connecting flights due to the small size of the country and the central location of Brussels in the middle of the country. But, as the country with the third most dense road network in the world, you'll be able to be at any given location in the country within 2 to 3 hours when leaving the airport. Car rentals can be found at all the airports and a handful of railways stations where international trains arrive. The train network is expansive and there are several high speed trains going to Germany, France, The Netherlands and UK in case you want to combine a few countries during your time in Europe.
Busses are a great alternative and run throughout the whole country. It might be a bit difficult to get to know the system but once you got it you'll be able to travel cheaply all across Belgium. Same goes for those who come with a bike. While it seems like an odd way of exploring ,it does give you a great opportunity to experience the lesser known villages and towns which you'll cross on your way to the next destination.
Both Brussels and Antwerp have a metro, giving you even more options to travel around the cities, and this time without any traffic. Tram lines can be found in many cities but the one that is most used by visitors is the coastal tram that runs all along the coast and is a great option to discover this part of the country without any hassle.
Public transport tickets can be bought both online or through text message which makes it easy and saves time once again.
When to visit Belgium
The weather in Belgium can be very difficult to predict and while there are 4 clear seasons, you might experience them all in one day so make sure you consider that when packing your luggage.
Due to the size there are no huge differences between the coastal area and the higher grounds in the east. The biggest difference is mostly found on really hot days when there is almost no wind inland while the coast always has a nice breeze to cool you down just that little bit.
In general winters are cold with temperatures plummeting below freezing on a regular basis. Spring and autumn can be anybody's game as you'll be able to experience both cold, rain, sun, wind, fog and many more weather phenomena though overall these seasons are perfect to explore Belgium. Spring will bring lots of flowers all across the country and people tend to be more joyful after a long and often grey winter.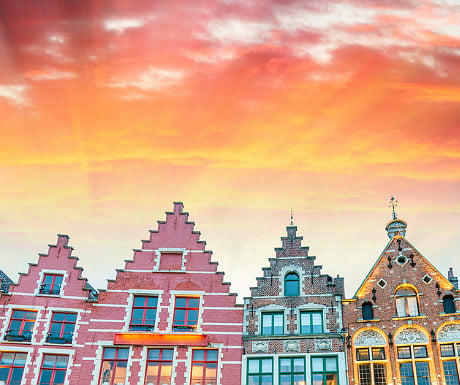 Autumn gives you the chance to enjoy some of the best gastronomy as the wild season will blow your tastebuds away. Summer obviously is the most busy time but locals are out and about to enjoy the warm weather and there is an endless array of outdoor activities, exhibitions, festivals,….to experience. And those famous Belgian beers surely help when it is too hot to do any physical activity.
Events in Belgium
Belgium has a large amount of festivals and events so you want to make sure you plan your trip at the right time. Below is just a grab out of the endless list.
January
New Year's Day (1st of January)
Brussels Motor show

February
March
Brussels International Animation film festival
Laetare de Stavelot
April
Easter Sunday and Monday
Royal Greenhouses of the Palace in Laeken open for visitors
May
Labour day (1st of May)
Ascension day
Procession of the Holy Blood, Bruges
Whit Monday
June
Brussels Festival of European Film
Sinksenfoor, Antwerp
July
Gentse feesten
National Day (21st of July)
Rock Werchter
Tomorrowland
August
Flower Carpet festival Brussels
Sand-sculpture festival (Belgian coast)
Pukkelpop music festival, Hasselt
Belgian F1 Grand Prix, Spa
September
The Grand Procession, Doornik
Belgian Beer weekend, Brussels
October
Oktoberfest Antwerp
Jenever Feesten, Hasselt
November
All Saints' Day (1st of November)
Armistice Day (11th of November)

December
Sinterklaas (6th of December)
Christmas (25th of December)

New Year's Eve (31st of December)
Luxury travel tips
With all the yummy stuff to eat you would be a fool not to try both ends of the spectrum to truly experience the wide array that's on offer. Get yourself a nice portion of Belgian fries with mayonaise (typical fries sauce for Belgians) and another day give one of the top restaurants (in general those with one or several Michelin stars) a try. The culinary artists that can be found in such a small country are just too good to miss out on.
Of course all of the above needs to be washed through and nothing better to do so than visiting one of the many breweries who make one of the many Belgian beers.
Another luxurious experience that certainly needs to be considered when visiting Belgium is staying in one of the many hotels that are housed in historical buildings like churches, castles,….
Shopaholics are also going to have the time of their lives when the find out there ar endless amounts of boutique and main stream shops in most cities. Lately a lot of Belgian designers have made quite a name for themselves and it's always nice to visit their flagship stores and maybe try to find a good deal.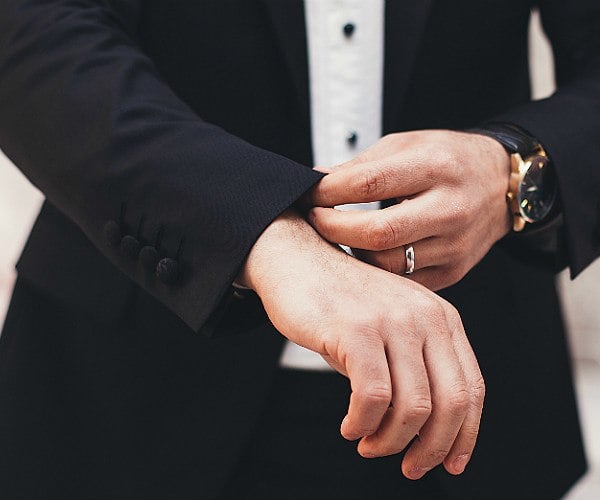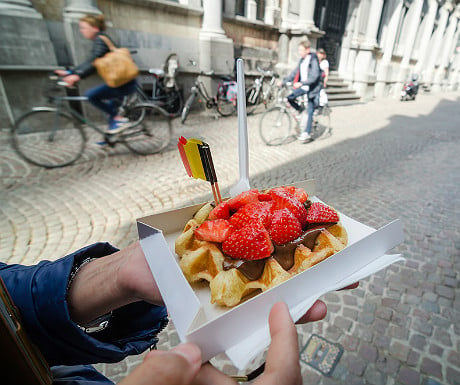 Language and culture
History and the central location has resulted in 3 official languages in Belgium, being Dutch, French and German. Flanders is the area where they generally speak Dutch, while Wallonia is the total opposite as here you'll hear almost exclusively French. The German language is mostly only spoken near the border with Germany and in the East Cantons. But, all of the above is just a general rule, as there are literally countless dialects which differ slightly from each other, yet remain an important cultural fact for almost every town and area.
Belgium is also a cultural melting pot with many descendants from former colonies in Africa, but also a large community of Italians, Turks, Moroccans,…. Often their parents and grandparents arrived in the early 20th century to work in the coal mines which was one of Belgium's most important industries.
Belgians are proud of their heritage and will certainly give it their all during events and festivals. They are also very open to others joining the festivities and celebrating their heritage. One of the best ways to learn a bit more about the locals is to step inside a café (or sit on their terrace when the weather is playing along) and order a few drinks at the bar. There will aways be someone near you that will start the conversation and shares all there is to know about the local hotspots.
Useful phrases
Hallo – Hello
Dank u – Thank you
Goedemorgen – Good morning
Goedenavond – Good evening
Welkom – Welcome
Hoe gaat het? – How are you?
Met mij is alles goed, dank u – I'm fine, thanks
Kan je me helpen? – Can you help me?
Alstublieft – Please
Graag gedaan – My pleasure
Waar is…. – Where is….
Is dit de weg naar… – Is this the way to…
Links – Left
Rechts – Right
Mooi – Beautiful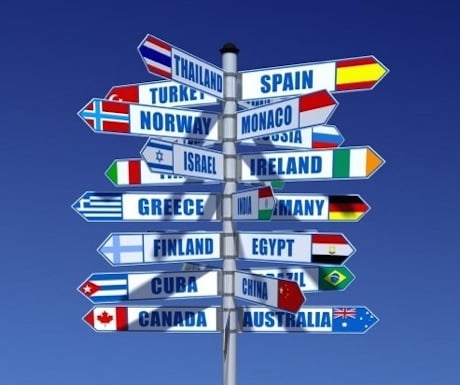 Weather in Belgium
Visiting Belgium soon? See below for the latest weather forecast for Belgium.
BELGIUM WEATHER
Useful information
Currency
Belgium's currency is the Euro and it replaced the Belgian frank in 2002. However, credit cards are widely accepted and even online payment systems are becoming more and more popular.
Power
You will find the type C and E sockets in Belgium and appliances with a voltage of 220-240V can be used here with the correct adapter. UK appliances would need a standard two-pin to three-pin adapter.
Telecommunications
You can opt to buy a prepaid SIM card which will provide you with wifi and cell phone connectivity all across the country. The most known providers are Proximus, Orange and Base. Prices for telecommunications aren't cheap compared to most other countries, yet it has come down significantly in recent years. Cell phone reception is great and even in relatively remote areas like the Ardennes or in the countryside you'll notice there's good coverage.
Timezone
UTC +1 Central European Time (Nov till Mar)
UTC + 2 Central European Summer Time (Apr till Oct)
Tipping
Tipping is a common way to reward the staff for their service. There's no such thing as service charge added to the bill, but there is always the possibility to add a tip to your final bill when paying with credit card. You can also just leave a cash tip when you were satisfied with the service. A regular tip will range from 5% to 10%, a good tip is considered to be 15% and up.
WiFi
In recent years WiFi has become available in almost every corner of Belgium, even free wifi. All the public buildings offer good wifi but often shops, restaurants, bars and so on do the same.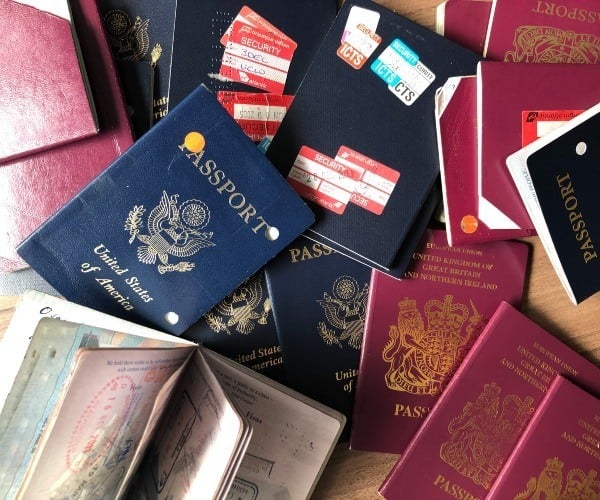 Want to contribute to our travel guides? Please contact us for details…