Home > Travel Guides > USA > California Travel Guide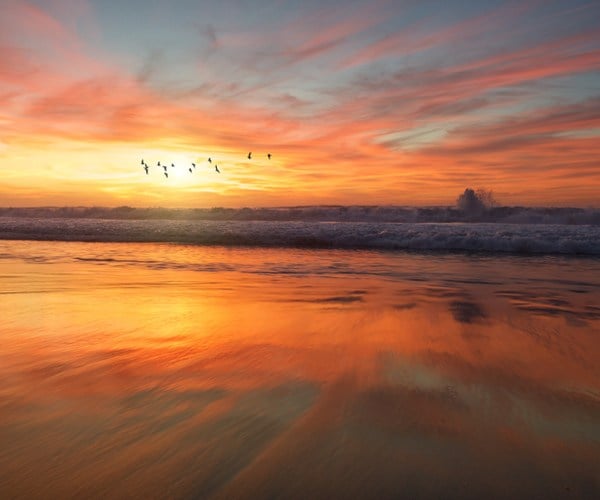 LUXURY TRAVEL
California Travel Guide
California is one of America's most beautiful and exciting states, offering countless days of sunshine, scenic coasts, hundreds of state parks and attractions for everyone. Whether your visit is to enjoy the buzz off Los Angeles, the scenery of Yosemite, the culture of San Francisco or the wine of Napa Valley, California will not disappoint.
Introduction to California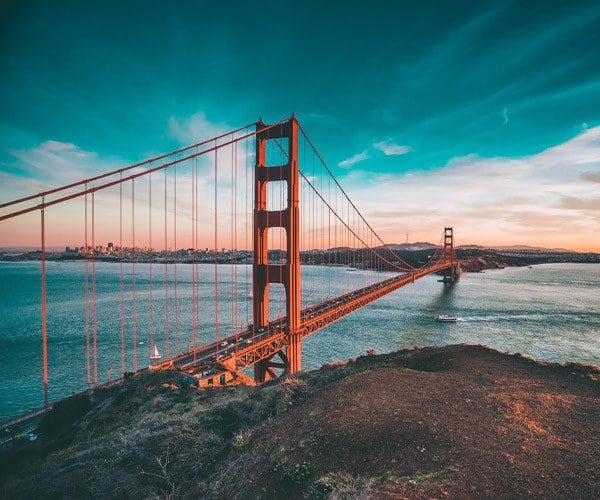 California is one of America's west coast states. It is home to some of the country's most famous sights and attractions, including the cities of Los Angeles, San Francisco and San Diego, plus the scenic coast known for its surfing and towns sung about by The Beach Boys.
The state is the most populous in the United States, proving to be both a popular place to live as well as to visit. Part of this is due to the agreeable climate, with warm sunshine throughout most of the year, particularly in the south of the state.
Perhaps best known for its celebrity culture and film industry, California is a place to enjoy luxury, entertainment, sunshine and the finer things in life.
However, inland and in the north you'll find some of America's most dramatic landscapes. The Sierra Nevada mountains in the east are often snow-capped, and Yosemite National Park is one of the most famous in the country. Northern California is quieter and more rural, famed for its giant redwood trees, but also attracts visitors to the Napa Valley wine producing region and its many fine vineyards.
Los Angeles
Arguably one of the world's most famous cities, Los Angeles is also one of the largest. It covers an area of over 460 square miles, and the Greater Los Angeles metropolitan area is home to over 13 million people.
Made up of lots of individual cities and districts, the most famous being Hollywood, Beverly Hills, Santa Monica and Malibu. The Downtown district is historic with many older buildings, but has little to see. Anaheim, in the south east of the city, is where you'll find family attractions like Disneyland and Knotts Berry Farm, and in Long Beach you can visit the classic old ocean liner Queen Mary, which is now a hotel and visitor attraction.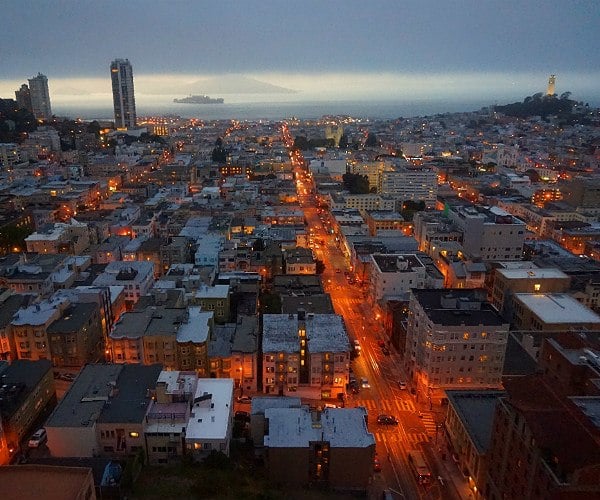 Northern California
Far removed from the well known image of California (cities, celebrities and theme parks), the northern part of the state is a quieter, rural region known for its vineyards, giant forests and national parks. You can find small town America here, get away from the crowds, and enjoy some of the world's best wines and scenery.
History of California
Like much of North America, the area we know as California was once settled by various Native American tribes. However, with the arrival of European explorers and settlers, the region was first colonized by the Spanish, before it was claimed by Mexico in 1821.
The Mexican-American War of 1846-48 led to California being ceded to the United States, and it was declared the 31st state in the Union on September 9th, 1850.
However, many of California's great cities had already been founded, including San Diego and Los Angeles. The Spanish names of many of its towns and cities is indicative of its time under Spanish and Mexican rule.
In 1848, before it became a state, the California Gold Rush took place. Following the discovery of gold deposits in Colma, around 300,000 descended upon the state seeking their fortune. The result was a massive growth in existing cities, and the establishment of many more. San Francisco blossomed from a village into a boom town, and soon railroads were reaching California from the rest of the country, plus the building of the iconic Route 66 from Chicago to Los Angeles.
Another key moment in California's history followed this growth in population. Early filmmakers were keen to take advantage of the sunny climate on offer and started moving their studios to Hollywood, near Los Angeles. The popularity of this industry has led to it becoming a hotbed of tourism, theme parks and luxury travel, with people keen to experience the lifestyle just for a moment.
Where to stay in California
There are great places to stay almost everywhere you go in California, from fun and exciting cities to remote forest and mountain retreats. There really is so much choice.
California's largest and most popular cities for visitors are San Diego, San Francisco and Los Angeles. Here you are close to the main attractions, monuments and theme parks that these places have to offer, plus all kinds of shopping, museums and galleries. Staying in these centres give you the most options for hotels, and makes it easy to see a lot of California's sights within a smaller area.
To enjoy all that the wine region has to offer, Napa Valley is 60 miles north of San Francisco and Oakland. It's easy to reach from these cities and their airports, but you can also stay there and take more time on your visit.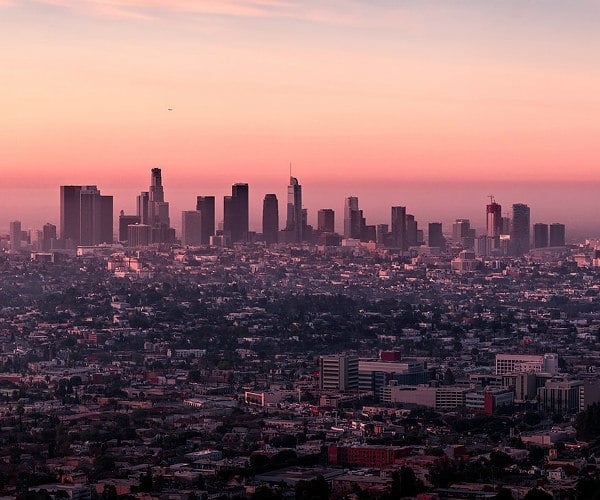 Similarly, visiting California's mountainous eastern areas like Yosemite National Park is possible in a day trip from San Francisco, but you'll enjoy it much more if you spend at least one night there in a mountain lodge or resort, giving you time to explore the trails, valleys and views.
Lake Tahoe straddles the California and Nevada border in the north east of the state. Popular with outdoors enthusiasts, it's also a ski region during the winter with many resorts in the region to enjoy.
If your visit to California takes in a road trip, like the rest of America there are many roadside motels, B&Bs and country resorts to break up your journey in or near the scenic towns on the way. A trip along Highway 1 passes towns like San Luis Obispo, Monterey, the Big Sur and Carmel which offer small-town charm, amazing beaches and California's beautiful sunshine.
Northern California is less on the tourist trail, but offers amazing forests, countryside and resorts in and around towns like Santa Rosa, Redding, Eureka and the state capital Sacramento.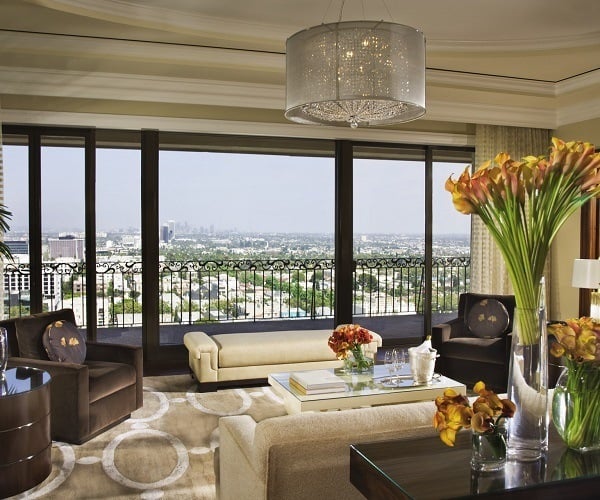 Accommodation in California
California has the perfect place to stay regardless of where your visit takes you. From major chains and boutique hotels by the sea, to self-catering lodges and camping grounds in the many national parks and lake areas, there's something for everyone.
Wherever you go, from small towns and highways to downtowns and airport hubs, you'll fine motels and travel hotels, either independent or part of the popular chains. These can be affordable and are usually comfortable and clean.
For something more individual, there are quaint bed and breakfasts all over the state. The best are in small towns, like those along the coast between Los Angeles and San Francisco, or in the Napa Valley wine region, where you can expect great service and home comforts. The California Association of Boutique & Breakfast Inns (CABBI) knows the best ones to book at.
If you're out in the wilderness, you could stay under the stars in a tent, or hire a motorhome (known as a RV in America) to explore and take your bed with you.
For the best luxury hotels, look no further than downtown San Francisco, San Diego or parts of Los Angeles like Beverly Hills, Hollywood or Santa Monica.
Then there are the resort hotels. These can be found all over California, including the mountain resorts and ski areas, the deserts, the wine regions, the coastal towns and on the edges of big cities. Most offer pools, spas, golf courses and elegant restaurants and can arrange extras to make your stay special. Some to try include the Pismo Lighthouse Suites, Fairmont Miramar Hotel, The Landing Resort & Spa, Rancho Valencia Resort & Spa and Kimpton the Rowan Palm Springs.
Places to visit in California
California is a place of great contrasts. Known to many for Los Angeles – the great sprawling city which is home to such famous places as Disneyland, Santa Monica, Long Beach, the film industry in Hollywood and the celebrity of Malibu and Beverly Hills. However, once all that this city has to offer has been explored, this state offers so much more beyond.
From the golden city of San Francisco to the Mexican influence in San Diego and the small towns and beaches along the coastal routes.
For the best beaches head to Coronado Beach in San Diego, Baker Beach in San Francisco, Venice Beach in Los Angeles, or the beaches at Carmel, Torrey Pines and Huntington.
For family attractions in California, the best theme parks are located in Los Angeles, both at Anaheim where Disneyland ad Disney California Adventure can be found, or around Hollywood where Universal Studios is located. Many other cities have family attractions, like the zoos in Los Angeles and San Diego, Monterey Bay Aquarium, Six Flags Magic Mountain in Valencia and Legoland in Carlsbad.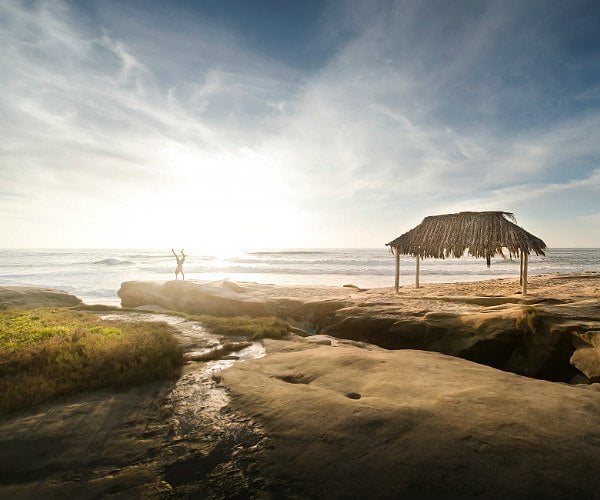 California has thousands of square miles of great outdoors to explore. The deserts of the old west are only a short distance from Los Angeles and at places like Joshua Tree National Park you can explore the geological formations and go hiking or camping among the trees and canyons.
Nearby is Calico Ghost Town – a reminder of the frontier times with many of its buildings from the 1800s preserved as a living museum.
One of the most popular places to explore the majestic outdoors is at Yosemite National Park in eastern California. Having inspired artists and outdoors enthusiasts for years this is one of America's most spectacular landscapes, full of hiking trails, waterfalls and wildlife.
In the north of the state there are the great trees of Redwood National Park, or Shasta Lake near Redding. At Lassen Volcanic National Park you can witness bubbling mud pools and lake views.
Many of California's smaller towns are less visited, but no less interesting. From San Francisco heading south along the coast – passing San Jose and Silicon Valley – drive along the wild surfing coves and beaches and towns like Monterey, Carmel, San Luis Obispo and Santa Barbara. Each offers great restaurants, quaint B&Bs, boutique shopping and fun attractions to visit.
Lake Tahoe in north eastern California is firmly established as one of America's greatest ski regions in winter (and a scenic, outdoors region in the summer). Its resorts at Squaw Valley, Sode Springs, Homewood Mountain Resort and Heavenly Mountain have great hotels, chalets, nightlife and, of course, all kinds of ski runs.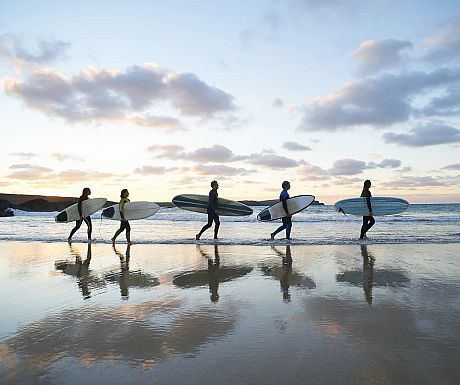 Things to do in California
Perhaps one of the most exciting and varied places to visit in the USA, if not the world, California is a true wonder of the travel world.
As a family resort, California is famous for its theme parks and entertainment, particularly around Los Angeles. You can visit the original Walt Disney Land, Universal Studios and Knott's Berry Farm, and of course any visit to Los Angeles is not complete without walking in the steps of the stars in Hollywood. The Hollywood Walk of Fame along Hollywood Blvd features the pavement stars of many celebrities, and also passes the famous Chinese Theatre and many other museums and attractions associated with the film industry.
Not far from here is the Hollywood Sign on the hills overlooking the town. You can hike to it from the Canyon Drive Trail, but there are also great views of this and Los Angeles itself from Griffith Park, which has a famous observatory and is the site of Los Angeles Zoo.
Santa Monica in western Los Angeles is the city's beach resort. Often people choose to stay here because of the fine hotels, great shopping and restaurants, and more relaxed way of life. The beach is wonderful, with a pier and amusement park, and heading south you will reach Venice Beach, popular with skaters and surfers.
San Diego is a smaller city two hours drive south of Los Angeles which is often bathed in sunshine. Fairly compact, the downtown Gaslamp Quarter is known for its lively nightlife, restaurants and shopping. Other well known San Diego attractions include its Zoo, Balboa Park, SeaWorld and the USS Midway Museum.
San Francisco is the other main city attraction of California. This beautiful city occupies a peninsula at the entrance to San Francisco Bay, which is a region surrounded by attractive cities and countryside. Most famous attractions are the Golden Gate Bridge at the entrance to the Bay, the former high security penitentiary of Alcatraz on and island in the Bay, Fisherman's Wharf where you can enjoy fine restaurants and views, plus the undulating hills on which the city is built – and what better way to get around than on one of its traditional cable cars?
Inland California has many attractions, from the ski resorts around Lake Tahoe, to the majestic splendour of Yosemite National Park and its central valley full of walks, climbs or simply amazing views.
But the natural beauty is not just about Yosemite. California is home to over 300 National and state parks which can be explored. Others include the Joshua Tree National Park, Death Valley National Park and the Redwood National Park.
Wine fans may choose to visit America's top producing region around Napa Valley. There are all kinds of tasting experiences, enchanting drives to explore the wineries and small towns, like the Silverado Trail.
Opportunities for outdoor pursuits are everywhere in California. Golf courses can be found all over the state. Some of the best include Pebble Beach, Cypress Point and Monterey Peninsula. Then there's the surfing at beaches all along the coast, and inland there are hiking trails and watersports on the many lakes and rivers, particularly in the national parks.
Food in California
Food in California is a sophisticated and diverse affair. Like the rest of America, food is an important part of life, and all of the classics found elsewhere are here in abundance. But health-conscious Californians are keen on healthy eating, and the influence of the sea and the proximity of Mexico give California's cuisine an abundance of flavours and styles to enjoy.
California Cuisine has an emphasis on local produce, organic foods and interesting flavours, and it first emerged in Berkley near San Francisco in the 1970s. Its popularity was such that it spread quickly across the state, with dishes like Cobb Salad, Californian Pizza and sourdough bread becoming staples.
The best places to enjoy Californian cuisine are Chez Panisse in Berkley, or one of the Wolfgang Puck restaurants across the state.
Great seafood also comes from California. Coastal towns produce succulent Dungeness Crab, and the influence of Asian residents has led sushi to become commonplace, with the California Roll an indigenous upside-down sushi fusion, combining fish, rice, avocado and cucumber. Try it at the authentic California Roll Factory in Santa Monica. Or for the best seafood in San Francisco try Farallon on Union Square.
The influence of Mexico and California's Spanish ancestry has led to a strong influence of Mexican food. San Diego in particular is famous for this cuisine and offers some of the best eateries, like Las Cuatro Milpas, or La Playa Taco Shop where you can try the California burrito, or fish tacos which are so popular among Californians.
California is often claimed to be the place where other famous foods were invented. From the cheeseburger to ranch dressing, French dip and even the humble Chinese fortune cookie.
Wine is naturally important to California. The wineries of Napa Valley produce some of the world's best wines which are enjoyed in restaurants and bars throughout the state.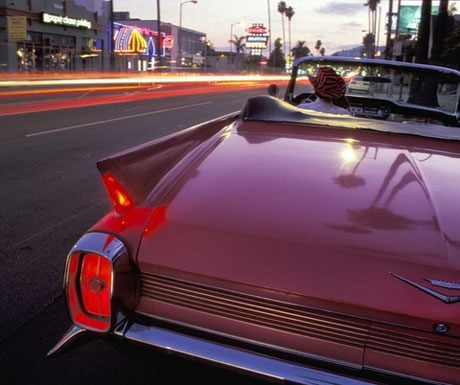 Getting around California
California is blessed with a well established transport network. It's main airport hubs are at Los Angeles International and San Francisco International, and there are other large airports at San Diego, San Jose and Ontario.
Inter-state air travel is common, with the route between Los Angeles and San Francisco very busy. Even many smaller airports have good regional connections, making it an easy and affordable way to get around.
Rail travel in California is fairly limited. Long-distance routes still connect the main cities with the rest of the country, but these are slow and expensive. Regional trains are almost non-existent, however San Francisco's BART metro system is useful, and the Los Angeles Metro has become better connected over the past decade.
California is, unsurprisingly, very well connected by road. Interstate 5 is the main north-south artery, but many visitors take the slow way along Highway 1 as it meanders along the coast through sleepy beach towns. Roads inland are more sparse, where there are deserts and mountains to deal with, and in the winter the passes near Yosemite can be closed by the weather.
Taxis (including Uber), local buses and private shuttles are commonplace in all main cities, and private cars can easily be arranged. Hiring a car is also an easy option, giving you better flexibility over your travel.
When to visit California
California has something for everyone throughout the year. Its climate is mostly warm and sunny, with very dry summers and often wet winters. The temperatures along the coast, and in its main cities and tourist destinations, tends to stick in the 20°C to 27 °C range throughout the year.
Places like San Francisco often experience sea fog in the summer which can engulf the city for long periods, but in most cases it will burn off by the afternoon.
Inland the temperatures can be cooler, and in the winter the mountains and Yosemite National Park will often be snow-bound and below freezing. Mountain ski resorts are open at this time, with the snow usually lasting from November until April at the latest.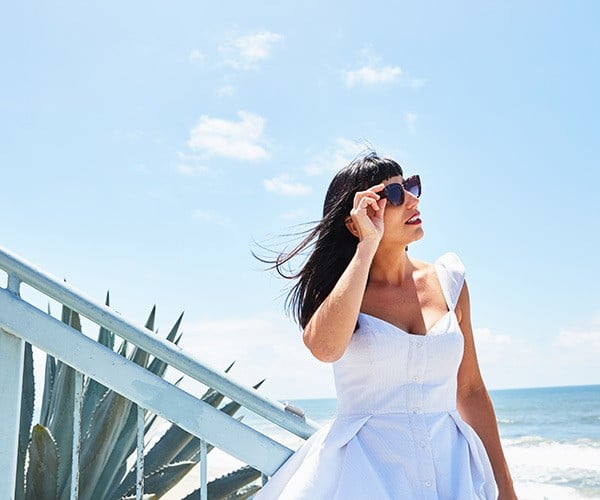 The high season for tourism in California is June to August, and you should expect attractions to be busy, hotels overbooked and prices to be higher. If you can visit at other times, like Spring or September, you'll find the temperatures pleasant, the attractions and hotels less crowded and the landscapes lush with flowers and greenery. Even the deserts bloom in Spring, and the Autumn foliage is a treat of colour.
Events and conferences throughout the year often bring extra visitors to Los Angeles and San Francisco in particular, so check ahead when booking your trip.
Events in California
Here is a comprehensive list of public holidays and festivals in California.
January
Napa Valley Restaurant Week
San Diego Travel & Adventure Show
South Coast Botanic Garden GLOW, Palos Verdes
February
Firefall in Yosemite Valley
Golden Globe Awards, Beverly Hills
March
Dana Point Festival of Whales, Southern California
LA Marathon
Napa Valley Marathon
April
Cherry Blossom Festival, Japantown, San Francisco
Academy Awards (Oscars), Los Angeles

May
Planes of Fame Air Show, Chino
June
San Diego County Fair (into July)
San Francisco Jazz Festival
LA Film Festival
LA Pride Festival, West Hollywood
Pride Parade, San Francisco
July
US Open of Surfing, Huntington Beach
Festival Napa Valley
August
LA County Fair, Los Angeles
Music in the Vineyards, Napa Valley (into September)
Outside Lands Festival, San Francisco
Music in the Vineyards, Napa Valley
September
San Diego Festival of Beer
Tall Ships Festival, Dana Point
Tase of Newport food festival
Abbot Kinney Festival, Los Angeles
Oktoberfest by the Bay, San Francisco

October
31st – Hollywood Halloween Carnival
November
Thanksgiving Day, Nationwide
Los Angeles Auto Show
Napa Valley Film Festival

December
Hollywood Christmas Parade
San Diego Auto Show
31st – New Year's Fireworks Over the Bay, San Francisco
31st – Chinese New Year's Parade, San Francisco
Luxury travel tips
California offers the ultimate luxury experience. In a region where celebrities choose to live and visitors flock from all over the world, you can expect the best among its hotels, restaurants, spas, shopping and services. But the best part is, you don't need to be a celebrity to enjoy all it has to offer.
In each part of California there are luxury experiences to try. In the Napa Valley you can take luxury wine tasting tours, stay at a resort like the Auberge du Soleil, or even take a sunset helicopter tour over the fields of vines.
All over Southern California there are luxury oceanfront hotels, golf resorts and spas. Shopping in exclusive boutiques, followed by dinner at one of the many Michelin-starred restaurants where you might just find yourself sat near a movie star or musician.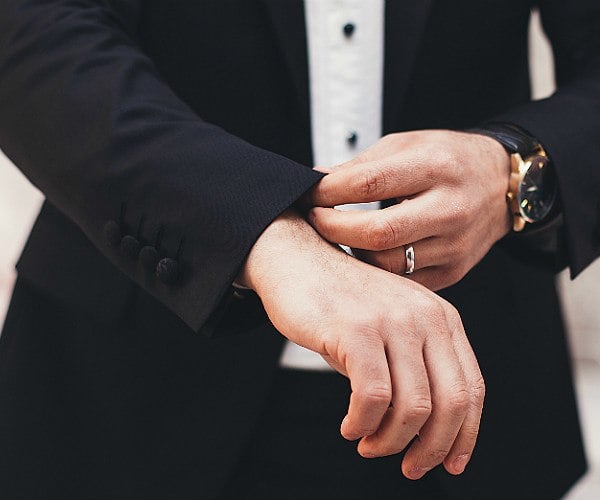 For the best luxury experience in Los Angeles, why not try a suite at the Four Seasons with views over downtown, go shopping along Rodeo Drive, and enjoy dinner at Wolfgang Puck. During the day you could charter a yacht from Marina del Ray or race a world class sports car at Exotics Racing School.
In San Francisco shopping for fashion is the thing to do, followed by dinner at exquisite Acquerello and drinks at the Cityscape Bar & Lounge with its panoramic vistas. If your legs are up to it, hire a cycle and cross the Golden Gate Bridge, or at the very least hire a limo to take you across and enjoy lunch in the small harbour town of Sausalito, then take a ferry back across the Bay to Fisherman's Wharf and ride the cable car back to your hotel.
Heading inland, the Californian deserts have many oases of calm and luxury to relax in. Most will pamper their guests in their spas, pools, golf courses and fine dining restaurants. Some are styled on cowboy ranches, some like millionaire's retreats and some like gardens of colour among the sand. The Ritz-Carlton Rancho Mirage has it all, with spectacular mountain views to match.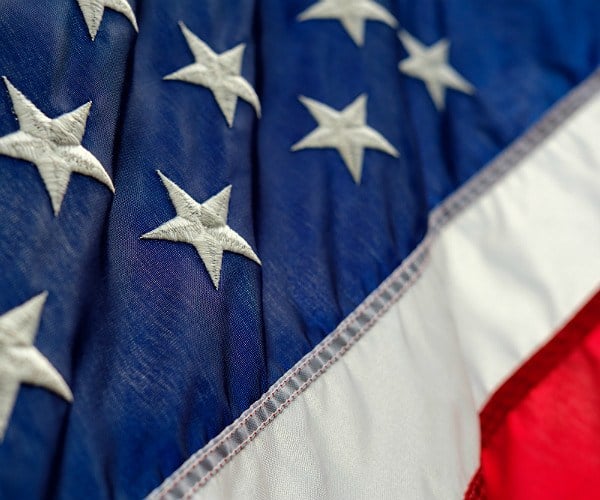 Language and culture
California, like the rest of the United States, is an English speaking state, and the language is spoken everywhere. Being such a multi-cultural region, however, you'll see and hear residents and languages from across the world. The most common are Mexicans and Asians, who bring an interesting mix to the culture and the cuisine.
The natural draw of California to people from across the United States and internationally has created a culture of likeminded people who come for the laid back lifestyle, the opportunities and the climate. If New York seems hectic and busy, California will surprise you for its more relaxed way of life.
Useful phrases
Sidewalk – Pavement
Candy – Sweets
Cell Phone – Mobile Phone
Chips – Crisps
Cookie – Biscuit
Closet – Wardrobe
Diaper – Nappy
Drugstore – Chemist/Pharmacy
Expressway/Highway – Motorway
French Fries – Chips
Gas – Petrol
Liquor Store – Off Licence
Mailbox – Post Box
Parking Lot – Car Park
Pants – Trousers
Sneakers – Trainers
Takeout – Take Away
Trunk – Boot (of car)
Vacation – Holiday
Zip Code – Post Code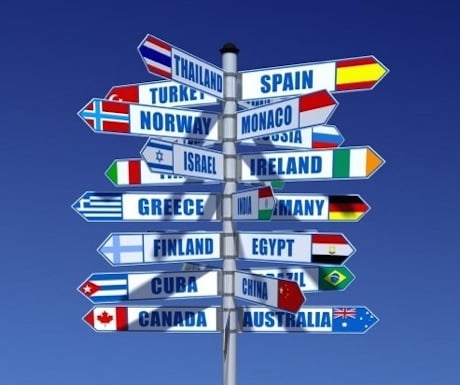 Weather in California
Visiting California soon? See below for the latest weather forecast for California.
CALIFORNIA WEATHER
Useful information
Currency
California's currency is the US Dollar. See www.xe.com for current exchange rates with the British Pound and the American Dollar.
Power
The California operates on 110V system and has two-pin plug sockets accepting type A or B plugs. Appliances with a voltage of 220-240V can be used here with the correct adapter. UK appliances would need a standard US two-pin to three-pin adapter.
Telecommunications
Verizon, AT&T and T-Mobile are the main mobile proviers in California, with good coverage everywhere apart from some of the remoter regions and national parks. You should easily be able to roam with your mobile in the US if your network provider allows this. If you wish to use a US SIM card, you will need to have your phone unlocked and buy a card from an AT&T or T-Mobile store. The price of this is roughly $40 plus tax.
Timezone
UTC – 8 Pacific Standard Time
UTC – 7 Pacific Standard Summer Time
Tipping
Tipping etiquette in California, as in much of the USA, recommends that you leave something for the server in all sit-down restaurants and cafes, in bars, and in places where you are helped in any way (such as in by hotel concierge, taxi driver, private tours, hairdressers). Most service staff receive the lowest wages and rely on tips to earn a decent living. You should tip 15-20% for good service in a restaurant, and slightly less for bad service. It is normal to tip a barkeep $1-2 each time they serve you.
WiFi
Free Wifi can be found in most restaurants, cafes, museums, parks and on city buses. California has thousands of locations with free WiFi including parks, museums, libraries and the beach.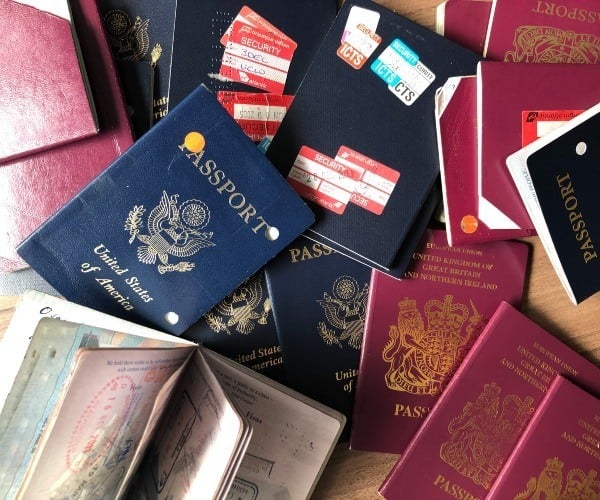 Want to contribute to our travel guides? Please contact us for details…