By
Paul Johnson
on Jun 03, 2019 in
Attractions
,
Bars
,
California
,
Featured
,
Food and Drink
,
Going Out
,
Leisure Travel
,
North America
,
Regions
,
Restaurants
,
Speciality Travel
,
Travel Miscellany
,
USA
Rubbing elbows with local residents can offer visitors a unique look at a destination, but knowing where to go can be tricky, especially when locals want to keep their favourite hangouts a secret. Amidst San Diego's vast and varied landscape – ranging from a bustling city centre and colourful neighbourhoods to 70 miles of sparkling coastline – are special spots and neighbourhood gems (some hidden in plain sight) just waiting to be discovered.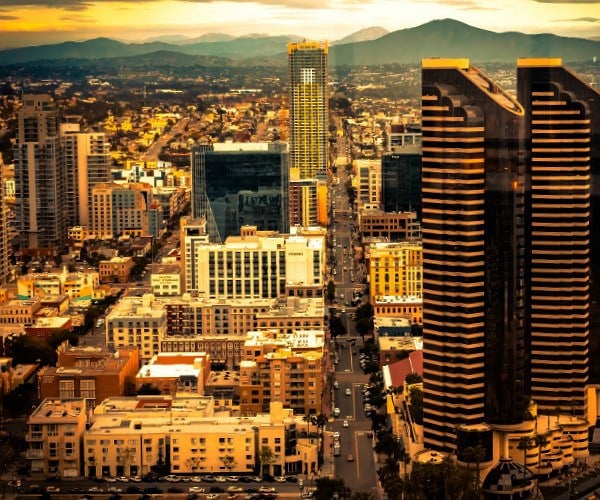 From foodie favourites and dive bars to artsy adventures, natural wonders and more, the following is an inside scoop on 16 cool things to do and places to go in San Diego, "California's beach city".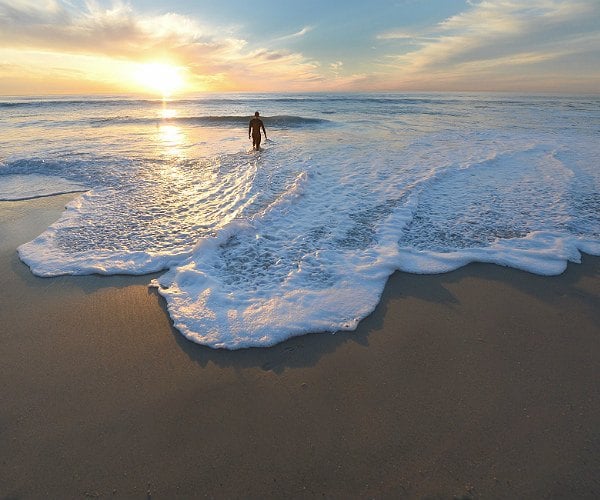 Food finds
For dining with a view, look no further than two tried-and-true local favourites. The unassuming and affordable Toby's 19th Hole Café, nestled atop a hill in the middle of the Balboa Park Golf Course, features incredible views of downtown San Diego, Point Loma and the Pacific Ocean. Since the 1960s, San Diegans have dined and gathered on the romantic 12th floor rooftop of Bertrand at Mr. A's for views of downtown and San Diego Bay as magnificent as the menu of modern American cuisine. Locals know the best time to visit is during happy hour for affordable drinks with spectacular sunsets.
Visitors can sample local cuisine on a budget by heading to where the locals dine. San Diego diners in the know head to the lively El Zarape Mexican eatery, a neighbourhood favourite with two locations in uptown's University Heights and Normal Heights, for delicious 99-cent fish tacos – a signature local food staple served day or night.
Phil's BBQ restaurant, with locations in Point Loma, Rancho Bernardo, Santee and San Marcos, is home of the best barbecue in San Diego. Local cravings for Phil's mesquite grilled baby back and beef ribs are so strong, folks are willing to wait awhile (upwards of 45 minutes) in line. Insider tip: order ahead by phone for access to a considerably shorter line for order pick-ups.
Touted as the "Best Donuts in the World," the Donut Bar downtown attracts a line down the block most mornings for its sweet innovative creations. But for a gourmet donut fix sans the wait, check out Nomad Donuts in North Park, known for its savoury vegan donuts, or StreetCar Merchants of Chicken, Doughnuts and Coffee in North Park and La Jolla to enjoy specialty donuts like Salted Nutella Stuffed and Powdered Sugar Peach.
Free beer and dive bars
Visitors to San Diego, America's Craft Beer Capital, can go behind the scenes and sample tasty craft brews during free tours at Ballast Point Brewing & Spirits and some Karl Strauss Brewery locations.
For karaoke fun second to none any night of the week, head to the popular old-school watering hole The Lamplighter in Mission Hills. Visitors can mix and mingle with locals while joining in rousing renditions of pop and rock songs. Those in need of a little liquid courage to take to the stage and belt out a tune can enjoy stiff, inexpensive drinks served by friendly bartenders.
Serving the funky beach town of Ocean Beach since 1941, visitors can step back in time at the landmark Pacific Shores, a laidback locals' dive bar featuring an authentic retro vibe, cheap beers and well drinks and a playful marine theme that goes swimmingly with the friendly clientele. It's especially popular on weekends – prime time for people watching!
Artistic adventures
DJs spin, exotic beverages flow, artworks dazzle and museum visitors glow at the San Diego Museum of Art's popular sundown series, Culture & Cocktails. Experience art in a whole new way in the heart of Balboa Park. The event, occurring every three to four months, uses current exhibitions as the inspiration for one of San Diego's most loved party nights. Presale e-tickets are $5 for members, $25 for nonmembers.
Stroll the streets of North Park, where hipsters, art and live music converge during the free Ray at Night, the longest running monthly art walk in San Diego. Experience great local food, live bands, numerous art gallery exhibitions and handcrafted artisan works. The event is held 6-10 p.m. on the second Saturday of the month along Ray Street and the surrounding area.
Natural beauty and recreation
Tucked along the Pacific coast of Point Loma, Sunset Cliffs is a natural wonder of intricately carved coastal bluffs, arches and sea caves that San Diegans tend to keep for themselves as a scenic sanctuary. Take in panoramic ocean views from the cliffs, including pods of California gray whales, which can be seen making their annual migration from the Bering Sea to Baja California and back.
In San Diego's North County, enjoy one of San Diego's largest coastal wetlands at the San Elijo Lagoon Ecological Reserve. An ADA-accessible Nature Center Loop takes visitors on close-up views of the salt marsh habitat and its birds, plants, fish and animals. The Nature Center offers free guided nature walks every Saturday (except 2nd Saturdays) and Family Fun Days on the first Sunday of each month.
Visitors can find their zen and become one with San Diego's great outdoors during free oceanfront yoga at the end of Law Street in Pacific Beach. Every Saturday morning from 10-11:30 a.m., this challenging all levels class attracts dozens of locals, leaving participants feeling invigorated and ready to take on the day and explore all that San Diego has to offer.