Home > Travel Guides > South Africa > Western Cape > Cape Town Travel Guide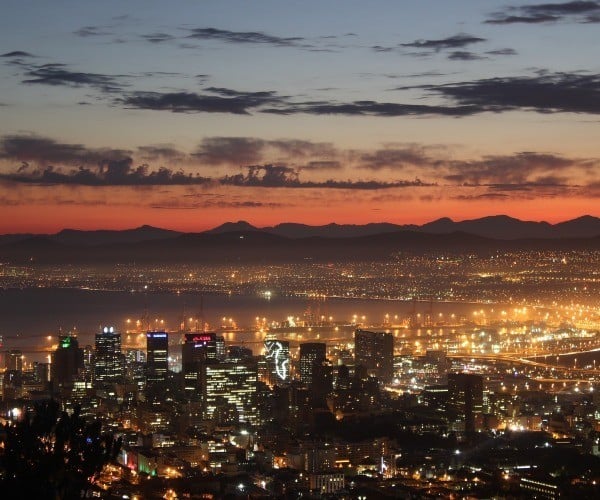 LUXURY TRAVEL
Cape Town Travel Guide
Cape Town is without a doubt the crown jewel on the African continent. From its location at the foot of Table mountain to the beautiful beaches which are surrounding this wonderful city, there's always something around the corner that will blow you away. Besides being a cultural melting pot it is also a culinary oasis at the southern tip of the African continent. The fact that it has been rated the "best city in the world" for many years just proves it's absolutely worth exploring.
Introduction to Cape Town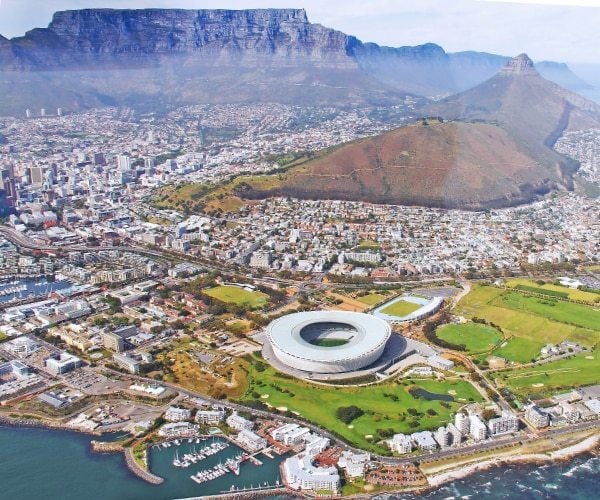 While South Africa is one of the most developed nations on the African continent, Cape Town is one of the most visited tourist destinations and it has everything you could wish for and then some.
It is mostly known for the impressive Tabel Mountain surrounding the city centre, but there are so many other things to see, experience and more importantly enjoy in and around this area.
With new direct flights opening up in recent times, it has never been more easy to reach the Mother City (Cape Town's nickname).
It is also riddled with history as this is the place where traders going from Europe to India and the Far East would stop and take provisions. It equally meant that it became hot property for many countries back in those days, resulting in Cape Town changing hands a few times but keeping part of the history alive. And even today these historical landmarks tell a story of how this unique city became such an incredible place to visit.
City Bowl
This is the part you'll see on the postcards, the part that is surrounded by the massive Table Mountain and where several neighbourhoods have their own vibe.
Best known is the Victoria & Alfred Waterfront. This urban oasis surrounding one of the oldest harbours in the country was developed for mixed-use, with both residential complexes as well as commercial buildings. Shops, restaurants, hotels, office buildings,….it's all mingled into this one area, but that's also one of the reasons why it is so popular. It attracts over 20 million people every year, making it one of most-visited places on the continent.
Of course there's much more to see and experience in central Cape Town. Kloof Street is the perfect example as it's one of the most trendy streets where you'll find cool shops, vibrant restaurants and bars,…. If you want to feel alive in Cape Town, this is the place you need to be.
We can't talk about a world class destination like Cape Town without mentioning Camps Bay and Clifton. These two beaches are situated on the west of the city bowl and are without a doubt some of the most gorgeous beaches you'll see at a stone's throw away from a metropolis like Cape Town. Both of them are favourites among the locals and tourists, and as a result the housing market in around these areas is just insane.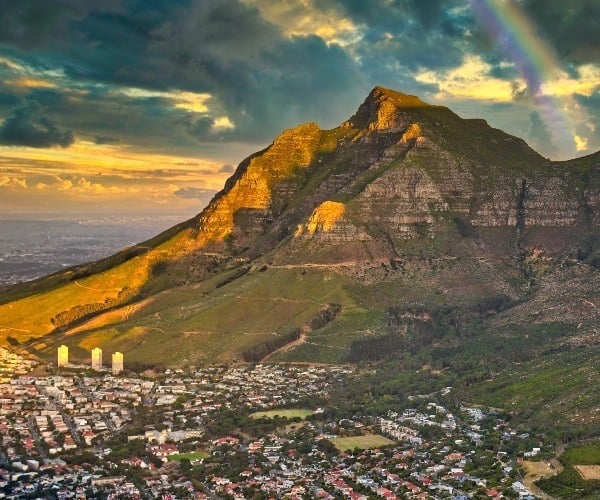 However, living here will surely save you time cause finding a place to park your car here is almost as impossible as finding a toddler that doesn't want to enter a candy store. If you prefer a more relaxed atmosphere at the beach then you just need to head into the other direction (north) and go to Bloubergstrand where there's endless space and the amazing view of Table Mountain overlooking the city is just an added bonus.
Constantia
While the City Bowl is the trendy and vibrant area of the city, Constantia is the total opposite with lush green gardens, old vineyards and the world renowned Kirstenbosch National Botanical Gardens. It's here that the Dutch settlers planted the first grapes over 350 years ago. Today, Groot Constantia is still regarded as the oldest wine estate and as such it is also a very popular tourist destination. But not to worry, there are plenty of vineyards in Constantia which are worth a visit and not all of them are as busy, making them actually more enjoyable to experience.
As Constantia is located on the eastern flanks of the Table Mountain, it is the ideal location for nature to thrive and the Kirstenbosch National Botanical Gardens are the perfect example of that. From the 6 major habitats found in South Africa, Kirstenbosch Gardens holds 5! It's hard to imagine yet once you walk through these amazing gardens you'll soon realise the work and care that is continually put into it.
Wine estates
Many may think that the famous South African wines are concentrated in specific areas like Constantia, Stellenbosch, Paarl,….and so on. However, while these are indeed some of the most famous areas to find vineyards and wine producers, there are many more regions in and around Cape Town and the Western Cape where you'll find these craftsmen-and women who will turn juicy grapes into a wonderful wine.
We already mentioned Constantia as it is one of the most famous, yet Somerset-West (which is ironically situated on the far east side of the city) is another splendid area where some of the most well known wine estates have been situated for centuries. To the north, in between Milnerton and Durbanville, you'll also find some wonderful wineries, often having the added bonus of giving you the chance to enjoy some of the wines while overlooking large parts of the city and Table Mountain.
Peninsula
One of the places many want to visit is the Cape Peninsula, because it not only holds the the famous Cape of Good Hope, but also has a beautiful scenic road that makes the whole loop of the peninsula and thus provides the perfect means for lots of tourists to see everything it has to offer.
More importantly, most of the peninsula is part of the Table Mountain National Park, making it a safe-haven for lots of wildlife but equally for a lot of fynbos and rare plant species. Some of the wildlife you'll see over here are ostriches, zebras and baboons. Be careful with the latter as they can be very aggressive and will try to steal anything that interests them, irrelevant if it is food or something shiny.
While the west side of the peninsula gives you amazing views over the Atlantic Ocean and equally let's you drive some of the most scenic roads in the world, aka Chapmans Peak drive, the eastern side will give you a totally different experience. Here you'll drive through quaint fishermen villages like Simon's Town and Kalk Bay, each having their own particular atmosphere.
In Simon's Town you'll also find another famous tourist attraction, being Boulders Beach where you'll be able to visit the penguin colony that lives here. These cute little animals have taken over this small beach and turned it into their nesting grounds. It's easy to visit and the penguins go about their daily life as if nobody is watching them. Truly a wonderful experience.
History of Cape Town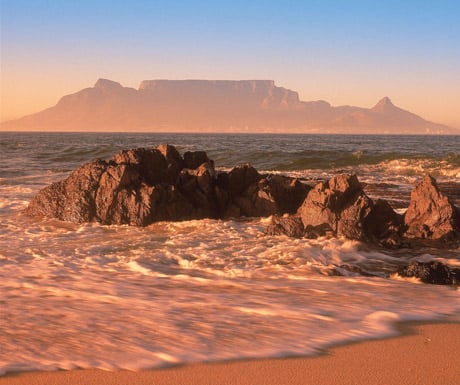 While there is no written history before the arrival of the European explorers, there has been evidence found of human occupation dating back 12.000 to 15.000 years ago. The evidence was found in a cave near Fish Hoek.
Fast forward to 1488, the year when a Portuguese explorer became the first European to set foot on South African soil. He was looking for the most favourable route to the East Indies and as a result passed the famous cape which his king suitably named Cape of Good Hope as this route would make the spice trade very lucrative for them.
Now that the route to the East is open, the British and the Dutch merchants also start to circumnavigate the Cape, and by doing so increasing their trading power and wealth. It also increases the fight to control the Cape, as it is an important refreshment station for the merchants going or coming from the East. The Dutch and British have This continues until Jan van Riebeeck and other fellow members of the Dutch East India Company arrives in 1652 to establish Fort de Goede Hoop (now known as Castle of Good Hope) as a safe way-station
He and his successors will have a big influence on the future of the Cape while also introducing new plants which will change the natural environment of the area completely. Among these were grapes (for which I like to thank him), cereals, potatoes, citrus and apples.
Things went well for quite some time and the area started to flourish until the British captured Cape Town in 1795, only to be returned to the Dutch by a treaty in 1803. But only 3 years later in 1806 the British captured the city once again made Cape Town the capital of the newly formed Cape Colony. They expanded the colony throughout the 19th century and simultaneously it gained more independence from the UK.
With the goldrush happening in current day Johannesburg around 1886, there was a massive influx of immigrants and by the turn of the century there were around 170.000 people living in Cape Town. In 1910, Britain unified the Cape Colony with the two defeated Boer Republics and Natal (also a British colony)and made Cape Town the legislative capital of the Union, and later the Republic of South Africa as a know it today.
In recent times and due to the troubling political climate, there has been a growing call to become independent (together with the rest of the Western Cape) once again.
Where to stay in Cape Town
It can be a mission to find the accommodation that perfectly suits your travel style and/or budget, but in Cape Town you'll be pleasantly surprised to find such a wide array of different locations, types of accommodation, price ranges and so on.
The first place you want to look at for a stay is the Victoria and Alfred Waterfront. As this is the beating heart for the tourists in central Cape Town, you'll find a wide range of options, going from super luxurious hotels all the way to airbnb properties, small scale guesthouses and even backpackers.
Rather stay near the city but still have a beach view from your room, then head over to Bloubergstrand, Gordon's Bay, Clifton, Strand and so on. There are literally too many in the neighbourhood of central Cape Town to mention them all, but the fact there's such a wide choice also means there's literally an option for everyone.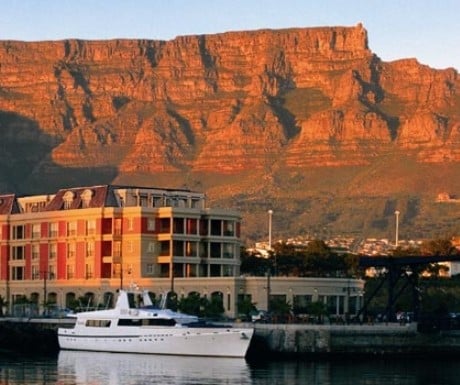 Often overlooked yet certainly worth considering is staying in the city bowl itself. There's plenty to do, you're close to all the landmarks, tourist attractions and shops, and most of all you'll experience the city more like a local.
Those looking for tranquility should look into staying in areas like Constantia, Hout Bay, Somerset West and St-James. All these neighbourhoods are perfectly connected with the city centre yet are situated in green or more relaxed locations.
In my personal opinion and experience it is good to move around a bit and stay in multiple places as it will allow you to get different views on and of Cape Town and its surrounding neighbourhoods.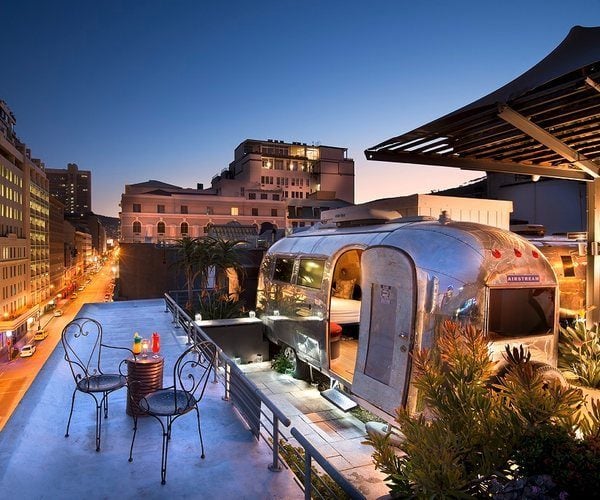 Accommodation in Cape Town
Whether you prefer very basic, or rather want to go all out with the ultra-luxurious accommodation, one thing will always be a constant and that's the smile you receive from the people who welcome you. It's that African warmth that is all around and gets under your skin quicker than you would imagine.
Guesthouses are everywhere and often these are a great option due to their price but also because of their personal character. Don't be surprised if the owner invites you to have a drink together and possibly a traditional braai. It gives a more homely feeling instead of the static experiences which you sometimes get in larger properties.
Airbnb stays are also very popular in Cape Town and you can find anything from a single room to some of the most amazing villas with stunning views. It's been a trend that gained popularity over the last 10 years and there are some real gems to be found, often at very attractive rates.
Most will opt to stay in a hotel though, and there is a healthy variety going from basic to boutique and all the way to the over-the-top luxurious. In recent times global hotel chains have landed or increased their footprint in the city, often offering both a budget friendly option and a more luxurious one. Marriott, Radisson, IHG, Hilton,… they are all here. Budget-friendly hotels like the Holiday Inn Express, Doubletree and Protea (a local brand that has been taken over by Marriott) all offer some decent accommodation.
Boutique hotels can be real hidden gems in and around the city. One of the best examples is the Grand Daddy hotel, located in one of the most vibrant streets in the city. Not only does it have the regular rooms and suites, it also has 7 Airstream trailers on the rooftop terrace which provide some of the most unique accommodation to be found in the city.
Rather go all out and live life to the fullest, then there's no way to ignore The Silo, Belmond Mount Nelson, One & Only or Ellerman House just to name a few. Limo service, butlers, insane spas, multiple gastronomic restaurants,…they cover it all. Ellerman House and Belmond Mount Nelson have been around for decades and thanks to their continued efforts they remain some of the crown jewels in the Cape Town. One & Only is a boutique brand that has a very loyal clientele and they will not be disappointed when they visit this property. The youngest baby in this bunch is the Silo, a stunning architectural marvel that towers above the V&A Waterfront. A former grain silo (hence the name) has been converted into the Zeitz Museum of Contemporary Art Africa, one of the best museums in South Africa. The Silo hotel literally sits on top of the museum and has an all glass window exterior with an amazing rooftop bar, pool and relax area. Truly a masterpiece on so many levels.
Places to visit in Cape Town
There is so much to see and do in the Mother City that it's hard to list them all, yet I'll highlight some of the main places you really need to explore.
Start in central Cape Town with the Castle of Good Hope. This is after all one of the remainders of the early days when the city was still relatively small. The castle also gives you an idea of how much humans have pushed back the sea as the castle used to reach it, yet now you'll find the docks about half a mile away.
From here you can easily walk past the city hall towards the impressive St-George's cathedral and the Parliament buildings. Greenmarket square is located here too which gives you a great place to do some shopping.
An area often overlooked by tourists (on the contrary to locals) is Woodstock where you'll find cool little art shops, cafes and so on. The Old Biscuit Mill is the perfect example and consists of a community where design shops go hand in hand with some of the best food you'll find in Cape Town.
There are of course the old time favourites which should be on everyone's agenda like Table Mountain and the Victoria & Alfred Waterfront. Both are a must and absolutely worth to take the time for.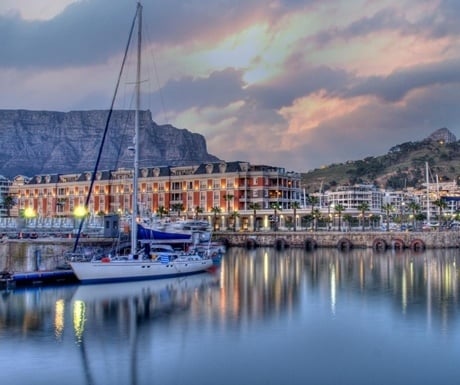 Another must-visit is Robben Island. This small little piece of land, surrounded by freezing waters from the Atlantic is located just a few kilometers from central Cape Town, and has a rich history thanks to the prison that was built upon it. The most famous prisoner was of course Nelson Mandela and you can still visit his cel.
The beaches in and around Cape Town are absolutely stunning and if you like a trendy vibe to go along with it I suggest going to either Camps Bay or Clifton. Rather look for more space, amazing views and great waves to surf and kite, then you must go north of the city towards Bloubergstrand and Milnerton.
Wine estates are the perfect places to escape the bustle of the city for a day (or longer). As mentioned, Constantia is the birthplace of the South African wine and has the oldest wine houses, yet there are many other areas in Cape Town that have several renowned wine estates like Durbanville and Somerset West. Of course, there are many more areas where they grow wine, Stellenbosch and Paarl being two of the best known and only located 40 minutes out of the city centre of Cape Town. But focussing on the ones that are situated in the Cape Town area you can't go wrong with Vergelegen, Waterkloof, Groot Constantia, Steenberg, De Grendel, Klein Constantia, Constantia Glen and Buitenverwachting just to name a few.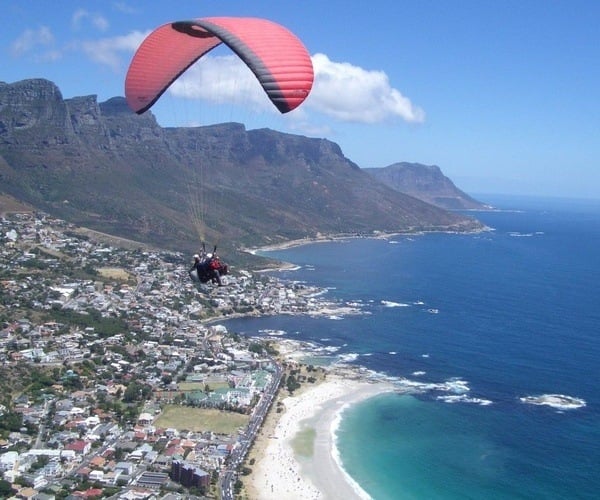 Things to do in Cape Town
When you want to have a bird eye view of the city, you really need to go up Table Mountain. Towering more than 1.000 meters above sea level, it gives you an amazing view all around the city. However, the weather can be unpredictable, hence why I suggest you check the weather first before heading to the cable way. The Table Mountain website has all the latest info and even tells you how long the wait is if there's a queue.
A little bit lower yet with equally impressive scenery all around, is the rooftop bar at The Silo. It's the perfect place to plan your time in and around the city while sipping some amazing wine or cocktails.
It's also a great starting point to explore the Victoria & Alfred Waterfront. This tourist hotspot always has a great atmosphere and all the bars and restaurants are continuously buzzing. Amazing with good weather, equally entertaining when the rain comes in as there's a massive shopping mall, a food hall and the famous Two Oceans Aquarium is also located here.
And we might have spoken about some of the famous beaches around the city, but you can also find some cool patches of white sand, palmtrees and loungers in and around the V&A. Cabo Beach Club and Grand African Café and Beach are the perfect examples and the place to see and be seen.
Cape Town is a place where action is never too far away. As a result, a lot of thrill seekers enjoy many adventures in and around the city. One of the most popular is paragliding from Signal Hill as it allows you to fly over the famous beaches and have some of the best views over the west side of Table Mountain. Helicopter tours are equally in demand and there are several options to choose from. You can take the scenic flights in and around Cape Town or even all the way to the Cape of Good Hope. If this sounds a bit too boring you can opt to fly one of the famous Huey helicopters (made famous during the Vietnam war) where they take the doors off in order for you to truly feel the power of the machine. They even organise simulated combat flights which will truly give you that adrenaline hit.
The typical hop on-hop off busses are also a great way to explore the city and its surrounding areas in a short period of time. They even offer canal and harbour cruises as part of the tours, giving you a unique experience to discover the Mother City both on land and water. Of course, there are several companies that offer boat cruises without having to take these busses. Sunset cruises, pirate cruises, sailing trips, speedboat rides,….the options are endless.
Wine tasting should always be on your itinerary when visiting this part of the globe. many of the worlds best wines come from this area. Almost all people that didn't know anything about South African wines leave with a list of distributors in their home country as they want to order more as soon as possible. While most just go for a tasting of the wines, there's really a lot mor to see and do in many of these estates. Food pairings, bike tours through the vineyards, luxury accommodation on the estate, luxurious spas to enjoy,….the list is endless and everything but boring.
Looking for a spot where you can mingle with the locals while experiencing something unique? Go to Signal Hill around 5pm and take a nice bottle of wine and some nibbles with you. Before you know it you'll be sitting among locals while watching the sun does its magic.
Food in Cape Town
Many will be surprised but South Africa has a very lively food scene where new trends, restaurants and bars pop up every time you blink your eyes, and Cape Town truly sets the tone.
In Cape Town you'll find an amazing array of cuisines, restaurants, delis, bars,….you name it, it's all here. It also has the highest concentration of top restaurants in the country, and there's been consistently some of them in the top 100 in the world.
A lot has to do with the abundance of produce that can be found in and around the Western Cape, allowing the chefs to create masterpieces on another level.
Of course, local traditions remain intact and when you have a braai (that's how they call the barbecue in South Africa) in Cape Town you'll see some amazing fish, mussels and other treasures of the sea on there, next to the more traditional meats. Or whatever you can call "traditional" in South Africa cause they have some amazing game which is superb on the braai.
One of the typical go-to dishes in Cape Town is Bobotie, a hearty and comforting dish which consists of curried minced meat often mixed with fruits and spices, topped with a milk and egg mixture.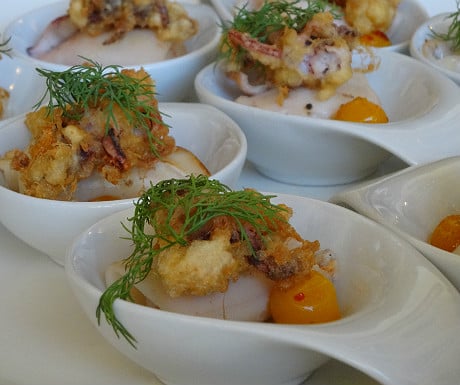 Fish and chips is another popular dish and is one of the many influences of the British. The abundance of freshly caught fish is ideal to make this dish really stand out. Mostly hake, snoek and yellowtail are used and they all have the perfect texture to go along with the crunchy fried batter.
A Gatsby is another quintessential thing you need to try when visiting Cape Town. It consists of a loaf of bread with lots of French fries topped with either meat, fish or calamari. Egg, salad and a bunch of sauces of your choice finish it off to make a massive sandwich that will fill you up for a few hours.
If you still have some space for dessert then you'll have to try the malva pudding. It's a sweet and sticky pudding made with apricot jam and heavy cream (South Africans rarely count calories) and once it's out of the oven it's often served with ice cream and/or custard.
You don't have to worry about cooking though, as there is a plethora of restaurants available in and around the city. Some of the best known are Fyn restaurant, La Colombe, The Pot Luck Club, Signal, Chefs Warehouse Beau Constantia, Willoughby's & Co, The Bungalow,…
Vegetarian and vegans don't have to worry though as there is a large variety of options on every menu thanks to the large numbers of likeminded people in and around the city. And with all the amazing produce they have, the food is equally as impressive as for everybody else.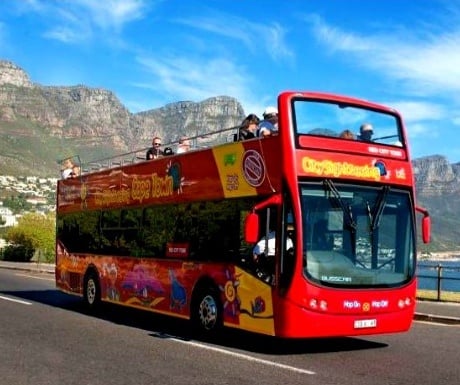 Getting around Cape Town
Cape Town has many transportation options and everything is linked with each other in a very good way, making sure you won't waste too much time with getting from one place to the other.
The main means of transportation is by road and some of them are truly among the most scenic in the world. Chapmans Peak drive is the perfect example, but there are many more roads that offer some amazing vistas.
Renting a car is easy and relatively cheap, and there's a wide variety of rental companies located in the city or the airport. Due to its location there's only 2 major roads that come into the city centre, which will cause some traffic jams during peak hours. But if you avoid those, the ride will mostly be smooth and not too busy. If you're not planning to venture out too far from the city, it might even be more practical to use taxis or other means of transport as everything is located close to each other + it saves you the time to find parking space.
Taxis are easy to come by. Uber, Bolt and Unicab are just a few of the better known companies that deliver a good service and over here the prices for a ride are really attractive, making it the ideal mode of transport for many.
Air travel is equally available and there are several options to fly with a helicopter from the International Airport to the V&A Waterfront which is the most centrally located heliport in the city. There are also options to fly from here to some of the wine estates which makes for the most amazing entrance + gives you stunning views of the landscape along the way.
Train travel is not that commonly used by visitors, however, there is an extensive rail network and South Africa has two very luxurious trains which are an absolute must if you like to travel in style. They are called Rovos Rail and the Blue Train. Both serve the Cape Town – Johannesburg route, but Rovos also offers many other itineraries giving you the option to explore much more of the land and even the neighbouring countries.
As mentioned before there are also several bus tours that take you to all the sights and attractions in and around the Mother City. If you happen to take one of the open air busses, make sure to wear sun-protection as all too often the cool wind from the Atlantic makes you forget how strong the African sun is.
Ever thought about driving through some of the most amazing scenery in a sidecar? No? Well, maybe you should consider it over here. No better way to get an impression of the beautiful city and landscapes which can be found over here.
When to visit Cape Town
In my books any day is a good day to visit Cape Town. But that might have something to do with the vibe this city transcends to every visitor, irrelevant of the time of year.
Overall, Cape Town enjoys a Mediterranean climate, where summers can be very hot and winters wet and cold yet never freezing.
Summers in the Mothercity starts from December till the end of February. Expect high temperatures, loads of sunshine but also lots of wind, especially during December and January, where the winds can blow hard for several days at a time.
Autumn is the perfect season to visit and starts around March till the end of April which makes it a rather short season yet this is common throughout South Africa where transition periods in between summer and winter are quite short. Expect ideal temperatures to do any outdoor activity, less wind and there might be a sporadic rain shower now and then.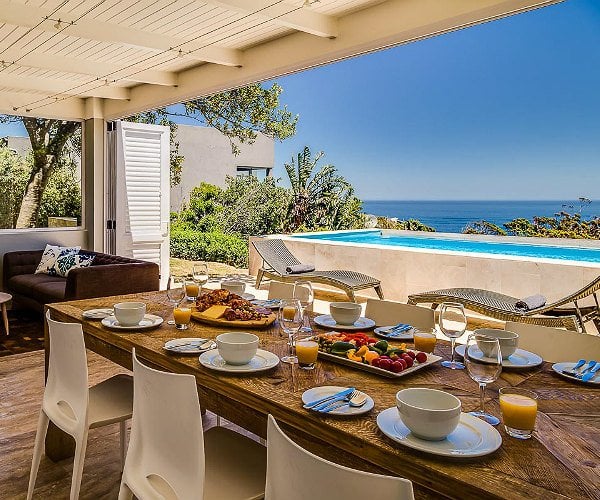 From May onwards till the end of August and beginning of September you'll be able to experience winter here. Temperatures drop but remain well above freezing while the rainfall does increase compared to the other seasons. It's the perfect time to enjoy a nice local red wine at the fireplace.
If snow is what you are looking for, you need to drive less than an hour inland in the north eastern direction to find several mountains regularly covered in snow during the winter months. It's a beautiful scenery as often these mountain tops are surrounded by vineyards.
Spring comes along mid September till the end of November. The temperatures rise again and the rains become less frequent. A great time to vist the Kirstenbosch Botanical Gardens.
Before you know it it's the Christmas and New-Years period once again. Keep in mind that this is a peak period as a lot of locals from Johannesburg and elsewhere in the country come down to Cape Town to celebrate the end of the year with friends and family. So if you prefer less crowds and more space in restaurants, bars and so on, I suggest you plan a visit outside the festive season.
Events in Cape Town
Here is a comprehensive list of public holidays and festivals in Cape Town.
January
Minstrel Carnival, Cape Town
Kirstenbosch Summer Sunset concerts, Cape Town
February
Design Indaba, Cape Town
Cape Town Pride Festival
March
Human Rights Day, Nationwide
Cape Town Cycle Tour
April
Two Oceans Marathon, Cape Town
May
Cape Town Big Band Jazz Festival
June
Gordon's Bay Winter Wonderland Festival
July
Cape Town Funny Festival
August
Woodstock Winter Beer Festival
September
Cape Town Marathon
Bierfest, Cape Town
October
Cape Town International Kite Festival (sometimes early November), Simon's Town
November
Constantia Gift Fair, Cape Town
December
Reconcilliation Day (16th), Nationwide
Adderley Street Festival of Lights, Cape Town
Luxury travel tips
Cape Town is a place where luxury is never far away, be it as an amazing accommodation, a superb restaurant or a unique experience in and around the city.
If you really want to start off well, book your stay at Ellerman House or The Silo as they are without a doubt the pinnacle of hospitality in Cape Town, and while they have many things in common, they're also each other's opposite in many ways, making sure everyone gets something that suits their needs or desires best.
If shopping is on your mind you can't go wrong with the Victoria & Alfred Waterfront. Yes, there are a lot of tourists, but there's also a plethora of shops that cater for every budget.
Wellness is often equally important and there are a lot of options in and around the city. Often they are housed inside luxury hotels, yet you do find privately owned spas that are located all around the area and offer some amazing treatments. If you don't mind driving 30 to 45 minutes you can even enjoy some of the best spas in the country in the middle of the cape winelands, ensuring an absolute relaxed atmosphere and top notch service;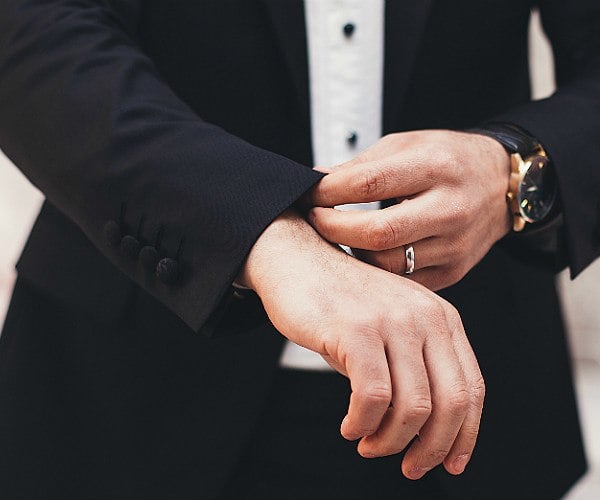 If you want to get another view of the city, why not hire one of the sailing boats or yachts and go for a little trip around the bay. Make sure you pick the right time cause the wind can be a bit unpredictable at times.
Do yourself a favour and take a helicopter ride from the airport to the Victoria & Alfred Waterfront in the middle of the city. The views you'll get on the short flight are priceless and it never hurt anyone to make a grand entrance…right? Hence why you can take these helicopters to most of the wine estates in and around Cape Town, making it the perfect way to have a luxurious wine tasting and lunch without having to worry about who's driving afterwards.
Stay at the Belmond Mount Nelson, truly an icon of luxury set in its own massive gardens and perfectly located in the city centre. The history you'll find here is rarely seen elsewhere and don't forget to try their afternoon high tea as it is known in and around Cape Town as the best you can get.
If you want to enjoy the nice weather and cruise along some of the most stunning scenery, then you should consider hiring one of the luxurious convertibles at Wiggle in the CBD. Few things beat driving along Chapman's peak drive in a Jaguar F type or even the iconic AC Cobra.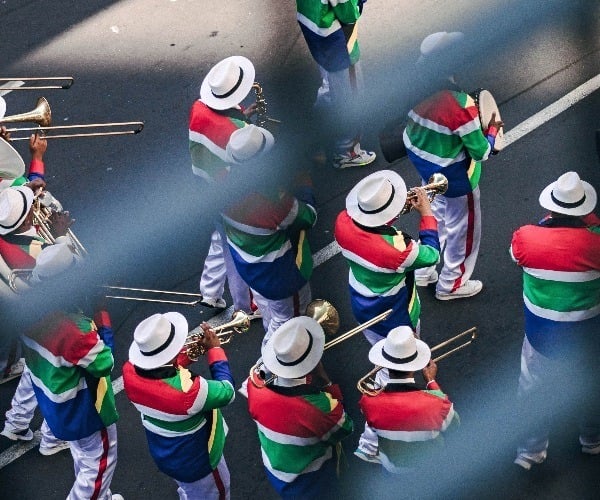 Language and culture
It might sound crazy but there are no less than 11 official languages in South Africa. Many of these are more concentrated to specific regions than others, with English, Afrikaans and Zulu being the most spoken out of all. Specially English is known by everyone so you don't need to worry to get around if your Zulu, Xhosa or Afrikaans is a bit rusty.
With such a large variety of tribes and ethnic backgrounds, it shouldn't be a surprise that this country is a cultural melting pot. Its nickname as the "rainbow nation" surely isn't stolen. And while the different cultures regularly clashed in the past, it has become a lot more open minded.
Yet, South Africans are a proud nation and the different cultures you find over here will be wel nourished by its people as they have a profound respect for their ancestors and history.
Cape Town is the perfect example of this cultural melting pot, as more than half of the population in this metropolis is coloured (meaning of mixed race), a quarter is white (which is probably the highest number of whites in any area in South Africa) and one-fifth is black (mostly speaking Xhosa).
There's also a large Indian community yet not as impressive as the ones we see in Durban. Other Asian communities are less abundant yet they each have their place in the society.
Cape Town is also one of the places where Afrikaans is the leading language, together with English. This is of course in part due to the Dutch heritage throughout the region. It's also here that you'll find the highest concentration of old Cape Dutch architecture, especially in the wine regions.
Useful phrases
Yes – Yebo
Sandwich – Saarmie
Nice – Lekker
Hangover – Babbelas
Buzz jerky – Biltong
Friend – Bra
Barbecue – Braai
Soon – Now now
Pick-up truck – Bakkie
Go away (not in a nice way) – Voetsek
Broke – Platsak
Annoyed – Gatvol
Illegal bar – Shebeen
Quickly – Chop chop
South Africa – Mzansi
Gangster – Tsotsi
Running shoes – Tekkies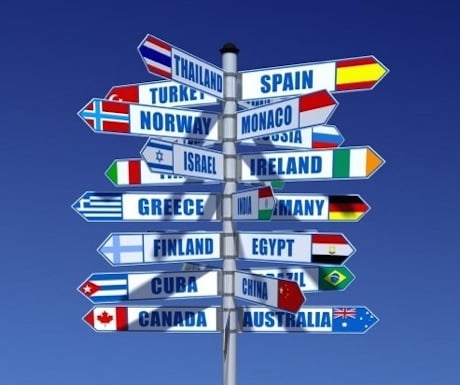 Weather in Cape Town
Visiting Cape Town soon? See below for the latest weather forecast for Cape Town.
CAPE TOWN WEATHER
Useful information
Currency
South African Rand is the currency used. The name comes from the "Witwatersrand" which is the name for the ridge on which Johannesburg is built and where the large gold deposits are found.
You can easily withdraw money from ATMs which can be found all over the city.
Power
South Africa operates on a 230V system and has three-round pin plug sockets accepting type C or D plugs.
Telecommunications
Vodacom, MTN and Cell C are the main telecom providers with the best coverage throughout the country. Remote places might only be able to receive a signal from one provider so check with the accommodation upfront in case you are going off the beaten track. SIM cards are easy to buy at the international airports upon arrival, less so once you leave these gateways. Data isn't that expensive and the roaming speed is decent.
Timezone
UTC + 2 with no change in summer or winter
Tipping
Tipping is generally done in restaurants and bars. If you are happy with the service then you should tip between 10-20%. Of course, these extras often represent a big part for the employees and that's not only limited to the previous mentioned, but also in hair salons, hotels (bell boys, cleaning), taxi drivers and tourist guides. Another place where tips are the norm is in safari lodges. Usually you leave a tip for your ranger (and tracker if you have one) and one for all the rest of the staff which you don't always see like kitchen, maintenance, security staff,….
WiFi
In general there is free wifi in most restaurants, hotels, malls, cafes, shops and sometimes even neighbourhoods. It's not always the fastest but it does the job.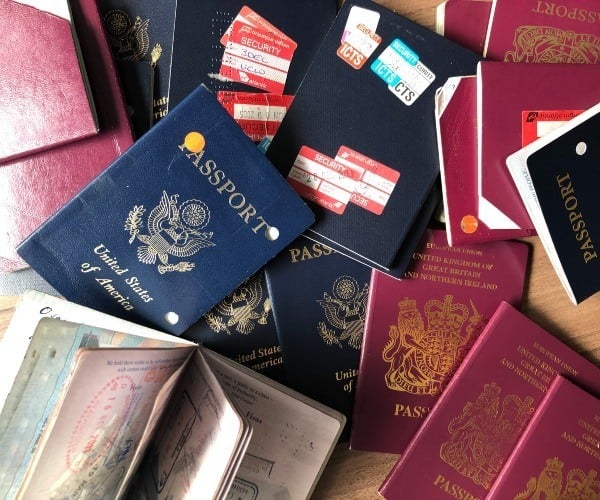 Want to contribute to our travel guides? Please contact us for details…