Lonely Planet recently named Cape Town as the second must-see city on their "Best in Travel 2017″ cities list. This is only one in a string of accolades that South Africa's Mother City receives on an ongoing basis. A trip to Cape Town encompasses many aspects – visitors can get the city experience, the nature experience, the winelands experience, and much more. Here are the top 10 things to do in Cape Town on your first visit.
1. Table Mountain
Cape Town's biggest attraction is Table Mountain, regarded as one of the world's seven wonders of nature. It is a flat-topped mountain and prominent landmark which overlooks the city. You can ascend the mountain via the aerial cableway or you can hike up, if you're more adventurous. Once on the mountain, the panoramic vistas of the Mother City, Robben Island and the Cape Peninsula are amazing. You can bring your own picnic basket or buy food on the mountain, for a picnic high above the city. You will also see the indigenous flora and fauna.
2. Kirstenbosch Botanical Gardens
Kirstenbosch National Botanical Garden lies at the foot of Table Mountain. It is one of the most beautiful gardens in Africa and is the perfect place for a day out including a picnic. Concerts are often held there too. A tree canopy bridge takes visitors from the forest floor up through the canopy over the gardens, and gives panoramic views of Cape Town.
3. Robben Island
Visit Robben Island – where the iconic Nelson Mandela was imprisoned for 18 of the 27 years that he was incarcerated. A ferry will take you from the mainland to the historic island where guided tours are available. You can even visit his cell.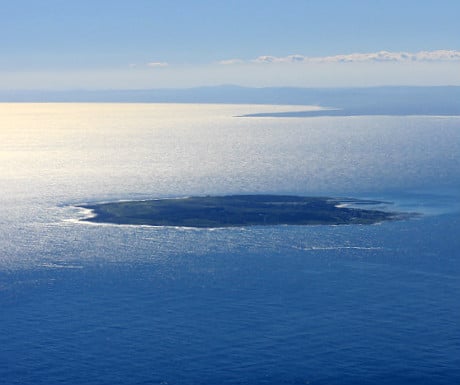 4. The Bo-Kaap
This is one of the oldest, and most colourful, urban residential areas in Cape Town. It has vibrantly painted houses, lined along narrow cobbled streets and is a photographer's delight. Formally known as the Malay Quarter, the residents are mainly descendants of the slaves who were brought over by Dutch imperialists in the 16th and 17th centuries from Asia and other parts of Africa. You can visit the museums here for more insight into its past, go on a tour with a local guide or experience a culinary tour.
5. V&A Waterfront
Named after Queen Victoria and Prince Alfred, the V&A Waterfront is located in the Cape Town harbor and is mainly a shopping destination where you can shop till you drop. However it also has a world-class aquarium, a giant observation wheel, boat cruises where you can see seals, and local markets. The ferries to Robben Island leave from here too.
6. Castle of Good Hope
The Castle of Good Hope is a valuable part of Cape Town's history. It is also South Africa's oldest surviving building. Originally a defensive fort built in the 1600, today it is a national monument. You can walk around the castle grounds and see the exhibits as well as a live cannon-firing demonstration.
7. Beaches
Cape Town's picturesque beaches are a must visit. Some of the most popular beaches are in Camps Bay, Clifton, and Muizenberg. If you have kids then Boulders Beach is a great choice. It is inhabited by endangered African penguins and children will have fun swimming with them.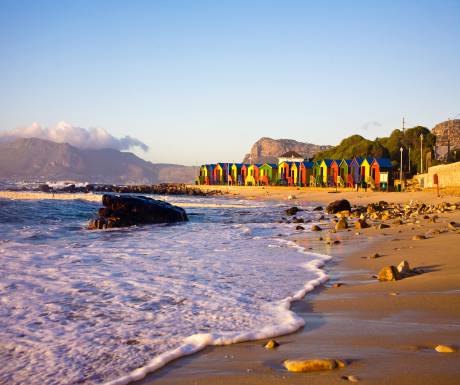 8. Hop-on hop-off bus
Cape Town's City Sightseeing bus is a convenient way to see the city. It has several routes and will take you to most of the attractions above and more. A running commentary is provided by earphones in 15 different languages. There is also a children's channel.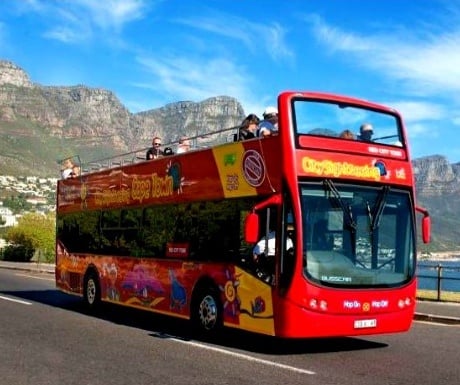 9. Long, scenic drives
With some of the most beautiful scenery in the world, this is the ideal place to rent a car and take long drives along the Western Cape coastline. Drive along Chapman's Peak Drive – an engineering marvel, to Hout Bay – an active fishing harbour or the Cape Point nature reserve. Or drive further to Cape Agulhas, the southernmost tip of Africa, and the place where the Indian and Atlantic Oceans meet. Drive in a different direction and you will reach the picturesque winelands with its world-famous estates and eateries.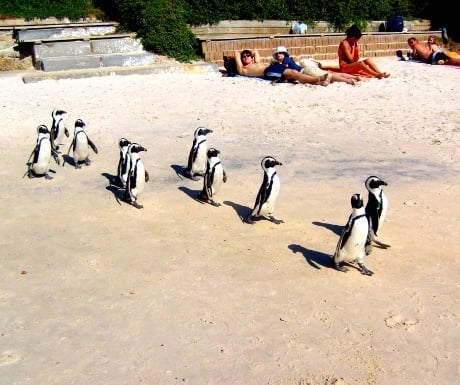 10. Sundowners at 12 Apostles Hotel
Last but not least, visit the stunning 12 Apostles Hotel for sundowners while you watch one of Cape Town's most breathtaking sunsets. This is where many celebrities from all over the world choose to stay when in Cape Town.
Have you been to Cape Town? What are your favourite things to do when exploring a new city? Let me know in the comments below.