Have you ever travelled to a lodge or area without checking on the quality of the cooking, only to be seriously disappointed after a few days of bland cuisine? We certainly have! With the exception of dedicated foodies, this detail can often go missing in our travel planning.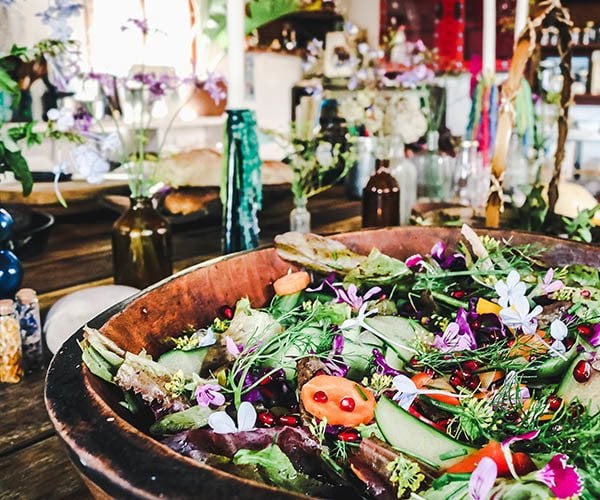 Amazing food brings the local culture to life beautifully, allowing us to engage with our environment in a more meaningful way. Seasonal foods connect us to the local ecosystem, and inherited recipes reveal much about the history of the people creating them.
For visitors to Cape Town, foodie experiences are varied and absolutely delightful. Ranging from pared down farm-to-table meals right through to world-class fine dining, there really is something for everyone in this cosmopolitan city.  Here is a selection of our 'Top 5' offbeat food experiences.
Veld and Sea foraging
Foraging in the wild for foods is a way of rewildling and connecting to a more primal part of ourselves. Founder Roushanna Gray curates her signature 'Veld and Sea' foraging experiences with brilliant authenticity, revealing how to discern poisonous plants, identify edible fynbos, and pull it all together with amazing recipes. Her Coastal Foraging workshops educate participants on edible seaweeds, identifying edible seafood in rock pools, and harvesting algae. The Veld and Sea workshops and events are run according to season: the coastal forages are strictly a Summer time experience; fynbos, mushroom and land foraging takes place in Winter time and in Spring time their focus is on edible flowers.
Cushy gourmet picnic on a secret beach or mountaintop
Cape Town has so many natural wonders to share with visitors; it can be hard to settle indoors, even in one of the many stylish spaces scattered around the city. Souk Events curates an incredible picnic experience complete with Moroccan style low-slung ottomans, side tables and lanterns with a Bento Box Meal (vegan or nomal options) full of tapas type snacks. Choose between a picnic on mountaintop, forest, or beach and Souk will style the experience to ideally suit your needs.
Private pop-up dining in a boutique vineyard
Travellers need not venture further than the Cape Winelands, just 15 minutes away from the city center, to enjoy gourmet dining in a spectacular vineyard setting. A dedicated team will set up a cosy private table in a secluded boutique vineyard, where guests sit under the dappled light while sampling farm-to-table cuisine. Most of the produce is grown at the farm or carefully selected from the neighbours, and wines are chosen to pair perfectly with the seasonal meals the chef creates for your private table. An unforgettable way to experience fine dining in the winelands!
Traditional Cape Malay cooking course
Cooking local foods teaches us a lot about the local culture. A Cape Malay cooking course reveals a connection of sorts to the ancient Eastern origins of this local community. Learn how to fold a samosa like a local and bake a decadent malva pudding in the charming setting of the chef's own Hout Bay home.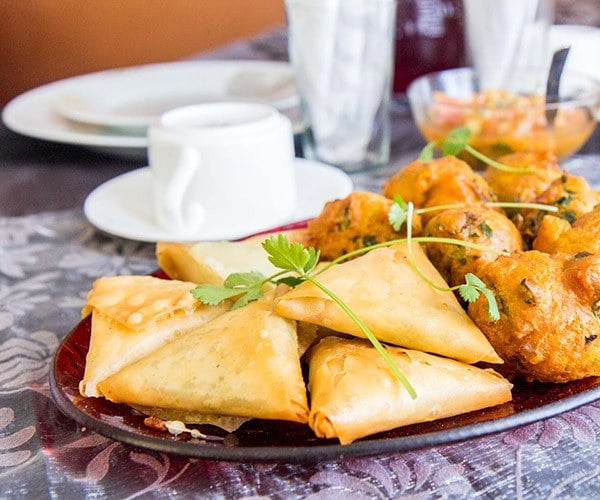 Champagne and canape tasting by sailboat in Table Bay
Sailing is an invigorating way to experience the Table Bay coastline. Imagine the wind in your hair, filling the sails while you speed over the sea, with Cape Town sparkling in the background. Add to this a bottle of bubbles, then pair it with 'matching' canapes, and you have an absolutely delightful afternoon! Brilliant for celebrations of any kind – honeymoons, anniversaries, milestone birthdays, and the like.
Willow Constantine is the Founder of Bespoke Safari Co. Bespoke Safari Co. is a boutique travel agency offering cutting edge curated travel experiences in Africa.
If you would like to be a guest blogger on A Luxury Travel Blog in order to raise your profile, please contact us.