Home > Travel Guides > Croatia Travel Guide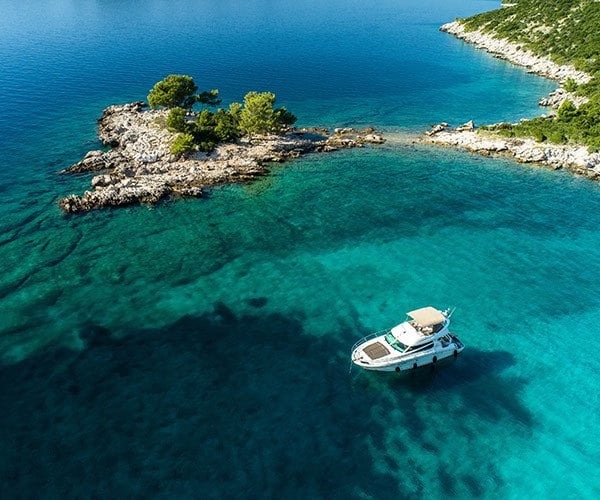 LUXURY TRAVEL
Croatia Travel Guide
Natural wonders, ancient landmarks and tantalising cuisine are to be expected on a holiday in Croatia, particularly along the magnificent Istria Peninsula and down the Dalmatian Coast. The picturesque towns and cities are enough by themselves to capture your attention, however this land of thriving culture has museum, galleries and modern festivals aplenty to fill every waking hour. Water sports as well as hiking and biking trails will satisfy outdoor enthusiasts, and when you want to rest and savour the sunshine along with the sea views, Croatia boasts some incredible beaches in the heart of the social scene and on the most distant isles.
Introduction to Croatia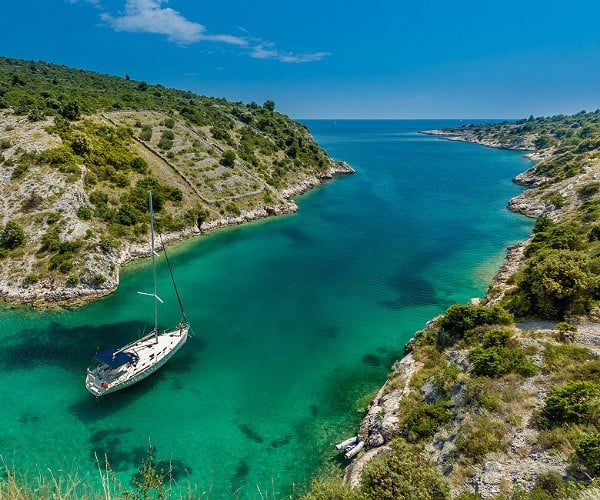 Croatia is one of the world's most-frequented summer holiday destinations, drawing visitors from across the world to its warm Eastern Mediterranean climate and marvellous beaches and attractions running all the way down the coast.
Scuba divers come in particular for the number of wrecks around the islands, some particularly well preserved from WW II that have become artificial reefs.
Jet skis, sailing yachts and kite surfers skim across the waves around many of the main resorts, and luxury yachts of all shapes and sizes can be found cruising from the marinas to the farthest islands for an amazing summer adventure to multiple sites.
The natural beauty is matched by unique historic attractions such as the Roman amphitheatre at Pula and the Diocletian's Palace in Split, one of several remarkable UNESCO World Heritage Sites within the country. Dubrovnik has also earned this status, and it has seen revived appeal in recent years for tours of its filming locations in addition to its superb museums, galleries, shopping opportunities and night-time entertainments.
Croatia is where the west meets the east, and nowhere is this more noticeable than in the delectable cuisine: Diners will find that many of Italy's most famous and well-loved treats have retained their authenticity and complement the meaty stews and soups from the country's Slavic roots. Michelin-star restaurants are in many of the cities around the Istrian Peninsula and the Dalmatian Coast, however, even the small family-run restaurants offer flavoursome modern and traditional meals that use fresh local ingredients straight from the land or sea.
Families of all ages are well catered for in Croatia, where the water is crystal clear and beaches often descend gently into the sea for paddling and young swimmers to practise their skills with confidence. The range of water toys and activities available ensures that there is never a dull moment, and if there's ever a rainy day, the museums and forts will fire imaginations and keep everyone captivated.
Couples looking for a romantic getaway will find that there are hundreds of islands to choose from – somewhere you will have the island and the accommodation all to yourself. Savour time together hiking along island trails to scenic viewpoints and swimming in the warm clear shallows to admire the local marine life, then end the evening with a romantic candle-lit dinner on the beach.
The towns and cities are the perfect places for groups and individuals looking for more of a party atmosphere or social events to fill the evenings: The summer months boast weekend-long music festivals, film festivals, concerts, cultural celebrations and so much more, so even if you're heading to the same region you've visited before, there's always something new to experience.
History of Croatia
The modern identity of Croatia is characterised by a history of invasions and changing borders that have resulted in a legacy of impressive forts, palaces and religious buildings as well as less tangible cultural inheritance.
The region was inhabited in prehistoric times and various cultures have left traces, some of the most prominent being the Greeks who first settled on the islands of Vis and Hvar.
From the 2nd Century B.C. onwards Roman influence in the region took hold, leading to the establishment of the Roman province of Illyricum. In 10 A.D. Illyricum was divided into two provinces: Pannonia to the north and Dalmatia along the coast. Emperor Diocletian was born in Dalmatia, and when he retired in 305 A.D. he built his palace at Salona, which later grew into Split.
The Western Roman Empire collapsed in 476 A.D. and during this time historians believe that Croat and Slavic tribes migrated from Ukraine in what is known as the Migration Period, also known as the Barbarian Invasions, and these different groups warred on each other in a claim for territory until dominant clans emerged. The region then changed hands between the Ostrogoths, the Byzantine Empire and the Frankish emperor Charles the Great, the latter converting the Croats to Christianity from his period of rule from 800 A.D. until his death in 814 A.D. The Byzantine Empire then regained control of much of Dalmatia, while Pannonia remained in Frankish control.
Dalmatia and Pannonia became united again under King Tomislav, who ruled over the kingdom from his crowning in 925 A.D. Croatia had its own rulers until King Ladislaus of Hungary in 1091 after the death of the last Croatian king. Croatia was ruled as a separate state for over 300 years until the Ottoman Empire set its sights on the region. Caught between the Turks and the Hungarians, a military frontier controlled by Vienna was formed in Croatia and neighbouring countries as a buffer against the Ottoman Empire.
Croatia eventually became incorporated into the Austro-Hungarian Empire in the early 19th Century and remained a part of it for a little over 100 years until the end of WW I also heralded the end of the Habsburg Empire. Croatia merged with other ex-Austro-Hungarian territories – which today are known as Bosnia and Herzegovina, Macedonia, Montenegro, Slovenia and Serbia – to form Yugoslavia, the 'Kingdom of Serbs, Croats, and Slovenes' in late 1918. The 1980s brought political and economic crises further exacerbated by ethnic tensions, and Croatia declared its independence from Yugoslavia in 1991. In a battle for territory, the Bosnian War erupted in 1992 and continued until NATO intervention in 1995, concluding with the signing of the Dayton Peace Accords on December the 14th 1995.
At present, the Republic of Croatia is a part of the European Union and has a strong economy along with a stellar reputation for international tourism, making it one of the most popular destinations in the Eastern Mediterranean and the world at large.
Where to stay in Croatia
The Istrian Peninsula is one of the highlights of Croatia, and as a long-established tourist destination there are numerous choices for places to stay: Umag, Novigrad and Porec are three praiseworthy places to visit if you desire to lounge by the beach and impressive Italian architecture and culinary influences. South of Rovinj there are many beautiful beaches and coastal tracks to enjoy, while Pula is an attractive location for its Roman amphitheatre, still used for open-air performances today. The town is also enticing for its Venetian fortress, monastery, temple and modern museums, galleries and eateries, while nature lovers can spot dolphins in the nearby Brijuni National Park.
Couples looking for a romantic escape away from the crowds will find the islands offer a wonderful variety, from the party town of Novalja on Pag to the distant sandy shores of Susak to the south of more well-known Losinj. Dugi Otok is also a serene setting for a holiday without cares in the sunshine, while those looking for more activities will find plenty of water sports and wildlife encounters around the reefs within the Kornati National Park.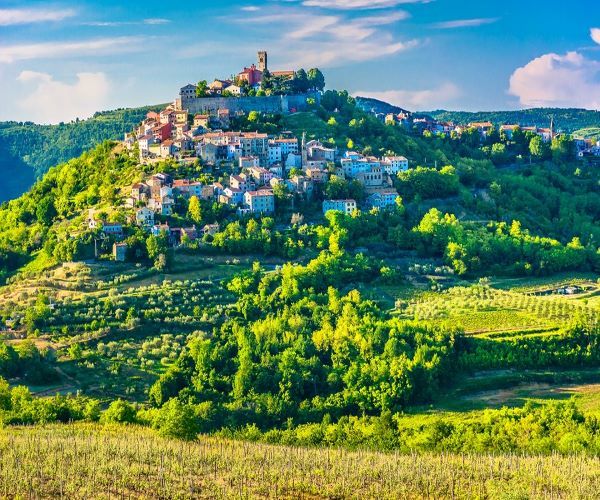 Brac is known for its summer parties catering to a young audience, while Hvar is all about style. Vis and Bisevo are away from the tourist trails for those less concerned with seeing the sights, and this also applies to Korcula, Lastovo and Mljet where you choose the pace of your days.
Dubrovnik offers absolute luxury, home to the Michelin starred Restaurant 360, boutique shopping and amazing attractions from centuries past, plus connections to the islands for day escapes. Culture seekers will easily find ways to fill the daylight hours, and the bars and clubs range from lively to laid-back for entertainment after sundown.
The capital city of Zagreb is far from the warm and welcoming waters of the Adriatic Sea, but the picturesque cobblestone streets and old gaslighting of Upper Town and the lively Lower Town are a worthwhile break. There are more museums in Zagreb than any other city in the world, and landmarks such as St. Mark's Church, plus galleries, shops, restaurants and cafes will make a stay memorable.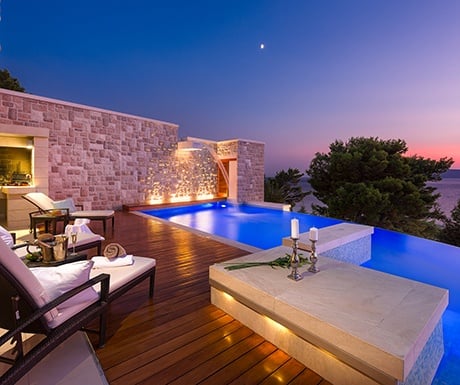 Accommodation in Croatia
There is some incredible variety on offer when it comes to accommodation, with options ranging from the basic tent on a campsite all the way up to five-star accommodation at international brand hotels. These luxurious establishments have everything needed for convenience and absolute indulgence, including a concierge service, swimming pool and beauty spa treatments to unwind after a tiring day visiting multiple attractions.
The cities have the most accommodation variety, catering to a wide range of budgets and clientele: The B&Bs and guesthouses often have a charming and intimate atmosphere, while modern apartments will feel like a home away from home for visitors from the world over. Villas are a popular type of accommodation throughout Croatia, and travellers will find a large selection available in popular destinations along the coast as well as on the islands.
Some of the more unusual options include the opportunity to stay in a treehouse in the Plitvice Lakes National Park, or even one of the lighthouses in peaceful remote locations. One example is the island of Sveti Ivan near Rovinj, Istria: This small island affords complete privacy and excellent snorkelling grounds for couples, families and friends groups who want a relaxing time engaging with nature away from the crowds. However long you intend to stay, provisions and transport can be organised for a completely care-free stay.
Many choose a yacht charter as a way to move between the islands while having the same accommodation throughout the holiday. There are small, family-sized sailing yachts capable of reaching small coves, and large motor yachts that boast numerous amenities such as a sundeck Jacuzzi, bars, a sauna or spa massage room to add that extra bit of luxury to a special occasion. The crew will be trained to provide efficient and professional service throughout the cruise, and some may have additional skills such as a beautician, yoga instructor or Dive Master. The chef will be able to cater to all dietary requirements, removing the potential anxiety of travelling to multiple locations with a language barrier. Lastly, many luxury yachts have their own collection of water toys on board, so you'll always have everything you need to explore around remote islands in stunning national parks.
Places to visit in Croatia
The combination of natural beauty and historic landmarks available in Croatia is astounding, and the coast has some impressive UNESCO World Heritage Sites worth seeing during your stay.
Starting in the north, Poreč is a beautiful seaside town that has a historic old centre beside the harbour. This area alone has an abundance of attractions, including the ruins of the Neptune Temple, the Romanesque House, The Gothic House and Zuccato Palace which is now an art gallery. Its main draw however is the UNESCO listed Episcopal Complex of the Euphrasian Basilica, a tranquil complex with a bell tower and splendid mosaics and murals dating from the 6th Century.
For nature lovers, the islands have a laid-back pace and places such as the Kornati National Park are fantastic for hiking, biking and water sports before resting in the sunshine along a pristine beach. For those looking to see more on the mainland, there are two national parks east of Rab in the Kvarner region: the Northern Velebit National Park and the Plitvice Lakes National Park, a UNESCO World Heritage Site filled with scenic lakes, waterfalls and caves set amongst scented alpine forest and connected by trails.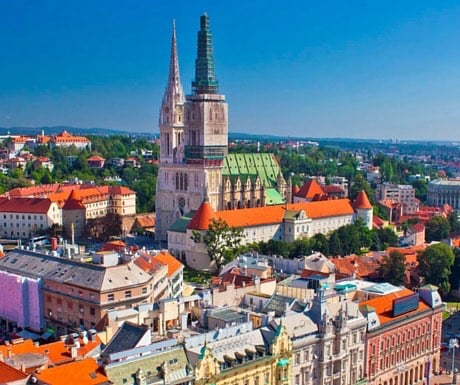 Further south there are three UNESCO World Heritage Sites in relatively close proximity to one another: The Cathedral of St James in Šibenik, the Historic City of Trogir and the Historical Complex of Split with the Palace of Diocletian. Šibenik also has numerous forts and museums to make a satisfying day out for culture lovers. The Historic City of Trogir has charming cobblestone streets and narrow alleyways to explore, and as you wander you'll come across tempting eateries and shops between the impressive landmarks.
Split awaits just across the bay, and this urban centre is a blend of the ancient and modern: Luxury brands and unique galleries and museums are just a short walk away from the main attraction of the Diocletian's Palace. Split hosts many concerts and festivals throughout the year, particularly over the summer months, and if you decide to escape the city, the islands and beaches are just a short cruise away.
The Stari Grad Plain at the heart of Hvar was constructed by the ancient Greeks and many of the original walls and layout have been preserved. It's a scenic addition to a walking or biking tour through the island, stopping at different villages to rest along the way.
Dubrovnik has always been a popular destination along the Dalmatian Coast, and its fame has only increased since its streets featured as 'King's Landing' in the Game of Thrones TV series. The Old City has a cluster of attractions including churches, scenic 13th and 14th Century monasteries, Sponza Palace and several museums. If you still have the energy to spare, then dance the night away at Culture Club Revelin, which is concealed within a fortress beside the marina.
Things to do in Croatia
Croatia is an exceptional destination for outdoor living and adventure sports; in a single week, you can go canyoning, white water rafting, rock climbing and hiking through the forests or along the coastal trails. Those that have a passion for water sports will find everything they are looking for along the Dalmatian Coast, from wind-based water sports such as sailing, windsurfing and kite surfing to searching the underwater wonders with Scuba diving equipment.
The Adriatic is replete with wrecks from WWII that rest at various depths and some can even be accessed just by snorkelling close to the shores, making it an easy and rewarding activity for younger members of your group. Kayaks and paddleboards are a great way to explore the amazing coastal features up close, and there are even kayak tours available along the Dubrovnik shore. And of course, there are numerous beaches to be found from Istria all the way down the Dalmatian Coast for those who seek nothing but peace and quiet in natural surroundings.
Cities such as the aforementioned Dubrovnik have tales to tell, and a guided tour will give you insight into some of their most important and intriguing chronicles while you absorb the atmosphere of the olden streets. When you want to escape the midday heat without slowing your pace there are myriad museums and galleries to visit, such as the 14th Century Rector's Palace, and shopping opportunities provide everything from international brands to local handicrafts at the markets.
Outdoor concerts and performances often happen in the summertime at ancient forts and amphitheatres in cosmopolitan centres, and the nights come alive in destinations including Rab, Tisno, Pula and Split as music festivals draw international talent and a young audience from just as far afield.
Lastly, winter visitors will find a more subdued atmosphere compared to the summer months, and the festive season brings its own ambience with a focus on cosy evenings, savoury treats and winter sports on the snow-covered mountains.
Food in Croatia
Soups, goulashes and stews characterise Croatian cooking, particularly within the interior where fertile farmland in the northeast primarily produces wheat and corn, and proximity to other eastern nations has created an accumulation of Slavic recipes over the centuries.
Seafood is a large part of the diet along the coastal regions as one might expect, and Mediterranean influences have been imported from Greece and Italy since ancient times.
Meals are often accompanied by a red or white wine produced in the region, which goes perfectly with the truffles that Istria is renowned for. During your visit, taste the full-bodied flavours of the pasta and truffle dish 'Fuzi s tartufina', the asparagus omlette 'fritaja', and the bean, potato and pork stew 'Istarska jota' which is named after the region because of its popularity.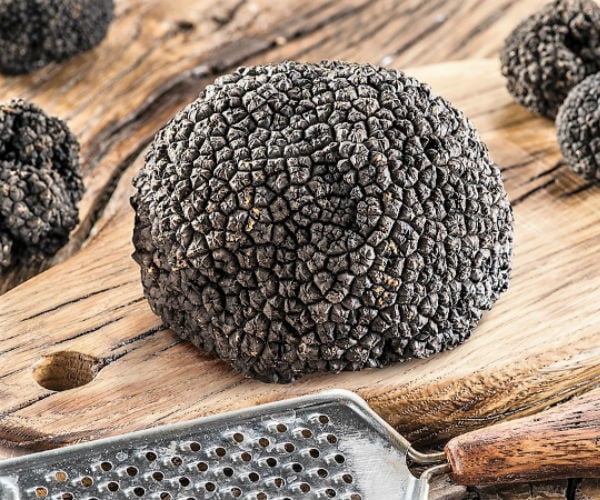 The Dalmatian Coast has its own regional specialities: 'Brodet' is a fish stew that usually includes eel and is often served with polenta or rice, and 'hvarska gregada' from Hvar combines fish, potatoes, white wine and herbs in a pan for a traditional feast. Another favourite to taste before you return home is 'pasticada', a beef stew often accompanied by gnocchi.
Those with a love of sweet desserts will not be left wanting; the ice cream is almost as great as the gelaterias in Italy, and cakes and pastries are served up with generous lashings of fruit, chocolate and cream. The walnut roll 'orehnjaca' has a more subtle flavour, and as Christmas comes around small doughnut-like balls called 'fritule' are a delicious warm treat.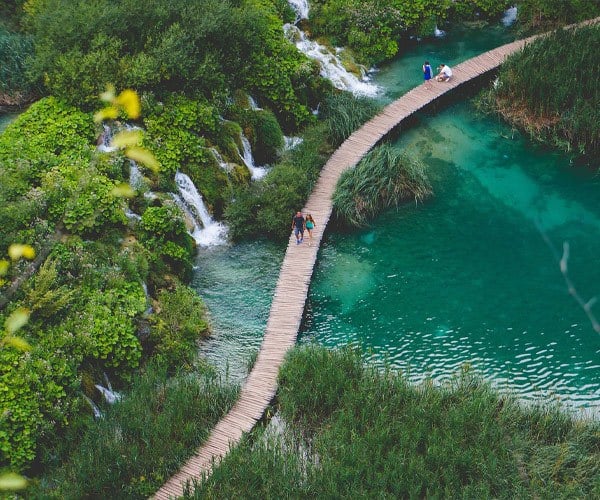 Getting around Croatia
Trains are an uncommon form of transport in Croatia and are most likely to be used for journeys from suburbs to city centres. Out of the train lines available, most tourists are likely to use the Zagreb-Split or Zagreb-Rijeka lines.
Travel by coach is far more common and routes connect remote villages to the bustling metropolises along the Adriatic Coast. Travel by this method is relatively cheap but becomes crowded during the busy summer season.
Car/van/minibus rental provides freedom on the roads to explore and go farther in comfort, with the downside of having to find a place to park once you reach your destination. This can be particularly difficult in city centres and around popular attractions.
The main ferry company in Croatia is Jadrolinija, and they provide ferry services to the majority of the islands, including Brač, Hvar, Vis and Korčula. If you are taking a car you will need to be at the ferry port no less than 2 hours before departure, and those that are first on will be first off at the other side. This is a popular form of transport and becomes very busy in the summer months; tickets can be booked online but the best policy is to arrive early and board to ensure that you have a place.
By far the best way to travel between islands and the mainland is by luxury yacht charter, taking your accommodation and luggage with you wherever you travel. You need only unpack once, and while your Captain cruises along your group can chat and dine, watch TV, catch up on reading or even catch up on sleep from attending the incredible music festivals.
When to visit Croatia
The summer season is filled with local and international festivals dedicated to music, dance, film and folklore, and this is when the tourism operators are in full swing. This is the perfect time for visiting the beaches, going swimming and enjoying other water sports while the weather is at its finest.
However, some may find the outdoor weather too hot – particularly at the peak of the day – and with so many other tourists visiting the same popular landmarks the experience can become overwhelming. Air conditioning is available in bars, restaurants, stores and other public buildings as well as guest accommodation to help alleviate the heat, and visitors will want to pace themselves to match the conditions. Booking ahead is imperative for limited capacity venues such as concerts and restaurants during July and August.
Early autumn tends to see the crowds dissipate while the summer warmth still lingers in the air and heats the Adriatic Sea to delightful bathtub temperatures in the clear shallows. September is, therefore, an ideal time to visit, although May is also an option with the days growing warmer the further into your trip: Plan all the vigorous outdoor activities for the cooler days, then visit the climate-controlled galleries and museums, or end the tour with a well-earned rest on a glorious white sand beach…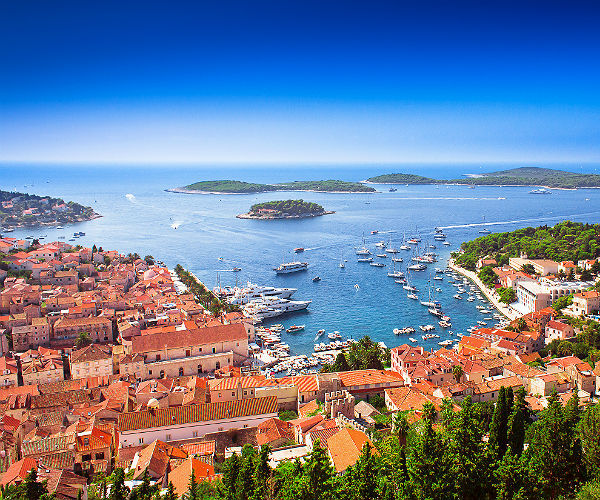 Events in Croatia
Here is a comprehensive list of public holidays and festivals in Croatia.
January
New Year's Day
Epiphany
Snow Queen Trophy (Zagreb)
February
Feast of St Blaise/Sveti Vlaho (Dubrovnik)
Carnival/Karneval; fašnik; pust (Rijeka, Velika Gorica and Samobor)
Zagrebdox (Zagreb)
March
International Documentary Film Festival (Zagreb)
April
Easter Sunday
Easter Monday
Easter Religious processions (Hvar, Korčula and elsewhere)
Music Biennale/Glazbeno biennale; Odd-numbered years only. (Zagreb)
Days of Croatian Film/Dani hrvatskog filma (Zagreb)
May
Labour Day/May Day
Feast of St Domnius/Sveti Dujam (Split)
Subversive Film Festival (Zagreb)
Roč Accordion Festival/Ž armoniku v Roč (Roč)
Festival of One-Minute Films/Revija jednominutnih filmova (Požega)
Jewish Film Festival/Festival Židovskog Filma (Zagreb)
Festival of the European Short Story/Festival Evropske kratke priče (Zagreb)
Statehood Day
June
Corpus Christi
Day of Antifascist Struggle
Independence Day
Cest is d'Best (Zagreb)
Mediterranean Film Festival/Festival mediteranskog filma (Split)
Strossmartre/Ljeto na Štrosu (Zagreb)
Animafest (Zagreb)
Contemporary Dance Week/Tjedan suvremenog plesa
Summer Nights/Riječke ljetne noći (Rijeka)
InMusic Festival (Zagreb)
International Children's Festival/Međunarodnji dječji festival (Šibenik)
Hideout Music Festival (Pag)
Fantastic Film Festival (Zagreb)
July
Dan-D/"D-Day" (Zagreb)
Kastav Cultural Summer/Kastafsko kulturno leto (Kastav near Rijeka)
St. Donat's Musical Evenings/Glazbene večeri u sv. Donatu (Zadar)
Đakovo Embroidery/Đakovački vezovi (Đakovo)
Omiš Klapa Festival (Omiš)
Dubrovnik Summer Festival/Dubrovačke ljetne igre (Dubrovnik)
Electric Elephant (Tisno)
Ultra Europe Festival (Split)
Courtyards/Dvorišta (Zagreb)
Vanka Regule/"Outside the rules (Sutivan, Brač)
International Folklore Festival/Međunarodna smotra folklora (Zagreb)
Seasplash Reggae Festival (Pula)
Ethno Ambient Live Music Festival (Split)
Osor Music Evenings/Osorske glazbene večeri (Osor, Cres)
Pula Film Festival (Pula)
Rab Fair/Rapska fjera (Rab)
SuncéBeat (Tisno)
Motovun Film Festival (Motovun)
Split Summer/Splitsko ljeto (Split)
Supertoon Festival (Šibenik)
August
Homeland Thanksgiving Day
Assumption of Mary
Soundwave (Tisno)
Saljske užance (Sali, Dugi Otok)
Alka medieval joust (Sinj)
Neretva Boat Marathon/Maraton lađa (Metković)
Days of Diocletian/Dani Dioklecijana (Split)
Tilting at the Ring/Trka na prstenac (Barban)
Špancirfest (Varaždin)
Vukovar Film Festival (Vukovar)
Dimensions Festival (Pula)
September
Outlook Festival (Pula)
PIF International Festival of Puppet Theatre/Međunarodni festival kazališta lutaka (Zagreb)
Korkyra Baroque Festival/Korčulanski međunarodni barokni festival (Korčula)
Hartera Rock Festival (Rijeka)
Buzet Saturday/Buzetska Subotina (Buzet)
Festival of World Theatre/Festival svijetskog kazališta (Zagreb)
Split Film Festival (Split)
Varaždin Baroque Evenings/Varaždinske barokne večeri (Varaždin)
International Festival of Experimental Film and Video/Internacionalni festival eksperimentalnog filma i videa (Zagreb)
October
BIT – Blind in Theatre; Odd-numbered years only. (Zagreb)
Zagreb Film Festival (Alternatively in November)
November
Zagreb Film Festival (Alternatively in October)
All Saints' Day
St. Martin's Day/Martinje
Remembrance Day
December
Human Rights Film Festival (Zagreb and Rijeka)
Advent (Zagreb)
Christmas Day
St. Stephen's Day
Luxury travel tips
There are myriad luxury options to fill a trip to this exceptional Eastern Mediterranean country from beginning to conclusion: Luxury travel services are well-established in Croatia, particularly along the coast. If visiting in the height of summer, it's possible to avoid the crowds altogether by taking a private charter flight by plane or helicopter to the airport and between certain destinations where a helipad is available.
Istria and the Dalmatian Coast are considered the highlights of any trip to Croatia, and travel by water is one of the best ways to get around while maintaining your privacy, comfort and personal space. A luxury yacht will provide accommodation, sensational on-board amenities, meals and entertainment while you cruise along the stunning Adriatic coastline in style, allowing your group to reach secluded beaches in bays far from the tourist routes.
Itineraries can be organised well before the holiday commences that provide VIP experiences and private tours of some of the greatest landmarks, as well as incorporating the interests of the group: Scuba dive amongst the WWII wrecks, kayak and go white water rafting along rivers and go fishing for big game before cooking up your catch with a beach barbeque at sunset.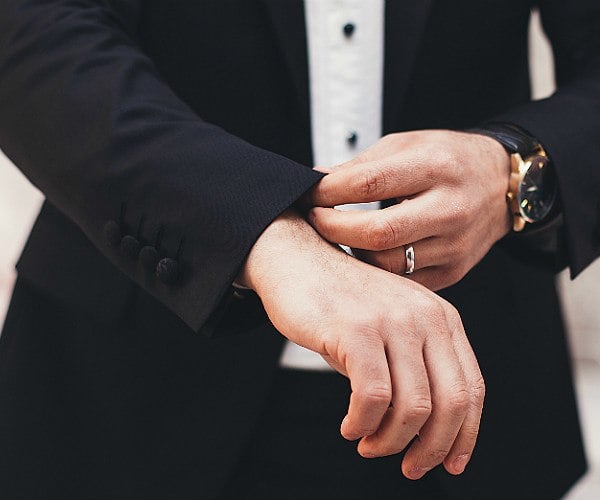 When it comes to exceptional dining there are plenty of Michelin star options up and down the coast, including Monte in Rovinj, Draga di Lovrana in Lovran, Boškinac in Novalja, Pelegrini in Sibenik, LD Restaurant in Korcula and Restaurant 360 in Dubrovnik. Each of these locations also has luxury accommodation available, some of the most notable being Villa Dubrovnik, Grand Villa Argentina and Hotel Excelsior, all in Dubrovnik, Hotel Lone in Rovinj, and Lešić Dimitri Palace in the medieval town of Korcula.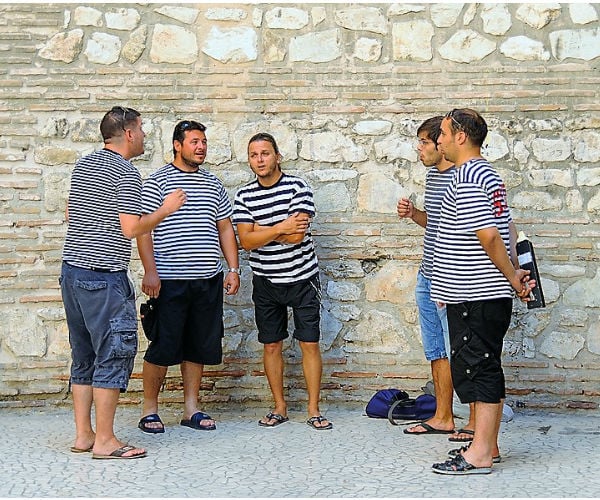 Language and culture
Croatians have a strong sense of national identity formed from a rich cultural heritage and a long drive to become an independent nation. A strong attachment to family and a mainly Roman Catholic population form the values of Croatian society, which is entrenched in folklore that celebrates life through poetry, song, stories and dance as well as costumes and jewellery.
There is a preference for being straightforward in conversations, however, this direct manner is balanced by politeness and diplomacy to avoid arguments, and in relationships that are just being established the conversation tends to avoid too much personal opinion.
Initial greetings in Croatia tend to be formal, with honorific and surnames used to address one another. Only close family and friends use first names and visitors should avoid using first-name terms unless invited to do so.
Useful phrases
The Croatian language pronounces every letter and treats 'j' as if it was a 'y', so dobro jutro is pronounced dobro yutro.
Hello – Zdravo/Bok
Goodbye – Dovidenja
Good day – Dobar dan
Good morning – Dobro jutro
Good evening – Dobra večer
Yes – Da
No – Ne
Please – Molim
Thank you – Hvala
How are you? – Kako si?
I'm fine thanks, and you? – Hvala, dobro. A ti?
Nice to meet you – Drago mi je
What's your name? – Kako se zoveš?
My name is… – Zovem se…
Sorry – Žao mi je
Excuse me – Oprostite
I don't understand – Ne razumijem
Do you speak English – Govorite li engleski?
How much is this? – Koliko je to?
Water – Voda
Wine – Vino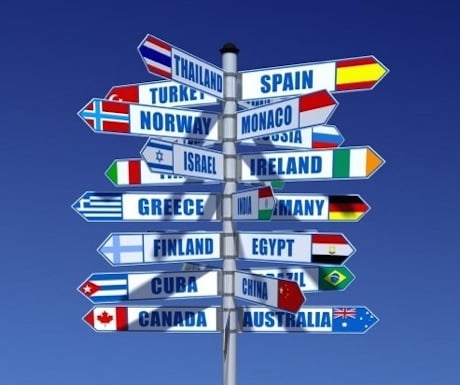 Weather in Croatia
There are two very different climates in Croatia: The warm Mediterranean weather along the coast and the more extreme interior.
The Croatian Coast is a year-round destination that enjoys a Mediterranean climate of hot and sunny days during the summer and mild winter with an increased chance of rain. The average summer temperature comes to 27°C/80.6°F in July and August – the hottest months – and 9°C/47°F in December and January. For those who want to avoid the summer crowds, the autumnal months of October and November offer cool, comfortable temperatures for visiting the sights but it will probably be too chilly for sunbathing.
Without the cooling winds blowing off the Adriatic, the summer months can be considerably hotter in the lowlands of Croatia's interior, where Croatia's capital, Zagreb, is located. The reverse is true in winter, reaching below 0°C/32°F and heavy snowfall likely. The Dinara Mountains are a cool 15°C/59°F in the summer and dip below -5°C/23°F in winter; with snow cover creating the ideal conditions for winter sports.
Useful information
Currency
The Currency in Croatia is the Croatian Dinar (HRK and/or kn). See www.xe.com for current exchange rates with the British Pound, Euro and the American Dollar.
Power
Croatia operates on 230V / 50Hz power system and uses type C and F sockets, for which plug types C, E and F are compatible. Visitors from Russia and Europe have compatible plugs, with the exception of type L plugs used in Italy. Other countries will usually require an adapter and a power converter for countries such as the USA where there is a different voltage. Adapters can be bought online from Amazon or in airports and may be provided in hotels throughout Croatia.
Telecommunications
The three mobile providers in Croatia are T-Mobile, Tele2 and VIPnet. To connect to the local network, visitors can purchase a SIM card at one of the mobile stores that can be found throughout Croatia. Phones might also have to be unlocked for the region, and an alternative is to buy a phone and a SIM card together. Visitors on a short holiday will prefer the pre-paid Pay As You Go (PAYG) system over a 12-24 month contract, and PAYG can be recharged using a top-up card available at most tobacco stands, newsagents and supermarkets, at some ATMs or directly through the service provider.
Timezone
UTC +1 (Zagreb) CET Central European Time
UTC +2 (Zagreb) CEST Central European Summer Time
Tipping
The size of the tip in Croatia depends upon the type of service: For taxis, it is customary to round up the fare, while a tip for your tour guide should come to 10-15 kunas per person and you can give more for an outstanding experience. Spas in Croatia usually receive a tip between 10-20% which can be given directly to the masseuse or to the reception.

At restaurants adding 10% to the final bill is standard, even if a service charge has already been included. Patrons to local bars usually don't give tips unless they are a particularly large group that has stayed a while, or because they have received excellent service. More upscale establishments such as cocktail bars where wait staff are more common will appreciate a tip of 10%, the same as restaurants.
WiFi
WiFi is freely available in public areas as well as most accommodation; more rustic accommodation in rural areas is unlikely to provide WiFi, while hotels in cities will provide WiFi in the rooms. Some cafes, restaurants, bars etc. might have a password to restrict access to patrons; those unfamiliar with Croatian spelling and pronunciation might find it easier to have staff write the password down.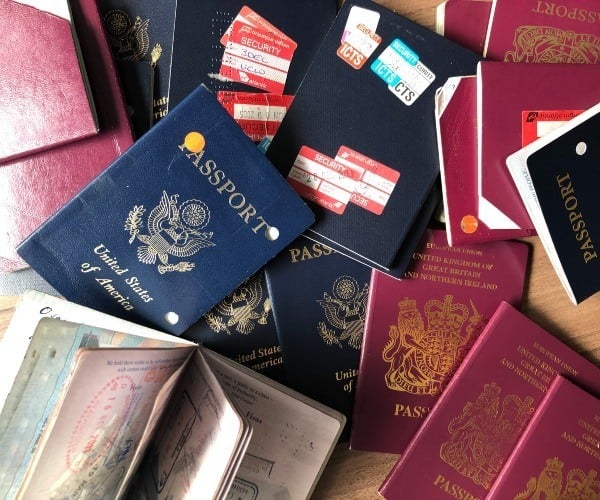 Want to contribute to our travel guides? Please contact us for details…