Home > Travel Guides > South Africa > Gauteng Travel Guide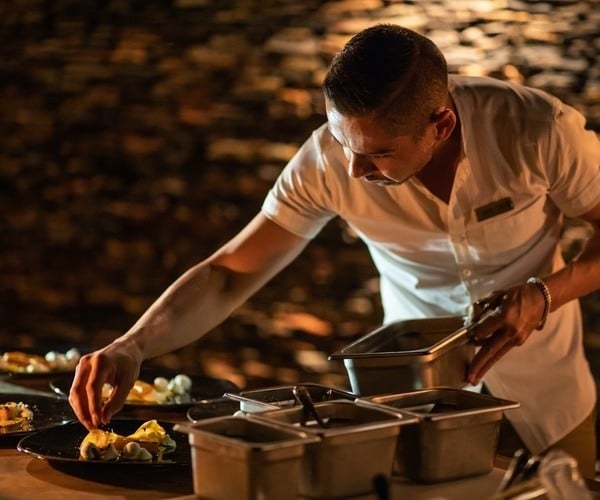 LUXURY TRAVEL
Gauteng Travel Guide
While South Africa is a massive country with such diverse landscapes, cultures and an endless array of colours, Gauteng remains the smallest province in the rainbow nation. However size really doesn't matter here cause it's one of the hubs into Southern Africa, the financial, political and economical hotspot of the country and offers way more to visitors than just a pretty face.
Introduction to Gauteng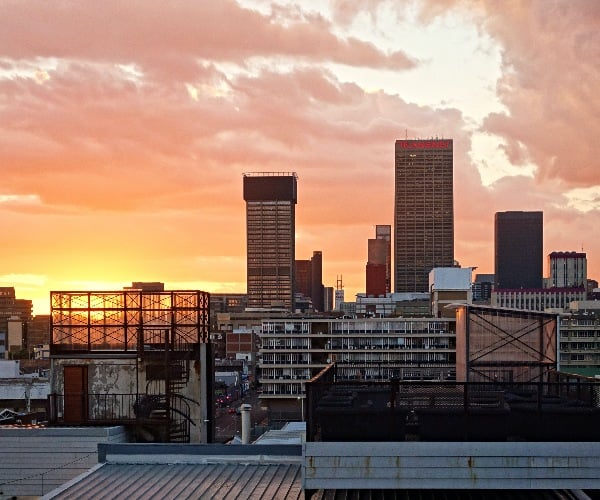 Gauteng only covers 1,5% of the country and as such it's by far the smallest of the 9 provinces in South Africa but with a population of around 16 millions or roughly 26% of the nation it is equally the most densely populated.
The biggest concentration of people can be found in the large urban jungles like Johannesburg and Pretoria (also known as Tshwane nowadays).
While most of the province might look like concrete and glass structures, there's also plenty of parks and even wide open spaces to be found and it's only a given that these are often frequented by the locals.
Pretoria is the capital but is mostly overshadowed by its bigger neighbour Johannesburg. The two cities are half an hour apart by car, yet there are very different in multiple ways.
Pretoria
While many visitors arrive in South Africa through Johannesburg OR Tambo Airport which is merely 40 minutes away from Pretoria, it is often ignored due to several reasons which don't always make sense.
It's true that its bigger neighbour has a lot more going on, but that doesn't mean there's nothing to see and to do in Pretoria, nor should it be avoided when traveling through the country.
First and foremost it is the administrative capitol of South Africa, meaning there's some iconic sights that can be seen like the Union buildings with its beautiful gardens in front. It's also a very important university city where lots of brilliant minds come together and if you drive into the city from the south you can't ignore the massive university building that is perched upon the hillside, welcoming everyone to the capital.
As an administrative capital you will find all the foreign embassies here which in itself isn't something extraordinary but…. when you visit during the months of October and November the countless jacaranda trees that line the streets of the diplomatic neighbourhood are in full bloom, colouring the whole area purple. And it is not the only place in Pretoria where you can drive under a purple blanket of jacaranda flowers. Literally all over the city you'll find these wonderful trees which give great shade during the rest of the hot summer and many visitors flock in to witness the beauty of it all.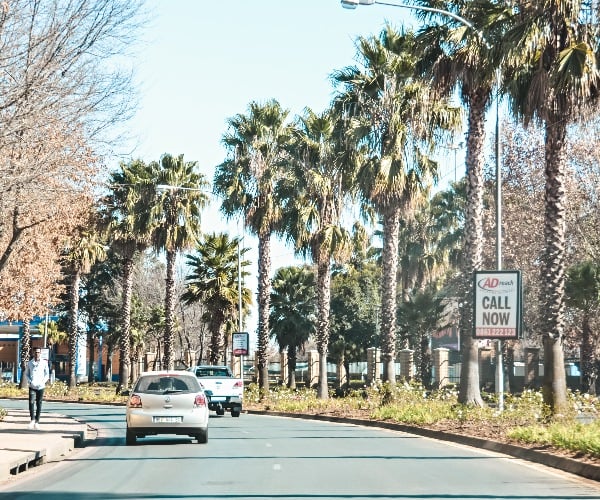 Pretoria is also a great starting point to visit some of the countless national parks and game reserves that are often just a short drive away. About 2 hours to the west and you'll be in the amazing Pilanesberg NP. If you go north for about 2 hours you'll be able to explore Marakele NP and 4 hours to the east you'll find the world renowned Kruger NP.
Johannesburg
Often referred to as "the city of gold" due to its rich gold deposits which were, and still are mined since they were discovered in 1886. The gold rush that followed created a city which we now know as Johannesburg, or Jozi als locals like to call it. The slag heaps in and around the southern part of the central business district (CBD) also often have a yellow shine, instantly reminding you why this metropolis became what it is today.
It is still the economical epicentre of the country and many large multinationals have their headquarters here. Often the influx of these massive companies created new neighbourhoods where they would install their offices. Sandton and Rosebank are the perfect examples of these, but even places like Melrose Arch are equally made into a success story as a result of this. A few decades ago the city was notorious for its crime and violence, yet in recent times this problem is more concentrated to certain areas where tourist don't go.
Today the city is thriving again and there's a constant flow of new arrivals when it comes to restaurants, bars, shops, hotels, entertainment and so on. As a result there's a real buzz going on even though the city is still suffering from its bad reputation, especially with international visitors. Don't get me wrong, crime is certainly not gone, but it is certainly not more than in any other place in South Africa and being vigilant is always key. Also, a lot of the South African crime happens in places where tourist don't have to be, so please don't let it be a reason to stay away cause you'll miss out on one of the most amazing countries in the world and you haven't visited this nation without spending some time in Gauteng.
Something that will surprise many upon arrival in Johannesburg is how green and spread out the city is compared to many other. This is partly due to the fact that in the early days (when the first gold was found) there was no shade in this area, so the settlers started to plant loads of trees which provided much needed shelter from the sun. Due to its location at over 1700 metres the sunlight is really strong and summers can be very hot, yet thanks to creating the biggest man-made urban forests in the world with over 10 million trees, it's become a truly enjoyable place to live in.
History of Gauteng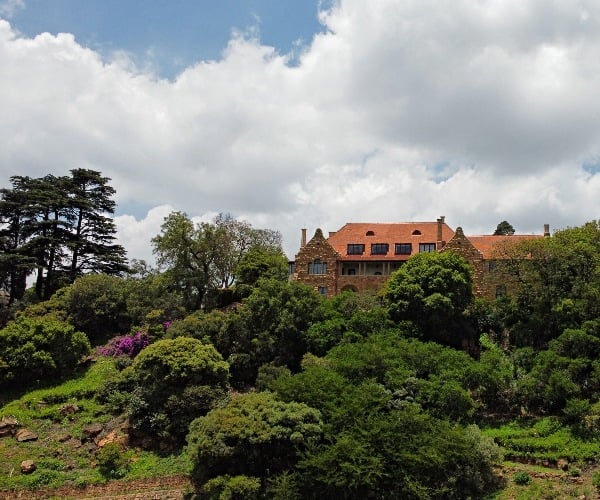 From the early human fossils which can be found in the "Cradle of Humankind" to the remains of the colonisations, Boer wars and even Apartheid, Gauteng is littered with historical sites.
Right outside Johannesburg and Pretoria you will find the famous "Cradle of Humankind". Today it's a UNESCO World Heritage site but thousands of years ago our ancestors lived in these caves which can be found all over the area. All around the country, remains of these early inhabitants were found, revealing a history dating back more than 170.000 years.
But even though people have been living in this area for thousands of years, it's only from the early 19th century when things have started to be documented in a proper manner, leaving much details of its history up in the air.
We know several tribes have roamed in Gauteng and South Africa in general for centuries but it's only when the Dutch arrived in the Cape in 1652 that things started to shift. The British also got involved and it all led to the fact that settlers started to explore more of Southern Africa and so by the early nineteen-hundreds they arrived in the area now known as Gauteng.
The settlers defeated king Mzilikazi who was ruling these lands back then and started to create little villages, one of them being Pretoria in 1855. However when gold was found a mere 30 years later in 1886 just south of it, it triggered a massive gold rush and quickly because the largest gold producer in the world. It was at this time the city of Johannesburg was founded to accommodate all the gold hungry enthusiasts that flocked in to hit it rich. Jozi quickly overtook Pretoria in size and development and became a mayor hub in this part of the African continent.
But where Johannesburg was rich in gold, Pretoria soon became rich in diamonds after they were discovered in 1898 on a farm just 30 kilometres away from the city. It led to the discovery of the famous Cullinan diamond which till today is still the largest diamond ever found at 3.106 carats.
Fast forwards to 1934 where South Africa became an independent state with Pretoria as its capital but this didn't mean all the troubles were over. Apartheid split the population in different categories and even though it officially ended in 1994, the country is still liking its wounds and trying to get everybody on the same page. In recent years South Africa has also become a refuge for people from neighbouring countries which are doing far worse or where there is little hope for prosperity like Zimbabwe, Malawi and Mozambique.
Where to stay in Gauteng
It might be the smallest province in South Africa, it surely boosts one of the largest choices when it comes to accommodation which are dotted away in every corner you can think of.
Of course there's the obvious cities like Johannesburg and Pretoria where many travellers spend some time to learn more about the culture, history but also just to relax, enjoy the amazing gastronomic experiences that can be had over here or just to shop until they literally drop.
The layout of these cities allows for the visitors to choose from either staying among some of the high-rise buildings in the city centre or spending more time in some of the many suburbs which mostly have a very residential feel and can often hide some real gems.
If these area's are still too crowded for you there some good news cause Gauteng also has some amazing countryside where you can go for hikes or even game drives. Dinokeng Game Reserve just north of Pretoria is the perfect example if you are looking for a place to relax outside the urban jungles and close to nature and its wildlife.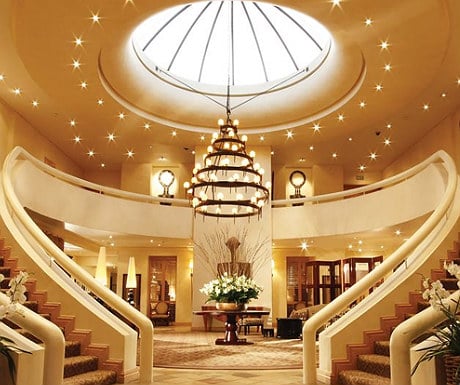 Around the Cradle of Humankind you'll also find some amazing little towns tucked away in the beautiful greenery where many locals also try to escape the city and take it a bit slower while enjoying the wonderful scenery.
In the end it doesn't matter where you go in Gauteng, there's plenty of options which will surely satisfy even the most demanding traveller. It's just a matter of find the right one for you.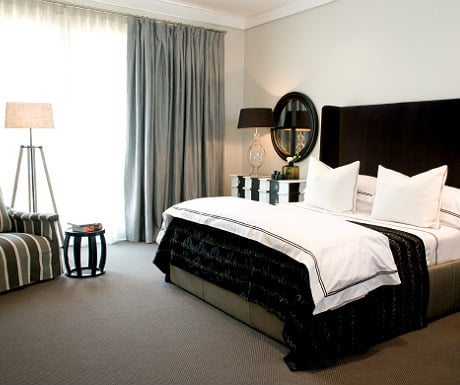 Accommodation in Gauteng
Whether you prefer very basic, or rather want to go all out with the ultra-luxurious accommodation, one thing will always be a constant and that's the smile you receive from the people who welcome you. It's that African warmth that is all around and gets under your skin quicker than you would imagine.
Guesthouses are everywhere and often these are a great option due to their price but also because of their personal character.
Don't be surprised if the owner invites you to have a drink together and possibly a traditional braai. It gives a more homely feeling instead of the static experiences which you sometimes get in larger properties.
Most hotels belong to either international (Marriott, Radisson, IHG, …) or local chains (Sun, Legacy, Newmark, …), but there are plenty of boutique hotels too which are mostly targeting the higher end of the market yet are worth every penny. The international brands mostly focus on the big cities like Johannesburg and Pretoria where the local chains try to offer more coverage across the whole province.
Something very popular in Gauteng (and the whole country for that matter) is Airbnb. Loads of options to choose from and there's always something for any budget. They can be the perfect alternative to hotels and guesthouses for those who want to stay longer or be more independent. While the apartments in the CBD might be very sought after by business people who are staying on a longer assignment, the houses in the urban areas are very much liked by families and younger couples who like to spend some time in the garden. Often they even have a pool which can be very refreshing on a hot summer's day, not to mention the braai (local word for barbecue) that is mostly built-in and lends itself perfectly to end the day with a bang.
The amount of lodges which you'll find in Gauteng is rather limited compared to its bigger neighbours thanks to the limited amount of game and nature reserves in the province but nonetheless there's anything from the very basic all the way to the 5-star luxury you've always dreamed about. The experience and service might differ massively between them, but so does the price.
Places to visit in Gauteng
With so much history and culture all packed into one small province you would be surprised to know how much there's to see. You could easily spend weeks on end visiting all these amazing sites and still not have enough time to cover them all.
When it comes to cities, there's no escaping Johannesburg which is the economical powerhouse of the nation, but also a great place to explore the history about the gold rush of which many remains can still be seen today in and around the city. There's even a theme park called Gold Reef City where you can go into mine shafts but equally ride rollercoasters above the ground. The entrance of the theme park is situated right across the famous Apartheid museum where you'll learn everything there is to know about this important chapter in South Africa's history.
Soweto is another place you really need to explore to fully understand the culture and soul of this city. The Soweto towers which are the remains of a former power station are towering out over the neighbourhood and for those who love a good adrenaline rush there's the suspension bridge between them from which you can bungee jump.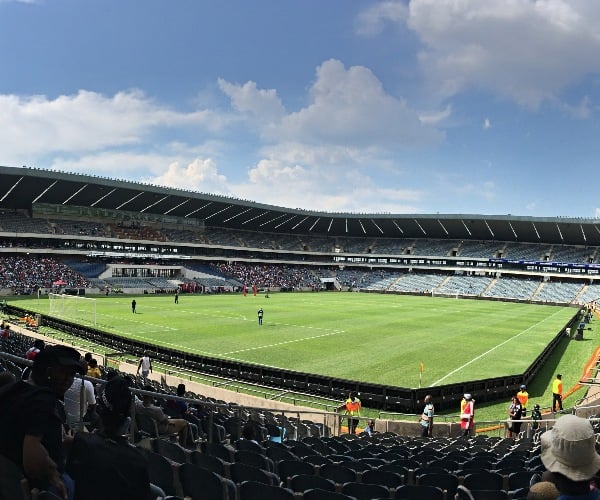 Pretoria also offers some amazing sights to see, the Union buildings being among the most popular. They house both the offices of the President but equally the South African Government. The gardens right in front of it are a popular place for tourists and locals to wander around and snap some pictures with one of the most famous statues of Nelson Mandela.
Another interesting place to visit just south of Pretoria is the Voortrekker Monument which commemorates the voortrekkers who left the Cape Colony during the first half of the 19th century by wagon trains to escape the colonial administration and find better lives inland.
There are several cool and hip neighbourhoods to discover in both mayor cities, and while over time the trendy areas might change, there are still a few that keep their spot on the hotlist. In Johannesburg you certainly need to check out Parkhurst and Melville while in Pretoria you certainly have to pass by Hatfield.
As mentioned before you can find the Cradle of Humankind just outside the city border of Johannesburg. It was declared a UNESCO World Heritage Site and houses the worlds largest concentration of human ancestral remains. There's a beautiful visitor centre and it's equally possible to visit the caves where most of the remains have been found.
There are plenty of spaces to enjoy the natural beauty of Gauteng, be it in parks, botanical gardens or nature reserves like the earlier mentioned. Among the most impressive ones are Walter Sisulu National Botanical Garden, Delta park, Dinokeng Game reserve and Krugersdorp Nature Reserve.
Many locals like to escape the hustle and bustle of the city during the weekends and often they end up in places like Magaliesburg which is a small town west of Johannesburg. There's plenty of activities to do but the success of it is equally thanks to the large array of accommodation that is offered over here. Sit in between the Magaliesberg mountain range can be seen from the town and the oldest gold mine can also be found over here. Truly a lovely place to hang out and take in all that fresh air.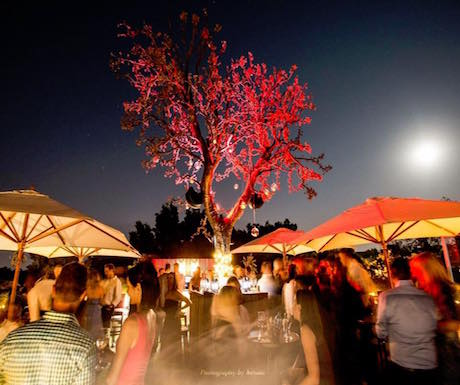 Things to do in Gauteng
It's impossible to talk about all the things you can do in Gauteng, but there are certainly many that deserve to be mentioned.
The big cities like Johannesburg and Pretoria have a vibe which invites everyone to experience what's on offer in each of these urban jungles. Johannesburg still has a large amount of houses dating back over a century and this certainly deserves more credit than what its general reputation would suggest. Plenty of suburbs have restaurants and cafes which are hard to walk past without trying one of their signature drinks or dishes. It's also the perfect way to mingle among the locals and get a better understanding of how daily life unfolds in the city. If you prefer to get a sense of the city without spending too much time then the big bus tour is certainly the ideal solution. With several pick-up points near hotels and tourist centres, it has become one of the number one tourist attractions. It will also stop at the Apartheids Museum, which is a must when you're in Johannesburg as it gives a good understanding of the grim past which certainly isn't forgotten yet by the locals.
Another way to meet new people is to visit one of the many markets that are held every weekend in several different locations across the province. Among the most popular ones are The Playground (it used to be called the Neighbourgoods Market), Rosebank Sunday Market, Fourways Farmers Market and Pretoria Boeremark. Not only is there a real buzz going around these venues, it's also one of the best places to try local food and delicacy's.
Thrill seekers can't visit Gauteng without going to the Gold Reef City Theme Park. Here you'll find everything to entertain any member of the family and for those who want there's even the possibility to visit some of the gold shafts that are still located under the theme park (hence the name).
It might come as a surprise but there are several casinos to be found in the province. The one that sticks out is without a doubt Montecasino, which from the outside looks like a mix between the old town of Montecasino and some Roman palaces. Once you go inside though, you'll quickly be transported into this quaint an idyllic Italian town where you'll find shops, restaurants, bars and of course a casino. However there's a lot more to see and experience here, thanks to the cinema, spa, theatre, hotels,…. My favorite spot is the Piazza which is the perfect spot to have a nice meal al fresco while watching the people pass by.
Like in the rest of South Africa, golf is one of the most popular sports in Gauteng. And there are plenty of golf courses to choose from. While you would expect most of these to be situated outside the city centers, it's actually the opposite as many of the golf courses are within or on the border of the city.
There are many outdoor activities in Gauteng due to the mild climate and the perfect terrain for different sports, activities and adventures. The Kyalami Grand Prix Circuit is the perfect example of an outdoor location where motor enthusiasts can get their adrenaline pumping and test all their new toys.
Food in Gauteng
Many will be surprised but Gauteng and South Africa in general has a very lively food scene where new trends, restaurants and bars pop up every time you blink your eyes.
If you want to experience true South African cuisine you have to join a "braai" which is the local name for a bbq. Big chunks of meat and the famous boerewors are just a few of the items which will be cooked to perfection over the hot coal. South Africans use the braai to cook almost anything, and everyone makes their own variation of "potjies" which is a one-pot (often standing on three little legs) dish.
Not to worry though if you are vegan or vegetarian, as there are plenty of options on almost all the me us out there. And with an endless wealth of fresh produce you can find mouthwatering plates across the whole province.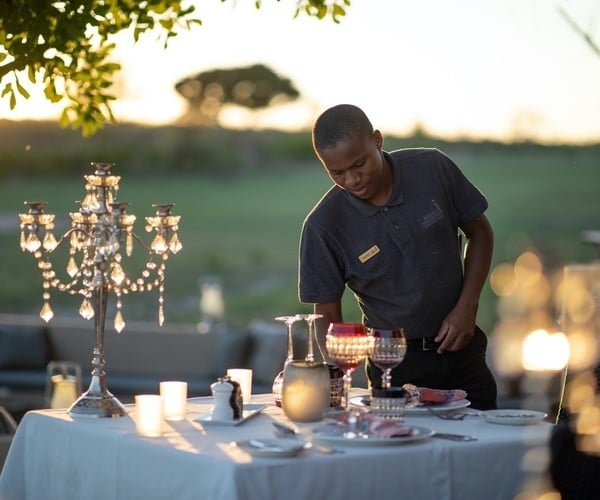 One of the typical snacks is biltong. It is a dried and cured meat which is mostly sliced very thinly and nibbled on at any time of the day, be it with some drinks before or after the braai or just while standing in traffic. It is also one of the most popular souvenirs for locals and foreigners to take overseas.
South Africans do like their desserts and you can find bakeries, ice cream shops and everything in between everywhere you go. Sweet-tooth will like local specialities like melktart, Malva pudding and koeksisters but the classics can also be found here of course.
As mentioned before, many visitors aren't aware of the quality of food and wine that is produced here, but once you're there you'll notice that literally every bar, restaurant and bistro serves delicious fresh food at very reasonable prices. South Africa even has restaurants that sit among the top 100 best restaurants in the world, which is unique for an African country. Most of the culinary temples can be found in the Western Cape but the food scène in Gauteng has matched up recently. Some names to remember are Fermier, Marble and Signature restaurant.
Of course you also have to drink something equally nice and there's certainly no shortage when it comes to that. There are several breweries which produce some very tasty beers, but without a doubt South Africa is most known for its wines. And while many know about them, not many have tasted the wide variety that's on offer. Almost all wineries can be found in the Western Cape split across different valleys but all of these wines can be bought, delivered or tasted in Gauteng. Some of the grapes for which South Africa is famous for are the Pinotage, Sauvignon Blanc and Chenin Blanc. They also produce some very nice sparkling wine but as we all know they can't call it a champagne as they right is reserved to only those wine farms situated in the Champagne region in France. So here they call all their sparkling wines MCC or Methode Cap Classic, meaning they use the same methods as in the champagne region but just with grapes from South African soil. There are countless wines brands that produce high quality nectar yet you certainly need to check out the ones from Meerlust, Creation wines, Vergelegen, Groot Constantia, Kanonkop and Simonsig.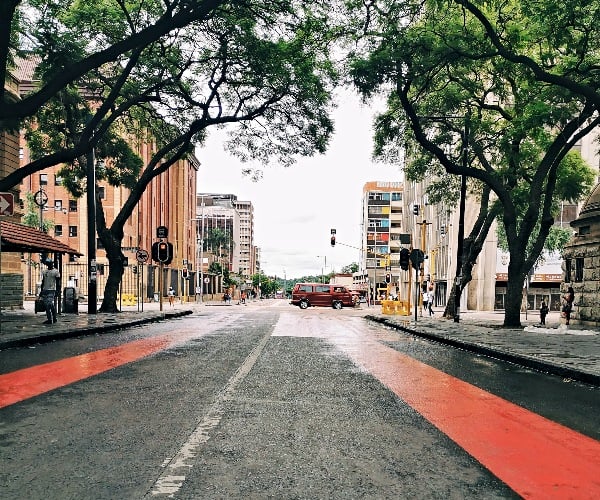 Getting around Gauteng
It is fairly easy to get around in Gauteng thanks to a well established transport network and there's only a few places which are hard to reach.
The main means of transportation is by road. The highways are in very good shape and will let you travel big distances in a relative short amount of time. However, once you venture onto the smaller roads you will need to be careful as often the conditions aren't ideal and potholes become a common issue.
The highway between Pretoria and Johannesburg is one of the most busy commutes in the whole world, and this is year round due to the fact that a lot of people living in and around the capital work in the economical hub of Johannesburg. The road is a toll road yet no need to fear any waiting lines or anything similar as all the cars are scanned and the toll will be automatically added to your bill if you have a rental car.
Renting a car is easy and relatively cheap, and there's a wide variety of rental companies located both at the airports as in the cities. Depending on what you are planning to do, you might want to opt for a 4×4. However if you are just going to stay in Gauteng there's no need for any off-road vehicle.
There are only 2 major airports in Gauteng, being OR Tambo International Airport and Lanseria Airport. The latter is mostly used for domestic travel while OR Tambo is the getaway to Southern Africa and most of the tourists and business travellers will arrive or depart here. They are on opposite sides of Johannesburg and very easily accessible by car or bus, and OR Tambo is even linked to the Gautrain (more on that in a minute).
Train travel is not that commonly used by visitors, however, there is an extensive rail network and South Africa has two very luxurious trains which are an absolute must if you like to travel in style. They are called Rovos Rail and the Blue Train. Both serve the Pretoria/Johannesburg – Cape Town route, but Rovos also offers many other itineraries giving you the option to explore much more of the land and even the neighbouring countries.
There is one other train which I mentioned before, and that's the Gautrain. It was created to relief some of the traffic between Pretoria and Johannesburg and is also one of the safest ways to travel between these cities. They are still expanding its network but some of the main areas like Sandton and Rosebank are already linked to it.
Taxis are commonly found and cheap compared to some of the western countries. But be careful as there are several taxi drivers that try to lure you while they aren't officially allowed to operate as a taxi. Hence why I suggest using Uber or Taxify as both of them are safe and have decent customer service in case of a problem.
When to visit Gauteng
Due to it's location far away from the sea and high up a plateau, Gauteng enjoys some amazing weather and it's the perfect year-round destination if you know what to expect.
Winter starts from end of May till the end of August. During this time it is very cold in the evenings and early mornings and it isn't uncommon to see frost during the night. It does get compensated with clear blue skies on a daily basis for months on end and this helps to get the daytime temperature above 20 degrees creating the perfect setting for some al fresco lunches and aperitifs.
If snow is what you are looking for you might want to head towards the border with Lesotho as there you'll have a pretty good chance of seeing snow covered mountains and there's even a ski slope for those who want to have some winter fun.
Another big plus during winter is the wildlife sightings. Due to the dry climate a lot of the vegetation has gone, making it easier to spot those elusive animals you've been looking for all the time. Even the nocturnal creatures tend to stay out a little longer thanks to the colder temperatures allowing visitors a chance to see these animals up close.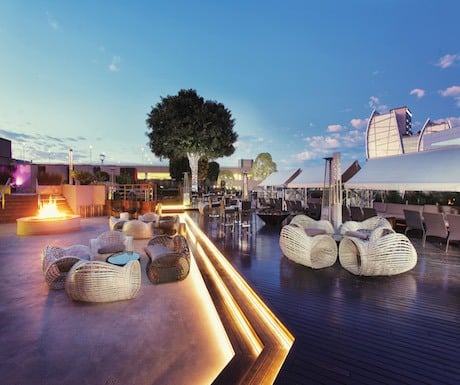 Spring and summer are very similar in terms of sunshine and temperatures, however the rains will now be present even though they are far from a daily occurrence. Nonetheless a great time to visit if you like to spot newborn animals in the wild which is truly an amazing sight to see. Spring is also the time when the jacaranda trees are in full bloom, turning the cities of Pretoria and Johannesburg into a purple oasis. People from far and wide come to see the beautiful scenes and streets that are literally transformed into purple highways.
Autumn usually tends to start around March and goes into winter by the end of May. This time of the year the temperatures start to fall back a bit, yet they are still perfectly fine for any outdoor activity and the rains occur more sporadically. The good thing about it is the fact that the prices of a lot of accommodations drop significantly while it is still a great time to visit and for those who can't stand the heath very well, this time of the year is just ideal. The typical autumn colours or Indian summer as most of you know it are omnipresent during this time thanks to the millions of trees in both Pretoria and Johannesburg, but also outside these city centers.
Events in Gauteng
Here is a comprehensive list of public holidays and festivals in Gauteng.
January
New Year's Day (1st), Nationwide
February
Joburg Film Festival
March
Human Rights Day (21st), Nationwide
April
Family Day, Nationwide Good Friday, Nationwide Freedom Day, Nationwide The Rand show, Johannesburg
May
Workers' Day, Nationwide
June
Youth Day, Nationwide
July
Mediatech Africa, Johannesburg
August
National Women's Day, Nationwide
September
Heritage Day (24th), Nationwide. Joburg Art Fair

October
Soweto Beer festival, Johannesburg
November
Soweto Marathon, Johannesburg
December
Reconcilliation Day (16th), Nationwide Christmas (25th), Nationwide Boxing Day (26th), Nationwide Johannesburg Carnival (31st)
Luxury travel tips
In a land that has known a turbulent history in the past and where the gap between the poor and wealthy is massive, you can expect some truly luxurious experiences to satisfy the needs of those living the good lives.
If shopping is what you are looking for, you need to head over to Sandton City in Johannesburg, one of the biggest malls in Africa and certainly one of the most luxurious. South Africa is a key producer of gold and diamonds so expect a lot of jewellers offering some one-of-a-kind pieces. Melrose Arch is just a stone's throw away but this little urban island is made for the rich and famous and you'll find some great restaurants, hotels and of course shops here. If there's a new supercar on the market, this is the place where you see them passing by. Rosebank mall certainly also deserves being menrtioned as in recent years it has expanded to rival any of the big malls across the province and even the nation. It feels more authentic and local compared to Sandton or Melrose Arch, which is equally why it is so popular.
Wellness is also on the rise and getting pampered has become part of daily life. Some of the spa's offer very exclusive treatments like a gold facial to name just one. There are tons of spa's and wellness boutiques dotted all across the province so you'll be spoiled with choice.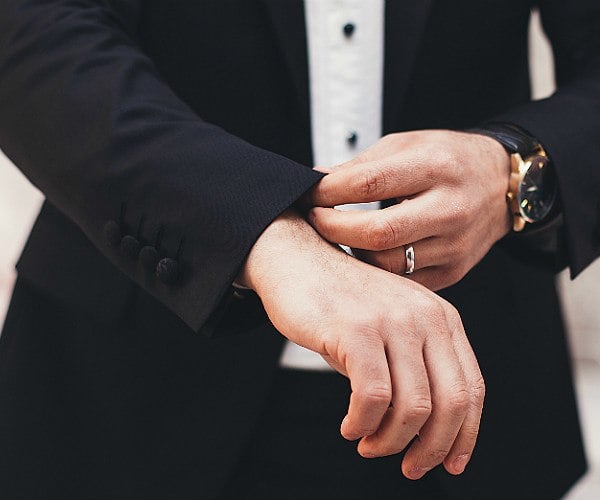 Locals aren't the only ones paying top money for some of the most luxurious experiences, and nowhere is it more obvious than when it comes to safaris. From Johannesburg many take direct charter flights into the national parks and reserves, cutting the travel time massively which can be spent on more game viewing. International travellers happily spend a few thousand pounds per night in a luxury safari lodge without any hesitation. Of course, these prices include everything from fine dining to game drives and a continuous flow of some of the best South African wines. Places like Singita, Londolozi and Royal Malewane are often fully booked way in advance, especially during the peak season. The most remote and arguably luxurious lodge is Tswalu Kalahari. With their own fleet of private aircraft they'll fly you into their game reserve which is the biggest private reserve in South Africa. And once there you will experience nothing short of pure safari perfection.
With so many restaurants, bars and hotels all competing to get a slice of the cake, it's hard to know where to find those hidden gems where you can truly relax or enjoy the overall experience. For those looking to stay near Sandton there's the Saxon. A boutique 5-star luxury hotel where many heads of state, VIP's and anyone with fame have stayed. While being located in the middle of a residential neighbourhood, it still boosts a lush oversized garden and some of the biggest suites to bound in Gauteng. Their restaurant is Michelin star quality and their afternoon tea is renowned all over the city. Another hotel that's worth mentioning is the Four Seasons Westcliff as it is perched on a cliff (who would have guessed) overlooking a large part of the northern Johannesburg suburbs. It also overlooks the Zoo which gives you the fun opportunity to spot some elephants while sipping some nice wines or cocktails on their stunning terrace. during jacaranda season you need to make reservations to secure your spot as it is the place to be during this time of the year because of the insane views over the purple forest.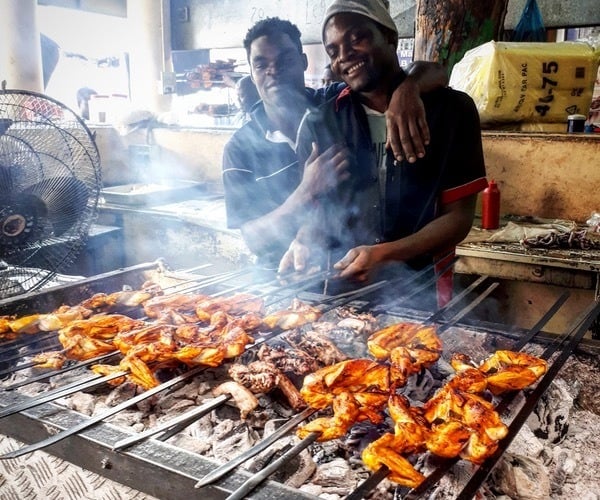 Language and culture
It might sound crazy but there are no less than 11 official languages in South Africa. Many of these are more concentrated to specific regions than others, with English, Afrikaans and Zulu being the most spoken out of all. Specially English is known by everyone so you don't need to worry to get around if your Zulu, Xhosa or Afrikaans is a bit rusty.
With such a large variety of tribes and ethnic backgrounds, it shouldn't be a surprise that this country is a cultural melting pot, and Gauteng is no exception. It's nickname as the "rainbow nation" surely isn't stolen. And while the different cultures regularly clashed in the past, it has become a lot more open minded.
Yet, South Africans are a proud nation and the different cultures you find over here will be well nourished by its people as they have a profound respect for their ancestors and history.
The white population is a minority but has been leading most of the country since more than a century. However, this is changing and regulations have been put in place to see more black men and women take leading roles in various industries.
Useful phrases
Yes – Yebo
Sandwich – Saarmie
Nice – Lekker
Hangover – Babbelas
Buzz jerky – Biltong
Friend – Bra
Barbecue – Braai
Soon – Now now
Pick-up truck – Bakkie
Go away (not in a nice way) – Voetsek
Broke – Platsak
Annoyed – Gatvol
Illegal bar – Shebeen
Quickly – Chop chop
South Africa – Mzansi
Gangster – Tsotsi
Running shoes – Tekkies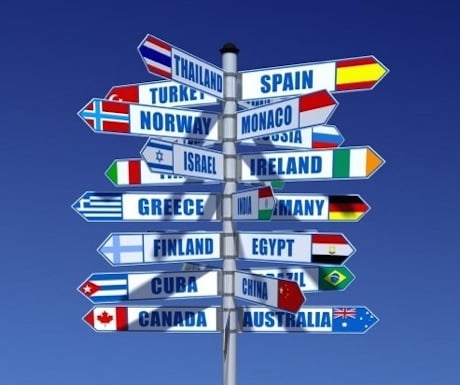 Weather in Gauteng
Visiting Gauteng soon? See below for the latest weather forecast for Gauteng.
GAUTENG WEATHER
Useful information
Currency
South African Rand is the currency used. The name comes from the "Witwatersrand" which is the name for the ridge on which Johannesburg is built and where the large gold deposits are found.
Power
Gauteng operates on a 230V system and has three-round pin plug sockets accepting type C or D plugs.
Telecommunications
Vodacom, MTN and Cell C are the main telecom providers with the best coverage throughout the province and country. Remote places might only be able to receive a signal from one provider so check with the accommodation upfront in case you are going off the beaten track, but this is mostly outside of Gauteng. SIM cards are easy to buy at the OR Tambo International airport upon arrival, less so once you leave these gateways. Data isn't that expensive and the roaming speed is decent.
Timezone
UTC + 2 with no change in summer or winter
Tipping
Tipping is generally done in restaurants and bars. If you are happy with the service then you should tip between 10-20%. Of course, these extra's often represent a big part of the income for the employees and that's not only limited to the previous mentioned, but also in hair salons, hotels (bell boys, cleaning), taxi drivers and tourist guides. Another place where tips are the norm is in safari lodges. Usually you leave a tip for your ranger (and tracker if you have one) and one for all the rest of the staff which you don't always see like kitchen, maintenance, security staff,….
WiFi
In general there is free wifi in most restaurants, hotels, malls, cafes, shops and sometimes even neighbourhoods. It's not always the fastest but it does the job.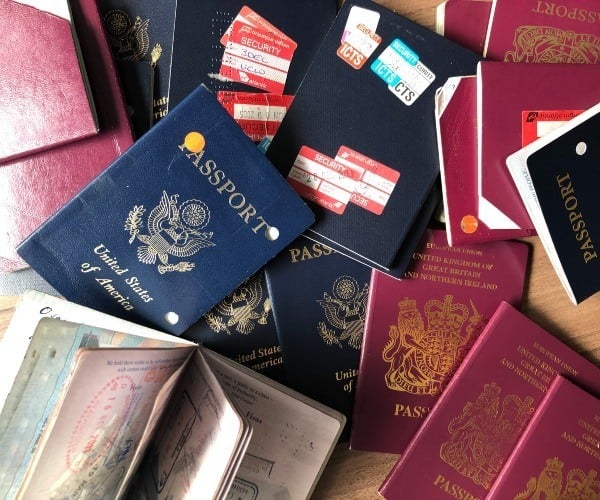 Want to contribute to our travel guides? Please contact us for details…