Home > Travel Guides > Japan > Chūbu > Hakuba Travel Guide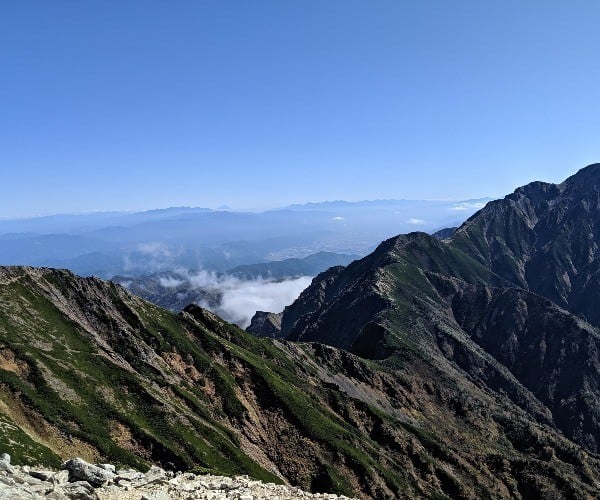 LUXURY TRAVEL
Hakuba Travel Guide
As the centrepiece of Japans Northern Alps – located on the main island of Honshu – the Hakuba Valley is comprised of 10 ski resorts that span a distance of 40 kilometres from north to south. Contrasting with its shoulder season persona as a quaint farming village, Hakuba is swiftly becoming a world famous ski destination – best known for its copious snowfall. Given the juxtaposition that is Hakuba, there is no shortage of adventure, activity, authenticity and experience.
Introduction to Hakuba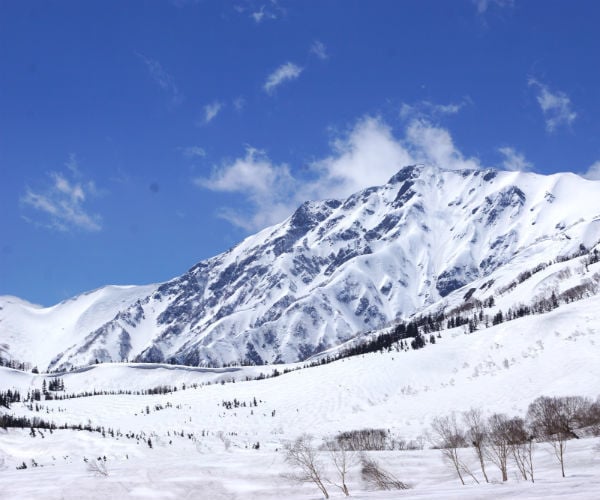 The village of Hakuba is located in Nagano Prefecture on the main island of Honshu. Though Hakuba has been a destination for mountaineers since the turn of the century, it was the 1998 Winter Olympics that placed an international spotlight upon it. In the two decades that have since followed, it has become a famous ski destination both within Japan and around the world.
The climate, number of visitors and activities available varies wildly between the seasons. With the winters drawing the most overseas visitors – famed for its impressive annual snowfall averaging 10 to 11 meters – the summer seasons are hot, humid and offer an array of outdoor actives to try your hand at.
Few international tourist find themselves in Hakuba outside of winter, giving way to a normal, every day life in rural Japan type feel. Essentially a rice farming village with incredible mountain scenery year round, visiting at different times of the year will give very different experiences; timing your visit to best favour your interests and trip goals is therefore essential.
The village of Hakuba spans a large area and is broken down into smaller clusters – forming different neighbourhoods and hamlets – largely comprised of private permanent homes. As you draw closer to each of the 10 ski resorts the density of accommodations increases, as does the distribution of shops and restaurants. The better known resorts are closer to the main townsite, while some of the lesser known ones are further away.
The Resorts
Cortina is the furthest north, and one of the better known as it typically receives more snow than elsewhere in the valley. While it is a tree skier's dream – with deep, steep, off piste lines accessible from the chairlift – its beginner, novice and intermediate slopes are limited. It is 20-30 minutes from Hakuba Village, with just a few accommodation and restaurant options in the surrounding area. On big snow days it can become very busy, and on during extreme snowfall it can remain closed; do check their lift status before heading out.
Norikura, whilst modest in size it has some great beginner terrain, and a few steeper slopes too, and sees snowfalls similar to that of Cortina`s. It is largely underrated, resulting it its ability to avoid slope crowing, and can be a good choice for powder morning. Again, there are a few accommodation and restaurant options, though it is seeing a flicker of revival in recent years. The authenticity index would be high, as most people stay closer to the better known resorts.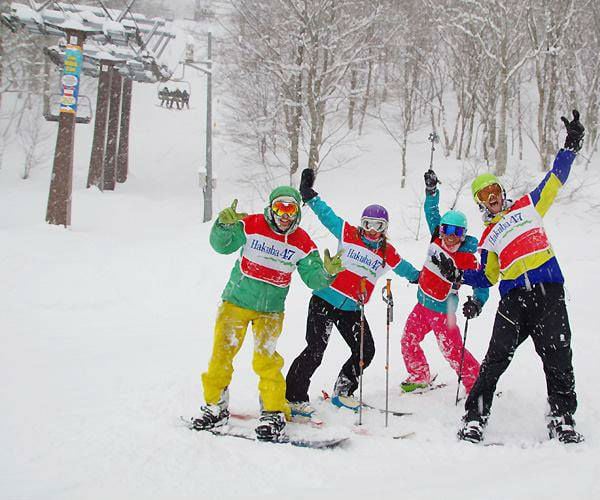 Tsugaike famously boasts the most beginner terrain in all of Japan, and is therefore perfect for lower level skiers. It also has a good "Double Black Diamond" advanced tree riding area – with fun, long lines down through the trees. The southern aspect of this zone can succumb to solar warming if the sun emerges, meaning that the DBD zone is best enjoyed on a stormy and/or cold weather day. Advanced on piste skiers may struggle to find a variety of challenging on piste terrain, though it still draws big crowds at the weekends. Though its volume of beginner terrain is impressive, it is all located on its lower slopes that are fully depended on good snow coverage. If visiting during the early or late season – or on a weaker snowfall year – you would better play your odds at resort where the beginner area is located higher up the mountain.
Iwatake is finally gaining the traction that is deserves, as the only resort in Hakuba to offer 360 degree panoramic views. Getting up close and personal with Hakuba`s famous Three Peaks, the Hakuba Mountain Harbour is the perfect spot for skiers and non skiers alike, maximising on the impressive views by offering excellent coffees, baked goods and beers in the foreground. The skiing is best suited for intermediate skiers, and those that wold like an approachable, non threatening introduction to off piste skiing. Advanced riders will enjoy the natural half pipe expert run on the backside, and a variation of off piste lines in the "Sawa area". There are plans for a Magic Carpet area at the summit, which would make for a great spot for beginners.
Happo One; far from being a beginner's mountain, the majority of slopes are red, with those that lead to the base area of the mountain predominately black. While Happo is the largest of the Hakuba resorts for on piste options, it is by no means the best choice for everyone, and will make for a challenging day for anyone below a strong intermediate level. Its long famed history means that it can get very busy during peak times and weekends, and as the parking is limited, the access can be awkward. That said, the slopes are wide and open, offering spectacular views of the town site and larger peaks beyond.
Hakuba47 claims the title for the longest season for top to bottom skiing as it's north facing slopes preserve cooler temperatures, allowing the snow to remain on these slopes longer than elsewhere. The same reason also sees lighter, drier snow, even on sunny sky days. This makes it the choice resort for early and late season skiing, and being the only resort in the valley thats provides a ski school line for those taking lessons with their schools, it is also the "go to" for busier times of the season. The beginner terrain follows a smooth progression and is conveniently located mid-mountain, once again offering optimum conditions for beginners throughout the season. The advanced Tree Riding Zone is home to some of the most interesting and technically challenging in the valley, and the high speed quad allows one to lap the off piste areas quickly. As a true "something for everyone" resort, Hakuba47 is valleys most diverse resort.
Goryu/Iimori are two separately managed yet smoothly connected resorts, that are also connected to Hakuba47 at the summit, giving an impressive number of runs and terrain to be explored under the same lift ticket. Beginner slopes are located at the top, giving it a long season for all levels of skiers, and the bottom slopes of Iimori are a beginner's dream, with wide open slopes and an accessible progression to steeper slopes. The layout is logical on both base areas, with all facilities that you may need.
Sanosaka remains of the beaten path, and that is it's greatest strength. A modest size resort overlooking the picture perfect Lake Aoki, few tourists find their way here, resulting in quiet, wide open slopes. The overall vibe is laid back – dated by elements of the 1980s scattered throughout – and the lack of modern commercialism is refreshing. Standing at the top of an immaculately groomed yet almost empty slope, you'll overlook the lake, clusters of humble houses and an expanse of rice fields. Though it exists as a ski resort, the surroundings cant help but ooze authenticity for every day life in Japan. Sanosaka is charming, surreal, and definitely underrated.
Kashimayari is the second furthest south, and being 25 minutes by car from the main village hub, it sees few international tourists. As another resort that offers a lake view, Kashimayari is not short of local charm and impressive views. It is a smaller resort, best suited for intermediate skiers, though when a southern storm arrives in the valley the tree skiing available off piste can be remarkable, and utterly uncrowded. A small village is nestled between the lake and the base slope, once more creating a quaint, every day atmosphere, and and off of the slopes.
Jigatake is the furthest south and the smallest of the Hakuba resorts. Located 40-50 minutes from the better know mountains, it best serves the domestic community in the nearby municipalities of Omachi, Azumino and Matsumoto. Quaint though it is, the distance from most accommodations, combined with the limited number of slopes, makes it a tough sell for most tourists.
History of Hakuba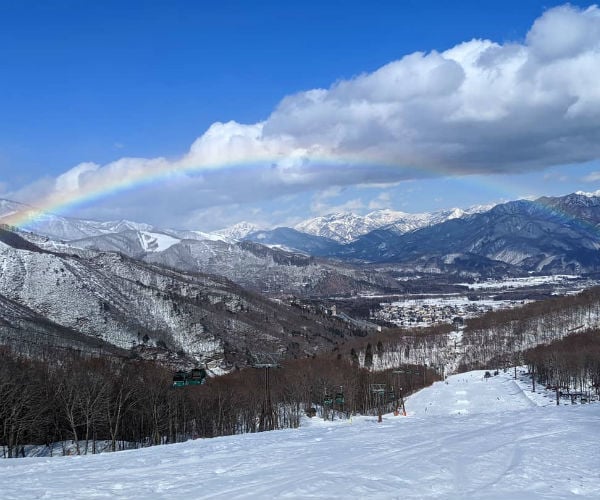 As with much of Japan, the history of Hakuba is a long one, with settlers arriving in the region as rice farmers some 6000 years ago.
In these ancient times the Shionomichi – that is, the salt road – passed through Hakuba, where salt from the Sea of Japan (some 40 kilometres north) was transported to the city of Matsumoto to the south, where is was processed and distributed throughout the region.
At the end of the 1800s, the mountains became an increasing source of interest and adventure, and climbers were drawn from overseas as well as from within Japan to challenge them. Missionary turned mountaineer Walter Weston summited Hakuba's highest peak – Mt Shirouma, or Mt Hakuba, depending on how the Kanji is read – and was instrumental in establishing the Japan Alpine Club in 1900. The addition of electricity in 1919 and a train line in 1923 saw the region expand further, until it was officially named a village in 1930: so named after it's highest peak.
Japan's Northern Alps received their naming from their European counterparts, as mountaineers from Europe claimed a resemblance when comparing the ranges. Skiing in the area has been enjoyed since the turn of the 20th century, though it was only after the second world war that the winter sport itself drew visitors to Hakuba as a tourist destination. 1947 saw Minshukus – traditional bed and breakfasts – begin to appear within the Hakuba region, ready to receive ski tourists.
In response to this interest surge, Happo One began developing it's ski resort, and in 1952 the first lifts were installed – though it was not until 1958 when the majority of development was completed. Agriculture at this time was still the primary source of income for most residents, with rice, silk worms and hemp being the most common enterprises.
As skiing and the Hakuba Valley region gained traction over the decades that followed, the 1980s saw the bubble era in Japan, a time when skiing was the most popular past time in the country. Remaining the busiest time for Hakuba to date, huge amounts of capital were invested into infrastructure, expansion and property. Many of the larger hotels and lodges that exist today can be traced back to the bubble era.
Though Hakuba was well established as a leading Japanese ski resort domestically, it was the 1998 Nagano Olympics that placed an international spotlight on the valley. With the Men and Women's Downhill, Ski Jumping and Cross Country Events taking place in Hakuba – with the world watching – it finally began the two decade journey to become the international ski destination that it is today.
Where to stay in Hakuba
As mentioned in the introduction, the Hakuba Valley is broken down into smaller neighbourhoods or hamlets, covering a rather large area. The experience that you have will be largely influenced by where you stay; it is therefore important to take a few moments to learn about the different areas, and which one will best align with your needs and interests.
Given its history, the base areas (there are five) around Happo One – known as Happo Village – are densely developed with primarily small hotels or B&Bs. That said, recent years have seen the addition of some self contained apartment options, most of which are geared towards the higher end market. The pros of staying in Happo are the proximity to Happo One Ski Resort and the ability to wander shops and restaurants in the evening (though, on a small scale). The cons are that it can become congested with cars and foot traffic in the winter, and if you intend to ski other resorts (given that there are ten, it's recommended), it can be slow or inconvenient to reach the other resorts. The village area itself is Japanese in style and feeling – though noticeably dated – which is either a pro or a con, depending on what you are looking for.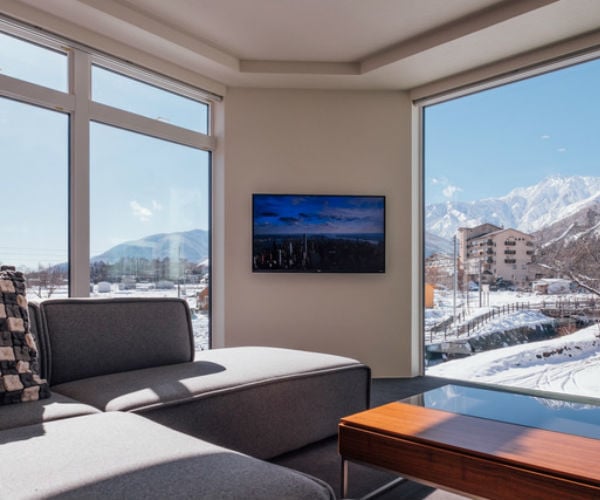 Wadano is another popular area, and although it is next to Happo, it is rather different. With less in the way of shops, small roads and Japanese restaurants to explore, it does mostly avoid the feeling of "hustle and bustle" that Happo assumes mid winter. As a densely forested area, access to Happo resort is still easy, though avoiding the central village areas makes it easier to access other areas of Hakuba too. The trees surrounding most properties give a much more "mountain retreat" feel, while the restaurants and accommodations in the area are generally of a high standard. Rhythm Hakuba are also centrally located in Wadano, making equipment rental arrangements easy. The pros are the more natural setting, high standard of accommodation and dining options, and the easy access to resort. The cons would be a possible lack of mountain-views (due to the forests), and local Japanese shops to peruse in the evenings.
Echoland is a few kilometres from both Happo and Wadano, and once again, offers an entirely different experience. Set halfway between Happo One and Hakuba47 Winter Sports Park, it's set back positioning offers great views of most of the valley and has a more spread out, open feel to it. As a more recently developed area, the majority of accommodations are self contained apartments and chalets, and the offering of shops, bars and restaurants concentrated in one area is the most in the valley. With many establishments in walking distance – accept for the resort themselves – Echoland is a great choice for those keen on getting out and about after a day on the slopes, or seeking a the "overall perspective" of the valley.
Goryu is a little community in it's own right, nestled in the base area of Hakuba Goryu Snow Resort. Another forested area, it has its own collection of accommodations and restaurants, though not too many in the way of shops. If you plan to do most of your skiing at Goryu & Hakuba47 (as they connect at the summit), it is a great option. On the downside, if you are keen to sample other resorts and enjoy a greater variety of restaurants, bars and shops in the evenings, you may want to consider somewhere a little more central.
The station area is set further back from the resorts, but also makes it very easy to get to most of them. The views from here are possibly the most impressive, and you will have a good choice of mostly authentic Japanese restaurants, and in contrast – a selection of modern outdoor retail shops (such as Patagonia & North Face). This is a great choice for those unconcerned with a lively nightlife, and wanting a balanced experience of the Hakuba Valley.
Tsugaike in recent years has seen a surge of interest and investment, and with Japan's biggest grouping of beginner terrain (snow coverage permitting, as it is on the lower slopes) is it easy to see why. On a good snow year for entry level skiers it is impossible to beat, with it's handful of ski in/ski out lodging options. The downside is that most of them are either dated or aimed towards the budget conscious traveller, and so true luxury is yet to be found in Tsugaike.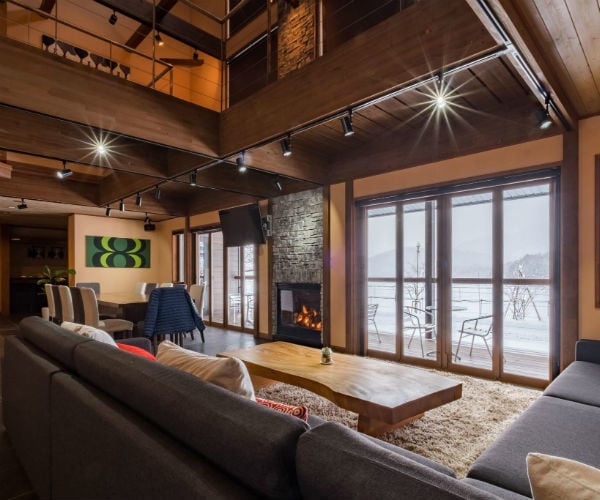 Accommodation in Hakuba
For a long time Hakuba has been geared towards the mid-market traveller, leaving Niseko to capitalise on the luxury travel demographic. That said, recent years have began to turn that around, and there are now some excellent options for most areas.
Happo is dominated by mostly older pensions, with just a few options for hotels. That said, Shirouma So is an award winning Ryokan in the heart of Happo – offering a full immersion into Japanese luxury. By contrast, the ski in/ski out Marrillen Hotel has perfectly executed a European style, complete with Schnitzel dinners and live music. In terms of self contained options, Starry Residence offer brand new slope side apartments just a handful of meters from the chairlift, while the Happo Apartments – almost new – are located 100 meters from the Happo gondola. The Panorama Hotels is a great mid-range option, with it's central location, excellent views and ground level Taproom.
Wadano has several good options – with The Tokyu Hotel being the "go to" for a larger, high end Japanese experience, and The Phoenix existing as a chic, sleekly appointed boutique hotel. Both offer excellent service, cuisine and comfort. The Mominoki Hotel serves as a good mid-range option, well positioned next to a rental shop and just a 100 meters from the Kokusai Chairlift. Wadano is also home to some of the more impressive self contained options, with One Happo, One Phoenix, Hachi, SkyPark and Mountainside setting the bar high for luxury.
Echoland's properties of note are, Echoland Apartments, Bluebird Chalet and the Hakuba White Fox Properties – a collection of brand new ski chalets that combine a modern design with a quintessential alpine ambiance. Le Bocage are priced to better suit the mid-range traveler, but still checks the boxes for location, comfort, cleanliness and convenience. Courtyard by Marriott would be the best option for a hotel in Echoland.
The station area has seen less property development than other areas in recent times, but that has not stopped Hakuba Downtown Apartments from investing in the region with their sleek and spacious self contained apartments, offering to die for views, and all of the comforts you would want on your ski holiday.
Goryu is home to Bears Den, an impressive private chalet that is prefect for multiple families or groups of friends travelling together.
Most of Hakuba ultra luxurious chalets and apartments are those found in the property portfolios of The Hakuba Collection, Hakuba Hotel Group, Hakuba White Fox and The Hakuba Company.
Places to visit in Hakuba
As the majority of tourism in Hakuba is focused on snow sports, a visit to the ski slopes between the months of December – May is a must. With terrain and facilities for all ages and ability levels, skiing in Hakuba is remarkably accessible and affordable. Hakuba47's slope diversity makes it well worth a visit, and the views from Iwatake and the Hakuba Mountain Harbour are the best in the valley. A deep powder day warrants a visit to Cortina (with an excellent onsen to soothe your muscles at the end of the day), and a lunch at Happo One's Pilar restaurant combines french fine dining with alpine vistas.
In the spring time, Hasedera Temple in Iimori feels like classic Japan as the cherry blossom trees shroud the temple grounds, and Oide Park is another popular 'sakura' spot. Tateyama Kurobe Alpine Route is an easy day trip from Hakuba, where its world famous bus-dwarfing snow walls can reach up to 20 meters in height. The city of Kanazawa is another "must do" spring time day trip from Hakuba, with the first week of April typically offering prime cherry blossom viewing; the castle grounds, Geisha District and famous Kenroku-en gardens will make you fall in love with Japan all over again.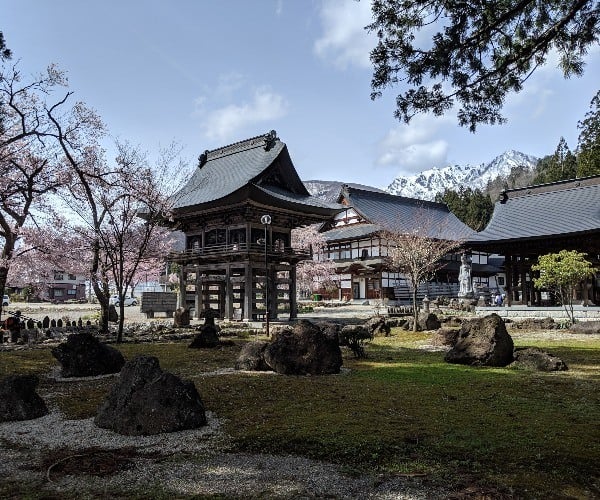 During the summer months, Lake Aoki – as one of Japan's cleanest spring fed lakes – is a perfect spot to relax, cool down, canoe, kayak or fish. Most of the resorts too have summer activities running: Hakuba47 offers day camping, a mini train, a high ropes course and mountain biking, while Iwatake has worked hard to develop it's downhill mountain bike trails, flower gardens and walking paths. Tsugaike's "WOW" area is located close to the gondola mid-station, and has adrenalin inducing activities, while Happo-One's Kitaone Kogen is the perfect spot to relax in the mountains with a beverage or two.
Aumtum is an excellent time for hiking, with Happo Ike as an easy access family hike, Karamatsu a full day scramble and the peaks (Shirouma, Shakushi & Yari) being perfect for a multi-day ridge hike with dramatic views. The autumn colours in Japan – or Koyo – are nothing short of incredible, and Tsugaike's Shizenyen area is a great spot from which to enjoy them. Otari Onsen – 40 minutes by car – arguably has the best display of dramatic autumn foliage, especially when combined with an easy ten minute stroll around Kama-ike (a mountain pond); the free outdoor onsen on the drive back down is a great way to wind down the day.
While technically not in Hakuba, Matsumoto Castle is a popular day trip as one of Japan's best preserved castles, and the grounds and gardens are impressive year round. The city itself has some great shopping spots, with "frog street" giving a nod to old Japan, and Matsumoto City Museum of Art being one of the best in the country. As Mastumoto is further south and much closer to sea level, it is well worth a visit whatever the season.
Nagano City is another great day trip, with Zenkoji Temple being perhaps the biggest draw, owing to it's 2000 year old history. As the first place that Buddhism was established in Japan, the room below the temple is said to home the first statue of Buddha to be brought into country; and while no one is permitted to see it, a replica is displayed every 6 years. As with a pilgrimage, people from all over Japan descend on Nagano City during this time, believing that the statue has healing properties. Nagano City is also one hour away from the iconic "snow monkeys", a place often visited as a day trip from Hakuba. As the world's most northerly primate, the Japanese Macaque can be found enjoying a soak in an outdoor onsen (that is, a hot spring bath) at Jigokudani. However, in the name of atmosphere (and I am sorry to say, smell) – this sight best beheld during the winter months.
Aoni is a very quaint, small community just ten minutes drive from Hakuba. Perched on a plateau above the town, it is home to a more traditional style of Japanese housing, iconic for rural life in this part of the world. Striking a start contrast with the tourism – and to some degree commercialism – of the tourist town below it, Aoni exists almost completely forgotten by the modern traveler, bearing little resemblance to more developed places in the region.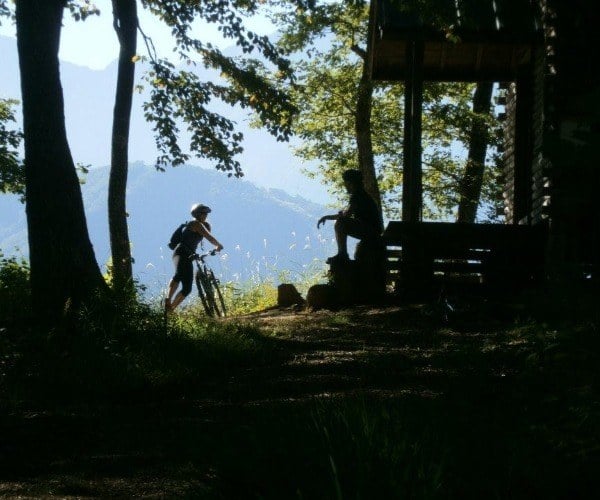 Things to do in Hakuba
Snow sports dominate the winter landscape, while mountain biking, trail running and paddle sports are the main draws for the remaining months of the year.
While one can ski, snowboard, snow bike, sled, cross country ski and snowshoe in and around the resorts, backcountry skiing and snowboarding is one of Hakuba's most precious and under valued points of difference when comparing it with other ski regions across Japan. While Hokkaido may have lighter, drier snow, and yes, other regions of Honshu do receive more snow – nowhere else in the country can compete with Hakuba for it's accessible world class backcountry terrain. If you are a brand new to backcountry or a seasoned explorer, booking a backcountry tour in Hakuba will find you the best conditions and lines for any given day, and above all – do the most for ensuring your safety. Northern Heights Guiding is owned and operated by one of the valley's most experienced guides, with over 15 years spent safely leading guests in the Hakuba Backcountry.
While on the topic of skiing, booking a lesson – at whatever ability level you are – will ensure maximum progress and efficiency, whilst minimising risk: after all, strong technical skiing has been shown to decrease the chance of injury as our body moves in the least impactful, most effective way. Booking a private lesson with Hakuba Ski Concierge will deliver the highest level of guest service and productivity, and if a lesson does not grab your fancy, then hiring one of their resort guides will see that no highlights are overlooked, and that every day is maximised – both on and off of the slopes.
Paddling Lake Aoki in the green season is a must. As the country's third cleanest lake – owing to it being spring fed and the absence of motorised watercraft on the lake – the water is a clear bluey green, in part because of the tight tree bands the mark the water's edge. The lake is 60 meters deep, 1.2 kilometers in width and 1.8 kilometers in length, giving more than enough space to spend a happy half day paddling part of it's perimeter. The west side has more in the way of natural beauty and overhanging trees, and it is not uncommon to see enormous carp grace the water's surface, particularly in the shallow areas. Canoeing, kayaking and paddle-boarding are excellent ways to explore the lake, while companies such as Lion Adventure also offer lake rafting and other tour combinations. As a spring fed and snow melt lake, it is brisk in the spring months, though if well timed you can enjoy some lake side cherry blossom viewing from the warmth of a boat. By the time that summer has arrived, it is sufficiently warm enough to be intermittently submerged throughout the day. For a four week period during the summer the pure waters of Lake Aoki see fireflies come to breed. As you can imagine, seeing hundreds of lit up fireflies as the silently paddle under an inky sky is surreal. Affordable tours to see them at their best can be booked, and take just 1 hour from start to finish. Autumn will welcome an impressive display of vibrant foliage, often perfectly mirrored on the lake's surface.
Hiking Japan's Northern Alps is every bit as exciting as it sounds, and with peaks to be gained just shy of 3000, the vistas available are breathtaking. The Hakuba Sanzan (that is, the three peaks) are particularly dramatic, with swooping ridge lines and craggy outcrops in every direction. The three can be hiked over the course of 2-3 days, depending on your pacing, and while there are definitely exposed areas on the hike, no ropes or technical climbing is necessary. The highest peak – Mt Hakuba – has a permanent snowfield tucked into its eastern flank, and when conditions permit it can make for an adventurous accent or decent. If you add another day, you could hike between Tsugaike and Karamatsu (the mountain on which Happo One ski resort sits), gaining all three peaks along the way.
Karamastsu itself makes a great day hike, as well as Amakazuri in Otari. For much smaller hikes, the trails around Minegata, Highland and Iwatake are picturesque, easily accessed and manageable for most kids over 6.
Onsen Culture in Japan is one of the countries cornerstones, with onsen towns still drawing swathes of domestic tourists every day of the year. Onsens – or Japanese hot springs – are scattered throughout the Hakuba Valley, thanks to the geothermic activity below it. Whatever time of the year, sinking into a simmering pool of mineral rich water and soaking in to die for mountain views is an incredible experience. A mid-winter onsen, when the pool is surrounded by softly falling snow – is especially magical. Many hotels have onsens, and there are some great public options too. Highland Hotel's public onsen has the best views in the valley from its slightly elevated vantage point, and Mimisiku comes in a close second for, though it has a much more "every day Japan" feel to the facility. Goryu's Ryujin cannot compete for views, but it does have the greatest selection of fun outdoor baths, and its slightly rural location means that you are unlikely to encounter any tourists there.
For those more interested in Japanese cuisine, Hakuba has several cooking classes that are available year round. Learning to make dishes such as handmade Gyoza and Temaki (hand roll) Sushi are skills that are sure to impress at dinner parties, and you will also learn about the method, origin and place in modern day Japan.
Every green season steps are made to establish Hakuba as a downhill mountain bike destination. It is not quite at the level that some Northern American or European ski-resorts-turned-bike-parks are, but it is improving each year – with Iwatake taking the lead. With the option to ride up or use the gondola, trail builders have worked with the resort to produce a handful of fun, well designed downhill routes. With variety in the difficulty levels, entry level mountain bikers through to die hard downhillers will enjoy the offering, and the pump tracks and lessons available make it something that can be enjoyed by the whole family. The views at the top mean that whether you are biking or not, Iwatake shouldn't be missed on a sunny day. Hakuba47 also has downhill trails of varying levels and is working hard to develop them; a pump track at the base area is great for most ages, making it another good option for mountain biking in Hakuba.
A hot summer's day will find the grassy banks of the Matsukawa river extremely alluring; the cooler, misty microclimate found by the waters edge is refreshing, and pools of deep blue water are sporadically scattered along this section. As always, do keep an eye out for any serious hydraulics at play, and only enter the water if you are a strong swimmer and are in a natural eddy or a spot that is free of strong currents. A picnic, game of frisbee or mini BBQ are excellent ways to spend an afternoon riverside, all the while with the three peaks watching over you.
There are several view points/picnic areas in and around the valley, though for most of them you would need a car. Aside from the resorts themselves, the green season is a great time to enjoy the cleared plateau at Donguri – dominated by a statue of a mountain climber pointing to the peaks – with stone polished tables and seats available for anyone to use. Driving up the cat-track turned summer road of Kashimayari (from the Hakuba side, not the Omachi side) will snake you along the ridge connecting Kashimayari and the south of Lake Kizaki, and lead you by a clear cut that overlooks the lake. Not too many people find their way here, and it takes some 30 minutes from either direction, but is a very special picnic spot or place from which one can contemplate life. A troop of monkeys live in the area, so it is not uncommon to see them on the drive. The road is open – snow dependent- between late May and mid November.
Food in Hakuba
Finding excellent fine dining in Hakuba can be a challenge as the turn over of staff and chefs can be frequent, given that it is essentially a resort town come winter. That said, there are a few consistently delicious establishments that maintain their standard year after year.
Mimi's – inside the Phoenix Hotel – serves up a French/Italian fusion of rich, flavourful food. The wine list is well matched to their offerings, the quality is consistently and the ambiance is soothing, sleek and sumptuous.
Enchante is unalike in atmosphere and price point, offering a rather different – though not less – of an experience. Existing as a Japanese/French fusion, typically Japanese ingredients are grown and sourced locally, and cooked in a typically French style. The creativity of the courses are original and fresh, and the presentation is nothing short of edible art. The charm of Enchante is in the family that run it; three generations to serve, chef and even grow the food, brimming with warmth and welcome.
Hakuba Hifumi still takes the lead for Kaiseki in Hakuba. As many small, creative courses of traditional Japanese food is served, an array of delicacies and culturally significant dishes can be sampled. The atmosphere is traditional, not necessarily oozing opulence, but comfortable none the less.
Though not specifically high end – as no ramen shop is – Marutama Ramen in Ecoland offers the largest portions, and most complex and original flavour profiles, in a clean yet distinctly Japanese environment. For vegetarians, Totsuan Ramen on route 148 has some great options, though due to it's popularity it can get busy quickly, so do arrive a short while before you would like to eat.
Kikyoya is by now no secret, and though not luxurious in the traditional sense, it is famed for it's sushi dishes – fresh from the Sea of Japan. Masterfully handled by the skilled Sushi Chef Ota San, the menu is extensive – yes, you will find blowfish on there – and the price point affordable. It is a casual yet authentically Japanese space, and if you scan the walls you will find that numerous celebrities have found their way there over the years.
.
.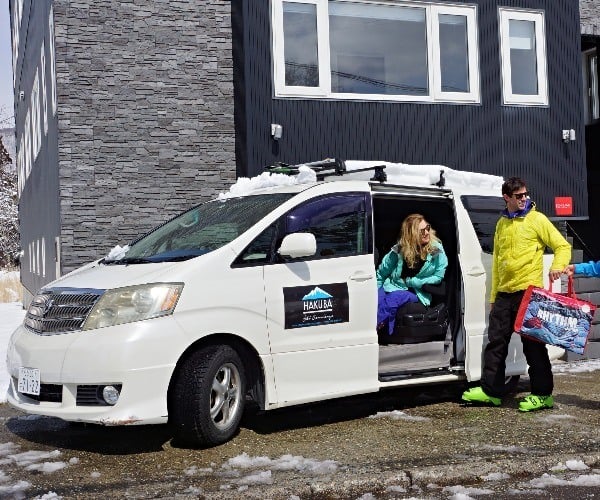 Getting around Hakuba
Hakuba is spread out, and as such, the best way in the spring, summer and autumn to get around is by renting a car. If you have a Japanese license then the easiest and most economical option is to rent from the Shell Gas Station on Route 148. If you do not have a Japanese one, but do have an international driving license (they are straight forward to obtain prior to travel) then there are several options in town, including Hakuba White Fox.
For the actively inclined, Hakuba can be tackled by bike too, and with the mountain views in every direction, it makes for a very nice ride.
In the winter time shuttle buses run between the resorts, and several accommodations provide shuttles as well. Hakuba Ski Concierge also provides private transportation with all bookings, so you can just let them know where you would like to go. Though car rental is indeed an option during the winter, do be sure that you are experienced and comfortable driving in heavy snow conditions.
Taxis do operate year round, though you are unlikely to find an English speaking person on the end of the phone or driver. If you have the name of where you'd like to go, and it's quite well known (such a bigger hotel) then the situation should be navigated easily enough. Do expect long wait times for taxis during winter – especially during weekends and/or holidays – as the zero tolerance for alcohol whilst driving means that the demand exceeds the supply during a few weeks of the year. Ask your hotel about transportation options at the time of booking.
When to visit Hakuba
If you are a snow sport enthusiast – or think that you may like to be – then a winter time visit is a good place to start. If you are new to the sport (and are therefore not coming for the famed waist deep powder snow, which really only benefits advanced riders with an interest in it), then any time between Christmas week and mid-April would suit you well. If you are travelling with smaller children, you may want to focus on the second half of February, March and April as the climate is typically kinder during this time, and the sun makes a frequent appearance.
If it is powder that you are after, then mid January to mid-February will best play your odds. Recent winters have seen some instability in the snowfall – both the amount of it and regularity – and so if you have flexibility with your travel dates, it can be further narrowed down to the end of January/beginning of February.
April will combine sunny spring skiing, the potential for bigger backcountry lines and cherry blossomed day trips (such as Kanazawa & Matsumoto). Blossoms in Hakuba arrive at the end of April/beginning of May, though it can shift a few weeks each year so do check the forecast beforehand. May typically sees warmer weather, sunny skies and a quiet village, while June brings with it the rainy season, which can easily extend through half of July if not most of it.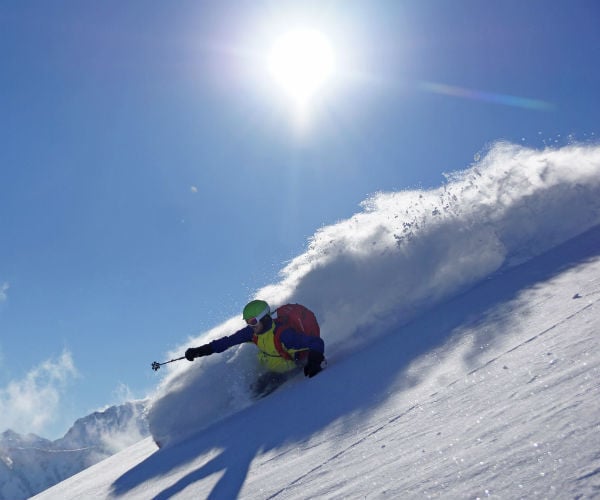 By August the sun is usually out and the valley is a deep, luscious green. The temperatures are in the high twenties and early thirties, though with the humidity it can feel higher. If you are partially heart sensitive, do check that your accommodation has air conditioning – as many do not. The warmer temperatures continue through September, though towards the end of the month it is not uncommon to experience some more heavy rain and a typhoon or two. As you go though October and into November, the weather settles once more and crisp, fresh, anticyclonic blue skies are punctuated with burst colour from the autumn foliage.
The very end of November and the beginning of December can be a little bleak as the skies can darken in preparation for winter. Snow fall – and therefore resort opening – cannot be guaranteed before Christmas, so if you book before that time the focus of the trip should not exclusively be skiing.
Events in Hakuba
Here is a comprehensive list of public holidays and festivals in Hakuba.
January
New Year at Happo's Suwa Shrine
Azumino Alps Koen Illumitation
February
Happo Fire Festival
Mastumoto Ice Sculpture Festival
March
Kids Ski Free at Hakuba47
Happo Onse Resisen Slalom
April

Tsugaike Banked Slalom
May
Shionomichi (Salt Road) Festival
Hakuba Organic Market
June
Craft Beer Marche in Hakuba
Hakuba Cycle Festival
July
Summer Marche in Goryu
Annual Tambo Rugby Tournament
Nagano International Music Festival
August
Summer Festival in Hakuba
Hakuba47 Runbike Cup
FIS Summer Jump in Hakuba
End of Summer Concert

September
Happo Suwa Shrine Festival
Hakuba Mountain Film Festival





October
Hakuba International Trail Run
November

Ultimate Mountain Throwdown
December
Hakuba International Business Association Christmas Party

Luxury travel tips
Hakuba is evolving every year to better accommodate high end travellers. So much of the experience that you will receive, is based upon where you choose to stay and the services that you engage.
All of the accommodations mentioned in the above so named section have been tried and tested over the years, and excel in what they do.
To enjoy the best luxury in Hakuba, book One Happo, Hachi or Powderhouse – three of Hakuba's most impressive chalets – and engage the services of Hakuba Ski Concierge to tailor your time in Hakuba to best suit your needs and interests. With private transportation and full flexibility, they can assist on and off of the slopes with every aspect if your trip – all the while adapting to your every whim. Be sure to enjoy a meal or two at Mimi's, have a private chef create a culinary masterpiece in your chalet, enjoy a lunch at Pilar and an evening at Kitaone Kogen. For the more experienced riders, a private VIP Backcountry Tour with Northern Heights Guiding will be the cherry on top of an unforgettable visit.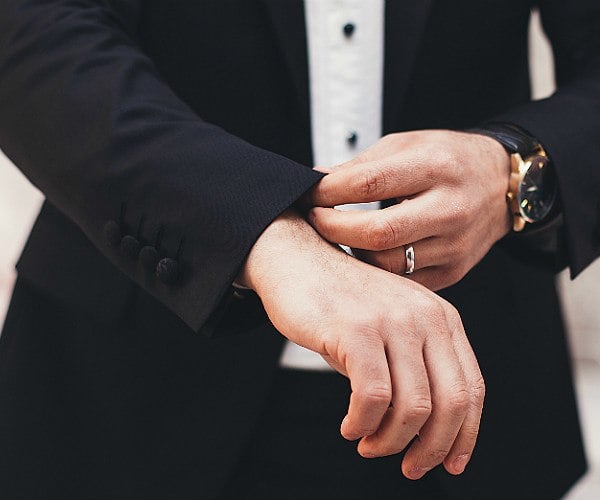 In chalet massages after your time on the slopes and a private onsen booking at Obinata are a few ways you can relax after a day on the slopes. And, if the weather is not cooperating, a private tour to Nagano, Kanazawa, Matsumoto or the Snow Monkeys are good alternative. For those shoppers among us, Karuizawa is easily reached by bullet train, and boasts one of the more impressive outlet areas in the country.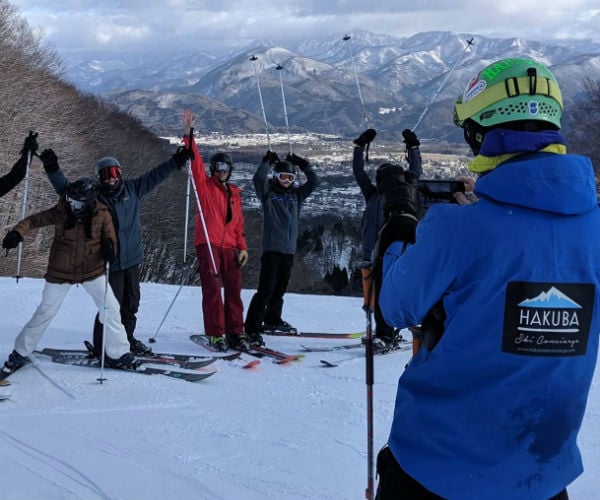 Language and culture
Japanese is spoken throughout the country, and while you may find more information available in English in some of the larger cities, it is not at all widely spoken in rural Japan.
Useful phrases
Konnichiwa – hello
Ohayo gozaimasu – good Morning
Konbanwa – good evening
Sayonara – goodbye
Arigatou gozaimasu – thank you
Kudasai – please
Yoroshiku onegaishimasu – please & thank you in anticipation of what you are about to do. I.e, ring my groceries through the cash register, bring me a coffee, drive me to my hotel.
Itadakimasu – to say before eating, similar to "bon appetite"
Gochisosama deshita – appreciation for a meal, to be said at the end
Nama biru –draft beer
Mantan de onegaishimasu – full tank, please (when getting gas)
Mizu – water
Toire – toilet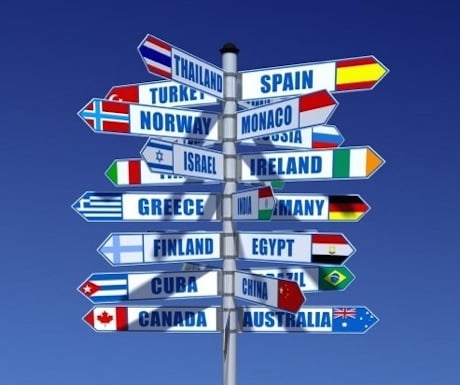 Weather in Hakuba
Visiting Hakuba soon? See below for the latest weather forecast for Hakuba.
HAKUBA WEATHER
Useful information
Currency
The Japanese Yen is used throughout. Please note that many places in Japan do not accept credit card, so carrying cash is essential. Fortunately, Japan is a very safe country so carrying cash on your person is a nonissue. Some ATMs do not accept international credit cards, though often 7/11 stores and The Post Office will.
Power
Voltage in Japan is generally 100 – though some appliances do operate with a higher voltage. If you are brining an appliance from a country that has higher voltage, even with an adaptor, it may not work in Japan, or if it does it may be on a reduced level. Hair dryers, straighteners, and other bathroom appliances therefore may be best left at home.
Telecommunications
Japan can have high roaming fees, so if using a cell phone on your trip is necessary, your best option is to rent a Japanese SIM card from the airport. You will need to have an unlocked phone in which to put it in – or the other option is to go online and see what options Sakura Mobile have at your time of travel.
Timezone
JST (+9 GMT)
Tipping
Japan does not have a tip culture. As awkward as it may feel not to tip, trying to tip a server or adding it on to your bill as you leave a would make the recipient feel even more awkward – and in most cases they would do their best to not accept.
WiFi
Free Wifi can be found in most restaurants, cafes, museums, parks and public spaces. Japan has thousands of locations with free WiFi.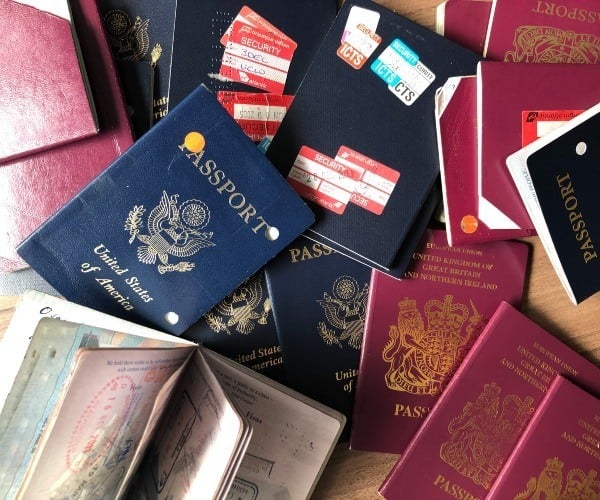 Want to contribute to our travel guides? Please contact us for details…