Johannesburg Travel Guide
Home > Travel Guides > South Africa > Gauteng > Johannesburg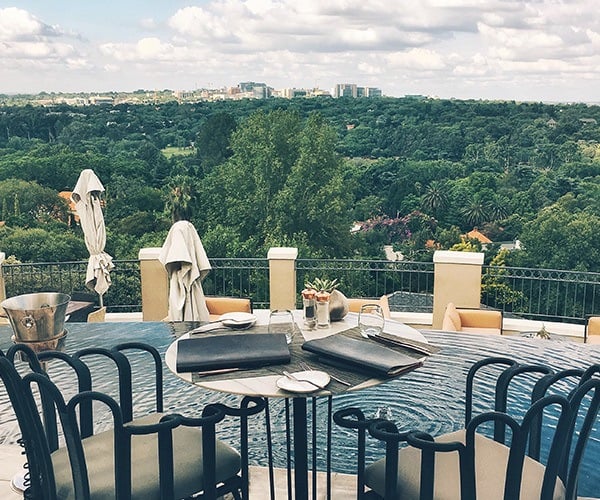 LUXURY TRAVEL
Johannesburg Travel Guide
Johannesburg or better "The City of Gold" is one of the most vibrant and bustling cities you'll find on the African continent. Not only does it have an amazing history, it's also a place where you'll still be able to find those hidden gems. Unique bars, amazing art gallery's, incredible restaurants, you name it, it's all here and ready to be discovered. And the best part of it all…is the fact that the weather is close to perfection year round!
Introduction to Johannesburg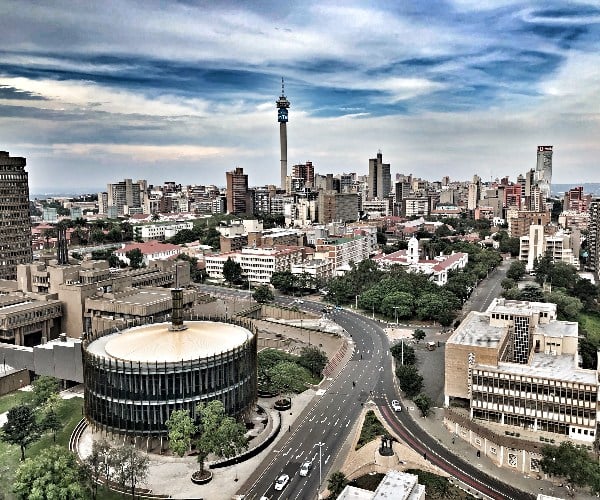 Jozi, Joburg, the City of Gold,…Johannesburg has many names and many faces, yet it is an amazing, bustling and more importantly thriving city that is all too often ignored or avoided when visiting South Africa.
However, those who do explore the city and its surroundings, will soon discover its resemblance to all the diamonds that pass though the city as it has many facets of once you start to know it, it will bring a sparkle to your journey.
While just outside the city there are human fossils found dating back thousands of years, Johannesburg was only really created when the rich gold veins were being discovered at the end of the 19th century. Ever since it has grown into a worldwide hub and the gateway to not only South Africa but also the rest of the southern African continent.
If it wasn't for the gold, Johannesburg might never even existed cause the location is far from ideal. No major rivers run through it, the nearest sea or ocean is several hundreds of kilometres away, and it sits on a plateau 1750m above sea level.
The skyline is also one of the items that is instantly recognisable thanks to the Hillbrow Tower, also known as the Telkom Tower, which has been the tallest structure and tower on the African continent for over 50 years.
Downtown Johannesburg
This part of the city used to have a very bad reputation in the '90s yet the crime rate fell sharply in the new millennium and these days there are numerous areas within downtown Johannesburg which are thriving.
It has countless historic buildings and landmarks and each tells a part of the city's history. There are also efforts made to restore some of these older buildings in order to house offices or even residences.
It is the economical epicentre of the country and many large multinationals have their headquarters here. Also thanks to the connectivity it has with neighbouring countries which makes that there's also a large expat community living here, however most of them prefer to live in the suburbs as it allows them to stay in a house with a garden instead of an apartment or condo.
You haven't visited the city if you didn't explore the neighbourgoods market where you'll find a plethora of local vendors showcasing some of the most amazing foods and drinks found in the country. A drink on one of the rooftop terraces in downtown Johannesburg, ideally when the sun is setting is equally a must. It's during these moments that you'll start to feel the vibe of the city, that you'll instantly get a connection with the locals and that you'll start to appreciate the beauty of this metropolis.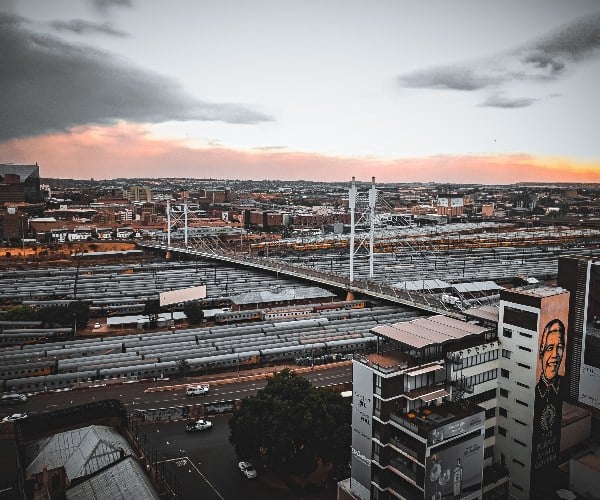 Soweto
Without a doubt one of the best known townships in the world, Soweto is located in the southwest of Johannesburg, and thanks its name due to the location (SO: south WE: west TO: township). The rich history of this area is still a talking point today on the streets of Johannesburg, and just like downtown it also had it's fair share of crime and violence.
The Apartheid regime was largely to blame for the suffering of the people in this area of the city, but once that chapter was over, things started to change and today it is one of the biggest tourist attractions. One of the landmarks that can be seen from far away are the Orlando power station cooling towers. Since the decommissioning of the station they've tried find a new purpose for these and as a result one tower now serves as a massive billboard while the other has been painted en instantly became the biggest mural in South Africa. For the thrill seekers they even offer bungee jumping between the two towers nowadays.
Soccer has always been one of the most popular sports in South Africa, and Soweto houses 2 of the best teams in the country, the Kaizer Chiefs and the Orlando Pirates, yet the latter moved to one of the suburbs of Johannesburg. Nonetheless the rivalry between the two is still ongoing and known as the Soweto derby.
Suburbs
While Johannesburg might not be that old, the number of inhabitants grew rapidly and steady forcing the city to expand in all directions. Today those suburbs often have their own vibe and many people living here don't even go to downtown Johannesburg as many businesses, office buildings and even government services have move to these areas where there's more space and a bit less traffic, although the latter often remains an issue throughout the whole city.
The most commercial suburbs are situated in the northern part. Sandton, Fourways, Rosebank and Melrose Arch are among the most famous ones and they can be almost be considered a city within a city. Tall office buildings, countless national and international companies having their headquarters here, massive shopping centers, hotels,…. everything is there to be a destination on its own.
The suburbs around the city are also very green and that's part of the history of Johannesburg as it used to be grassland but with the rise of the population people wanted to find some cooler areas during the hot summer months. The planted several million trees and today they still function to cool down the city. It also makes for a lot of green areas which are in high demand with both the locals and the expat community. Being active is also very popular in the suburbs, and you'll see lots of people riding bike and go for a run in the parks that are dotted all around.
Like in all the major cities around the world, each suburb has their specialities or habits which attract people from all around but also often dictate where people want to live. Yet there are still some that aren't as developed as others, making it hard to explore all of them cause some aren't always as safe as others, especially at night. And sometimes it is just a major road separating two suburbs meaning you ideally need to know the right route too. Nonetheless, during the day there isn't much of an issue and the staff from your hotel, guesthouse or even local restaurant are the perfect source of information when it comes to areas you need to avoid.
History of Johannesburg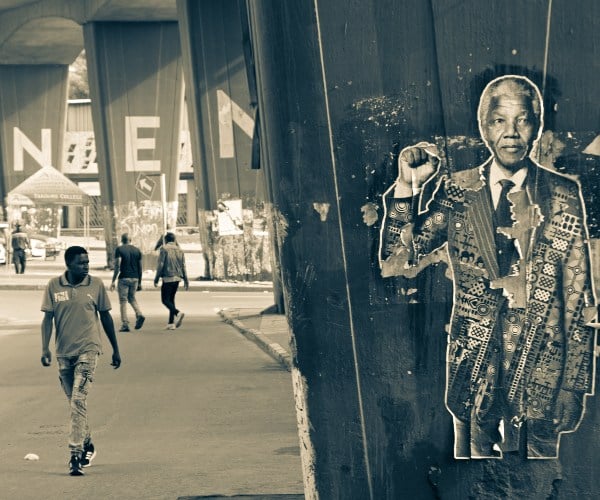 Right outside Johannesburg you will find the famous "Cradle of Humankind". Today it's a UNESCO World Heritage site but thousands of years ago our ancestors lived in these caves which can be found all over the area. All around the country, remains of these early inhabitants were found, revealing a history dating back more than 170.000 years.
After that there were the San people, also known as bushmen that roamed around the area up until about 1.000 years ago. Stone-walled ruins are found all across the Transvaal in which Johannesburg is situated.
Of course, many other tribes came and gone and around the the end of the 18th and beginning of the 19th century the wars coming from the Zululand in the south, saw the Ndebele settle north of where current day Johannesburg is located.
But the big change came when the Witwatersrand gold reef was discovered in 1884. It instantly triggered a gold rush and Johannesburg was founded 2 years later in 1886. Within 10 years the city counted over 100.000 people, which was a true testimony of the success of the gold rush which would become the largest in human history.
In the 1930's massive building efforts were made and in the 40's and 50's Hillbrow became the epicentre with high-rises, setting the tone for the rest of the city. By the end of the 60's and early in the 70's, the skyline of Johannesburg was completely transformed and massive towers became the norm. One of them was the Carlton Centre which became the highest building on the African continent and kept that crown for almost 50 years until another block, The Leonardo, situated only a few kilometers north recently took it over.
In more recent times the 2010 FIFA World Cup and the build-up to it brought new construction project, but was equally important in the fight against crime with great success. The crime rate was halved and fell below the national average. Yet in the years afterwards crime has been slowly increasing once again.
Where to stay in Johannesburg
Depending on what you want to see and do in Johannesburg, there are literally countless options. However, bearing in mind that traffic might sometimes be very congested, it is always a good idea to stay in the area where you are planning to do the most activities. Nonetheless I would try to avoid the areas that aren't as safe as others during the night like Alexandra, Soweto, Hillbrow, CBD, Tembisa…
Most tourists stay at commercial suburbs where there's a large quantity of accommodation available. I'll highlight the most popular ones.
Sandton: best known for its massive shopping mall and the Nelson Mandela square where there's always a buzz and plenty of people to see and be seen. It also houses a lot of commercial buildings, often housed in architectural gems. It has by far the largest amount of hotels and guesthouses, and the eclectic bunch of people you'll see here will make you feel right at home.
Melrose Arch: a small and totally fenced suburb that feels like you're in another city. People can walk on the street safely, there are a few squares where you can eat and drink outside without any worry. In recent times there have been a few new hotels added to the suburb, making it the perfect spot if you like to walk around in a clean and almost European atmosphere.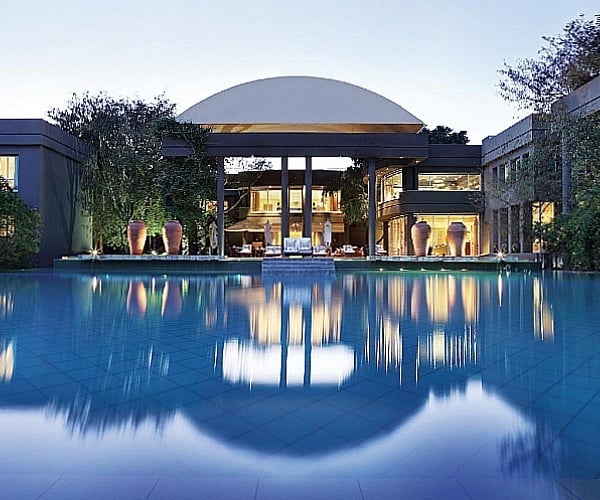 Rosebank: very similar to its neighbour Sandton, it houses a lot of commercial buildings, next to the centrally located shopping mall. Where it used to be rather small, it has grown exponentially over the last decade to become equally impressive and attractive as the other hotspots. If you are planning to visit Johannesburg around October or November, you'll be greeted by thousands of purple jaccaranda trees, covering this suburb into a purple blanket.
Of course, these are just a few of the most popular areas, but there are probably a dozen more like Fourways, Melville, Bryanston, Rivonia, Westcliff and Parkhurst.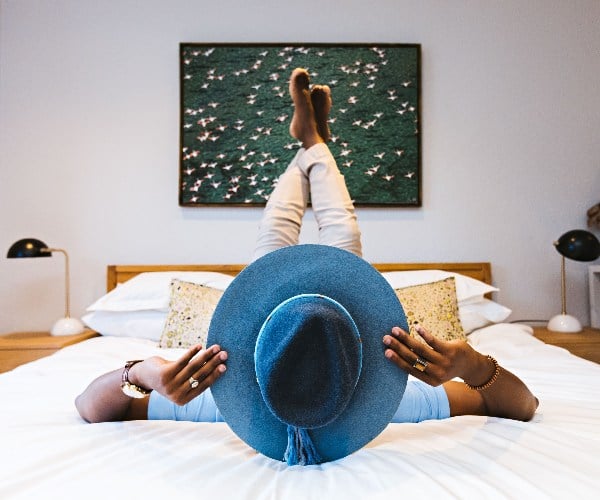 Accommodation in Johannesburg
Whether you prefer very basic, or rather want to go all out with the ultra-luxurious accommodation, one thing will always be a constant and that's the smile you receive from the people who welcome you. It's that African warmth that is all around and gets under your skin quicker than you would imagine.
Mostly you'll find hotels in Johannesburg, often belonging to either international (Marriott, Radisson, IHG, …) or local chains (Sun, Legacy, Newmark, …). So when you are looking for accommodation you'll have to decide if you are going to be brand loyal or rather opt to prioritise location. As most of the bigger hotel chains are located in the tourist hotspots you often can combine the two.
There are also several boutique hotels that offer some amazing value for money. These are mostly a bit smaller but are located in either unique buildings or in prime locations. Two perfect examples are Clico boutique hotel in Rosebank and The Saxon near Sandton. The latter is arguably the best hotel in the city and its guest list is the perfect testimony of that.
While guesthouses are very common all across South Africa, they are less abundant in the cities like Johannesburg. Most of them can be found in the city outskirts which is ideal if you want to have some space and be close to nature while only a short drive away from the city. If you are comfortable with the distance, they are a great option due to their price but also because of their personal character. Don't be surprised if the owner invites you to have a drink together and possibly a traditional braai. It gives a more homely feeling instead of the static experiences which you sometimes get in larger properties.
Airbnb is also very popular in South Africa and as a result you'll find a wide choice of properties and rooms in and around Johannesburg through them. It's also popular among the locals who like to cook themselves or have one of the traditional braai's (local word for bbq).
Camping sites are rare in the urban centers though there are a handful in and around Johannesburg, as there is a loyal clientele that prefer to travel around South Africa with a camper or 4×4 with a tent on top of the roof. The location is mostly in green areas where you can enjoy the peace and quiet in between the visits you make to the city.
For younger travellers and backpackers there's a good variety of hostels and backpacker lodges to be found in and around the city. Like anywhere else in the world these places can be the perfect spot to meet fellow travellers and hit the road together afterwards.
Places to visit in Johannesburg
While many tend to avoid Johannesburg (often still partly due to the bad reputation the city had in the 90's) when travelling to South Africa, it is worth staying for at least a few days as there is a lot to see and do.
When you are looking for a great place to explore the history about the gold rush of which many remains can still be seen today in and around the city, then head over to a theme park called Gold Reef City where you can go into mine shafts but equally ride rollercoasters above the ground. Truly a great experience for the whole family.
Right next to Gold Reef City is the Apartheid Museum, an absolute must when you are here and a great way to understand more the difficulties that happened in the past. Equally located in the city centre is Constitution Hill, a former prison with a reputation to treat political activists among many others rather brutally. Famous prisoners were Nelson Mandela and Mahatma Gandhi.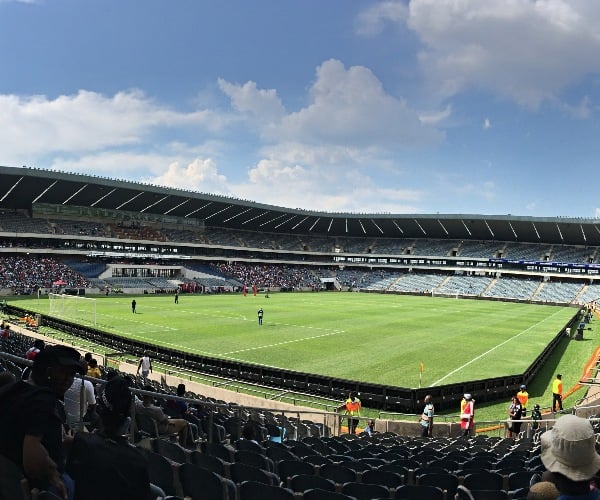 Another hotspot in central Johannesburg is Maboneng precinct. What used to be an almost forgotten and run-down neighbourhood, is now a lively, colourful and trendy area teaming with restaurants, bars, coffee shops, hotels, galleries and so on. It's one of the succes stories of which there are never enough.
In western Johannesburg you'll find the beautiful Walter Sisulu National botanical gardens. An absolute gem and the perfect place to relax and enjoy the nature. There's a 70 meter waterfall, plenty of birdlife and countless perfectly suitable picnic spots. During the weekend you'll see a lot of locals enjoying their time over here.
Of course you can't really visit Joburg without spending a bit of time at the commercial hubs like Sandton and Rosebank. Both offer a plethora of shops, restaurants and bars where you can spend a whole day and still haven't seen it all. Nelson Mandela Square in Sandton might be the pinnacle of it all and as a result often serves as the place to see and be seen.
A little outside of Johannesburg you'll find the Cradle of Humankind. Here, they've discovered early human remains dating back to several million years ago. The beautiful Maropeng visitor center is educational and interactive, both for adults and children. In the same area you'll also find the Sterkfontein caves, a complex of caves where those remains have been found.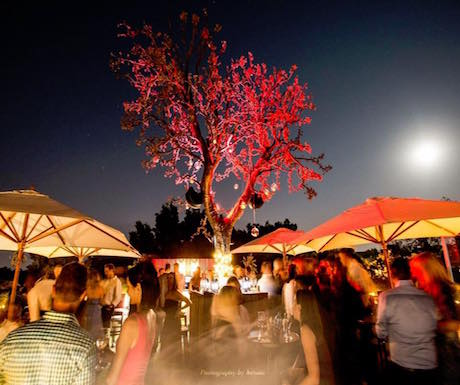 Things to do in Johannesburg
There is so much to see and do in Johannesburg, that you really need to plan ahead, but also allow some time to go with the flow an see where the wind takes you.
Start off with a visit to the Neighbourhood market in central Joburg. Here you'll discover anything and everything the area has to offer when it comes to food, drinks, art,… Don't forget to take your time to have a drink on the terrace while a local band is playing live music to make sure you're totally emerged into the local vibe.
Another great way to get a good idea of what this city has to offer, is to take the Citysightseeing bus which will drive you all around the major landmarks in and around the city center. While you're driving you'll get a sense of the daily life in the city, and at the same time you have the opportunity to visit any of the sights you see.
Make sure to visit Johannesburg during the weekend as there are countless markets all around. Some of the best known are the Rosebank Sunday market, Neighbourhood market and Fourways Farmer's market.
If you are visiting in October or November, you really need to consider paying a visit to the outdoor terrace of the Four Seasons hotel at Westcliff. From the elevated viewpoint you'll have one of the best views in the city, overlooking the parks area, the Zoo (you can even see the elephants) and a few of the high-rise buildings just behind the hill crest.
The weekends are also one of the favourite times for the locals to head out to the parks in order to walk their dogs, go for a run, explore new mountainbike routes or just stroll around the green lungs of Joburg. One of the biggest parks is Delta Park which is over 100 hectares and even has some bird watching hideouts. Another one is the Johannesburg Botanical Gardens (not to be confused with the Walter Sisulu botanical garden) where you can also find the local sailing club. Zoo lake is smaller but what it lacks in size it makes up in popularity. Go to the local supermarket, buy a nice picnic and install yourself in one of these places as it is one of the best ways to truly observe what the locals are up to during their spare time.
Johannesburg has so many hidden gems which are hard to find in travel guides and online, yet they are such an incredible experience. I'll name a few which I only started to discover when I moved to the city, even though I had visited Johannesburg countless times before. First up is 4th avenue in Parkhurst. This small residential area is one of the most sought-after area's to live in because it feels like you are living in a village instead of a metropolis, and 4th avenue is the Main Street where everything happens.
Restaurants, shops, bars, boutiques… everything's here. You won't see many tourists here but that's the beauty of it all. Stanley 44 is another gem and while it's not that far from central Joburg, it has its own vibe and rhythm. It's again a mix of offices, restaurants, courtyards, bars, boutiques and so on, yet with a totally different approach and much more secluded.
If you prefer to be active and like to play a round of golf, then head over to one of the many golf courses in and around Johannesburg. Indeed, there are golf courses in the middle of an urban environment yet you'll have difficulties to notice once you are on the course. My favourite must be the Parkview golf club cause I know Garry Player hits a few balls here now and then and I've been lucky enough to see him in action over here. Golf is big in South Africa so you'll find plenty of golf courses all around. Some of the best are The Country Club Johannesbug, Glendower Golf Club and Houghton Golf Club.
Food in Johannesburg
Many will be surprised but South Africa has a very lively food scene where new trends, restaurants and bars pop up every time you blink your eyes.
Johannesburg is no exception and thanks to the various atmospheres in all the different suburbs and neighbourhoods you'll be sure to find the right choice of food-and drink outlet for anyone.
Steakhouses are very popular with tourists, businessmen and expats. Not only because the quality of the meat in South Africa is among the best in the world and can rival that of Argentina, it's also a place where you can taste different kinds of game without having to go to a specialised restaurant cause many steakhouses offer zebra, springbok, kudu, warthog,….besides the regular food options.
Among the most famous (and arguably the best) steakhouses is The Butcher Shop, located smack bang in the middle of the Nelson Mandela Square in Sandton. For over 60 years this has been the "go-to" restaurant for those looking to have some of the most amazing meat dishes on the African continent. They've grown not only in size but also in its offerings as these days vegetarians are equally treated to some amazing dishes if desired.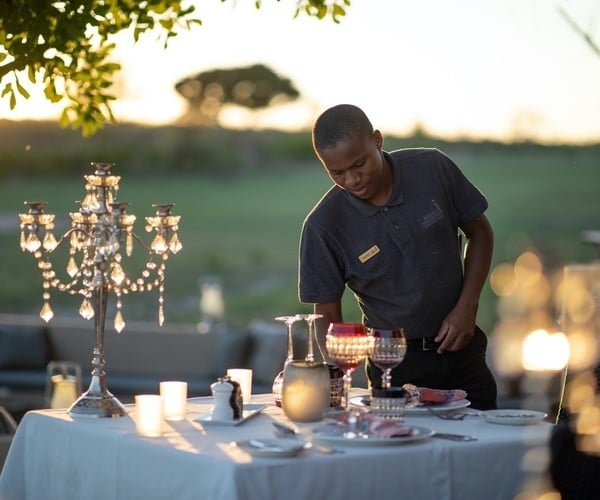 There's such a wide variety of cuisines in and around the city which is largely the result of Johannesburg being a hub for a lot of immigrants from all around Africa. It's not only a business hub, but equally a cultural hub and with that you'll always find different cuisines that come along. So while you might be in South Africa, you'll still be able to try Nigerian food or dishes from Ghana just to give a few examples. If you like that vibe you surely need to visit Rockey Street in Yeoville where all kinds of different food outlets will make your tastebuds travel across the continent in just one day.
Food is relatively cheap in South Africa, yet the quality is superior, making it the perfect location for those who enjoy fine dining. In Johannesburg there are several fine dining restaurants which are constantly among the best of the country. Names that instantly come to mind are DW Eleven-13, Marble, Ethos, Aurum but the scene is always moving and new hotspots open up on a very regular basis.
Another great way to taste different local flavours is by visiting one of the many markets and fairs. The Neighbourhood Market has been mentioned before but the weekly Rosebank market in a very good alternative if you want to avoid going into the city center. Fourways Farmer's Market is another good alternative, situated in the north west of the city.
The fast-food lovers will equally be pleased to know there's a wide variety in and around Johannesburg. In general it's very popular to eat fast-food in South Africa and all the well known global brands can be found here.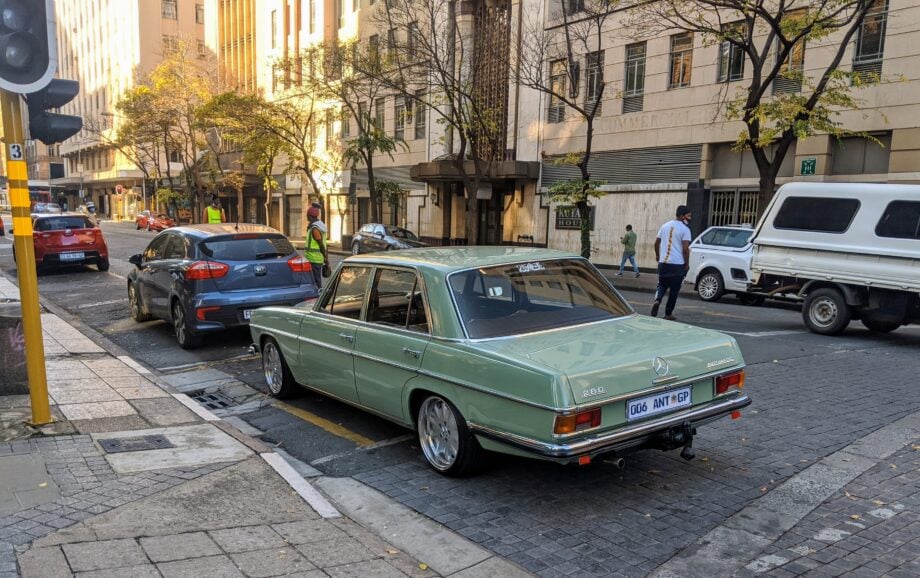 Getting around Johannesburg
Getting around the city of Johannesburg can be tricky at times, especially during peak hours which are mostly from 7.30AM to 9.30AM and from 4PM till 6PM. However, outside these very busy periods you'll notice that the traffic is usually rather easy and relaxed.
Public transport is in place, yet not always very reliable and safe, hence why I wouldn't recommend using it. Unless you are talking about the Gautrain which runs from the northern suburbs all the way to the international airport OR Tambo and even to Pretoria. It is a safe and quick solution if you want to move between these destinations, yet not ideal to visit anything of the city itself as it only has a few stops along the way.
The car still remains the king of transportation and as a result I recommend hiring one if you plan to cover a lot of ground in and around Johannesburg. There are plenty of car hire brands situated at both the airport and in the more touristic areas.
If you only want to visit a few specific places then you might want to use taxi services through well known apps like Uber Zebra cabs and Taxify. They are very well established and it won't take long before there's one in your area to pick you up. Just make sure you always check the license plate (if it corresponds with the info given on the app), the drivers name and if you really want to take extra precautions you can always ask to open the boot before you step in.
What you'll see all day and everyday, is the minivan taxi's that drive around town to transport the locals everywhere. The interiors have been modified in order to carry more passengers and often you'll see them driving passed while being overloaded with people. They're also renowned to drive recklessly and dangerously, not really caring about the rules and regulations that much. These are also a means of transport that I wouldn't recommend taking, even though it is part of the everyday life in Johannesburg (and all the other big cities in South Africa).
Unfortunately there aren't really that many alternative modes of transport in and around Johannesburg. Many foreigners who are used to driving on the right side of the road are apprehensive when it comes to hiring a car and drive of the other side of the road, but the signage is done well and besides the minivan taxi's most of the drivers adhere to the traffic rules, making it relatively easy to drive around yourself.
When to visit Johannesburg
Johannesburg has a very enjoyable climate throughout the year, which makes it the perfect year-round destination.
Winter starts from end of May till the end of August. During this time it is very cold and it isn't uncommon to see frost during the night. However, it does get compensated with zero rain and clear skies on a daily basis pushing the daytime temperatures easily back up to 20°C-24°C . Hence why the wintertime is often the best time to eat outside as it will remain enjoyable instead of unbearable during some hot summer days.
Do remember though that if you are staying in a rental apartment or house, the chances are there's no central heating system, making the evenings and nights rather chilly. Luckily a lot of houses do have a fireplace, and nothing can beat the crackling of a fire combined with a nice glass of red South African wine.
Spring is a wonderful time in Johannesburg as all the trees are having that fresh spring green coat and the temperatures in the evening and night are becoming more enjoyable. It's also the time when the Jacaranda trees start to bloom, transforming many parts of the city into a colourful purple oasis. The start of spring also brings back the rains, though they are not that regular or heavy.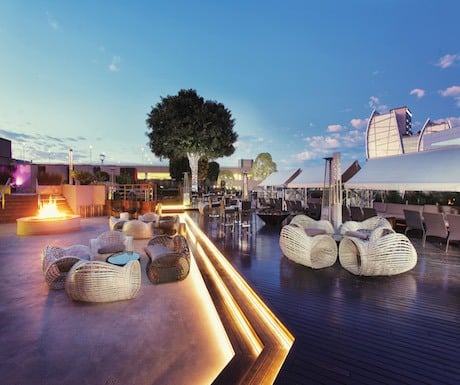 Summer quickly follows Spring as the latter is quite short. During the summer months (November till March) you can expect warm temperatures both during the day but equally pleasant during the night. Thanks to the high elevation of Johannesburg, the nighttime temperatures rarely become really hot, making it the perfect weather to sleep without any airconditioning. With the higher temperatures also come the heavier rains which sometimes can be very ferocious but mostly also not last very long.
During the Christmas-and New Year period there's a lot less activity going on in the city as many businesses close for the holiday period and locals go to Durban and Capetown to celebrate there. As a result the traffic is much more relaxed and there's often more availability at restaurants and bars (if they are not closed for the holidays themselves that is).
Autumn usually tends to start around the end of March and goes into winter end of May. This time of the year the temperatures start to fall back a bit, yet they are still perfectly fine for any outdoor activity. The good thing about it is the fact that the prices of a lot of accommodations drop significantly during this time (as is during Spring) while the weather is actually at its best, making it the perfect time to visit. A lot of people don't like too much heat, which is why I suggest Spring and Autumn to visit for those who look for more moderate temperatures.
Events in Johannesburg
Here is a comprehensive list of public holidays and festivals in Johannesburg
January
The Big South Run 2.1, Johannesburg
February
ULTRA Johannesburg, Johannesburg
March
Human Rights Day, Nationwide
April
Rand Show, Johannesburg
May
The Wine show, Johannesburg
Soweto Fashion Week, Johannesburg
June
Joy of Jazz, Johannesburg
July
Good Food & Wine show, Johannesburg
August
Festival of Motoring, Johannesburg
September
Standard Bank Joy of Jazz, Johannesburg
FNB Art Joburg, Johannesburg
Heritage Day, Nationwide
October
RMB Winex Wine Festival, Johannesburg
Soweto Beer festival, Johannesburg
November
Soweto Marathon, Johannesburg
FNB Whisky Live Festival, Johannesburg
December
Johannesburg Carnival, Johannesburg
Reconcilliation Day (16th), Nationwide
Luxury travel tips
In a land that has known a turbulent history in the past and where the gap between the poor and wealthy is massive, you can expect some truly luxurious experiences to satisfy the needs of those living the good lives.
If shopping is what you are looking for, you need to head over to Sandton City in Johannesburg, one of the biggest malls in Africa and certainly one of the most luxurious. South Africa is a key producer of gold and diamonds so expect a lot of jewellers offering some one-of-a-kind pieces. Melrose Arch is just a stone's throw away but this little urban island is made for the rich and famous and you'll find some great restaurants, hotels and of course shops here. If there's a new supercar on the market, this is the place where you see them passing by.
Wellness is also on the rise and getting pampered has become part of daily life. Some of the spa's offer very exclusive treatments like a gold facial to name just one, but as there's so much competition they all have something special up their sleeve.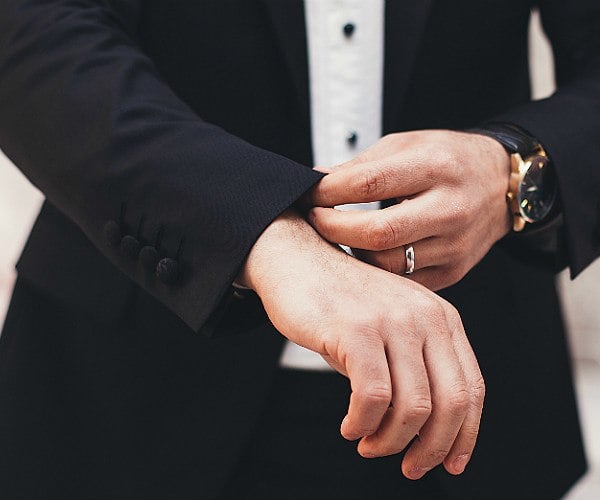 As mentioned before, the food scene is truly spectacular and you can enjoy everything from street food all the way to fine dining restaurants. The price for both the food and the drinks are very reasonable, and even with a healthy tip at the end, you'll still feel like you got a bargain.
If you prefer to stay in Johannesburg but don't want that city hotel feeling, then you should consider staying at the Saxon. A truly remarkable hotel, nestled between Sandton and Rosebank and surrounded by amazing gardens and lush green lawns. When staying here you'll feel like you're in a retreat somewhere outside the busy city and they have everything you need to make sure you don't need to leave the property going from a world class spa and separate villas all the way to one of the best restaurants in Johannesburg. The afternoon tea is equally renowned and all of this makes that it's a big hit among world leader and celebrities that visit Johannesburg. Even Nelson Mandela stayed here for a while.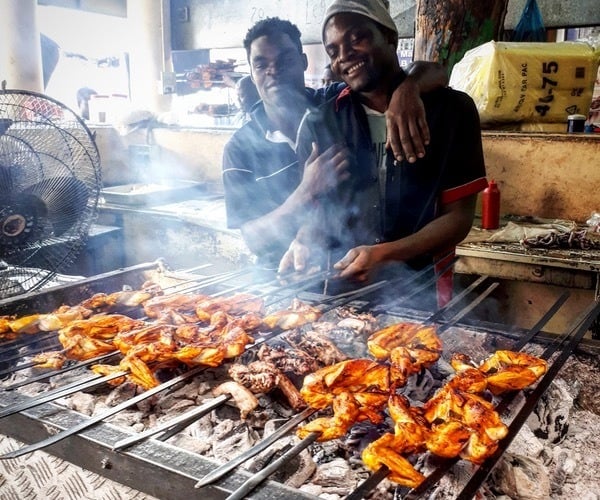 Language and culture
It might sound crazy but there are no less than 11 official languages in South Africa. Many of these are more concentrated to specific regions than others, with English, Afrikaans and Zulu being the most spoken out of all. Specially English is known by everyone so you don't need to worry to get around if your Zulu, Xhosa or Afrikaans is a bit rusty.
With such a large variety of tribes and ethnic backgrounds, it shouldn't be a surprise that this country is a cultural melting pot. It's nickname as the "rainbow nation" surely isn't stolen. And while the different cultures regularly clashed in the past, it has become a lot more open minded.
Yet, South Africans are a proud nation and the different cultures you find over here will be wel nourished by its people as they have a profound respect for their ancestors and history.
Religion still plays a big part for many and you'll notice on Sundays there'll be religious gatherings in the park and even near small rivers where people get baptised. About 80% are Christian and there are churches everywhere. On Sundays you'll hear the songs being sang, and many of the locals still dress up for this weekly event.
The white population is a minority but has been leading most of the country since more than a century. However, this is changing and regulations have been put in place to see more black men and women take leading roles in various industries.
Other minorities include Indians, Jews, Muslims and other fellow Africans coming from all around the continent. A lot of them are from Zimbabwe and Malawi and usually work as household help for the locals. During the Christmas period you'll see an endless chain of overloaded buses driving north as that's when they visit their families at home once again.
Useful phrases
Yes – Yebo
Sandwich – Saarmie
Nice – Lekker
Hangover – Babbelas
Beef jerky – Biltong
Friend – Bra
Barbecue – Braai
Soon – Now now
Pick-up truck – Bakkie
Go away (not in a nice way) – Voetsek
Broke – Platsak
Annoyed – Gatvol
Illegal bar – Shebeen
Quickly – Chop chop
South Africa – Mzansi
Gangster – Tsotsi
Running shoes – Tekkies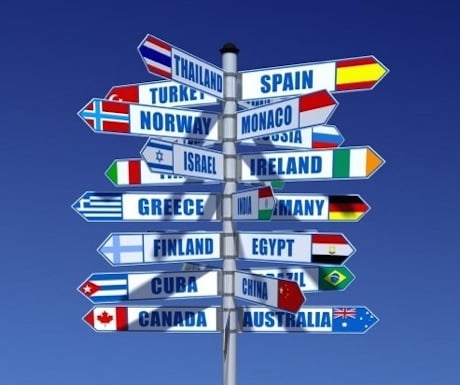 Weather in Johannesburg
Visiting Johannesburgoon? See below for the latest weather forecast for Johannesburg.
Useful information
Currency
South African Rand is the currency used. The name comes from the "Witwatersrand" which is the name for the ridge on which Johannesburg is built and where the large gold deposits are found.
Power
South Africa operates on a 230V system and has three-round pin plug sockets accepting type C or D plugs.
Telecommunications
Vodacom, MTN and Cell C are the main telecom providers with the best coverage throughout the country. Remote places might only be able to receive a signal from one provider so check with the accommodation upfront in case you are going off the beaten track. SIM cards are easy to buy at the international airports upon arrival, less so once you leave these gateways. Data isn't that expensive and the roaming speed is decent.
Timezone
UTC + 2 with no change in summer or winter
Tipping
Tipping is generally done in restaurants and bars. If you are happy with the service then you should tip between 10-20%. Of course, these extra's often represent a big part for the employees and that's not only limited to the previous mentioned, but also in hair salons, hotels (bell boys, cleaning), taxi drivers and tourist guides. Another place where tips are the norm is in safari lodges. Usually you leave a tip for your ranger (and tracker if you have one) and one for all the rest of the staff which you don't always see like kitchen, maintenance, security staff,….
WiFi
In general there is free wifi in most restaurants, hotels, malls, cafes, shops and sometimes even neighbourhoods. It's not always the fastest but it does the job.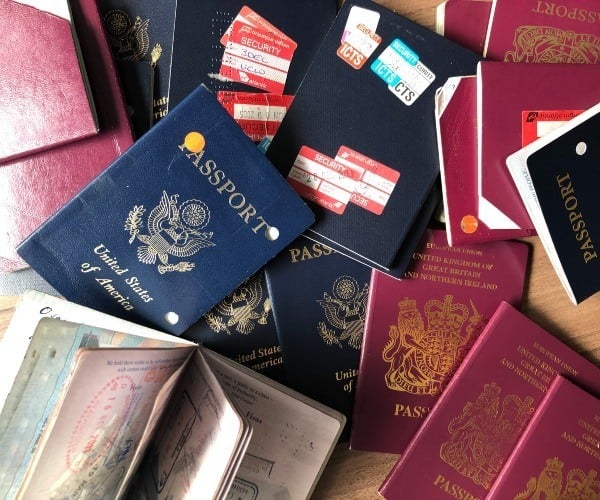 Want to contribute to our travel guides? Please contact us for details…