Home > Travel Guides > Spain > Balearic Islands > Mallorca Travel Guide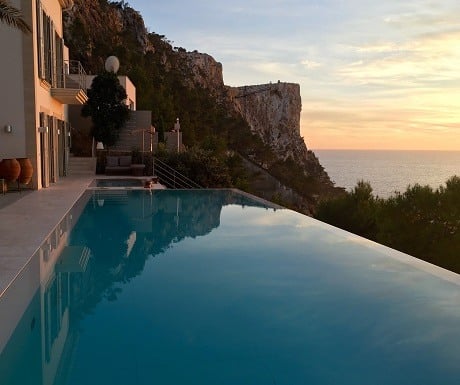 LUXURY TRAVEL
Mallorca Travel Guide
Mallorca is an island of white sandy beaches, picturesque villages, rolling countryside and its Sierra de Tramuntana mountain range is a UNESCO World Heritage Site. The island is an international holiday hot-spot favoured by everyone from presidents to pop stars and lives up to it's name ' the pearl of the Mediterranean'.
Introduction to Mallorca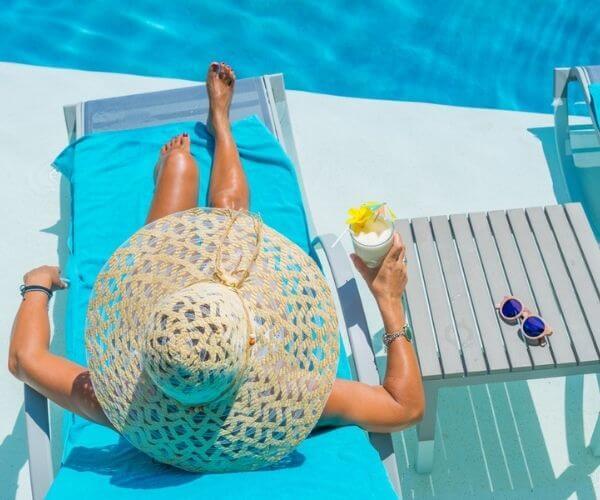 The largest of the four islands of the Balearics, Mallorca (or Majorca from the latin word 'major' meaning larger) has become one of the chicest holiday destinations in the Mediterranean.
In terms of size, the island only stretches around 100km x 100 km north to south and west to east with the capital Palma in the south, so nowhere is too far.
Tourism has made Mallorca one of Spain's most prosperous regions. The island has something for everyone and the emphasis in recent years has been on developing Mallorca's quality regional offering and its attraction as a year round destination.
With its warm sunny climate, Mallorca is primarily a beach destination, but also offers a sophisticated islandwide cultural experience, with first class accommodation and sporting facilities as well as a reputation as a foodie destination.
Geographically the island divides into give main areas, each offering different landscapes, amenities and experiences.
Palma
Palma is Mallorca's buzzing capital, stylish, pocket-sized and bursting with life. With a backdrop of the imposing La Seu Cathedral and the sweeping Bay of Palma, the city views are hard to beat. The historic centre is a hive of activity with its medieval buildings and narrow lanes as well as wide open boulevards and colonnaded shopping streets filled with the usual familiar stores but also with a wonderful selection of historic shops and cafes.
The Bay of Palma is alive with yachts dropping anchor to refuel and enjoy the sights. After tourism, the continuing boom of the nautical sector is an important source of income to the city as evidenced by the Palma International Boat Show and the Super Yacht show which take place in April each year.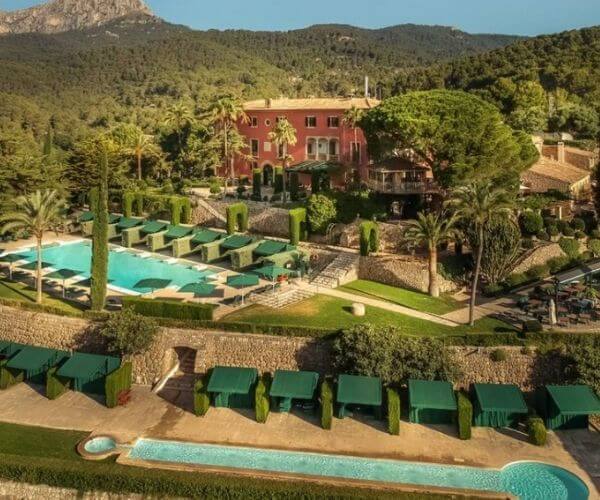 West of Palma lie delightful little coves with azure blue waters such as Cala Comtessa and Cala Vinyas as well as the lively beach resort of Palma Nova. A short way further west along the coast is the glitzy Port Adriano designed by Philippe Starck and attracting super yachts from around the world to its Marina. At the end of the peninsula is Port de Andratx and its pretty harbour backed by the southern end of the Tramuntana mountains and the start of a walking trail, the GR221,which extends all the way to Pollensa in the north and is becoming more popular each year.
East of Palma are the golden sands of Playa de Palma stretching for some 10 km with a traffic free cycle path the whole of its length. Unheard-of in most other European cities.
Between the Playa and Palma several beachfront neighbourhoods such as Portixol and Cuitat Jardi have become very chic enclaves.
It is easy to see why Palma de Mallorca topped a Sunday Times list of "the best places to live" beating destinations across the world with its "picturesque old town", "fancy shops" and "slow-paced charm".
South East Mallorca
Mallorca's salt flats in Ses Salines is where some of the best salt in the Balearics is produced and is located a walk or short cycle ride from one of the island's most talked about beaches, Es Trenc. You are also within easy reach of the pretty little town of Santanyi and the hopping off point of Colonia de Sant Jordi for the boat to the island of Cabrera which makes for a great day trip.
North East Mallorca
The east coast has numerous beaches and coves and several historic popular holiday destinations catering for large numbers of tourists with larger hotels such as Cala d' Or and Cala Ratjada.
Making this your base is all about discovering traditional Mallorcan villages and towns such as Sant Llorenç des Cardessar with its impressive architecture, Artá with its popular market day full of artesan foods and craftwork and the beautiful pocket-sized coastal resort of Canyamel.
This is the rural heart of Mallorca with its rolling landscape of citrus orchards and fig, olive and almonds groves.
North of Mallorca
The glistening double bay of Alcudia and Pollensa boasts sweeping beaches as far as the eye can see with the pretty medieval town of Alcudia on the central promontory. Muro beach, the largest of the sand beaches on the island at 6 km long, is ever popular.
The Port of Pollensa and the town of Pollensa have become very sophisticated in recent years. New hotels have opened both in the old town of Pollensa and the Port which offers a modern beach vibe. The old town of Pollensa is buzzing on a Sunday when it is market day. Not to be missed!
North West Mallorca
Dominated by the Sierra de Tramuntana mountain range and offering breathtaking scenery, this area is home to some of the most historic and picturesque towns on the island.
The breathtaking coastal road runs the full length of the north coast, climbing to reveal some of the most dramatic sea views and dropping down into the picturesque villages of Estellencs, Banyalbufar and Deiá and now a popular challenge to the thousands of cyclists including many professional cyclists who consider Mallorca one of the world's best training locations.
The area is easily accessible from Palma (25 minutes drive) via the mountain road through Valldemossa or Sóller – both historic popular towns.
Approximately half way down the west coast, the stunning Sóller valley cuts a sweeping bowl into the mountains with its four picture-perfect towns and villages. Fornalutx with its narrow cobbled stairways bursting with bougainvillea and voted one of the prettiest villages in Spain. Lower in the valley sits Biniaraix with its art community and leafy square where you can rest with a cool drink after a walk in the mountains.
The largest of the towns is Sóller which is accessed not only by road but also by a 100 year old electric train which makes its way up from Palma four times a day on its rich historic journey. From Sóller you can walk, cycle or take the 100 year old tram to the Port of Sóller, a crescent- shaped bay complete with white sandy beach and yacht-filled harbour.
It may seem a daunting choice to decide where to spend your time, but do remember that everywhere on the island is easy to access when visiting. And it's good to save some places for your next trip as Mallorca boasts one of the highest repeat visitor numbers in Europe!
History of Mallorca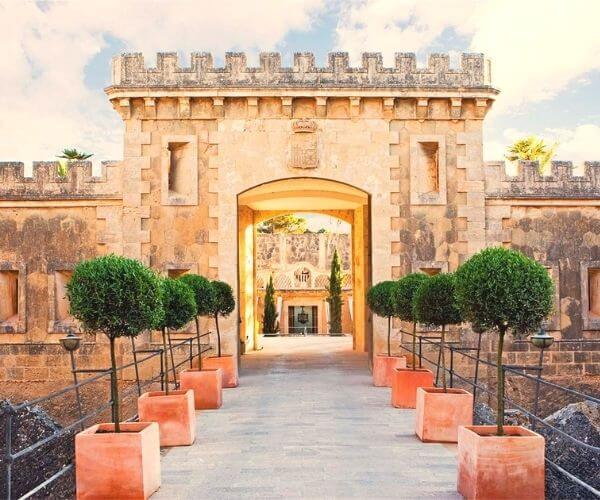 Mallorca is the largest of the four Balearic Islands, the others being Ibiza, Menorca and Formentera.
The strategic location of Mallorca in the western Mediterranean has meant it has been occupied and fought over by many invaders, Phoenicians, Carthaginians, Arabs and Romans.
All of this history and heritage is woven into present day Mallorca and can be traced in its architecture, music, art, culture, food and, of course its people.
Settlers on Mallorca can be traced back to 6000-4000 BC when it was occupied by Neolithic peoples. Next came the Phoenicians, seafaring traders from the east. Later the Carthaginians gradually expanded their power base across the Mediterranean including Mallorca. But that was not to last. The Romans invaded in 123 BC and stayed for over 600 years.
With the growth of Islam came further invasions in the 7th century when the Moors conquered Spain and shortly after the Balearics.
What followed was 400 years of rule by Arab Moors. Not very much remains of Medina Mayurka, the Muslim name for Palma, except the Arab Baths which have been preserved. This 10th-century bathhouse, probably once the property of a wealthy citizen, contains pillars which were salvaged from older Roman ruins.
When King James I of Aragón arrived in 1229 to recapture Mallorca from the Moors, he wrote of the prosperous town of Medina Mayurka, "It seemed to me and to those who had accompanied me the most beautiful city we had ever seen".
Mallorcan history can be seen in its blend of Arabic and Gothic architecture, and nowhere is this more evident than in the buildings in and around Palma.
Palma's Gothic cathedral – La Seu -occupies the site of the former mosque of Medina Mayurka. Construction began around 1300 and continued until 1601. The Catalan architect Antoni Gaudí lent a hand in the redesign of the interior of the cathedral at the beginning of the 20th century.
Another Gothic landmark, though actually just outside the city, is Bellver Castle. This is the only circular castle in Spain, commissioned by Jaume II, the son of James I, in the 14th century.
Almudaina Palace is another of Palma's iconic monuments. This was the alcazar or castle of the emir during Muslim rule, later adapted to serve as the royal palace of the Mallorcan kings.
During the 1500s the island suffered decades of attacks from the Barbary corsairs of North Africa, a period which has left an indelible mark on Mallorca to this day including numerous coastal watchtowers, fortified hilltop towns and churches and fiestas such as Es Firo in Sóller.
In the 1700s, after the War of the Spanish Succession, Mallorca came under the rule of a unified Spanish monarchy, the Bourbons.
During the Spanish Civil War in the late 1930's, Mallorca was a nationalist stronghold but was subject to an amphibious landing by Republican troops which was repulsed by nationalist air power mainly provide by Facist Italy. Indeed the Italians maintained a substantial force on Mallorca until 1939 and there were even hints that Italy harboured intentions of annexing Mallorca!
Since the 1950s there has been an invasion of a different kind, namely mass tourism with some 30 million visitors recorded in 2019.
The Balearic Islands have been an autonomous region of Spain since 1983.
Where to stay in Mallorca
There is an abundance of accommodation on Mallorca and the offering has markedly increased in quality over the last two decades.
The north of the island,particularly Pollensa, Port de Pollensa and Alcudia, has become a real hot spot for the British holiday maker with the large sandy beaches of the Bay of Alcudia attracting families.
The east coast is dotted with small beaches, coves and lowrise resorts such as Cala d 'Or and Cala Ratjada which are very popular with package holiday operators bringing visitors from across Europe.
The palm fringed white sands of Playa de Palma east of the capital is a favourite spot for German holidaymakers and west of Palma lies the rather infamous Magaluf, now rebranded Calvia Beach in order to put its raucous past behind it.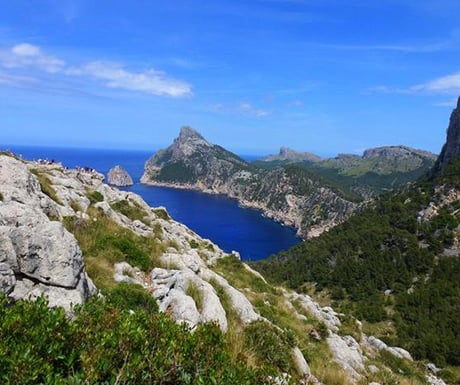 There are numerous small resorts on the south west peninsula of the island such as Cala Vinyes, each with their own idyllic white sand beaches and über cool beach clubs. Further along the coast is the glitzy Port Adriano designed by Philipe Starck, with its yacht marina and, hugging the western point, Port d ' Andratx, a small fishing port which now attracts wealthy residents, celebrities and holiday makers.
The centre of the island has a seemingly endless choice of small hotels for singles and couples seeking the peace of the interior. The Tramuntana Mountains which tower over the Sóller Valley and the Port de Sóller attract an international mix of travellers of all ages for cycling, beach time and year round walking.
Palma is pocket sized and a perfect short break destination. Very easy to get around and within easy access of the airport just 10 km away, there is an abundance of accommodation here from boutique hotels tucked away in the old town to larger hotels on the sea front.
Wherever you decide to hang your sun hat, you will not be disappointed. Everywhere is very easy to get to.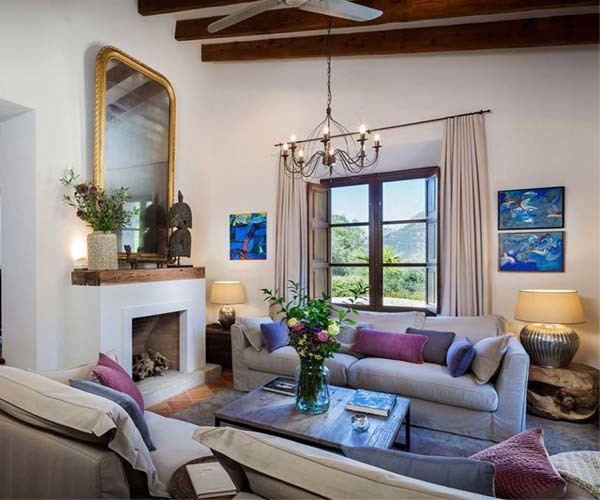 Accommodation in Mallorca
Mallorca has a wealth of accommodation on offer. The last two decades has seen an explosion in the luxury hotel market with new boutique, five-star and agro tourismo hotels springing up.
The island is an idea destination for families with its wide open beaches, sunny climate and great food but until recently this was not catered for in the luxury sector. There are now however three 5 star family resorts on the island, the likes of which have not been seen before, with endless pools, entertainment and 5 star cuisine in several choices of restaurants. It has been a resounding success.
For a more authentic experience, often with a local island host, you could book one of the hundreds of agro tourismos on the island, traditional farmhouses converted into stylish rural hotels. This type of accommodation is also on the increase and the standard is exceptional.
For glitz and glamour and the opportunity to bump into a celebrity, you will need to book yourself into one of the international hotel groups such as The Jumeirah Port Sóller Hotel or Belmond La Residencia in Deiá.
There are numerous villa rental companies offering accommodation ranging from small city apartments to film star standard finca estates with staff.
Airbnb rentals are strictly regulated and you need a licence to let your property. Only certain areas are deemed touristic for letting purposes but there is still a good selection to choose from. There are no campsites or caravan parks on Mallorca.
Places to visit in Mallorca
There is lots to do on Mallorca.
Why not start with a walk through history in pocket size Palma. Savour it's medieval streets and sun dappled plazas. Your first stop has to be the Gothic masterpiece which is La Seu Cathedral. Towering over the Parc de Mar on the Bay of Palma, you are guaranteed to be wowed the first time you see it. Sitting opposite is the Almudina Palace, also open to visitors, which has stood on this site since the Arab invasion and was later converted into a gothic style palace but elements of its Islamic past remain.
Hugging the city walls and with a view out across the Bay of Palma is the Es Baluard Museum of Modern Art with its modern glass and concrete facade. Art lovers will also not want to miss the Joan Miró Art Foundation just a short taxi ride from the centre.
Leaving the city behind head south-east and make a day trip to the uninhabited island of Cabrera, designated a National Park where because the landscape has remained undisturbed, you can enjoy an abundance of wildlife, dolphins, cormorants, osprey and seagulls in the azure waters of the Mediterranean.
Located off the south west coast is the island of Dragonera, just 6km in length and with an ancient lighthouse which is home to thousands of small lizards, species not found anywhere else in the world, hence the name. Keep hold of your picnic lunch!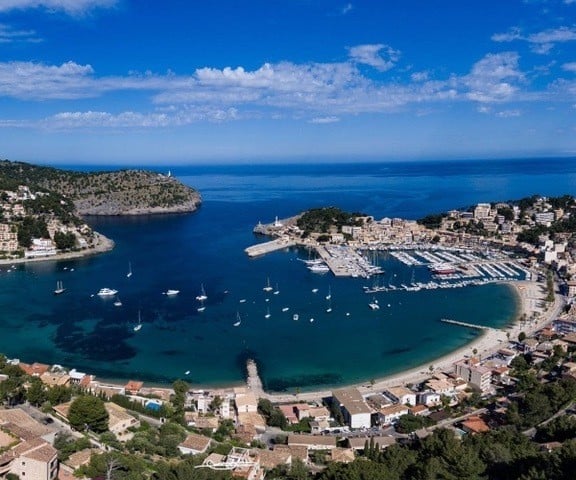 The weekly markets in every town and village are published in the local English language newspaper, The Majorca Daily Bulletin. These markets are a hive of local activity where you can experience the rich rural history of the island. Don't miss the Wednesday Sineu Market which has been trading since the 14th century.
The coastal wetlands of S'Albufera Nature Reserve near Pollensa is an oasis for many rare birds such as the Eleonoras's falcon and home to many species of migrating birds.
There are several underground caves on the island, the largest of which are the Caves of Drach in the town of Porto Cristo. Made up of three vast chambers, the largest which contains an underground lake, Lake Martel where classical music floats across the waters as boats appear into view with musicians playing for your entertainment.
This is just a small favour of places to visit on the island and, if you miss them first time round, you can always see them next time you visit.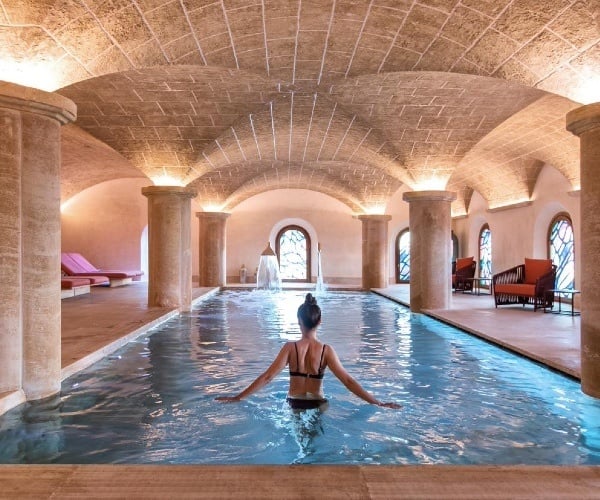 Things to do in Mallorca
See more on two wheels and hire a bicycle in Palma heading east on the seafront cycling path to Portixol harbour and beyond or west towards Porto Pi lighthouse, stopping along the way at any number of bars and cafes for a refreshment. You can also take guided bike tours which will cycle you through the history of the city.
For those that prefer to stay on two feet, there are many local walking guides brimming with fascinating facts and figures about Palma and the island who will be happy to meet with you either in town or island wide by arrangement.
Hop aboard the mountain railway, know as the 'Orange Express' from its days of transporting Sóller oranges, which runs between Palma and Sóller. This 100 year old electric train wends it way through breathtaking mountain scenery in a joyous hour and connects with a local tram down to the Port of Sóller.
For families there are two huge waterparks that will keep everyone entertained all day , a high wire forest climbing park, the Katmandu Attractions Park complete with the brain teasing upside down house and over 250 beaches to choose from. Several boat companies offer day trips from Palma, Porto Cristo and Pollensa and of course you can also charter your own boat for the day with a skipper.
Take to the skies for a hot air balloon ride with a unique opportunity to see a silent Mallorca from the air. Or ride high and fast with one of the helicopter sightseeing companies which offer scenic tours of the island or transfers from Palma airport to selected accommodation across the island.
There are several cookery schools in Palma offering hands-on classes following a market shop for a real life experience. And you get to eat what you have cooked. On a similar theme in the countryside you can also take part in a unique culinary tour which guides you through the history of cultivation and how it blends into the cuisine of the island. Culminating in a feast cooked for you in the fields.
Take a tour of an olive oil estate and learn about the harvest and production techniques which are now some of the most advanced on the world.
Oh, and lets not forget wine! Wine production on Mallorca dates back to Roman times. In recent years Mallorca has earned a name for its award winning wines. Enjoy a day on a wine train, a cycling wine tour or a walking wine and tapas tour in Palma. Each offering superb memories to take home.
Food in Mallorca
There are many types of visitors to Mallorca. Those who seek the beach, a cycling adventure, those who love to sightsee and now, in growing numbers, visitors who come for the food and who, tempted by their taste buds, choose to explore the culture of Mallorca through its traditional flavours.
Mallorca is passionate about it's food and its chefs and producers work together to showcase the island's culinary riches.
Mallorca is blessed with an abundant range and quality of local produce. The island is a paradise for almonds, apricots, numerous varieties of figs, oranges and lemons as well as local fish such as the Sóller prawns , llampuga and Cap Roig. There is often a local fiesta to celebrate each product!
Local lamb is succulent. Chef and restauranteur Rick Stein was quoted as saying that Mallorcan lamb was "the best he had ever tasted" at the rustic hillside restaurant Es Verger on the outskirts of Alaró.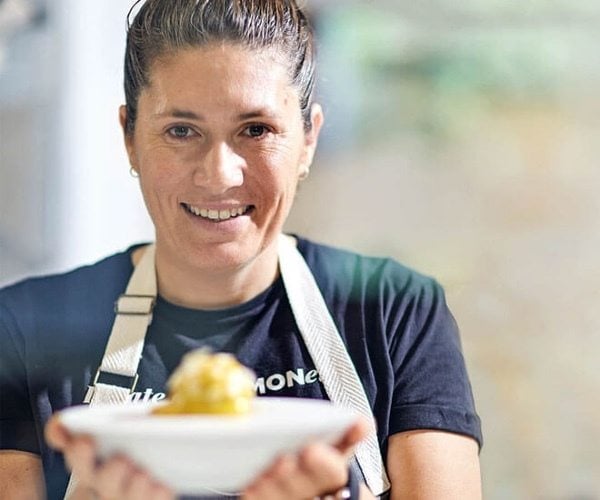 The Majorcan black pig native to the Balearic Islands and the main ingredient in 'Sobrasada de Mallorca de Cerdo Negro', is a delicacy that has been made in Mallorca since the 15th century. This pork cured sausage made with sweet paprika is delicious on crackers or bread for lunch.
Mallorca boasts many varieties of wild mushrooms ( bolets) and mushroom picking is a favourite autumn pastime.
The island is buzzing with food projects and initiatives such as the regeneration of the Son Moragues Estate in Valldemossa where they harvest the same olive trees as their ancestors. The extra virgin olive oil made in the heart of the Serra de Tramuntana results in a unique taste.
The olive oils of the island are the main ingredient in pa amb oli ( rustic bread with oil) served with jamon serrano, local sheep's cheese, rubbed with Ramalllet tomatoes, with a sprinkling of Flor de Sal, from salt pans on the south east coast of the island.
Of course we cannot talk about food without talking about the local wines and Mallorca is proud that many of the 65 bodegas are now organic and hand pick the grapes giving awarding winning distinctive flavours.
Make sure to end on a sweet note with a coffee accompanied by the spiral-shaped ensaïmada sweet pastry or a slice of locally made almond cake. Heaven!
Getting around Mallorca
With a superb network of roads, Mallorca is a dream to drive around. The airport is situated on the outskirts of Palma in the south of the island and from here there is a radial network of motorways that cover most of the main towns and cities. In addition to the fast roads, there are also some of the most spectacular driving roads in Europe to be found on the island, including the mountain road from Pollensa in the north to Andratx in the south and the hair-raising switch back Sa Calobra road which starts at the foot of Puig Major (1500 metres) and ends at the beach of Cala Tuent.
Car hire at the airport is easy and there are numerous companies to choose from, but be prepared for a long wait in the height of summer.
For those staying in the city, Palma is easy to get around on foot and there is a wealth of taxis at the airport to get you into town. Once in the centre, Palma Bike and Go City offer bike rental.
Buses connect every town and village and are very reliable and good value. There are three fast train routes in Mallorca covering about 80 km, the main route T1 which runs between Palma and Inca. The central station in Palma, the Estació Intermodal in Plaza España, is the interchange between the bus and train network.
A trip to Mallorca would not be complete without a ride on the 100 year old Palma to Sóller train which operates at a slower pace, offering a breathtaking journey through the mountains over a magical hour, with the opportunity to travel on to the Port of Sóller on the old tram.
There are several sightseeing boat trips across the island. From Port de Sóller you can take a ferry north along the spectacular coastline to Cala Tuent and Sa Calobra and in Pollensa in the north of the island across to the Formentor peninsular.
There are larger car ferries from Palma connecting to the other Balearic Islands namely Ibiza and from there onto Formentera and also to Menorca from Alcudia.
When to visit Mallorca
With over 300 days of sunshine each year, the weather in Mallorca is hard to beat. It receives around 1,300 more hours of sunlight per year than most Northern European countries. That's an average of 3 hours more per day!
So when is the best time to visit?
Following the calendar and starting in January, you will enjoy longer daylight hours and temperatures averaging around 20 degrees. Hotels are only open in Palma and there are some excellent rates to be had.
As a extra bonus, a visit in January or February guarantees seeing Mallorca wearing one of its perfectly best outfits – four million almond trees in full blossom, a truly magnificent sight. The quality and variety of shops compare to any large European city, there are no crowds and you could be shopping in short sleeves!
Or you may join the thousands of cyclists and walkers who take advantage of the weather and make Mallorca their 'winter holiday home'.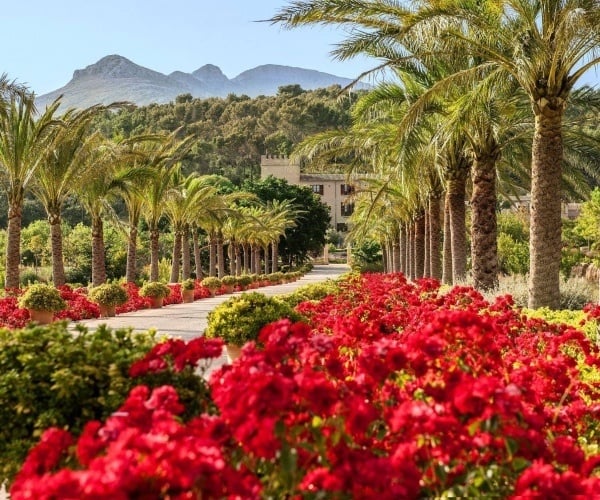 Spring arrives early in Mallorca. Coastal hotels start to open up and sea temperatures are rising. By March Mallorca is in full bloom with wild flowers and corn daisies of yellow and white carpeting the valleys and plains. The roads are quite empty and while it may not yet be warm enough to lie on the beach, the temperature is just right under blue skies with longer sunshine hours.
The island really gets going at Easter time and Semana Santa is one of the most important weeks in the Mallorcan calendar. There are dramatic and colourful processions in every town and village.
Summer is hot and hotel prices are high as it is peak season. The Nit de Foc (Night of Fire) is celebrated all over the island at the end of June but the biggest party is in Palma. Celebrated on the eve of Sant Joan, you will see bonfires, hear fireworks and witness 'devils and demons' running through the streets.
July and August are the busiest two months of the year with around 9 million passengers passing through Palma airport, heading to one of the island's 260 beaches to stay cool.
Beach clubs are open and there are concerts across the island ranging from classical ( the annual music festival in Déia) to rock, pop and jazz and even a few top-line artistes.
September is a lovely month to visit and heralds the grape harvest celebrated each year by the nine-day Festa del Vermar', one of the oldest fiestas in Spain. The prefect excuse to enjoy a glass of local wine. The weather stays warm well into October and you can return from a day at the beach, followed by eating alfresco. The island feels calmer and is less crowded.
Bathed in winter sunlight this beautiful Mediterranean city sits beside the palm-fringed blue sea and has a festive atmosphere like no other.
Events in Mallorca
Spain has the highest number of public holidays in Europe. Here are just some of the events and public holidays and festivals that you can celebrate in Mallorca.
January
New Year's Day
Epiphany Thee Kings Day parades
February
Almond Blossom
The light show at La Seu Cathedral in Palma (Rose window)
March
Balearic Day
Carnival / Sa Rua
Firo del Fang Fiesta Portól
Holy Week (Semana Santa)
April
Easter (Pascua) Sunday and Monday
April Fair, Sevilla
Fiesta de Sant Jordi Islandwide
Palma Boat Show
May
Es Firo Fiesta Battle of the Moors & Christians Sóller
May Day
Madrid Day
Ascension
Capdepera Medieval Fair
June
Deiá Music Festival begins
Bonfires of San Joan Islandwide
July
Artdemossa Fair in Valldemossa Porto Cristo seafood Fair
August
Assumption Day (religious festival; closures);
Festival of St. Bartholomeu, Sóller
Pollença Patrona battle of the Moors and Christians Des Güell a Lluc a Peu – night of Pilgrims walk
September
Festival of the grape – Festa de Vermar, Binnisalem Fira de Matançes – Pork fiesta, Campos
October
Zafiro Palma Marathon, Mallorca International Film Festival
November
All Saints' Day
Dijous Bo Country Fair, Inca
Olive oil fair Caimari
Christmas Lights switch on in Palma TaPalma Tapas Fiesta
December
Christmas Markets in Palma and across the island
Luxury travel tips
Parking in most towns around the island is on-street metered parking, so make sure you keep some loose change handy!
Several hotels with large spas offer a spa day with lunch to non – residents which gives you the opportunity to sample other hotels.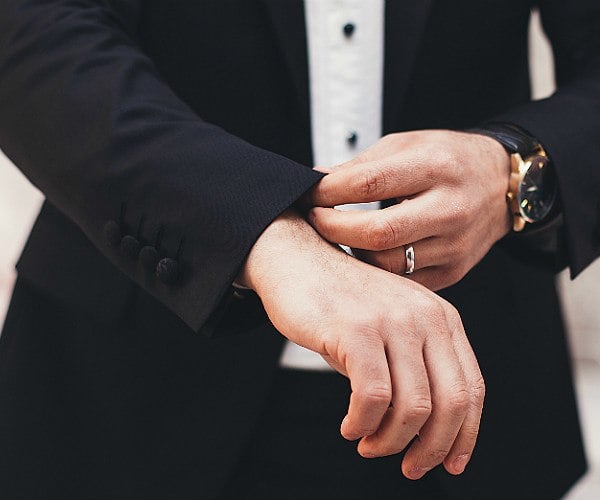 There are nine restaurants with Michelin Stars on the island which would all need to be prebooked. All speak English and you can telephone or email before your visit. You might also take note that eating out in the evening starts much later and most restaurants will only take reservations after 7pm.
In high season the yacht charters can get busy so it would be recommended to pre book this before your arrival. A number of hotels offer packages for the Opera season which takes place in the summer months. There is a musical festival in Deiá each year and tickets are available on their website.
For the sports travellers the Rafa Nadal Academy offers group tennis coaching as well as one to one and you can stay at the academy hotel. Golf is very popular on the island and if you wanted to improve your game many of the the Golf Clubs can provide private coaching.
For those staying in villas there are a number services available such as in villa catering, which Marc Fosh / Michelin Star chef offers as well as any number of yoga and pilates teachers who will travel to your villa.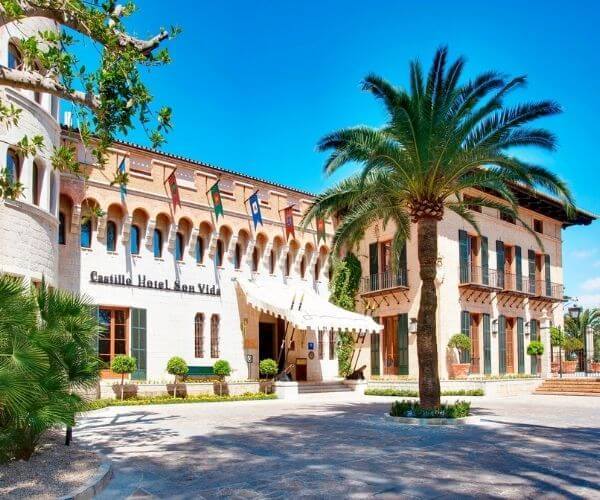 Language and culture
The official language of Mallorca is Catalan, spoken as a local dialect Mallorquín, and depending on the area, the dialect may vary slightly. Castilian Spanish, the language of the mainland, is also spoken across Mallorca.
Catalán began as a Latin language spoken in the Pyrenees Mountains and has links with the Romance languages of Europe dating back to the 9th century. It spread through the north east of Spain as the Catalan kings reconquered the region from the Moors.
The Catalán language was suppressed during Franco's dictatorship (1936-1975) but since then its use has flourished and in 1977 it became the primary language in education, politics and public life on the island.
Mallorquin is very dear to the hearts of the islanders and, as recently as 2012, an attempt by certain politicians to give Castilian Spanish equal status in public life was met with fierce opposition and months of protests.
After fending off invasions for centuries, the Mallorcans are staunchly patriotic and are proud of their own flag and official anthem the 'Balanguera' sung on one knee across the island at significant events.
In terms of culture, this is an island of seasons and saints. The locals come together to celebrate the passing of the months and to honour their saints days with fiestas and holidays, from the Three Kings in January, to Es Firo in Sóller in May and the grape harvest festival in September. The Mallorcans know how to party!
But they also know when to rest and family and tradition is at the heart of every community. The Mallorcans are the kindest and most welcoming of people you will find anywhere.
Useful phrases
¡Hola! – Hello (O-la)
¡Buenos días! – Good morning! (BWAY-nos DEE-as)
¡Buenas tardes! – Good evening! (BWAY-nas TAR-des)
¡Bienvenido! – Welcome! (Bee-en-ven-EE-doh)
¿Cómo estás? – How are you? (KOH-moh eh-STAHS)
¿Cómo te va? – How's it going? (KOH-moh te BAH)
¿Cómo te ha ido? – How've you been? (KOH-moh te ha EE-doh)
Estoy bien ¡Gracias! – I'm fine, thanks (eh-STOY bee-en GRA-tee-as/GRA-see-as)
¿Y tú? – And you? (ee too)
Bien/ Así así. – Good/ So-so (bee-en / a-SEE a-SEE)
¿Qué tal? – How are you? (kay tal)
¿Qué pasa? – What's happening? (kay PA-sa)
¿Qué haces? – What are you doing? (kay AH-says)
¡Gracias! – Thank you! (GRA-thee-as/GRA-see-as)
Por favor – Please (por FAH-vor)
¡De nada! – You're welcome! (de NA-da)
¡Perdone! / ¡Oiga! – Excuse me (to ask for something)! (per-DON-ay/ OY-ga)
¡Perdone! / Disculpe! – Excuse me (to get past)! (per-DON-ay/ dis-KUL-pay)
¡Disculpe! – Sorry! (if you didn't hear something) (dis-KUL-pay)
¡Lo siento! – Sorry! (for a mistake) (lo see-EN-to)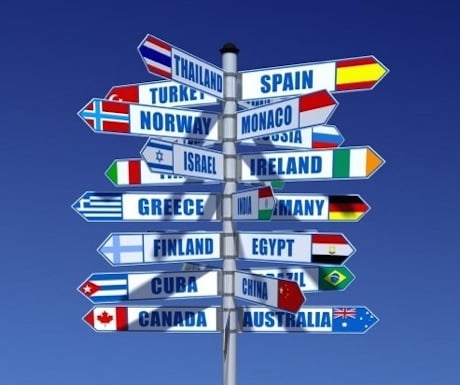 Weather in Mallorca
Visiting Mallorca soon? See below for the latest weather forecast for Mallorca.
Useful information
Currency
Mallorca's currency is the Euro which replaced the peseta in 2002. See www.xe.com for current exchange rates with the British Pound and the American Dollar.
Power
Mallorca operates on 230V/50Hz system and has two-pin plug sockets accepting type F or 'schuko' plugs. Appliances with a voltage of 220-240V can be used here with the correct adapter. UK appliances would need a standard two-pin to three-pin adapter.
Telecommunications
The four main network providers in Spain are Vodafone, Movistar, Orange and Yoigo. GSM/GPRS compatible SIM cards are needed and can be bought in some smaller, and most of the larger, mobile phone network stores. UK phones can be used here but if you wish to use a Spanish SIM card, you will need to have your phone unlocked in one of the smaller, independent phone shops. The price of this is roughly 20€. Spaniards use WhatsApp frequently rendering SMS messages almost obsolete. Leaving recorded WhatsApp messages is extremely common. This application is a must-have as it is not only used by individual businesses but also by networking groups and even the police!
Timezone
UTC +0 (Canary Islands) Western European Time
UTC +1 (Continental Spain) Central European Time
UTC +1 (Canary Islands) Western European Summer Time
UTC +2 (Continental Spain) Central European Summer Time
Tipping
Tipping etiquette in Mallorca is based around service. If most situations if you believe that the service was at least good, you should tip approximately 10%; you should not tip when the service is poor. This applies to restaurants, spas and taxis. In restaurants, a service charge may be included but this is not common practice. Any tip left can be left with the bill or given directly to a waiter. Staff such as concierges, housekeeping and bellhops in high-end hotels are accustomed to receiving tips of approximately €5-10, 10-20€ per week and 2-3€ per bag, respectively.
WiFi
Free Wifi (pronounced wee-fee in Spanish) can be found in many restaurants, cafes, museums, parks and on city buses.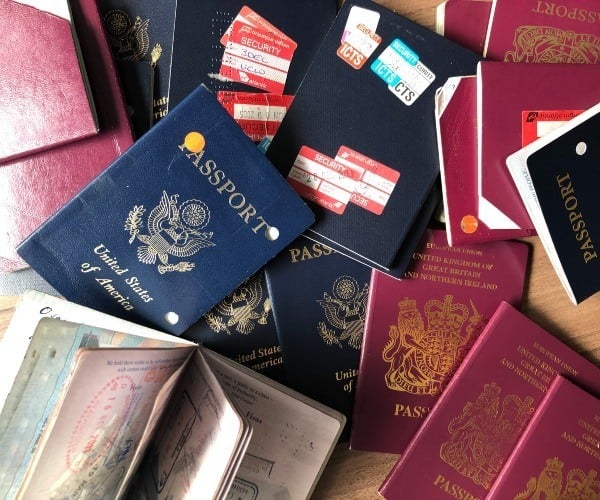 Want to contribute to our travel guides? Please contact us for details…