Home > Travel Guides > Greece > Cyclades > Mykonos Travel Guide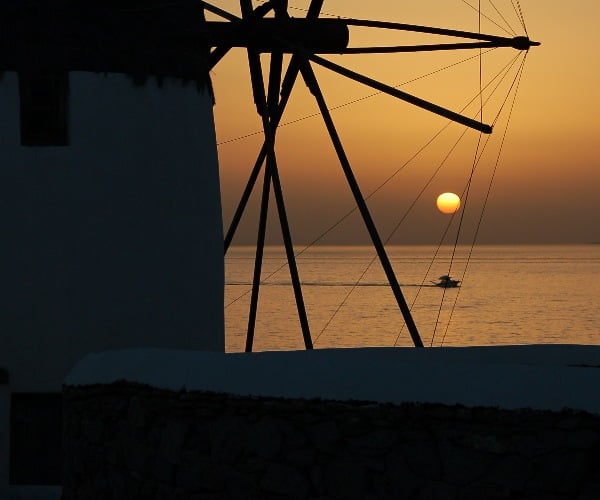 LUXURY TRAVEL
Mykonos Travel Guide
A jewel of the Cyclades, Mykonos is an island famed for its white-washed buildings, celebrated beaches, and vibrant party scene. Throughout the summer it dances effortlessly to two rhythms. All-hours venues, chic beach clubs, and designer boutiques keep the atmosphere upbeat, whilst quaint villages, hilltop chapels, and iconic white windmills nestle in the hillsides for those wishing to explore a slower pace of island life.
Introduction to Mykonos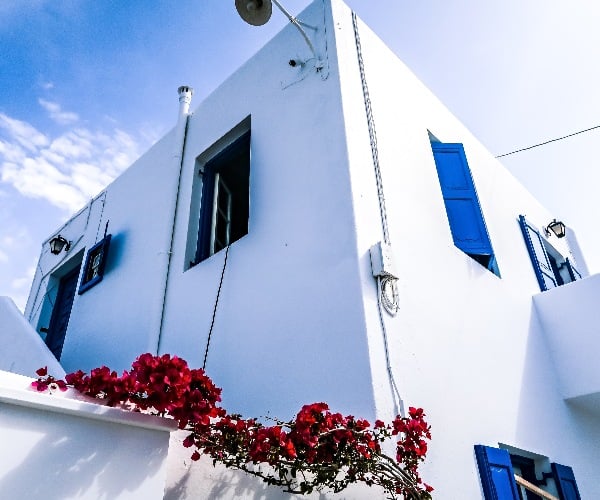 In the centre of the Cyclades islands, Mykonos shines as the most glamorous of them all. A long-time celebrity favorite, it promises luxurious hotels, award winning restaurants, and exclusive parties all the way along its stunning coastline.
Mykonos comes alive as the temperatures rise and the turquoise sea sparkles, creating an atmosphere perfect for both lounging on the sunbeds and trying out the plentiful watersports options.
Mykonos Town (Chora)
Situated right in the middle of the west coast, Mykonos Town is the island's capital, a labyrinth of whitewashed buildings overlooked by rows of iconic windmills.
Much of the town is traffic-free, ideal for a stroll through the chic boutiques and bespoke jewelry stores. The scent of bougainvillea drifts past as you wander through the picturesque streets lined with colorful wooden doors and quaint churches.
When the sun goes down, the romantic streets buzz with life as the restaurants, bars and clubs quickly fill up. Seated with a sea view or in an atmospheric courtyard, sip on world-class wines and specialty cocktails whilst savoring delicious fish fresh from the Aegean, or the exceptional international cuisine for which Mykonos Town is renowned.
The well-preserved Old Port, which was in use until 15 years ago, is where the town brushes against the water's edge. There are many galleries and boutique shops to explore as well as the Archeological Museum, where you can view relics of Mykonos's ancient history. The area's many restaurants are perfectly situated to enjoy gorgeous sunset views whilst sampling the catch of the day.
In charming Little Venice, the balconies of old fisherman's houses hang out over the water's edge, many now refurbished as elegant restaurants and stylish bars, offering romantic evening views.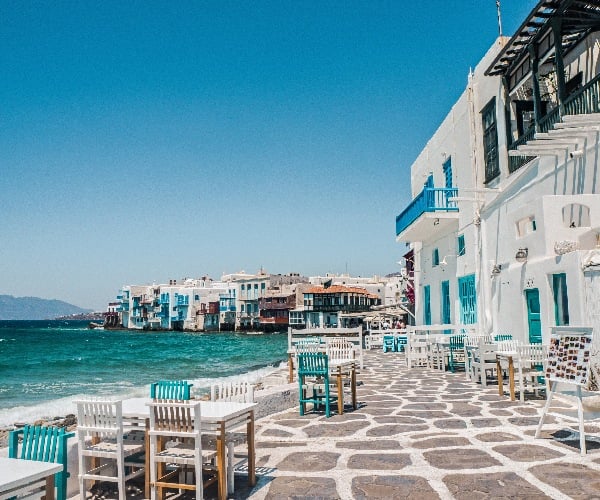 South Mykonos
South of Fira, the quaint village of Pyrgos is perched on Santorini's highest point. Once a fortress settlement, it offers spectacular views in all directions, including of the ruins of Kasteli Castle and the caldera-edged clifftops to the west. It is also known for its more relaxed pace of life than the busier Kira and Oia, and a wander through its winding backstreets will reward you with small art galleries, boutique cafes, and elegant restaurants.
Psarou Beach, a 15-minute drive south of Mykonos Town, is a sparkling favorite of global celebrities. Ask your travel advisor to reserve your sunbeds in advance, as the opulent waterside spots are in high demand. Psarou's protected waters make it ideal for swimming and water sports such as jet skiing and scuba diving. Cosmopolitan bars serve exquisite cocktails, and by night become exclusive venues for evening events.
One of the longest and most popular beaches on the island, Platis Gialos boasts golden sands and crystal clear waters. An amble choice of taverns, restaurants, and bars line the beach, as do a number of boutique hotels offering traditional Greek nights, with live music and dancing.
The colorful Paradise Beach has been a favorite since Mykonos was a hippie paradise in the 1960s—topless and nude sunbathing remains popular to this day. After dark, the beach becomes a huge nightclub as world-famous DJs play exclusive sets and revelers dance till the sun comes up.
Just along the coast from Paradise Beach lies the spectacular Super Paradise Beach. A famous gay destination, the top party spot is is a luxurious and welcoming space for all.
A 25 minute drive from Mykonos Town, Elia is a stunning stretch of golden beach lined with sunbeds and umbrellas. One of the bigger beaches on the island, it provides ample room to make yourself comfortable. Music plays in some parts of the beach, others parts are more serene. One section of the beach, marked with the rainbow flag, is a favorite of the LGBTQ+ community, and nudity is accepted in certain areas.
North Mykonos
Ftelia Beach is a 15-minute drive north from Mykonos Town. A more rugged and windswept environment than the south of the island, it is famed for its ideal windsurfing conditions. The beach itself tends to be peaceful, and several bars serve drinks and snacks. The area is also home to a neolithic settlement where Ajax, the Iliad hero, is supposedly buried.
North West Mykonos
Just a 15-minute drive north from Mykonos Town, Agios Stefanos is the closest beach to the island's capital. Its shallow waters make it a favorite with families during the summer, and an excellent base for watersports enthusiasts.
Central Mykonos The tiny and peaceful Ano Mera is one of the oldest villages on the island, a 15-minute drive inland from Mykonos Town. It still retains its local atmosphere and is home to the beautiful 16th century Panagias Tourlia monastery.
History of Mykonos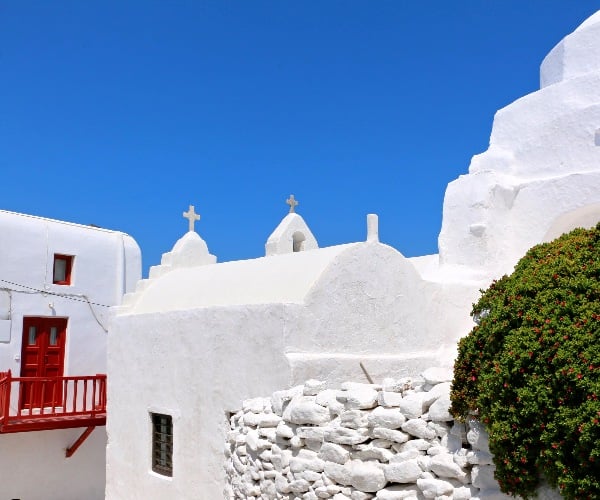 According to Greek mythology, a great battle between Hercules and the Giants took place where Mykonos now lies.
The Giants were believed invincible, but Hercules lured them away from the safety of Mount Olympus and into the Cyclades.
He killed and threw them into the sea, where they supposedly transformed into enormous rocks and became the island of Mykonos.
Mykonos neighbors a tiny island called Delos, which plays a key part in Greek mythology. Supposedly, the goddess Leto was searching for somewhere safe to give birth to her children, when Delos rose from the waves. There, she found safety and gave birth to the god Apollo and the goddess Artemis. Mykonos later got its name from Mykons, a local hero who was believed to be Apollo's son or grandson.
Excavations on the ancient site of Ftelia on the north of the island revealed that the earliest inhabitants were the Kares, an ancient Neolithic tribe dating back to 3000 BC. Later inhabitants included the Phoenicians, Egyptians, and Minoans, before the Ionians settled in around 1100 BC. It became an important supply stop for travellers visiting Delos, and developed a thriving culture.
The earliest evidence of ancient Greek art, an amphora now known as the Vase of Mykonos, was found by a Mykonos local resident who was digging a well in 1961. Painted with scenes of the Trojan War, it dates back to 670 BC
Throughout the 13th to 16th centuries, Mykonos came under the rule of the Venetians, and then the Turks, until the Greek War of Independence in the early 19th century. The people of Mykonos threw themselves wholeheartedly into the war effort. As great sailors, they offered all their ships, 500 crew, and 140 canons. They were inspired by the wealthy revolutionary, Manto Mavrogenous, who donated her whole fortune to the independence movement and led many battles. A statue commemorating her leadership can be found in Mykonos Town.
By the time Greece won its independence in 1829, Mykonos had lost all its ships and its economy was decimated. It slowly began to rebuild stability with its textile production, which became highly regarded across Greece and abroad.
By the 1960s, Mykonos was beginning to attract artists from across the world who were drawn to its spectacular beaches and beautiful light. It wasn't only artists, however, who discovered the delights of Mykonos. In 1958, an injured pelican began roaming the streets of Mykonos Town. He was named Petros, and quickly became a mascot for the island. Whilst still young, he flew to the island of Tinos, where the locals there decided they wanted to keep him. The residents of Mykonos filed a lawsuit, and eventually won the right to bring Petros home. Huge celebrations erupted across the island that day they welcomed him home.
In 1985, Petros was killed, although the circumstances surrounding his death vary depending on who you ask. By this time he had developed a huge number of admirers, who mourned his passing. Jackie Kennedy Onassis donated a new pelican, Irene, to the island, and Hamburg Zoo also donated a pelican. Not long after, another injured pelican decided to make its home in Mykonos Town. To this day, the pink-backed pelicans stroll the streets and may even pose for a photo. The island is also known for its cosmopolitan atmosphere, with world class hotels, dining, and nightlife. It has long been a favored destination by celebrities, with stars such as Sophia Loren, Grace Kelly, and Brigitte Bardot soaking in its delights during the 1960s. This reputation continues to this day, with Formula One World Champion Lewis Hamilton, actor and filmmaker James Franco, and model Emily Ratajkowski gracing the island's shores.
Where to stay in Mykonos
Mykonos offers a multitude of experiences, whether you are looking for relaxation, after dark adventures, or a perfect blend of both.
Mykonos Town, or Chora, is the center of the island's nightlife. It attracts those who want the best bars and clubs at walking distance, but is also ideal for couples to enjoy its labyrinthine streets by day.
For vibrant beachside nightlife, opt for Psarou, Ornos or Agios Ioannis, where the golden sands become party hotspots when the sun goes down. Panormos and Elia offer more relaxed environments, with exceptional Aegean views and accessible beaches.
There is plenty of top quality accommodation around the stunning beaches. The south of the island is better protected from the seasonal Meltemi winds which sweep across the Aegean Sea in July and August.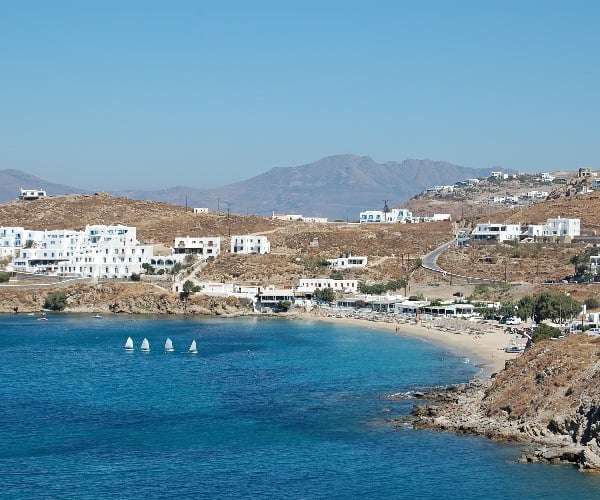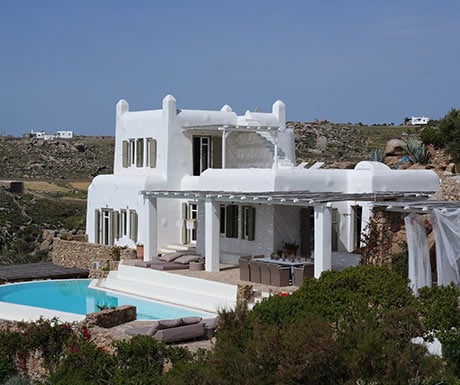 Accommodation in Mykonos
As an enduring favorite of jet setting celebrities and VIPs, Mykonos has an abundance of boutique and five-star accommodation. All of them have their own unique character, whilst preserving the traditional Myconian style and architecture.
Stylish mid-size resorts are impeccably designed to make the most of their waterfront locations. For a sophisticated stay with access to a private sandy beach, book into Mykonos Blu, Santa Marina, or Mykonos Grand.
For something a little smaller, there are two boutique Kensho hotels, one in Psarou Beach and one in Ornos. These five-star hotels are stunningly designed using local materials and are renowned for their cosmopolitan beach bars and party atmosphere.
If you prefer privacy and a more serene atmosphere, Bill & Coo is situated on a spacious 10-acre plot. This exclusive oasis offers 32 indulgent sea-view suites and three restaurants serving the finest local produce.
The Belvedere in the heart of Mykonos Town is ideally situated for exploring Chora on foot. The hotel is surrounded by verdant gardens, offering an ideal retreat from the bustle of the town. The turquoise pool, luxury shopping, and fine dining experience make it feel like a private resort in the center of town.
To connect with Mykonos' true nature, opt for one of the island's stylish boho chic hotels. Perched on a hilltop with beautiful sea views, Wild is designed to evoke the authentic Mykonos of time gone by, and Boheme is a great choice if you wish to connect with nature, gaze out on unobstructed sea views, and practice yoga in its calming garden.
For those traveling as a couple, family or in larger groups, the Myconian Collection offers luxurious villas and rooms with views of Elia Beach.
Mykonos is also home to Greece's most stylish and luxurious villas, which can accommodate from 8 to 30 guests and are popular among VIP visitors. Small villa complexes such as Katikies, Panormos, and AGL Villas offer a more private sanctuary, with breathtaking sunset views and all the benefits of hotel concierge and maid services included.
Places to visit in Mykonos
Mykonos is blessed with golden sand beaches, as well as calm, crystalline waters. Its small size makes it perfect for enjoying a new beach every day, and the cosmopolitan capital deserves exploration.
Chora's maze of streets are filled with luxury brands, artisan boutiques, and little shops selling knitted sweaters and handmade leather sandals.
Little Venice is known for its 18th-century buildings that overhang the ocean and is one of the best spots on the island for taking in the sunset. Snap some pictures of the photogenic 17th-century windmills, visible across the island, and after an event-filled day, settle down to watch a movie in the open-air Cine Manto.
Along the southern coast, Elia is one of the island's longest beaches, dotted with umbrellas, beach bars, and watersports clubs where you can jet ski, wakeboard, and windsurf.
Kalo Livadi is a family-friendly beach with plenty of watersports offerings and the sophisticated yet understated Solymar beach restaurant, which serves traditional Mediterranean dishes and offers exceptional views across the Aegean archipelago.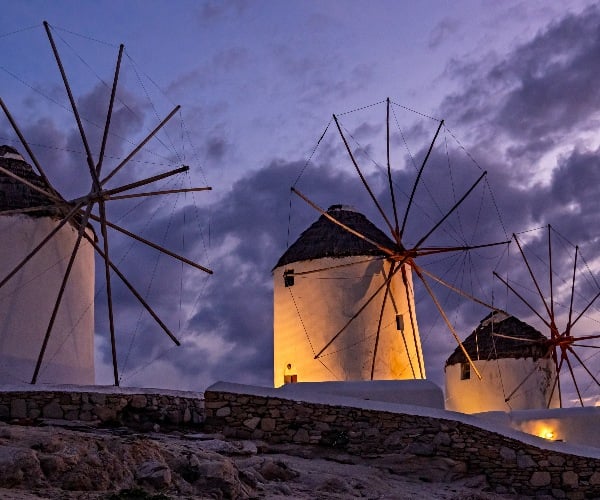 At Kalafatis Beach, Spilia is a seaside restaurant like no other – partly nestled in a cave, partly overhanging the sea, it serves seafood straight from its own natural rock-pool directly to your plate. Bite down on a sea urchin then stay to watch the sunset over the twinkling ocean before a sophisticated DJ livens up the cocktail bar.
After exploring the countless supreme beaches, discover the fascinating Mykonos history and mythology. Take a private guided tour to the sacred island of Delos, just a short sail away from Mykonos, and learn about one of the most revered mythological, archaeological, and historical sites in Greece. Connect further with the Cyclades natural wonders at the uninhabited Dragonisi island on the south coast, a protected haven for the Mediterranean monk seal, then swim in the pristine waters of nearby unspoiled island of Rhenia.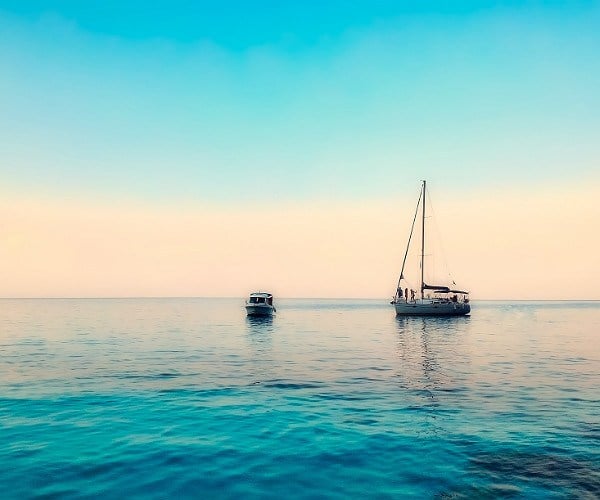 Things to do in Mykonos
Mykonos has a stunning coastline with new swimming spots to discover every day, or you may choose to venture further afield to neighboring islands.
Take to the water by sea kayak to marvel at dramatic rock formations and feel at one with the calm, sparkling sea. If you prefer to sail than paddle, opt for a private beach hopping cruise aboard a luxurious yacht and let your captain whisk you away to the prettiest harbors, the quietest and most pristine beaches, and the best snorkeling spots.
Adventurers can delve deep into the crystal waters and scuba dive at Platis Gialos, where visibility is often 30-40 meters, perfect for seeing evidence of the ancient Greek and Roman empires below the surface, as well as the Aegean's diverse underwater scenes. Trek through the distinctive Cycladic natural environment on horseback, spot indigenous wildlife, and absorb the breathtaking landscapes.
At a local organic farm, taste traditional wines paired with island produce such as local cheese, sausages, salads, and eggs while learning about the history and culture of Mykonos from your expert private guide.
Mykonos is an excellent starting point for exploring nearby, remote islands. Just a 40-minute cruise from Mykonos, Tinos is the fourth largest Cycladic island and home to beautiful rural villages, pretty churches, and fascinating monuments.
The island of Syros, where Greek tradition blends with western influence, is also worth visiting. Idyllic and undiscovered, it offers an authentic island experience, with neoclassical architecture and impressive Venetian squares.
Food in Mykonos
For such a small island, Mykonos, and in particular Mykonos Town, has an astounding culinary scene. A stroll through its narrow flagstone streets will immerse you in delicious aromas, sounds of sizzling foods, and mouth-watering dishes.
Mykonos's myriad authentic tavernas are perfect for experiencing traditional Greek cuisine.
Be sure to try louzes, homemade pork sausages flavored with spices and dried in the Mykonos winds, and served as a meze or in salads and sandwiches.
The soft and spicy kopanisti cheese, made with a mixture of goat's and cow's milk, takes months of aging and fermenting to create its signature heat. Another, less spicy, delicacy is tyrovolia cheese, often found in traditional pies.
Sea urchins are abundant in the waters around Mykonos, and are often served with delicious local olive oil that compliments them perfectly. Seaside restaurants offer the catch of the day, so you can be sure that the fish and seafood you sample is the freshest it can be.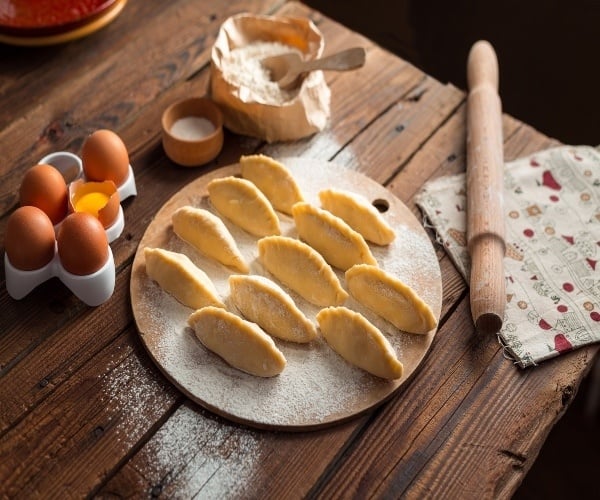 Mykonos Town is also home to world-class international cuisine, with restaurants such as Nobu and Hakkasan.
Getting around Mykonos
There are a very limited number of taxis on the island, but there are many private transfer companies. Be sure to ask your travel agent or concierge to arrange transfers for you.
Many hotels offer a complimentary shuttle into Mykonos Town every afternoon.
When to visit Mykonos
The summer season runs from the end of April to the end of October. If you visit during spring and fall, you will find warm and sunny weather, and a buzzing, but not crowded, atmosphere.
In late June, the DJs start jetting in and the beach club parties kick off. These run until mid-September, although you will find that many restaurants, bars and hotels offer a relaxing atmosphere for the whole season.
By July and August, Mykonos is at its hottest and its busiest, and best avoided if you prefer a quieter experience.
The unpredictable Meltemi north wind blows across the Cyclades in July and August, lowering the soaring temperatures and humidity. The wind can make swimming and sailing conditions unpredictable, although several beaches on the island, such as Ornos and Agios Ioannis, are protected from the harshest gusts.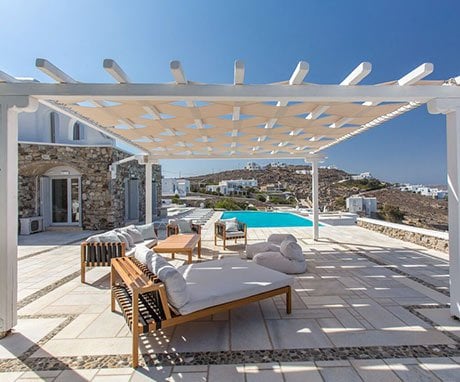 Events in Mykonos
Here is a comprehensive list of public holidays and festivals in Mykonos.
During the summer party season, Mykonos' beach clubs come alive as revellers party into the night. These months are stacked with exclusive events, with dates for the top summer parties generally announced in June.
September
Harvest Festival
Luxury travel tips
As many hotels are built on small hills, always ask for your room to be allocated as high as possible to ensure you have the best views.
Restaurants with views are exceedingly popular, as are sunbeds on the top beaches, so make sure you book in advance to avoid missing out on the best spots.
Keep in mind that the island can be windy, so ask your hotel concierge to recommend the best beach for your preferred activity based on the day's weather conditions.
There are a limited number of taxis in Mykonos, so ask your travel advisor to arrange private transfers. Alternatively, once you have arrived at your hotel, ask the concierge to help you organize them.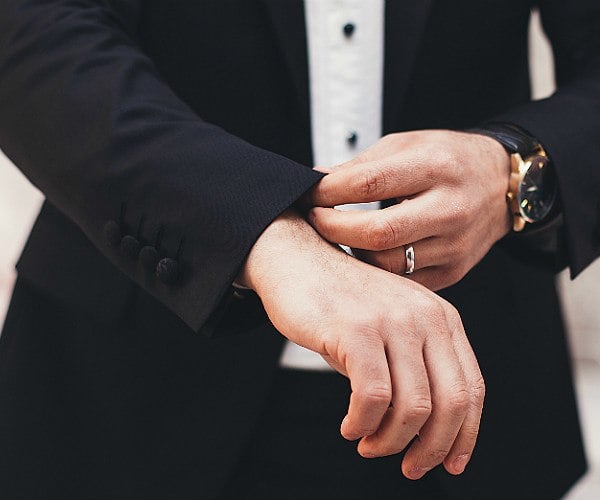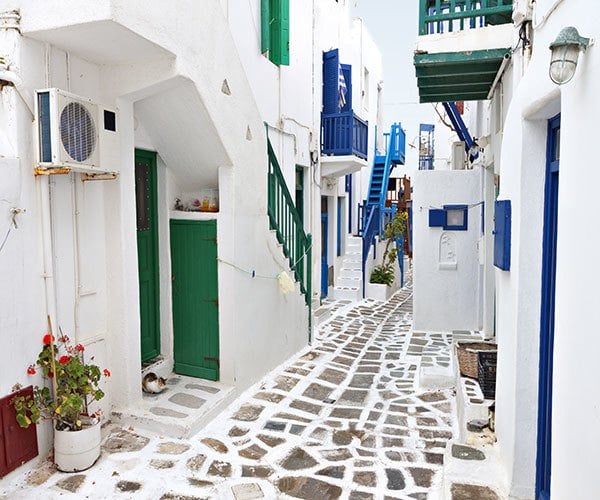 Language and culture
The official language of Mykonos is Greek, but English is widely spoken across the island.
You will find that Greek people are incredibly welcoming, especially when meeting you for the first time.
It is also important to be aware of some key body language differences to the English- speaking West. In Greece, shaking your head from side to side indicates 'yes', whilst nodding your head will be understood as 'no'.
Useful phrases
Greek is a famously difficult language for foreigners to grasp, but on Mykonos you will find that most Greeks speak English alongside one other language. A simple 'yah sas' (hello) or 'efharisto' (thank you) will be warmly welcomed, although you do not need an understanding of the language to get by in Greece.
Good morning – kaliméra
Good evening – kalispéra
Good night – kaliníhta
Hi – yah sas
Yes – ne
No – óhi
Thank you – efcharistó
Please – parakaló
How are you? – tikanis
I don't understand – Den katálava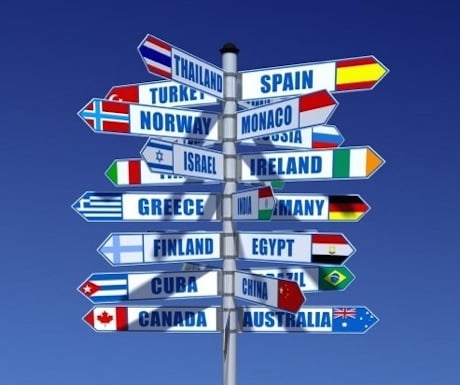 Weather in Mykonos
Visiting Mykonos soon? See below for the latest weather forecast for Mykonos
Useful information
Currency
The Greek currency is the Euro.
Power
In Greece, the European two-pin plug socket, with 230v/50Hz system, is used.
Telecommunications
Cosmote, Vodafone, and Wind are the three main providers in Greece, each offers wide coverage and fast data speeds.
Timezone
Eastern European Standard Time (GMT +2)
Tipping
Tipping in Mykonos, as is the case across Greece, is not expected but always appreciated. Most restaurants will not include a service charge in the bill, although there is likely to be a small cover charge for bread. Up to 10% is appropriate in restaurants, and €1-2 is perfectly acceptable for exceptional service in bars and cafes.
WiFi
Hotels, bars and restaurants generally offer free WiFi, although speed may vary in smaller establishments.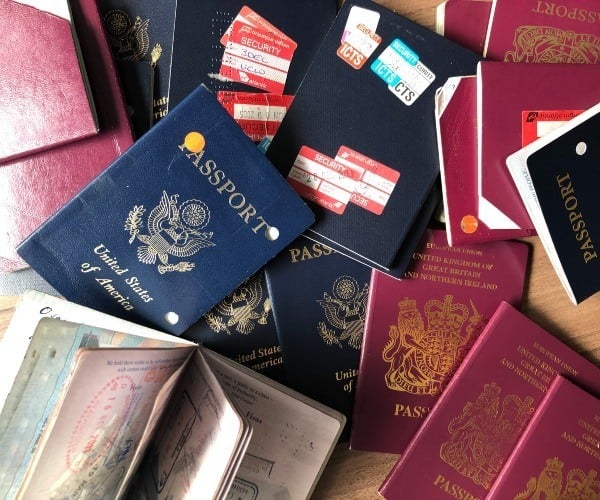 Want to contribute to our travel guides? Please contact us for details…