Home > Travel Guides > Greece > Cyclades > Santorini Travel Guide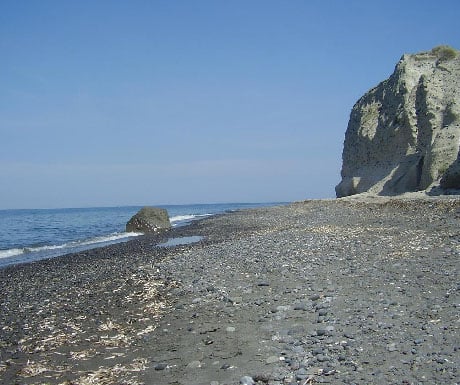 LUXURY TRAVEL
Santorini Travel Guide
Santorini is one of the most spectacular places on Earth – and that's not an accolade I give out lightly. Its multicoloured cliffs circle the submerged caldera that was once the center of the island, and every night the sunset bathes the cascading whitewashed houses in a dazzling orange glow.
Introduction to Santorini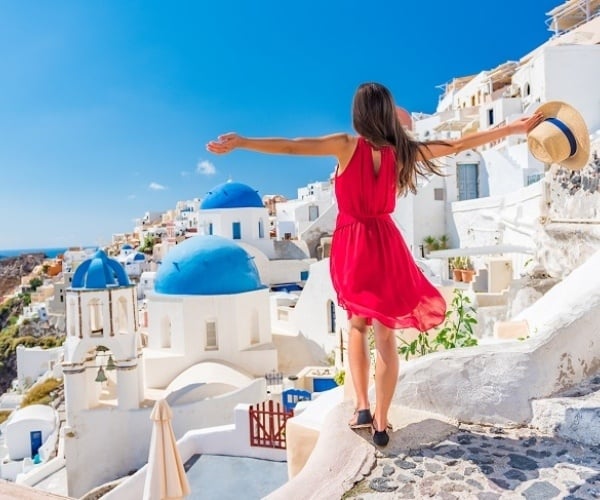 Views from anywhere on this island will take your breath away, from distinctive geology to iconic white cubiform houses perched in labyrinthine terraces atop rugged black cliffs.
At just 11 miles long and 7.5 miles wide, Santorini is similar in size to Manhattan, with just 15,500 inhabitants. Every year, two million visitors arrive to experience its magic, and in recent years plans have emerged to cap numbers to preserve it for years to come.
Wander through cobblestoned streets lined with boutiques and artisan shops in the capital of Fira, absorb millenia of myth amid the ruins of Kasteli Castle in Pyrgos, and witness world famous sunsets from the quaint settlement of Oia.
Fira
High on Santorini's central west coast, the capital of Fira offers amazing views of the Aegean Sea and the rest of the island from hotels, apartments, restaurants, and infinity pools perched dramatically on the edge of the cliff.
The views of the multicoloured cliffs are breathtaking by day, and by night the town becomes a cascade of lights tumbling down the cliffside. The town is a vibrant and bustling labyrinth of cobblestone streets where you'll find shops selling local crafts, as well as bars and restaurants serving Santorini's famous wine and delicious Greek specialties.
A path lined with upmarket hotels, restaurants and endless photo opportunities links Fira with the exquisite villages of Firostefani (a 10-minute walk) and Imerovigli, the highest point on the caldera edge (a 30-minute walk), if you wish to explore on foot.
Oia
On the northern tip of the island, the village of Oia is the most stunning village in the Cyclades, offering the most exclusive accommodation and beautiful sunset views of its blue-domed homes, and delicate windmills. Painstakingly restored after an earthquake in 1956, many of Oia's dwellings nestle into the volcanic rock of the caldera's steep slope.
If you approach the village by road, you'll travel past slopes dotted with wildflowers, with the glittering blue sea below. For a magical two- to three-hour hike along the cliff edge, take the walkway that rambles south through the villages of Firostafani and Imerovigli to Fira. Set off early, while the temperature is cooler, and prepare for breathtaking views all the way.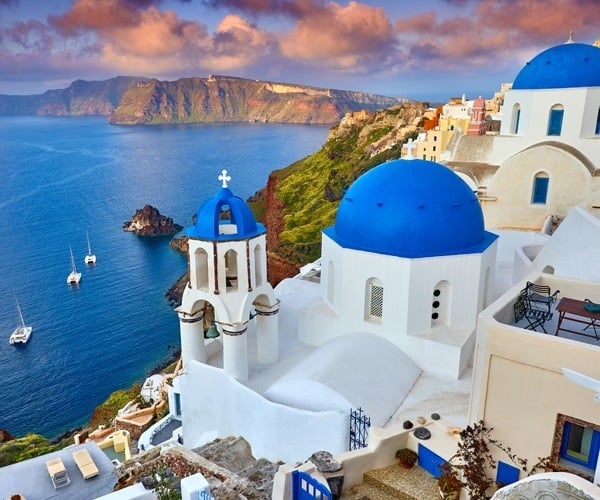 Pyrgos
South of Fira, the quaint village of Pyrgos is perched on Santorini's highest point. Once a fortress settlement, it offers spectacular views in all directions, including of the ruins of Kasteli Castle and the caldera-edged clifftops to the west. It is also known for its more relaxed pace of life than the busier Kira and Oia, and a wander through its winding backstreets will reward you with small art galleries, boutique cafes, and elegant restaurants.
South coast
A string of multicoloured beaches run across Santorini's south coast. The dramatic Red Beach is one of my favorites named for the red cliffs that enclose it and the red pebbles that line the shore. From Red Beach, a short boat trip will take you to White Beach, which, with its small caves, is a perfect location for diving.
Minutes from the south coast lies the ancient city of Akrotiri. In 1967, archeological excavations revealed an ancient Minoan city buried below volcanic ash that settled after the volcanic eruption around 1613 BC. Discoveries continue to this day, and the site is contained within a cool, protective structure with wooden walkways that allow you to explore the fascinating three-storey buildings on foot.
East coast
The caldera-edge slopes down towards the sea on Santorini's east coast, a less well-known but beautiful part of the island with long stretches of black sand beaches and tavernas serving freshly caught fish along the shoreline.
The village of Kamari has excellent water sports facilities and diving centers. Two miles south, the village of Perissa is home to the island's longest beach, as well as an impressive blue-domed church beneath dramatic cliffs.
Island interior
Beyond the bustle of tourists, inland Santorini is full of traditional villages and friendly locals.
For an immersive local experience, take a private and intimate wine tasting tour at one of the many charming vineyards that produce the island's famous volcanic wine.
My favorite inland villages are picturesque Megalochori, just four miles south of Fira and well located among some of the finest vineyards; and Emporio, a fortified medieval settlement that retains its timeless charm at the foot of the imposing Mount Profitis Ilias.
For even more tranquility and tradition, make tracks for the tiny village of Exo Gonia, home to an atmospheric art gallery in the chambers of an old winery, and a beautiful 18th-century monastery.
History of Santorini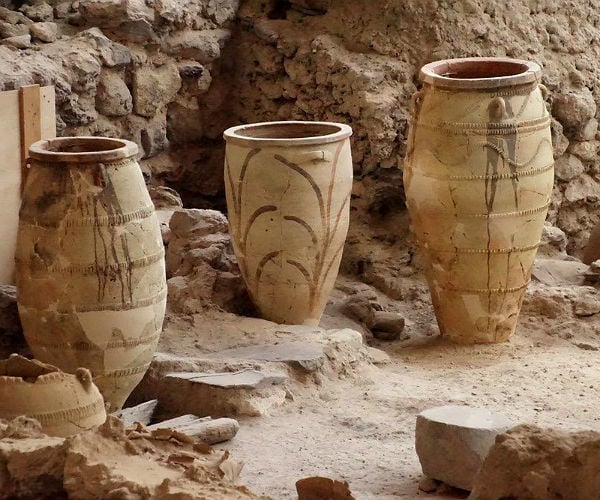 Thousands of years ago, the famous crescent-shaped island of Santorini was circular. Between 2000 BC and 1600 BC, the Minoans from Crete inhabited the island and named it Strongili, meaning 'Round One'. It became a great civilization under their rule, and you can still visit the remains of the ancient city of Akrotiri on the south of the island.
Throughout history, earthquakes have changed the shape of the island, which is also volcanic. A mighty eruption around 1613 BC caused the center of Strongili to sink, leaving a caldera with towering cliffs along the east side. For hundreds of years, it was believed that the lost city of Atlantis was submerged in this eruption. This myth was born when Plato wrote that the people of Strongili were so arrogant and so vain that they believed they could take on the might of the army of Athens. To punish them for their arrogance, the gods caused a volcanic eruption that destroyed the city they were once so proud of.
One ongoing mystery is the fate of the Minoan people, as no human remains have been found on the site of Akrotiri. Some believe they fled the city following the earthquake that took place several weeks before the eruption, and are buried under ancient ash elsewhere on the island. Others believe they realized the eruption was coming and escaped by boat to Crete.
During the 3rd century BC, Santorini was recolonized, and the next 2000 years were marked by sporadic volcanic activity. These brought further changes to the island, including the formation of the two volcanic islands of Palia Kameni and Nea Kameni that can now be found in the center of the caldera.
In 1956, a major earthquake devastated the towns of Oia and Fira, but the island was rebuilt thanks to the enduring spirit of the Santorini people. In the 1970s, the island opened up to tourism, and travelers were quick to fall for its charms. It is now one of Greece's most sought-after destinations and known the world over for its unique, enchanting beauty.
Where to stay in Santorini
Santorini is famous for the nightly spectacle of its sunset. Each of the beautiful villages that tumble down from the caldera edge offer unrivalled views, as well as their own special charms and perspective.
If you're looking for a livelier location as well as majestic caldera views, the capital of Fira is where the action takes place. It offers Santorini's largest concentration of cafes, restaurants, bars, and clubs, and its central position makes it the perfect location for exploring the rest of the island.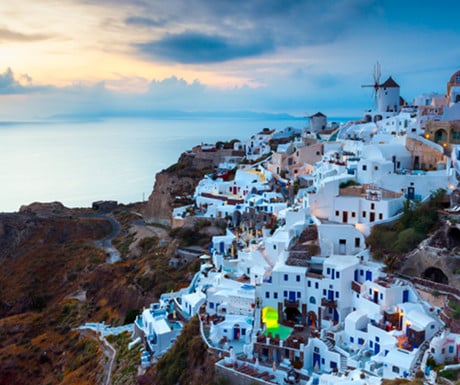 Pyrgos, just five miles southeast of Fira, is the highest village on Santorini and offers unique panoramic views of the whole island. Less developed than Fira and Oia, it's home to traditional Cycladic stone houses and some of Santorini's most remarkable wineries.
For those looking for a private, romantic holiday, choose the village of Imerovigli. Perched almost 1000 feet above sea level on the caldera cliffs, it is a tranquil village away from the hustle and bustle, where you can stroll along the peaceful cobblestone streets and dine in traditional tavernas.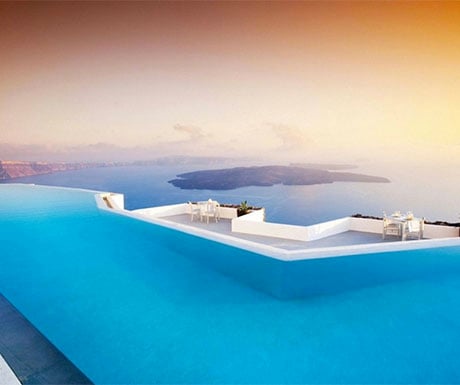 Accommodation in Santorini
Santorini is Greece's most sought-after island, and is abundant in luxury accommodation. Many hotels and villas cling to the caldera edge, offering stunning views and, often, infinity pools with sunset views. Only the most exclusive hotels or higher room categories can guarantee complete privacy, due to the popularity of staying along the caldera.
In Oia, you will find that some hotels offer cave rooms which have been hewn with care into the volcanic rock, which keeps the temperature cool and comfortable, even in the height of the summer. Decorated simply and elegantly, cave rooms may come with their own private plunge pool; for safety reasons children under 14 will not be permitted to stay.
Accessible accommodation can be difficult to find on the caldera edge, where many hotels sit on steep steps. Instead, there are beautiful beachfront hotels in Megalochori on the south of the island which offer spacious rooms and modern decor.
Many hotels offer suites with differing views and styles, so consult with your travel advisor to book exactly what you require.
Places to visit in Santorini
To truly get to grips with Santorini's character and charm, explore the ancient villages of Megalochori, Emporio, and Pyrgos, with their photogenic Cycladic architecture of whitewashed walls and blue-domed roofs.
In Pyrgos, don't miss the 300-year-old Christian Orthodox Monastery of the Prophet Ilias, a sacred site set within 90 acres of organic vineyards, olive trees, and fragrant orchards.
At the archaeological site in Akrotiri in the south, explore the remains of a truly advanced civilization at the best preserved Bronze Age city in the world. You will also find Akrotiri Lighthouse, the oldest lighthouse on the Cyclades, which offers spectacular sea views, Minoan ruins, and the ever-present caldera.
Discover a wealth of treasures found in the Akrotiri excavations at the Museum of Prehistoric Thera in the heart of Fira.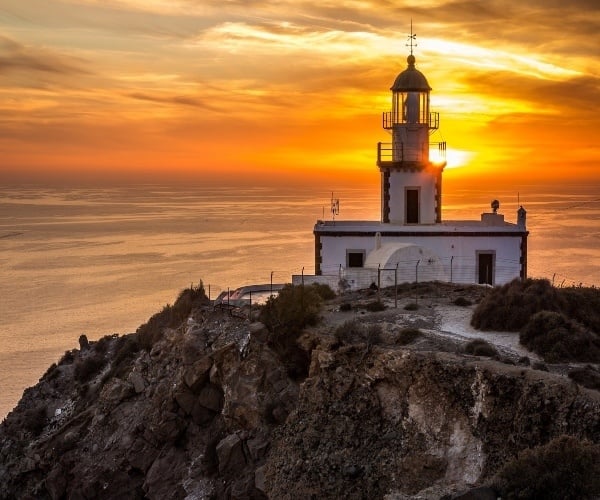 If you like to spend your time by the ocean, the village of Perivolos is dotted with beach bars, excellent lunch restaurants, and plenty of options for water sports, including jet skiing, hoverboarding, flyboarding, and parasailing. Beach bars Forty One and the aptly named Seaside are great for families and couples alike, offering waterfront cabanas and gourmet dining.
For a more romantic and secluded encounter with the ocean, head to Vlychada Beach. Sip cocktails beneath a thatched sunshade, indulge in a couples massage at the onsite spa, and, for the ultimate exhilaration, gallop along Eros Beach on horseback as the setting sun paints the horizon in a palette of pinks.
Other beaches around 30 minutes drive from Oia include Kamari, with its black sand and deep waters; the long and secluded stretch of dark sand at Perissa; and the monochrome sands of White Beach, which is only accessible by boat.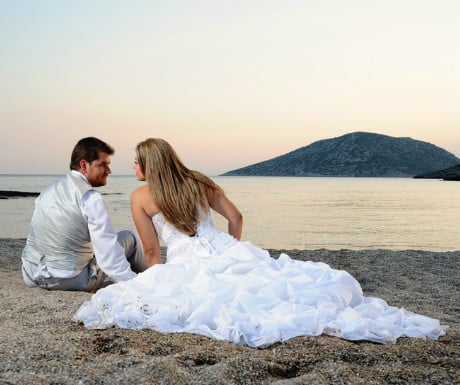 Things to do in Santorini
Santorini's beautiful villages provide ample opportunities to connect with the local traditions and the island's ancient history. For the most spectacular view, take a private yacht tour around the island, and enjoy local delicacies and wine on board as the sun sets.
A guided six-mile hike along the rim of the caldera from Oia to Fira is a fantastic way to put the island in perspective. Follow in the path of ancient merchants, sailors, and philosophers, passing by blue-domed churches and villas carved into the cliff as your expert guide explains the captivating history and geology of the area.
For shopping lovers, Santorini is a haven of high-end fashion and jewelry boutiques, as well as locally sourced lavastone products. Fira and Oia are the key shopping destinations, with boutiques offering carefully curated selections of clothing and accessories by Greek and international designers, homeware, memorabilia, and art. Browse minimalist gallery spaces and add to your art collection with a unique memento. If lazing with a book is more your style, stroll along the Oia's marble harborside and explore the soaring shelves of Atlantis Books, a unique store full of character, and stocking rare antiquarian books and collector's first editions.
Santorini's volcanic terroir and microclimate has produced distinctive wines for millennia, and today there are three main varieties. Cultivated by 85 percent of the island's vineyards, Assyrtiko is the predominant white, while the deep, caramel-colored Vinsanto is the local dessert wine. Mavrotragano grapes are grown exclusively in Santorini and produce complex, spicy red wines.
Many of the charming vineyards and wineries dotted across the island offer authentic and welcoming private tasting experiences. As Santorini's wineries get most of their visitors in the mornings, it is best to tour in the afternoon for the most pleasurable experience.
At Venetsanos winery in the charming village of Megalochori, learn about local viticulture and sample award-winning vintages on the sunset terrace. The nearby Gavalas Winery is a family-run enterprise offering immersive and authentic tasting experiences and globally-acclaimed wines. At Sigalas Estate in Oia, indulge in a private tasting with each wine complemented by traditional Cycladic delicacies. In the center of the island, Artemis Karamolegos Winery is beloved by locals and visitors alike for its welcoming atmosphere and ancient vineyards, which date back to 1200 BC. As Santorini's wineries get most of their visitors in the mornings, it is best to tour in the afternoon for the most pleasurable experience. If movies and theater are more your thing, Cinekamari is one of the world's best open air cinemas – all movies are played in English with Greek subtitles, and its atmospheric bar offers any drink you could wish for. At the White Door Theater in Fira, fulfil that lifelong ambition to attend a Big Fat Greek wedding in a special interactive musical performance of the famous movie, accompanied by free-flowing wine and mezze.
Food in Santorini
With its mineral rich soil, the island produces an abundance of local specialties, including Santorini fava beans, which are coveted across Greece for their smooth texture; and the local capers that add a pleasing tang to all manner of dishes, from salads to fresh fish. Be sure to try the fried tomato balls, or tomatokeftedes, saganaki fried cheese, stuffed vine leaves, and of course some buttery baklava, all of which are created in singular Santorini style.
At the Tomato Industrial Museum on Vlychada Beach, discover how the humble cherry tomato has been cultivated here without irrigation since the 19th century, producing a particularly sweet and intensely flavored variety.
In nearby Firostefani, just 10 minutes walk from Fira, Aktaion is one of the island's best tavernas, serving traditional Santorinian food.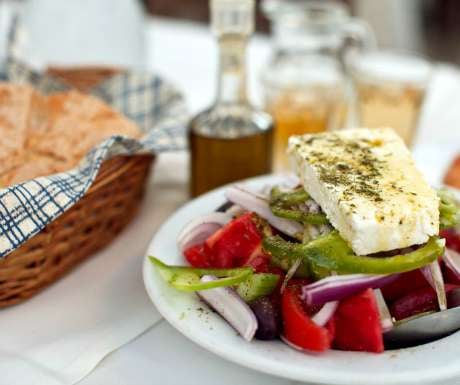 Whether you prefer fine dining or more casual meals, opportunities abound to experience Santorini's delicacies. In Pyrgos, the island's scenic heartland, Selene Restaurant crafts modernist Greek cuisine alongside an acclaimed meze and wine taverna offering traditional light bites. Take home a practical souvenir by learning to prepare your favorite dishes during an exclusive cooking class. The acclaimed Feggera restaurant in Megalochori also offers authentic cooking classes with a charismatic local chef.
Surrounded by the pristine and plentiful Aegean, Santorini's seafood is second to none. Nestled in Oia's picturesque harbor, Ammoudi Fish Tavern is a sprawling seafood restaurant with unparalleled dishes and a sea view to match. Tucked away below Oia and taking its name from the island's first port, Armeni is a down-to-earth establishment serving Greek and Mediterranean style seafood in a contemporary setting.
If you're venturing inland, head to the hidden little village of Exo Gonia for lunch or dinner at Metaxi Mas Tavern, one of the best traditional restaurants on the island, offering Cretan and local recipes and an exceptional, authentic experience. And for the island's undisputed best fish, enjoy lunch on the cute balcony of To Psaraki in Vlychada, a village in the south that boasts one of the region's most spectacular black sand beaches – a lunar landscape dotted with parasols, accessible by foot from the restaurant and perfect for an afternoon stroll.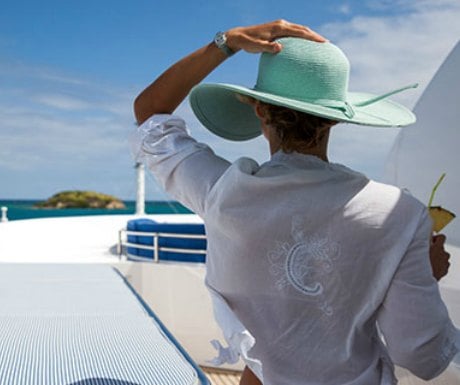 Getting around Santorini
There are limited taxis on Santorini, so it's recommended that you book in advance or ask your hotel to arrange private transfers for you to move across the island.
Avoid hiring a car in Santorini, as the roads are generally tight, steep and winding. You will find taxis and private transfers a more comfortable way to explore the island.
Due to their cliffside location, Oia, Fira, Firostefani, and Imerovigli cannot be accessed easily by car. Your driver will approach as close as possible and drop you off at the pedestrianized zone. It is possible to ensure in advance that you are greeted and accompanied to your hotel. In Megalochori, car access is easier and it's possible to pull up to the entrance of some hotels.
Once you have arrived in your accommodation, you will find the car-free streets blissful and relaxing to explore on foot. Restaurants and other noteworthy sites are well signposted across the island.
When to visit Santorini
Santorini enjoys warm, sunny summers. During April, May, and September, you'll find Santorini lively but with less crowds along the caldera edge. In these months, the conditions are perfect for swimming, sailing, wine tasting, and soaking in the sun on the beaches.
During the height of European summer holiday season (July and August), you'll find the beaches and villages crowded with tourists. Should you choose to visit during the summer, ask a travel advisor to time excursions and book private transfers to make the experience more pleasurable.
In August, the island is swept by Meltemi, a persistent wind that blows in from the north, bringing with them cooler temperatures but also creating less desirable conditions for sailing and swimming. This wind may blow for several days, and as it can be unpredictable, it may affect your excursion plans.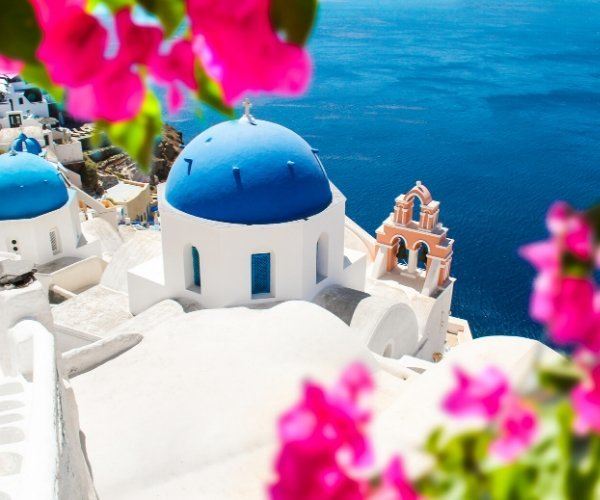 Events in Santorini
Here is a comprehensive list of public holidays and festivals in Santorini.
Santorini is home to an abundance of events throughout the year, with many of the Island's cultural festivals taking place during the summer. In the individual villages, you may also stumble across feast day celebrations for the village's patron saint. These are organized by locals, with a love for their island's tradition and their own faith.
May
Orthodox Easter
July
Santorini Jazz Festival
August
Ifestia Festival, Megaron Gyizi Festival
September
Fira International Music Festival

Luxury travel tips
There's no better way to experience Santorini than from the deck of a private yacht. Take in the vast caldera, the remains of an ancient volcano, sail past settlements stacked impressively on the cliff, and dive straight into the deep blue waters of the Aegean.
When it comes to restaurants, it is best to prebook and make reservations, especially if the venue offers a sunset view in which case you should specify whether you'd like a table outside. Whilst there are many restaurants across the island, the best and most popular can fill up quickly and there's nothing worse than looking forward to a meal and being disappointed when there isn't a table available.
It's best to book taxis and private transfers in advance, so you know that every journey you wish to take has been arranged, as there are a limited number of taxis on the island.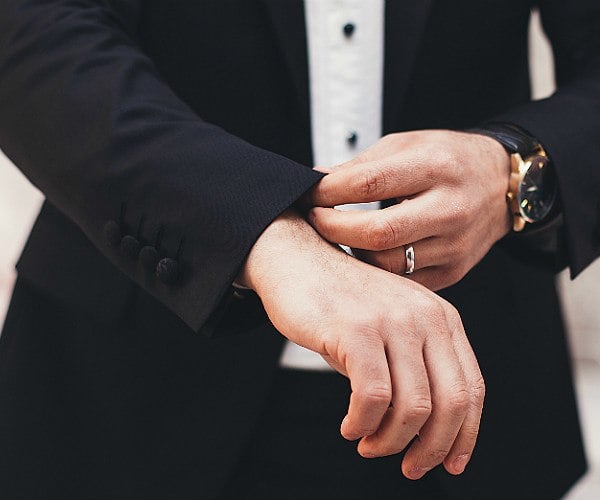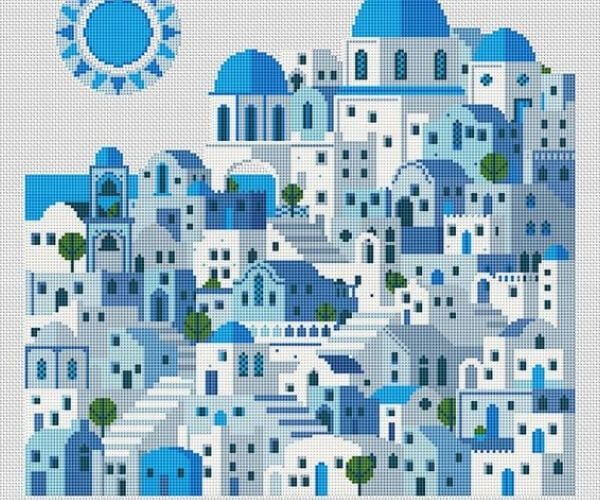 Language and culture
Greek is the official language of Santorini, although you will find that English is widely spoken across the island. Greek people are incredibly welcoming, especially when meeting you for the first time. It is customary to shake hands when meeting for the first time, and a kiss on both cheeks is the standard greeting for acquaintances. It is also important to be aware of some key body language differences to the English- speaking West. In Greece, shaking your head from side to side indicates 'yes', whereas a nod of the head will be interpreted as 'no'.
Useful phrases
Greek is known for being a difficult language for foreigners to grasp, and whilst a simple 'yia sas' (hello) or 'efharisto' (thank you) are welcome and warmly appreciated, learning or understanding Greek is not necessary to get by, as most Greeks speak English alongside one other language.
Good morning – kaliméra
Good evening – kalispéra
Good night – kaliníhta
Hi – yah sas
Yes – ne
No – óhi
Thank you – efcharistó
Please – parakaló
How are you? – tikanis
I don't understand – Den katálava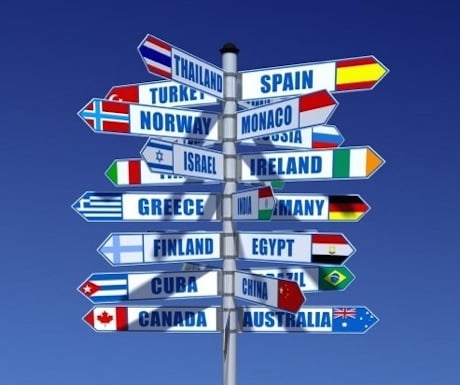 Weather in Santorini
Visiting Santorini soon? See below for the latest weather forecast for Santorini
SANTORINI WEATHER
Useful information
Currency
The Greek currency is the Euro.
Power
Greece uses the European two-pin plug socket, standard across the EU, with 230v/50Hz system.
Telecommunications
Cosmote, Vodafone, and Wind are the three main providers in Greece, each offers wide coverage and fast data speeds.
Timezone
Eastern European Standard Time (GMT +2)
Tipping
Tipping in Santorini, as in Greece more widely, is not expected but always appreciated. Some restaurants may round up the bill to include a service charge, so ensure you check for this before leaving a cash tip. Up to 10% is appropriate in restaurants, and €1 to €2 is perfectly acceptable for exceptional service in bars and cafes.
WiFi
Hotels, bars and restaurants generally offer free WiFi, although speed may vary in smaller establishments.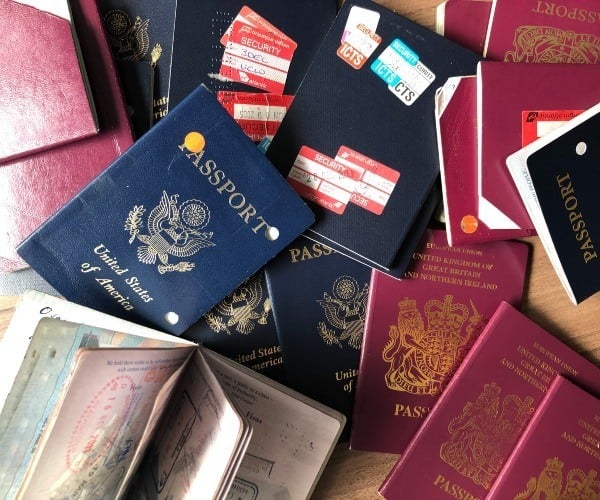 Want to contribute to our travel guides? Please contact us for details…