10 top tips for a dream honeymoon in Santorini
With the blue of the sky, the aquamarine of the sea, and the white of traditional stone buildings,
Santorini
really is a picture perfect island of the most sophisticated proportions. This classic Greek island sits in the southern Aegean Sea, and the largest of its archipelago, it bears the same name as the volcano which breathed life into its existence. A true paradise extracted from the Caldera of destruction; Santorini is a tale of romance, the perfect setting for honeymoon couples. But like any tourist destination in the world, no matter how beautiful or dreamlike, there are plenty of things you'll need to bear in mind before you travel. If you are honeymooning in the gorgeous island of Santorini, here are 10 invaluable tips to help you plan your stay.
Pre-book your airport transfer
Santorini Airport is extremely busy, and with over 400,000 passengers passing through a year, long queues can be expected when waiting for a taxi. Many flights to Santorini need to change over at
Athens
so remember that you're likely to be feeling jet-lagged by this point; pre-book to make your transfer as seamless and cost effective as possible.
Explore the smaller islands
The islands of the Cyclades archipelago are truly spectacular and extremely romantic. Santorini is a great base but spend a couple of undisturbed nights away on one of the smaller islands such as Naxos or Folegandros to escape the crowds.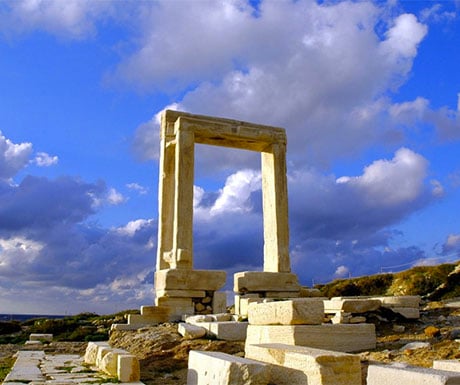 Book ahead for fine dining
Most restaurants are very relaxed on the island. But if you're looking for that 'special occasion' venue, somewhere with a real difference, make sure you book ahead. Restaurants such as Selene in Pýrgos village, Psaraki Vlyháda on Vlyháda seafront, or Dimitris in Ammoudi are fantastic for a romantic evening.
Discover the best seafood in the world
For those who appreciate good seafood, a delicate dish of oysters is a wonderfully romantic gesture – and also a great aphrodisiac. Explore the best seafood of the island and be sure to get a seafront location to enjoy the views as you dine.
Don't be pressured into restaurants
The Kamari strip and Fira are notorious for pressganging customers into restaurants so be careful not to get dragged into restaurants without having a thorough look at the menu. Santorini is a place of extremes when it comes to dining. You will find everything from cheap gyros to gourmet creations, so always be sure to check out menus and prices.
Watch the Oia sunset
Oia is famous for its sunset but some tourists feel that it's slightly overmarketed – and streets and alleyways are always filled with crowds of people. To get a private location, try dining on a rooftop restaurant (but beware of high prices) or stay at a hotel facing the Caldera and enjoy the sunset from the quiet of your own balcony.
Book into a spa hotel
There are many spa hotels on the island so if you're looking for a little added luxury, try 5 star resorts such as the Santorini Princess and the Avaton Hotel and Spa, or try specialist spa hotels such as Notos or Aressana.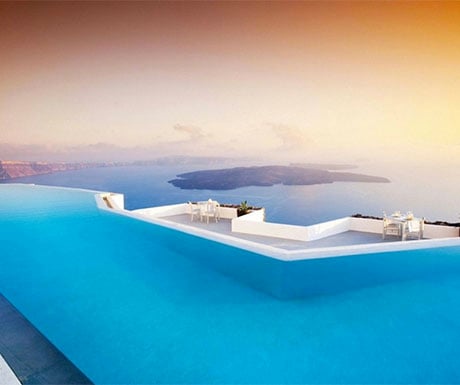 Spend a day cruising the Aegean Sea
For water lovers, the perfect honeymoon simply
has
to include a cruise day. Research ahead and advance book your cruise to find the best package for you and your just-married partner. Many cruises include lunch and a glass of fizz for added romance.
Remember to bring comfy footwear
Honeymooners should remember that there are many, many steps on Santorini Island. The Caldera alone is hundreds of feet high and to get to the top, you will need to be prepared to walk. Cable cars or donkeys and mules are popular modes of transport – but nonetheless, walking is a big part of island life.
Health & safety – be prepared before you travel
To ensure your honeymoon runs smoothly, be prepared with travel insurance, necessary vaccinations and plenty of insect repellent. Some vaccinations are free from the NHS so always ask your GP before you travel.
Christos Hajipapas is Head of Business Development & Strategy at Cyplon Holidays.
If you would like to be a guest blogger on A Luxury Travel Blog in order to raise your profile, please contact us.
Did you enjoy this article?
Receive similar content direct to your inbox.