South Africa Travel Guide
Home > Travel Guides > South Africa Travel Guide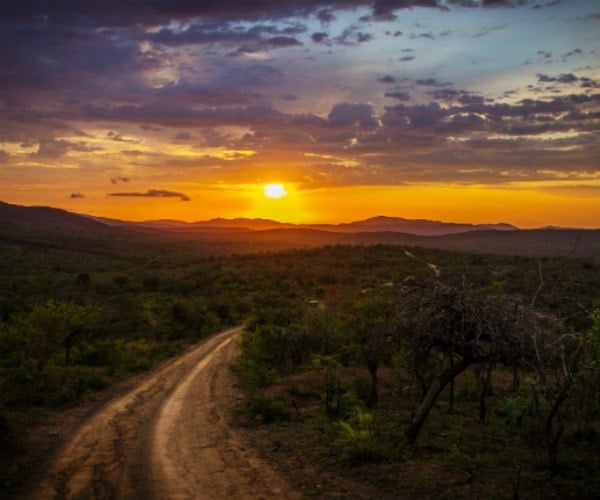 LUXURY TRAVEL
South Africa Travel Guide
South Africa is a country that is often described as "the whole world in one" and once you've visited this amazing place you'll surely agree. From the most stunning natural wonders to the most vibrant cities, there's something for everyone. The vast array of different cultures, languages and even climates make South Africa truly unique in every way.
Introduction to South Africa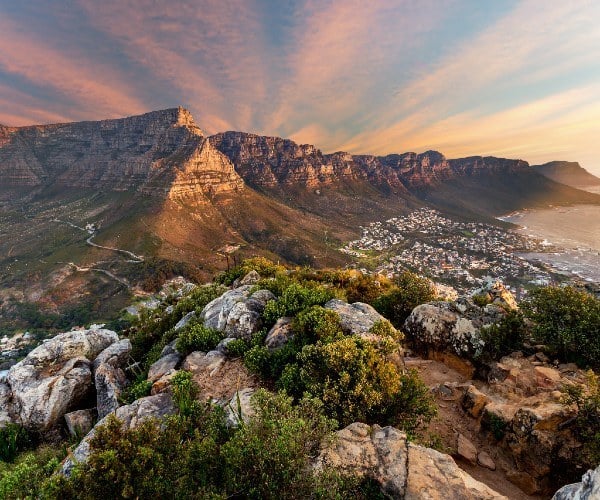 South Africa is one of the most developed nations on the African continent which surely adds to its appeal and makes it one of the most visited African countries by international tourists. Gold, diamonds and other precious materials are another key source of income for the nation.
Most of the population lives in and around big urban areas. The biggest ones being Johannesburg, Cape Town and Durban.
With a coastline stretching over 3000 km there's endless possibilities for those seeking sun, sea and fun. However, inland you can find mountain ranges, deserts, massive forests,…the list is endless.
Pretoria is the capital but is mostly overshadowed by its bigger neighbour being Johannesburg. The two cities are half an hour apart by car, yet there are very different in multiple ways.
Gauteng
This small province holds both the capital Pretoria and Johannesburg which is often referred to as "the city of gold" due to its rich gold deposits which were, and still are mined since they were discovered in 1886. The gold rush that followed created a city which we now know as Johannesburg, or Jozi als locals like to call it.
These days it is still the economical epicentre of the country and many large multinationals have their headquarters here. A few decades ago the city was notorious for its crime and violence, yet in recent times this problem is more concentrated to certain areas where tourist don't go.
Pretoria has a whole different vibe than its bigger neighbour, yet also offers plenty of sites to discover. As it is the administrative capital you will find all the foreign embassies here. During the months of October and November the countless jacaranda trees that line the streets are in full bloom, colouring the city purple. It is also a great starting point to visit some of the countless game reserves that are often just a short drive away.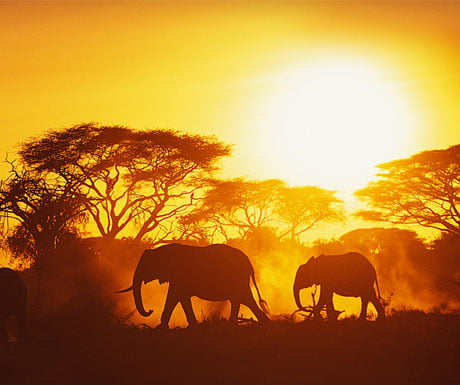 Western Cape
With Cape Town as a multicultural melting pot, endless amounts of beaches, stunning landscapes, countless vineyards and the famous garden route you'll need more than just one visit to fully capture everything this part of South Africa has to offer. Not to forget the gastronomical delights which can be found everywhere along the way.
The Western Cape is also very popular among Europeans to escape the cold winters, and who can blame them for enjoying the good life while the rest of Europe is trying to stay warm. Make sure to vist Stellenbosch with its rich history in the middle of the wine country, or Knysna which is known as the Venice of the south.
If you rather prefer the tranquility of some quiet fishing towns, you will be spoilt for choice. Paternoster for example is one of those iconic places where time seemingly stood still. Struisbaai is another example and surely deserves a visit on your way to Cape Agulhas which is the southern tip of the African continent.
KwaZulu-Natal
Another important province which is located in the southeast of the country bordering the Kingdoms of Lesotho, Eswatini and also Mozambique. The main cities are Pietermaritzburg and Durban, the latter being one of South Africa's major ports and also a major holiday destination for locals during the Easter and Christmas holidays.
As the name already gives away, the Zulu tribe has a lot of history here, and the current Zulu King still plays an important role for the people but also within the province. As a visitor you will be able to discover the typical Zulu villages, witness some of their ceremonies and traditional dances.
The lush vegetation in many parts of the province make it the ideal habitat for a vast array of animals, and as a result the are abundant in the national parks and game reserves which can be found here. It even creates unique situations like the hippos that walk through the streets of St-Lucia in the evening.
The Drakensberg Park was declared a UNESCO World Heritage site and when you first lay your eyes on the majestical mountains you'll understand why. These mountains border Lesotho, and are the perfect escape from the bustling cities of Durban and Pietermaritzburg.
History is never too far away as many of the battlegrounds from the past wars can be found here. Places with infamous tales and names like "Battle of Blood River" and "Spionkop" are just a few which are certainly worth a visit.
History of South Africa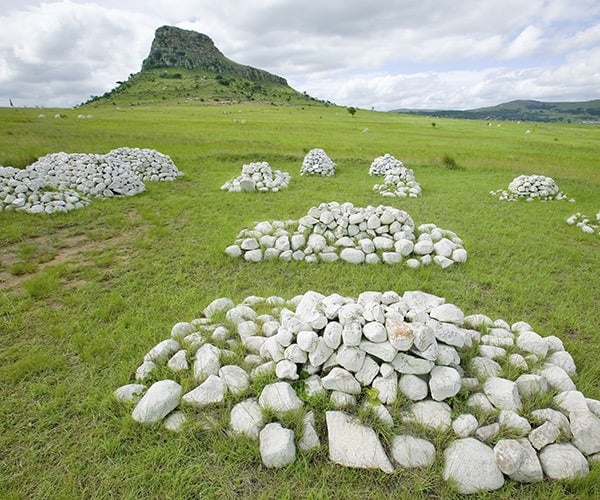 From the early human fossils which can be found in the "Cradle of Humankind" to the remains of the colonisations, Boer wars and even Apartheid, South Africa is littered with historical sites.
Right outside Johannesburg and Pretoria you will find the famous "Cradle of Humankind". Today it's a UNESCO World Heritage site but thousands of years ago our ancestors lived in these caves which can be found all over the area. All around the country, remains of these early inhabitants were found, revealing a history dating back more than 170.000 years.
Fast forward to 1487, the year when a Portuguese explorer became the first European to set foot on South African soil. He was looking for the most favourable route to the East Indies and as a result passed the famous cape which his king suitably named Cape of Good Hope as this route would make the spice trade very lucrative for them.
However, it took until 1652 before the Dutch created a first settlement which we now know as Cape Town. Around the beginning of the 19th century the British moved in and a series of bloody wars took place between local tribes and the new settlers. It also forced the Dutch to move up to the north-western part of the country.
In 1934 South Africa became an independent state but this didn't mean all the troubles were over. Apartheid split the population in different categories and even though it officially ended in 1994, the country is still liking its wounds and trying to get everybody on the same page. In recent years South Africa has also become a refuge for people from neighbouring countries which are doing far worse or where there is little hope for prosperity like Zimbabwe, Malawi and Mozambique.
Where to stay in South Africa
The Western Cape, Gauteng and KwaZulu-Natal offer the largest choice of accommodation, yet hotels, guesthouses, lodges and camp sites can be found in every province. As a whole, South Africa is perfectly suited for traveling and there's no area which you need to avoid (except for the obvious of course).
The biggest cities obviously boast a vast array of accommodations. Places like Cape Town, Johannesburg and Durban receive large numbers or visitors year round and are well equipped to handle the large crowds that arrive during peak season.
But for those who prefer the outdoors there are equally plenty of options. Most national parks have several rest camps, but they also have some of the most luxurious game lodges which revel the 5 star luxury hotels which you can find in the cities. From the forests in the east to the desolate and dry Kalahari in the north west, whatever you are looking for, South Africa surely has an answer for it.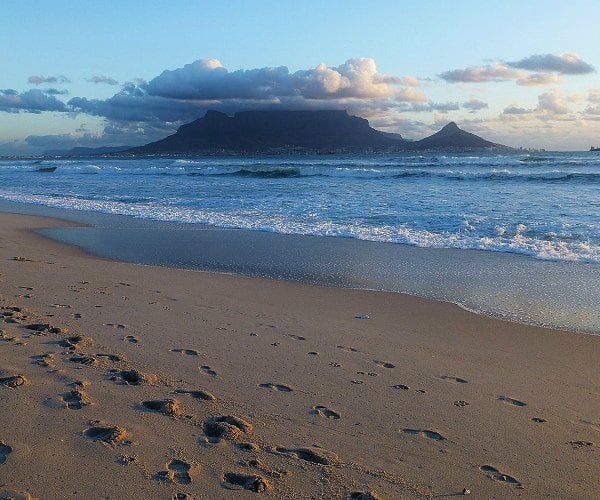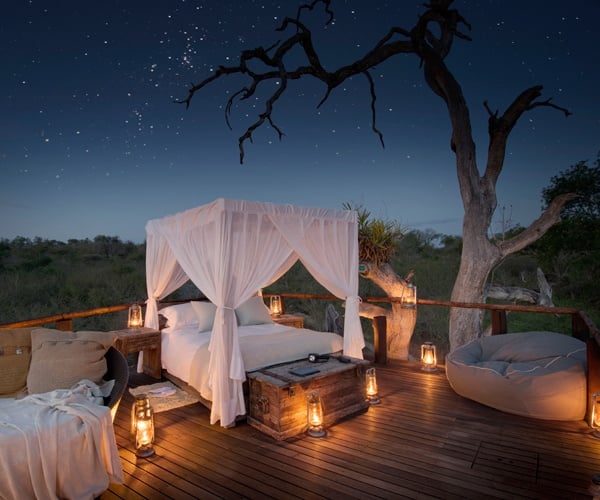 Accommodation in South Africa
Whether you prefer very basic, or rather want to go all out with the ultra-luxurious accommodation, one thing will always be a constant and that's the smile you receive from the people who welcome you. It's that African warmth that is all around and gets under your skin quicker than you would imagine.
Guesthouses are everywhere and often these are a great option due to their price but also because of their personal character. Don't be surprised if the owner invites you to have a drink together and possibly a traditional braai. It gives a more homely feeling instead of the static experiences which you sometimes get in larger properties.
Camping is a great way to discover the more remote places or for those who prefer to be close to the nature and outdoors. South Africans love to camp and as a result there are countless campsites dotted across the land. Often close to nature reserves so always make sure to respect the guidelines given by the site.
Most of the hotels belong to either international (Marriott, Radisson, IHG, …) or local chains (Sun, Legacy, Newmark, …), but there are plenty of private collections of hotels and lodges too which are mostly targeting the higher end of the market yet are worth every penny. The international brands mostly focus on the bigger cities like Johannesburg, Cape Town and Durban where the local chains try to offer more coverage across the whole nation.
Lastly there is an endless amount of lodges which offer anything from the very basic all the way to private villas with butler service on call anytime you like. Especially the abundance of national parks and game reserves lends perfectly for different types of lodges to try and get a piece of the pie. The experience and service might differ massively between them, but so does the price. The cost can range from anything all the way up to several thousands of pounds per night.
Places to visit in South Africa
It's hard to list all the places you need to visit when travelling through South Africa, and it is a near impossible task to see them all as there are just too many. But here are some you really need to put on your "to do" list.
When it comes to cities, there's no escaping Johannesburg which is the economical powerhouse of the nation, but also a great place to explore the history about the gold rush of which many remains can still be seen today in and around the city. There's even a theme park called Gold Reef City where you can go into mine shafts but equally ride rollercoasters above the ground.
Cape Town is called the Mother City and it has an amazing vibe year round. From the famous Table Mountain to the beaches of Camps Bay, there's something for everyone.
Safaris are one of the main reasons why visitors flock in from all over the world as South Africa has some of the most amazing wildlife out there. With endless game reserves, national parks, protected areas and so on it is a tough choice to select the ones you want to visit first.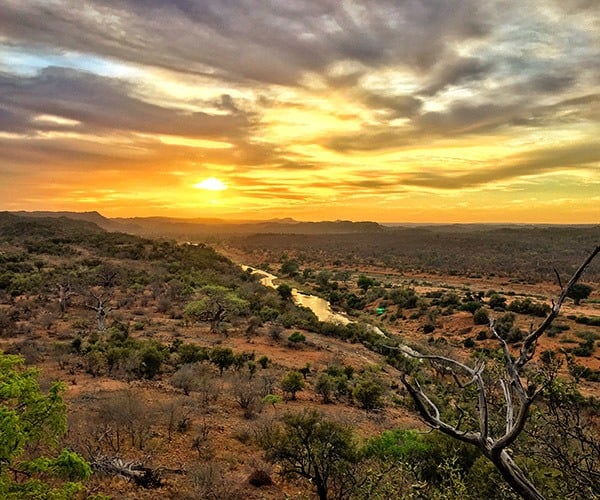 Kruger National Park is the most famous and also biggest out there, but there are many others like Madikwe game reserve, Hluhluwe national park, Addo Elephant park, Tswalu game reserve,…to choose from. Most visitors try to spot the "Big 5" being the elephant, rhino, lion, leopard and buffalo, however it's certainly worth looking for other animals too as they are all equally special in their own right.
If you prefer the mountains then Drakensberg is where you should go. The massive cliffs, impressive amphitheater and the bounty of flowers and other flora you find here are simply unparalleled. And it has been known as a slice of heaven for a long time cause the bushmen who lived here thousands of years ago left countless cave paintings which can be admired today.
Wine and amazing food….yes, South Africa has all. Many are surprised when they first experience the food and wine scene but the sheer quality of the produce can't be denied, nor ignored. And the wine regions bordering Cape Town are the perfect example of what's on offer. Famous places like Stellenbosch, Paarl and Franschhoek are home to some of the best known wine estates, often with their own restaurants and accommodation. But other regions like Robertson, Hemel and Aarde valley, Tulbagh and so on are certainly worth an equal amount of attention.
The garden route between Cape Town in the Western Cape and Tsitsikamma in the Eastern Cape is a favourite among tourists thanks to the beautiful scenery which is always near or next to the ocean. Along the route there are many quaint coastal villages which are a joy on their own to discover. Golf fanatics will be overjoyed when the lay their eyes on the immaculate courses along the way. Fancourt is just one of them and internationally acclaimed for being among the best in the world.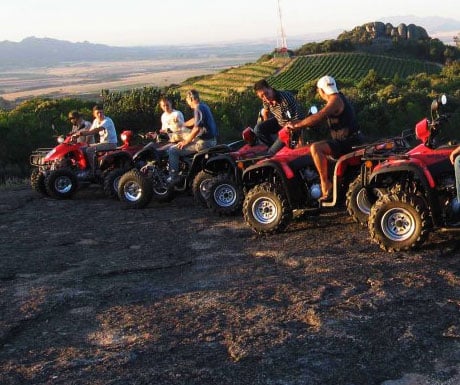 Things to do in South Africa
From visiting historical sites to jam-packed adventurous escapes, there's literally no limits to the amount of things you can do in South Africa, irrelevant if you visit as a couple, family, single or among friends.
Big cities like Johannesburg and Cape Town have a vibe which invites everyone to experience what's on offer in each of these urban jungles. Johannesburg, which still has a large amount of houses dating back over a century, certainly deserves more credit than what its general reputation would suggest. Plenty of suburbs have restaurants and cafes which are hard to walk past without trying one of their signature drinks or dishes. It's also to the perfect way to mingle among the locals and get a better understanding of how daily life unfolds in the city. If you prefer to get a sense of the city without spending too much time then the big bus tour is certainly the ideal solution. With several pick-up points near hotels and tourist centres, it has become one of the number one tourist attractions. It will also stop at the Apartheids Museum, which is a must when you're in Johannesburg as it gives a good understanding of the grim past which certainly isn't forgotten yet by the locals.
Cape Town is very different to Johannesburg, and this is mainly due to its location. First of all, there's Table Mountain that towers over the city like a guardian angel and which you can visit with either the cable car or climb up if you feel like having a serious workout. Secondly there's the ocean which is ever present and was the cause of the origin of Cape Town as it was initially built as a supply harbour for the merchants sailing to the Far East. Today, the Victoria & Alfred Waterfront still remains a busy hub with restaurants, shops, street animation, hotels and much more to entertain the thousands of visitors year-round while the many beaches around the city are the perfect place to cool down during warm summer months.
The culinary enthusiasts can pursue their wildest dreams when visiting the winelands in the Western Cape. There are countless wine estates which produce some of the best wines in the world. But this region is equally loved for its beautiful scenery, nature, food and so much more. It is good fun to mix some old style vineyards like Vergelegen, Lanzerac and Boschendael with more modern wine estates like Waterkloof and Delaire Graff.
Wildlife is one of South Africa's biggest attractions and there is a vast choice of national parks, game reserves, nature reserves and so on which boast an abundance of life. Well know parks like Kruger and Addo Elephant can get crowded during the holidays, but they are well suited to receive large numbers of visitors. Certainly consider visiting some parks which are less travelled like Madikwe, Hluhluwe-iMfolozi and Kgalagadi Transfortier as they equally impressive.
South Africa is world renowned for its stunning golf courses and many will fly across the country to experience all the amazing fairways and greens. Fancourt and Leopard Creek are just a few examples of golf courses which names ring bells all around the world. Surfers have also found the way to the amazing waves which can be found all along the 2800 kilometers of coastline. Some of the best spots like Muizenberg and Llandudno can easily be accessed and are near big cities like Capetown and Durban.
Food in South Africa
Many will be surprised but South Africa has a very lively food scene where new trends, restaurants and bars pop up every time you blink your eyes.
If you want to experience true South African cuisine you have to join a "braai" which is the local name for a bbq. Big chunks of meat and the famous boerewors are just a few of the items which will be cooked to perfection over the hot coal. South Africans use the braai to cook almost anything, and everyone makes their own variation of "potjies" which is a one-pot (often standing on three little legs) dish.
Not to worry though if you are vegan or vegetarian, as there are plenty of options on almost all the me us out there. And with an endless wealth of fresh produce you can find mouthwatering plates across the whole nation.
One of the typical snacks in South Africa is biltong. It is a dried and cured meat which is mostly sliced very thinly and nibbled on at any time of the day, be it at a campfire in the bush, sundowners on a safari or in the midst of the wine region to accompany some amazing red wines. It is also one of the most popular souvenirs for locals and foreigners to take overseas.
South Africans do like their desserts and you can find bakeries, ice cream shops and everything in between all around the country. Sweet-tooth will like local specialities like melktart, Malva pudding and koeksisters but the classics can also be found here of course.
As mentioned before, many aren't aware of the quality of food and wine that is produced here, but once you visit you'll notice that literally at every bar, restaurant and bistro serves delicious fresh food at very reasonable prices. South Africa even has restaurants that sit among the top 100 best restaurants in the world, which is unique for an African country. Most of the culinary temples can be found in the Western Cape but the food scène in Gauteng has watched up recently. Some names to remember are Test Kitchen, Fyn restaurant, Marble and DW 11-13.
Of course you also have to drink something equally nice and there's certainly no shortage when it comes to that. There are several breweries which produces some very good beers, but without a doubt South Africa is most known for its wines. And while many know about them, not many have tasted the wide variety that's on offer. Almost all wineries can be found in the Western Cape split across different valleys. Most of them are possible to visit, and often have restaurants, accommodation, deli's and picnic area's attached. If you are in the neighbourhood you certainly need to check out names like Meerlust, Creation wines, Vergelegen, Lanzerac and Simonsig.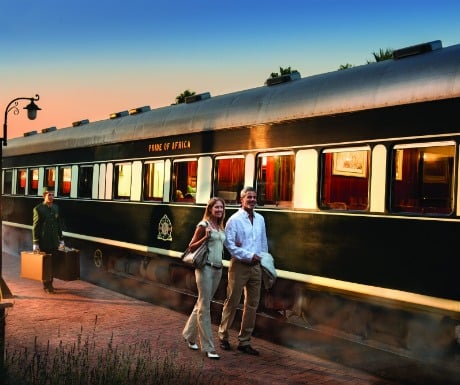 Getting around South Africa
It is fairly easy to get around in South Africa thanks to a well established transport network and there's only few places which are hard to reach.
The main means of transportation is by road. The inter-provincial highways are in very good shape and will let you travel big distances is a relative short amount of time. However, once you venture on the smaller roads you will need to be careful as often the conditions aren't ideal and potholes become a common issue.
During the Christmas and Easter holiday the roads between Johannesburg and Durban will be very crowded, so try to avoid those if possible. Waiting times at the toll booths can be very long during this period. Another busy route is Pretoria to Johannesburg and back, but this is year round due to the fact that a lot of people living in and around the capital work in the economical hub of Johannesburg. Renting a car is easy and relatively cheap, and there's a wide variety of rental companies located both at the airports as in the bigger cities.
Air travel is the quickest way to get around and the major international airports can be found in Johannesburg, Cape Town and Durban with several local airlines offering countless flights between these cities on a daily basis. The Johannesburg-Cape Town route is even one of the busiest in the world. Smaller airports like Port Elisabeth, Nelspruit, George and Bloemfontein also have daily connections to most of the bigger hubs and due to their smaller size and lack of international travel, they are very convenient and limit the loss of time spent waiting at airports.
There are also a lot of private planes flying visitors to smaller airstrips close to game lodges as this often cuts a full day of travel into just a few hours.
Train travel is not that commonly used by visitors, however, there is an extensive rail network and South Africa has two very luxurious trains which are an absolute must if you like to travel in style. They are called Rovos Rail and the Blue Train. Both serve the Johannesburg – Cape Town route, but Rovos also offers many other itineraries giving you the option to explore much more of the land and even the neighbouring countries.
There is one other train which is worth mentioning, and that's the Gautrain. It was created to relief some of the traffic between Pretoria and Johannesburg and is also one of the safest ways to travel between these cities. Conveniently it also rides all the way to the international airport of Johannesbug making it the ideal way to get into town.
Taxis are commonly found and cheap compared to some of the western countries. But be careful as there are several taxi drivers that try to lure you while they aren't officially allowed to operate as a taxi. Hence why I suggest using Uber or Taxify as both of them are safe and have decent customer service in case of a problem.
When to visit South Africa
South Africa is a destination which has so many different climates in different areas throughout the year, which makes it the perfect year-round destination.
Winter starts from end of May till the end of August. During this time it is very cold in the northern part of the country and it isn't uncommon to see frost during the night. It does get compensated with clear skies on a daily basis. In the southern part it is the time where the most rain will fall down, but with more moderate temperatures which certainly won't go below freezing point.
If snow is what you are looking for you might want to head towards the border with Lesotho as there you'll have a pretty good chance of seeing snow covered mountains and there's even a ski slope for those who want to have some winter fun.
Another big plus during winter is the wildlife sightings. Due to the dry climate a lot of the vegetation has gone, making it easier to spot those elusive animals you've been looking for all the time. Even the nocturnal creatures tend to stay out a little longer thanks to the colder temperatures allowing visitors a chance to see these animals up close.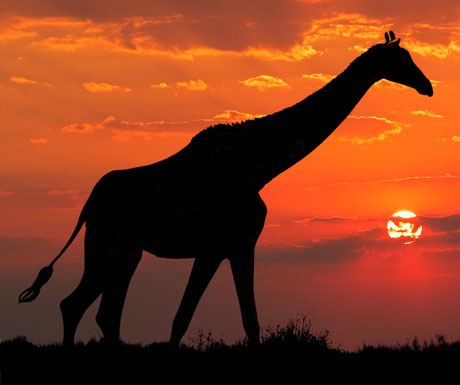 Spring and summer are very similar in terms of sunshine and temperatures, however the rains will now be situated more in the northern parts of South Africa while the southern parts receive a lot less. Nonetheless a great time to visit if you like to spot newborn animals in the wild which is truly an amazing sight to see. Spring is also the time when the jacaranda trees are in full bloom, turning the cities of Pretoria and Johannesburg into a purple oasis.
During the Christmas and New-Years period you'll find a lot of shops and restaurants being closed, and a lot of the locals will head towards the beaches in the Western Cape and Kwazulu-Natal so expect these area's to be busy this time of the year.
Autumn usually tends to start around March and goes into winter end of May. This time of the year the temperatures start to fall back a bit, yet they are still perfectly fine for any outdoor activity. The good thing about it is the fact that the prices of a lot of accommodations drop significantly in bigger cities while it is still before the peak season of most game lodges. The typical autumn colours can be found in the Cape but equally so in other parts of the country. And for those who can't stand very hot days this time of the year is just ideal.
Events in South Africa
Here is a comprehensive list of public holidays and festivals in South Africa.
January
Minstrel Carnival, Cape Town Kirstenbosch Summer Sunset concerts, Cape Town
February
Design Indaba, Cape Town Cape Town Pride Festival
March
Human Rights Day, Nationwide Cape Town International Jazz festival Cape Town Cycle Tour
April
Afrikeburn, The Hantam Karoo
Two Oceans Marathon, Cape Town
May
Franschhoek Literary Festival, Franschhoek
June
Comrades Marathon, Pietermaritzburg
July
National Arts Festival, Grahamstown Knysna Oyster Festival, Knysna Franschhoek Bastille Festival, Franschhoek
August
September
Heritage Day, Nationwide Hermanus Whale Festival, Hermanus

October
Soweto Beer festival, Johannesburg Cape Town International Kite Festival (sometimes early November), Simon's Town
November
Soweto Marathon, Johannesburg Sani Stagger endurance race
Cap Classic and Champagne festival, Franschhoek
December
Johannesburg Carnival (31st), Johannesburg Reconcilliation Day (16th), Nationwide
Luxury travel tips
In a land that has known a turbulent history in the past and where the gap between the poor and wealthy is massive, you can expect some truly luxurious experiences to satisfy the needs of those living the good lives.
If shopping is what you are looking for, you need to head over to Sandton City in Johannesburg, one of the biggest malls in Africa and certainly one of the most luxurious. South Africa is a key producer of gold and diamonds so expect a lot of jewellers offering some one of a kind pieces. Melrose Arch is just a stone's throw away but this little urban island is made for the rich and famous and you'll find some great restaurants, hotels and of course shops here. If there's a new supercar on the market, this is the place where you see them passing by.
Wellness is also on the rise and getting pampered has become part of daily life. Some of the spa's offer very exclusive treatments like a gold facial to name just one.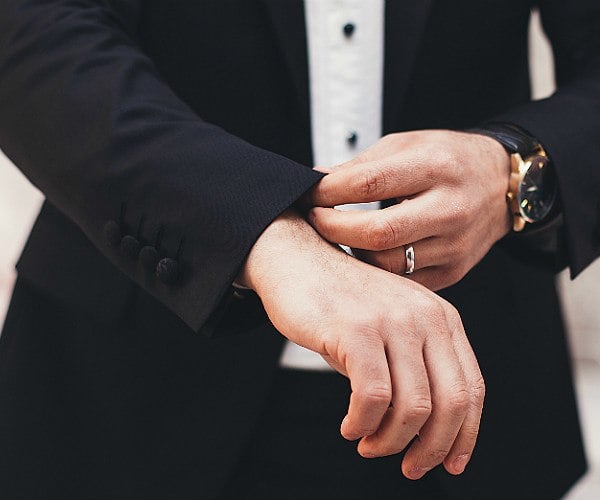 Locals aren't the only ones paying top money for some of the most luxurious experiences, and nowhere is it more obvious than when it comes to safaris. International travellers happily spend a few thousand pounds per night in a luxury safari lodge without any hesitation. Of course, these prices include everything from fine dining to game drives and a continuous flow of some of the best South African wines. Places like Singita, Londolozi and Royal Malewane are often fully booked way in advance, especially during the peak season. The most remote and arguably luxurious lodge is Tswalu Kalahari. With their own fleet of private aircraft they'll fly you into their game reserve which is the biggest private reserve in South Africa. And once there you will experience nothing short of pure safari perfection.
Another region where luxury is literally around every corner is the winelands in the Cape. Some of the estates didn't hold back when renovating the old vineyards and all the buildings that came with it, turning them into some of the best boutique hotels in the world. Some great examples are Lanzerac, La Residence and Leeu Estate. Others started from scratch and used the surrounding area as an inspiration to create something magical. A great example is Delaire Graff Estate which is among the very best in the business.
Which leaves us to discuss the luxury experiences you can expect when visiting Cape Town. Do yourself a favour and take a helicopter ride from the airport to the Victoria & Alfred Waterfront in the middle of the city. The views you'll get on the short flight are priceless and it never hurt anyone to make a grand entrance…right? Stay at the Belmond Mount Nelson, truly an icon of luxury set in its own massive gardens and perfectly located in the city centre. The history you'll find here is rarely seen elsewhere. Rather prefer something more contemporary? The Silo is the address for you. Located in the old grain silos at the waterfront, it is a masterpiece of modern eclecticism combined with the best views of the city. The rooftop bar and pool are also one of the hotspots in the city. And if you prefer exclusivity you have to stay at Ellerman House. This magnificent boutique hotel has been rated among the best in the world for a long time and the personal service, luxurious amenities and even customised transport are just a few of the things you can expect when staying here.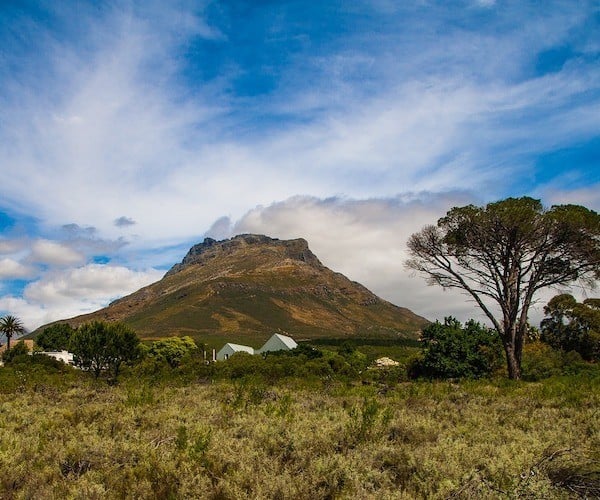 Language and culture
It might sound crazy but there are no less than 11 official languages in South Africa. Many of these are more concentrated to specific regions than others, with English, Afrikaans and Zulu being the most spoken out of all. Specially English is known by everyone so you don't need to worry to get around if your Zulu, Xhosa or Afrikaans is a bit rusty.
With such a large variety of tribes and ethnic backgrounds, it shouldn't be a surprise that this country is a cultural melting pot. It's nickname as the "rainbow nation" surely isn't stolen. And while the different cultures regularly clashed in the past, it has become a lot more open minded.
Yet, South Africans are a proud nation and the different cultures you find over here will be wel nourished by its people as they have a profound respect for their ancestors and history.
The white population is a minority but has been leading most of the country since more than a century. However, this is changing and regulations have been put in place to see more black men and women take leading roles in various industries.
Useful phrases
Yes – Yebo
Sandwich – Saarmie
Nice – Lekker
Hangover – Babbelas
Buzz jerky – Biltong
Friend – Bra
Barbecue – Braai
Soon – Now now
Pick-up truck – Bakkie
Go away (not in a nice way) – Voetsek
Broke – Platsak
Annoyed – Gatvol
Illegal bar – Shebeen
Quickly – Chop chop
South Africa – Mzansi
Gangster – Tsotsi
Running shoes – Tekkies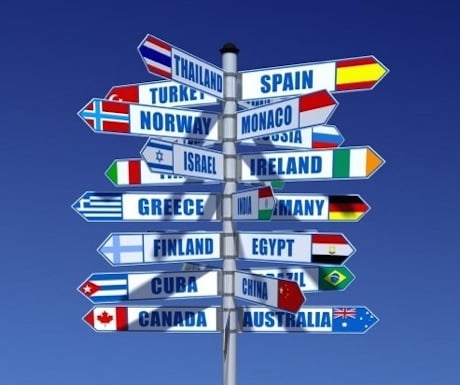 Weather in South Africa
Visiting South Africa soon? See below for the latest weather forecast for South Africa.
SOUTH AFRICA WEATHER
Useful information
Currency
South African Rand is the currency used. The name comes from the "Witwatersrand" which is the name for the ridge on which Johannesburg is built and where the large gold deposits are found.
Power
South Africa operates on a 230V system and has three-round pin plug sockets accepting type C or D plugs.
Telecommunications
Vodacom, MTN and Cell C are the main telecom providers with the best coverage throughout the country. Remote places might only be able to receive a signal from one provider so check with the accommodation upfront in case you are going off the beaten track. SIM cards are easy to buy at the international airports upon arrival, less so once you leave these gateways. Data isn't that expensive and the roaming speed is decent.
Timezone
UTC + 2 with no change in summer or winter
Tipping
Tipping is generally done in restaurants and bars. If you are happy with the service then you should tip between 10-20%. Of course, these extra's often represent a big part for the employees and that's not only limited to the previous mentioned, but also in hair salons, hotels (bell boys, cleaning), taxi drivers and tourist guides. Another place where tips are the norm is in safari lodges. Usually you leave a tip for your ranger (and tracker if you have one) and one for all the rest of the staff which you don't always see like kitchen, maintenance, security staff,….
WiFi
In general there is free wifi in most restaurants, hotels, malls, cafes, shops and sometimes even neighbourhoods. It's not always the fastest but it does the job.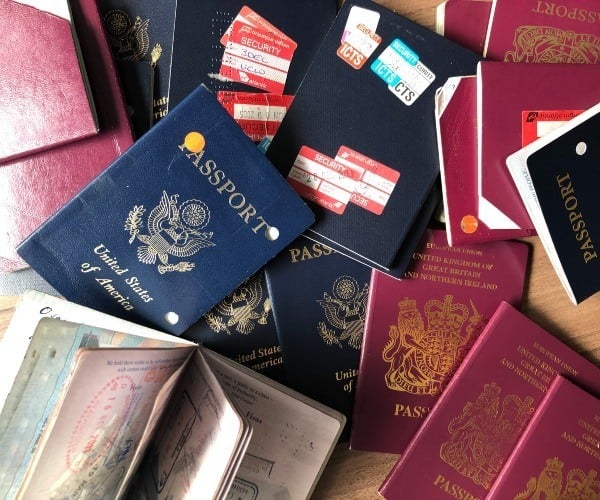 Want to contribute to our travel guides? Please contact us for details…