Home > Travel Guides > Spain Travel Guide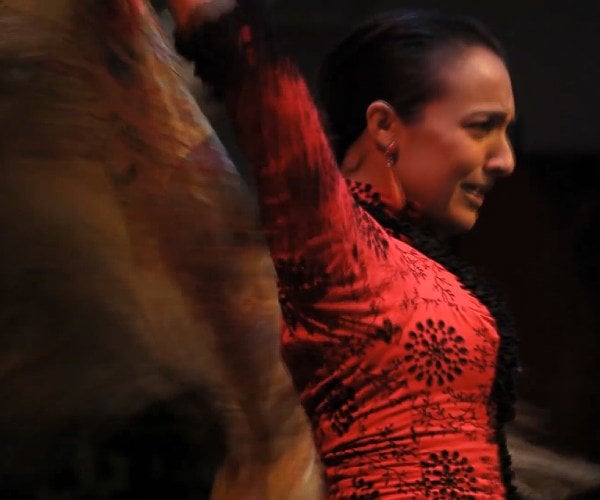 LUXURY TRAVEL
Spain Travel Guide
With its glorious coastlines, rugged landscapes and undeniably rich culture, Spain is a tourist destination worthy of any traveller's presence. As one of the world's top holiday destinations, Spain's charm continues to astound its visitors, most of whom are British, and the country has actually broken its own tourist number records in recent years.
Introduction to Spain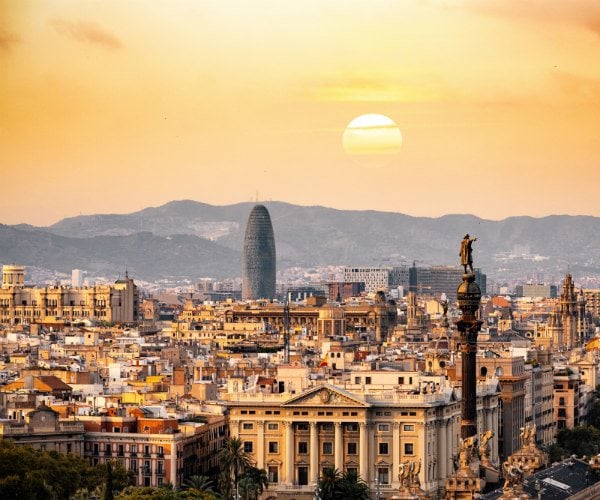 Tourism represents a significant proportion of the country's GDP, rendering it the second most popular country in the world in terms of spending. Spain's allure is inextricably linked to its diversity, which itself is reflected in the existence of 17 autonomous regions known as Comunidades Autónomas.
The country is further divided into 50 provinces or provincias, each with its own quirks and appeal. Many visitors return to specific sun-filled hotspots year upon year in attempts to quench their insatiable thirst for finer cultural offerings such as Andalusian folklore, Galician gastronomy and Catalan art.
Visiting one region won't even begin to satisfy your curiosity.
Southern Spain
The southernmost region of Andalusia is notorious for the Costa del Sol. The infamous 'sunshine coast' truly lives up to its name with a magnificent 320 sunny days each year, rendering it the sunniest area of Spain, followed closely by the Canary Islands. The region is famed for its bull-fighting, fiestas and flamenco and has inspired great artists and writers such as Picasso and Hemingway. The more understated regions of Castilla-La-Mancha and Extremadura sit to the north of Andalusia. The former is home to the Imperial city of Toledo and the Don Quijote windmills whereas the latter is most famous for the Roman and Moorish cities of Merida and Caceres, respectively. To the east you will find the Valencia, the birthplace of paella. The eponymous and recently-developed capital is Valencia city, recognised for its futuristic-looking City of Arts of Sciences. Murcia, on the other hand, provides a sun worshipper, golf-lover and scuba diver paradise, not forgetting its increasingly popular walking holiday opportunities found further inland. The magic of the ever-popular Balearics and Canary Islands extends far beyond their mass tourism developments.
The local villages of the four largest Balearic Islands, Majorca, Menorca, Ibiza and Formentera are best explored with a rental car and no fixed itinerary. The Canary Islands' top destinations are Tenerife, Gran Canaria, Lanzarote and Fuerteventura while the smaller islands La Palma, El Hierro, and La Gomera tend to offer a more tranquil experience for the luxury traveller.
Catalonia offers the authentic delights of Girona and Tarragona as well as the majestic Pyrenees. However, the region is undeniably best known for the charming hub of creativity that is Barcelona, the second-largest Spanish city, embellished with whimsical modernist Gaudí architecture such as iconic Sagrada Familia basilica. The Community of Madrid is the third most populous region in the country and home to the capital city of the same name. The northern part of the region is primarily filled with the stunning Sierra de Guadarrama mountains where its secluded villages offer respite from the southern municipality. El Escorial, Alcalá de Henares and Aranjuez are tempting alternatives to the capital city. The largest region, Castile and León impresses tourists with its vestiges of medieval splendour such as the cathedral of Burgos. If you're somewhat of an oenophile or aspiring sommelier, neighbouring La Rioja is the place to spend an afternoon or ten basking in the sun sampling a gran reserva in one the region's plentiful wine bodegas. Arguably one of the country's best tapas crawls is found in the town of Logroño and, if you find yourself in need of post-indulgence exercise, this region also provides the perfect backdrop.
Northern Spain
In the north, Aragon (famous not only for Catherine thereof) is often unfairly outshined by its neighbouring regions. It can be characterised by its mountainous scenery. The northern region of Asturias with its relatively cool maritime climate remains somewhat under the radar despite its lush green backdrop, amiable locals and delectable cuisine such as fabada asturiana, a bean and blood sausage stew. Cantabria is also awash with wondrous flora and fauna and its capital Santander is a known as a local jewel. The Basque Country situated on the Bay of Biscay has a uniqueness that can only truly be understood by visiting. Its cuisine, language and traditions are all distinct from other Spanish regions and its tumultuous political history can be a point of contention amongst Basques and Spanish alike. Bilbao's Guggenheim and the city of San Sebastian are also stand-out features of this intriguing region. Navarra's capital, Pamplona, hosts the world-famous and decidedly controversial Running of the Bulls as part of its annual Sanfermines festival but the region has copious animal-friendly attractions in the form of national parks and the grandiose Gothic Palace of Olite. Celtic paradise Galicia boasts world-renowned seafood, scenic views and, of course, the Camino de Santiago pilgrimage route in Santiago de la Compostela. If this doesn't abate your curiosity then the Finisterre cliffs, known by the Romans as the end of world, are sure to do so.
History of Spain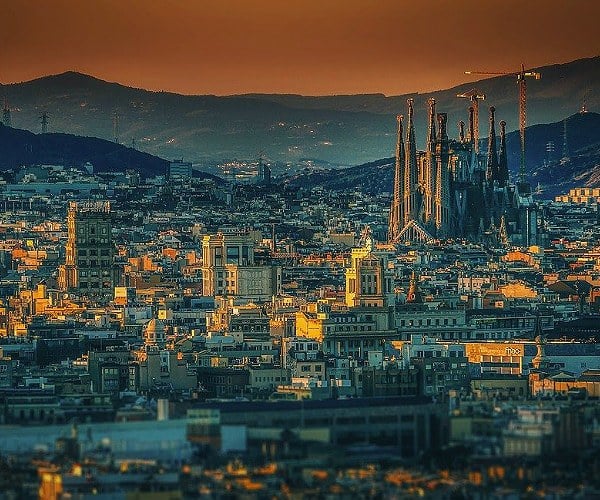 Thanks to its proud and rich history, modern-day Spain is overflowing with culture.
To date, its history can be defined by ten key epochs, namely: the pre-Roman era, Hispania (the Roman Empire and the Gothic Kingdom), Moorish Iberia, the Reconquest era, the Imperial era, the Napoleon era, Civil war, the Franco era, Post-Franco and the new democracy. (Approximately 35,000 years ago modern humans arrived from the north in the country we now refer to as Spain.) The Iberians, Celts and Basques are said to have been the main inhabitants of the peninsula at this time. The Phoenicians and Greeks set up trading colonies along the coastline and the Carthaginians briefly took control of the Mediterranean peninsula until their defeat by the Romans in the Punic Wars.Over two centuries the Romans finally conquered the peninsula and held it for six more. The then-known Hispania underwent a significant cultural shift whereby Iberian and Celtic culture was steadily 'Romanised'.
The Reconquista, cemented by the marriage of Isabella I of Castile and Ferdinand II of Aragon and completed just before the discovery of the New World in 1492, saw Christian expansion finally lead to the capture of Granada, signifying the end of Islamic rule. This powerful royal alliance centralised power and renamed the region España. Spain would soon become the world's first superpower. The empire peaked during the two Hapsburg reigns and the Imperial Era is often referred to as the Golden Age. Then came the 'Age of War' amidst the Protestant Reformation which brought about the decline of Spain. The country lost many territories including Portugal and lost its status as a superpower. The subsequent era was categorised by Napoleon's cunning manipulation of Spain. He gradually positioned a signification number of troops there once his occupation of Portugal was complete. King Charles IV of Spain abdicated leaving the throne to his son, but Napoleon failed to recognise this act and placed his own brother, Joseph Bonaparte, on the Spanish throne. Unsurprisingly, a military struggle, known as the Spanish War of Independence, ensued. French troops were finally exiled, and King Ferdinand VII took the throne.
Where to stay in Spain
With an array of superb destinations available, deciding where to stay in Spain is no mean feat. You are quite simply spoilt for choice. However, certain areas do have more appeal than others depending on the type of traveller you are. Families might enjoy spending quality time together in one of the luxurious beach resorts on any of the famous coasts such as the Costa Dorada or Costa Brava. As beautiful as these shorelines are, the downside is that they are so incredibly enticing and widely accessible that they often become jam-packed with tourists, especially during school holidays. An insider tip to avoid crowds is to travel out of peak season if possible. Alternatively, head to destinations such as the less-commercialised Costa de la Luz (Coast of Light) in the South West corner of Spain. This area is popular with the Spanish but is essentially unspoilt; if you arrive in July or September (since August is practically a month-long holiday for many Spanish people) prepare to indulge in precious stress-free family moments at your leisure.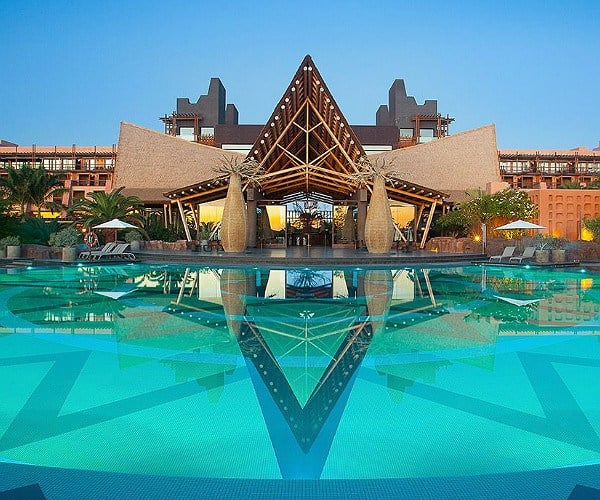 For couples and honeymooners, rustically romantic Toledo in central Spain provides picturesque sunsets and plenty of cobbled streets in which to get lost together. The green Galician coast with deserted white beaches, clifftop retreats and colourful shores could also be a newlywed couple's utopia. In Winter, the smaller Canary Islands of La Palma, El Hierro, and La Gomera offer gorgeously unspoilt landscapes, a balmy climate and sought-after serenity. Conversely, if you're looking for an activity holiday, the Pyrenees are sure to please. Here you can hike, white water raft, kayak, mountain bike, canyon, ski and snowboard to your heart's content. If this does not satisfy the adventure junkies and thrill seekers amongst you, you may be pleased to know that heliskiing is also on offer. Spain is one of the few European countries in which you can legally heliski; throwing yourself out of a helicopter and enjoying off-piste skiing is all that is required!
Foodies who are interested in hidden gems would almost certainly enjoy the culinary delights served up by the Basque Country and Galicia. Oenophiles or aspiring sommeliers could spend an afternoon or ten in La Rioja basking in the sun sampling a gran reserva in one the region's plentiful wine bodegas. Arguably one of the country's best tapas trails is found in the town of Logroño and, if you find yourself in need of post-indulgence exercise, this region also provides the perfect backdrop for your sunrise pilates ritual or sunset hike. Culture vultures may enjoy exploring the Moorish cities in Andalusia which are entrenched in history and culture.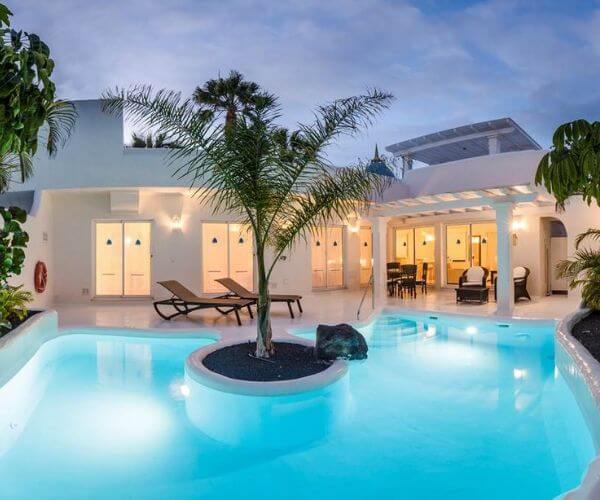 Accommodation in Spain
Top-quality accommodation in Spain is usually easily accessible and scarcely overbooked, if festivals and holidays are avoided. You may find yourself able to book a deluxe abode at the very last minute simply by avoiding the most popular areas and dates. Four and five-star hotels tend to have all major expected luxuries and conveniences and boutique hotels are becoming increasingly popular. AirBnB has become more widespread and the upper end of the market can offer some breathtakingly beautiful homes. Paradors, known in Castilian as paradores de turismo, offer the ultimate authentic Spanish experience. They are unique to Spain and offer all the main facilities of four and five-star hotels; the difference is that they are government-converted palaces, castles, monasteries, fortresses, etc. Their irresistibly quaint charm renders them extremely popular with foreign visitors.
Places to visit in Spain
There is an abundance of wonderful places of interest to visit in Spain. For any art aficionado, the enchanting Barcelona must be the first stop, hosting work of iconic greats such as Antoni Gaudí, Picasso and Joan Miró. Parc Güell, the Museu Nacional d'Art de Catalunya and the more contemporary Artevistas gallery are absolute musts. Madrid is also a huge draw with its world-famous Prado museum, proudly exhibiting its ample collection of religious and Renaissance art. The Reina Sofía is the place to see an extensive Dalí collection such as the iconic dripping clock painting, The Persistence of Memory as well as the infamous Guernica by Picasso portraying the horrors of the Civil War.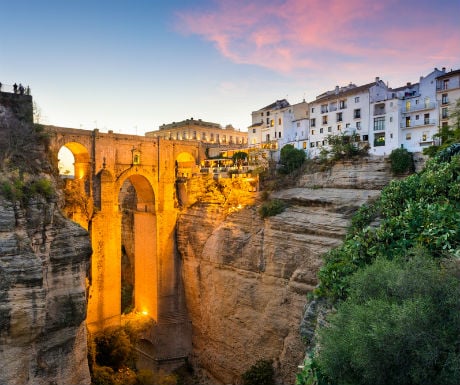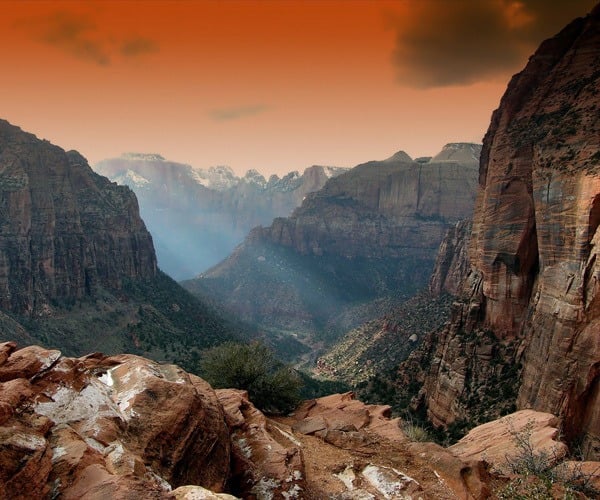 Things to do in Spain
Despite the stereotypical laid-back Spanish approach to life, some of the best experiences in Spain do require a little forward planning and research. The Monserrat and winery tours, roughly a ninety-minute drive from Barcelona, allow you to sample the finest regional wines and artisanal cheeses and simultaneously visit glorious vineyards and castles dating back to the tenth century. Take an evening tapas tour in Madrid, forget the stress of choosing the perfect restaurant and sample a range of the best madrileño specialities.
Food in Spain
Mealtimes in Spain epitomise many essential elements of Spanish culture: fine food, passionate conversation and enjoying a relaxed pace of life. Therefore, a trip to Spain would not be complete without indulgence in at least some of its gastronomical delights. Tapas aren't just a type of food, they're synonymous with Spain's identity and absolutely must be sampled! The word tapa, which literally means 'cover' or 'lid', is said by some to have originated from standing bodega-goers having nowhere to put their snack except on top of their drink. Another common explanation of its etymology is that, in the thirteenth century, King Alfonso X of Castile could only eat small portions of food whilst recovering from sickness. On his recovery, he announced that all drinks should be served with snacks.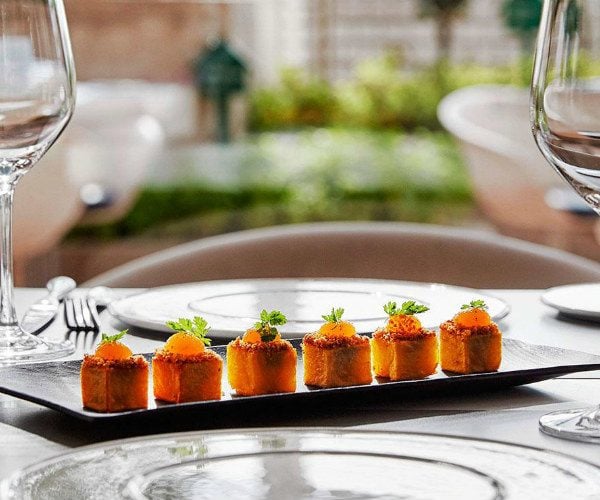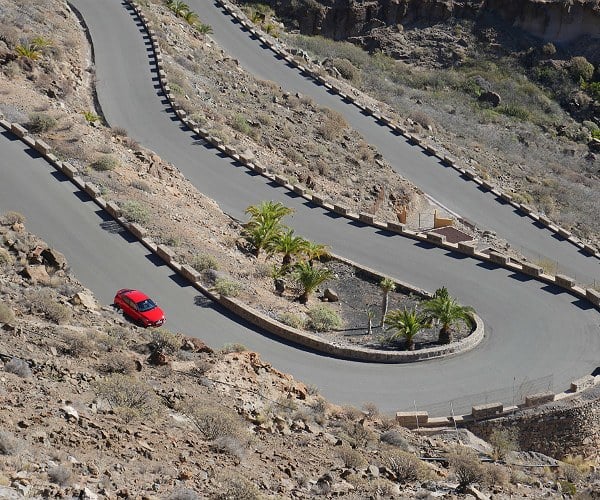 Getting around Spain
Getting around in Spain is relatively easy. The busiest airports on the mainland are Madrid, Barcelona, Malaga and Alicante, all of which are situated a short drive or train ride from their respective city centres. Airports in Spain are generally well-connected and have very frequent direct train and/or bus transfers. There is almost always the option to hire a car at the airport too. For convenience as well as language-barrier avoidance, Cabify, an international Uber-like transport company, is available in and around many Spanish cities. Uber is available in some areas only and it is best to check this on an ad-hoc basis prior to arrival. Blablacar is a car-pooling service, with a reliable smartphone application, where individuals advertise journeys they are making and effectively sell their available seats to other travellers. It is a cost-effective and culturally-enriching experience for the more open-minded traveller who travels relatively light. Bus, train and metro networks are generally reliable. Bus tickets can usually be bought before and whilst alighting whereas train tickets must be purchased in advanced and are significantly cheaper if bought when released which is quite often around two months before the date of travel.
When to visit Spain
Spain's climate is perhaps more diverse than the stereotypes suggest. It has three main climatic zones which are the Mediterranean, central and north. The southern and eastern coasts as well as the Balearic and Canary Islands are typified by the weather in Almeria. The central, continental zone generally experience hot, dry summers and cold winters whereas the northern regions of Galicia, the Basque country, Asturias and Cantabria have warm summers and mild winters with common cloudy days and rainfall. The month of August sees many Spaniards on holiday which can mean over-crowded beaches and inflated accommodation prices. Sightseeing and even sunbathing may be unpleasant in the hotter months of July and August and, perhaps, more enjoyable and significantly less stressful in the Spring or Autumn months of April -June and September-October.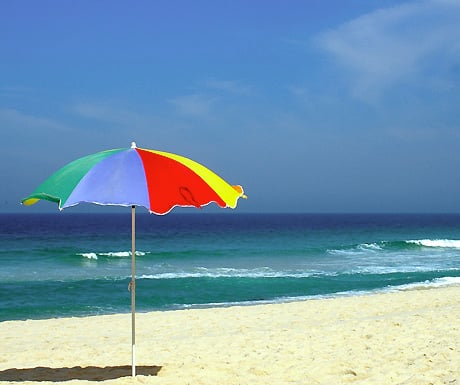 Events in Spain
Spain has the highest number of public holidays in Europe. Here is a comprehensive list of public holidays and festivals.
January
New Year's Day
Epiphany Thee Kings Day parades
February
La Candelaria, Madrid (food festival)
Day of Andalucía
March
Balearic Day
Las Fallas, Valencia
St. Joseph's Day
Holy Week (Semana Santa)
April
Easter (Pascua) Sunday and Monday
April Fair, Sevilla
Festival of the Crosses
St. George's Day (Catalonia), Aragón Day, Castile and León Day
May
Bullfights and zarzuela shows, Madrid
May Day
Madrid Day
Ascension
WOMAD, Cáceres (Extremadura) (free world music festival)
Feria del Caballo, Jerez (horse show)
San Isidro Festival, Madrid (traditional dancing)
San Isidro Day, Nerja
Galicia Literature Day
Pentecost and Whit Monday
El Rocío pilgrimage Andalucía
Canary Islands Day
Primavera Sound, Barcelona (indie rock festival)
Castile–La Mancha Day
Corpus Christi (closures in Madrid and Castile–La Mancha)
La Patum de Berga, near Barcelona
June
Murcia/La Rioja Day
Sónar Festival, Barcelona (electronic music)
Bonfires of San Juan, Alicante
Festival of St. John the Baptist (bonfires and fireworks, closures in Catalunya)
Battle of Wine, La Rioja
World Pride, Madrid
Granada International Festival of Music and Dance
July
Running of the Bulls (Fiesta de San Fermín), Pamplona
Jazz de Vitoria-Gasteiz, Basque Country
Benicassim music festival
Feast Day of St. James (Santiago de Compostela, Basque Country, Galicia)
Institution Day (Cantabria)
August
Assumption Day (religious festival; closures);
Verbena de la Paloma (folk festival), Madrid
Gràcia Festival, Barcelona
Festival of St. Bartholomew, Sitges
Tomatina Festival, Buñol, near Valencia
September
Festival of Pedro Romero, Ronda
Autumn Sherry Festival, Jerez
Asturias/Extremadura Day
Catalunya National Day
Cantabria Day
La Mercè, Barcelona (street theatre, parades, light shows)
Feria de San Miguel, Sevilla
Festival of St. Tecla, Sitges
Little San Fermín, Pamplona
October
Valencia Day
Spanish National Day
Fires de Sant Narcis, Girona
November
All Saints' Day
Cartagena Jazz Festival
Seville European Film Festival
Virgen de la Almudena, Madrid
Zinebi International Documentary Film Festival, Bilbao
December
Luxury travel tips
If travelling by train, be aware that First Class (Preferente) seats are often, but not always equipped with plug sockets and WiFi. The high-speed trains (AVE) are the best-equipped and generally provide a calm, pleasant ambiance. If sojourning in a hotel, it may be well worth your while to make friends with the concierge. Hospitality staff in Spain are, on the whole, highly-qualified and eager to please; they will likely be able to pull a few strings if asked politely or, even better, in Spanish. As for hassle-free fine dining, unless you are fortunate enough to have a Michelin Star restaurant in your vicinity, it may be useful to refer to El Tenedor, a Trip Advisor-style app solely dedicated to top-quality restaurants.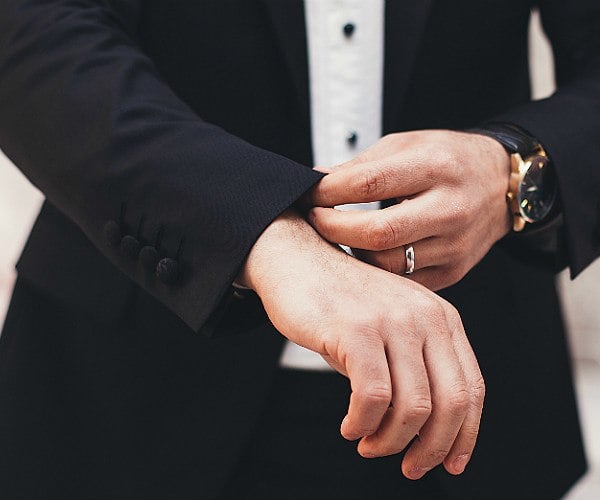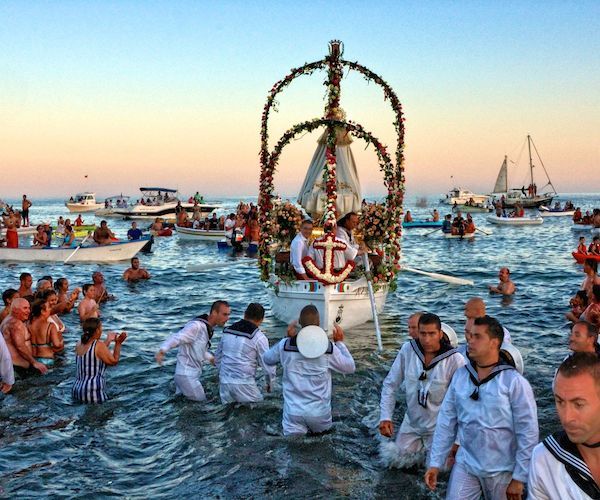 Language and culture
Many Spanish fiestas comprise an element of the bull-fighting tradition. It is an incredibly controversial issue and it is difficult to find a Spaniard who remains neutral on the matter. Regarded by some as cultural heritage, yet by others as a mere animal-taunting blood sport, its level of contention may be assimilated with fox-hunting in the UK. The atmosphere at a bullfight, una corrida de toros, is irrefutably tense, fascinating and rather particular. If you choose to attend one, be prepared for its three main stages: lances, flags and death. Alternatively, visit a bullring, una plaza de toros, for a music concert or theatrical piece to feel the grandeur of the architecture without the moral dilemma.
Useful phrases
¡Hola! – Hello (O-la)
¡Buenos días! – Good morning! (BWAY-nos DEE-as)
¡Buenas tardes! – Good evening! (BWAY-nas TAR-des)
¡Bienvenido! – Welcome! (Bee-en-ven-EE-doh)
¿Cómo estás? – How are you? (KOH-moh eh-STAHS)
¿Cómo te va? – How's it going? (KOH-moh te BAH)
¿Cómo te ha ido? – How've you been? (KOH-moh te ha EE-doh)
Estoy bien ¡Gracias! – I'm fine, thanks (eh-STOY bee-en GRA-tee-as/GRA-see-as)
¿Y tú? – And you?(ee too)
Bien/ Así así. – Good/ So-so (bee-en / a-SEE a-SEE)
¿Qué tal? – How are you? (kay tal)
¿Qué pasa? – What's happening? (kay PA-sa)
¿Qué haces? – What are you doing? (kay AH-says)
¡Gracias! – Thank you! (GRA-thee-as/GRA-see-as)
Por favor – Please (por FAH-vor)
¡De nada! – You're welcome! (de NA-da)
¡Perdone! / ¡Oiga! – Excuse me (to ask for something)! (per-DON-ay/ OY-ga)
¡Perdone! / Disculpe! – Excuse me (to get past)! (per-DON-ay/ dis-KUL-pay)
¡Disculpe! – Sorry! (if you didn't hear something) (dis-KUL-pay)
¡Lo siento! – Sorry! (for a mistake) (lo see-EN-to)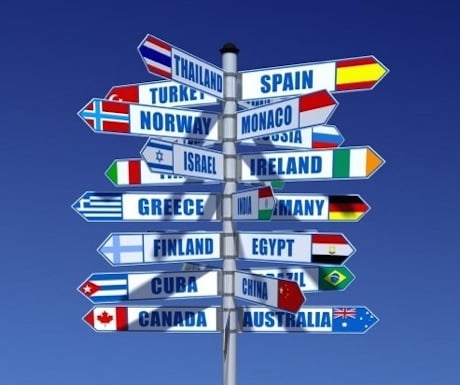 Weather in Spain
Visiting Spain soon? See below for the latest weather forecast for Spain.
SPAIN
Useful information
Currency
Spain's currency is the Euro which replaced the peseta in 2002. See www.xe.com for current exchange rates with the British Pound and the American Dollar.
Power
Spain operates on 230V/50Hz system and has two-pin plug sockets accepting type F or 'schuko' plugs. Appliances with a voltage of 220-240V can be used here with the correct adapter. UK appliances would need a standard two-pin to three-pin adapter.
Telecommunications
The four main network providers in Spain are Vodafone, Movistar, Orange and Yoigo. GSM/GPRS compatible SIM cards are needed and can be bought in some smaller, and most of the larger, mobile phone network stores. UK phones can be used here but if you wish to use a Spanish SIM card, you will need to have your phone unlocked in one of the smaller, independent phone shops. The price of this is roughly 20€. Spaniards use WhatsApp frequently rendering SMS messages almost obsolete. Leaving recorded WhatsApp messages is extremely common. This application is a must-have as it is not only used by individual businesses but also by networking groups and even the police!
Timezone
UTC +0 (Canary Islands) Western European Time
UTC +1 (Continental Spain) Central European Time
UTC +1 (Canary Islands) Western European Summer Time
UTC +2 (Continental Spain) Central European Summer Time
Tipping
Tipping etiquette in Spain is based around service. If most situations if you believe that the service was at least good, you should tip approximately 10%; you should not tip when the service is poor. This applies to restaurants, spas and taxis. In restaurants, a service charge may be included but this is not common practice. Any tip left can be left with the bill or given directly to a waiter. Staff such as concierges, housekeeping and bellhops in high-end hotels are accustomed to receiving tips of approximately €5-10, 10-20€ per week and 2-3€ per bag, respectively.
WiFi
Free Wifi (pronounced wee-fee in Spanish) can be found in many restaurants, cafes, museums, parks and on city buses. Barcelona, for example, has over 400 locations with free WiFi including parks, museums, libraries and the beach. Small, privately-owned locutorios are common, offering reasonably-priced international phone calls and internet access costing approximately €1-2 per hour.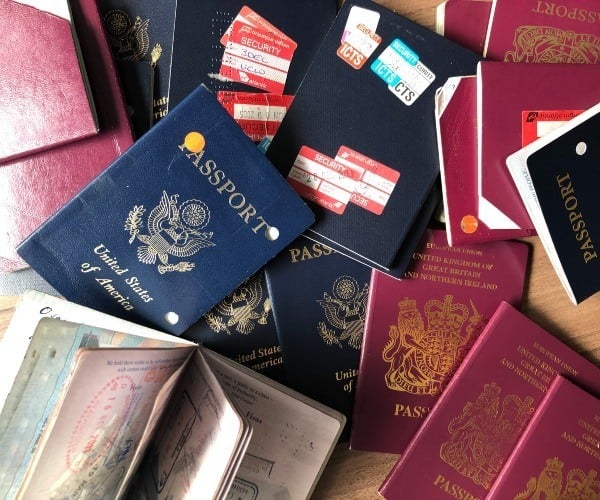 Want to contribute to our travel guides? Please contact us for details…