Cruising with Disney – 5 highlights for exhausted parents
When one hears the word 'Disney', they think of amusement parks, Mickey Mouse, or the collection of classic movies this brand has inspired. And once one has kids, a Disney vacation is almost considered a mandatory destination or a trip that parents aspire for their children to have. This, on the other hand, often conjures up different images in a parent's mind: an hour's wait for a 2-minute ride, character breakfasts that need reservations months in advance and, gulp, thousands of dollars spent after 5 days in a double-bedded room for a family of four.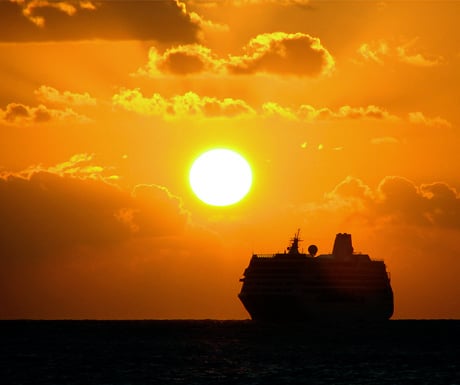 If you want to avoid coming back from your holiday exhausted and need an alternative to a traditional Disney vacation, consider cruising! Imagine this… two character breakfasts without research, advance planning, stress or disappointment – it's all included! There is a reason that
Disney Cruise Lines
' fleet is growing and adding more destinations to their itineraries. They have been able to excel in the fine luxuries of cruising, such as high quality food and diverse menus, excellent wine lists, superior spa services, paramount entertainment and distinctive stateroom amenities. The family programs that are set up within a cruise ship allow families to play together or separately and as often or as little as they wish. The Disney Wonder is often compared to a small luxury liner, exemplifying fun and romance and Disney Cruise Lines' spas are always rated in the top 5 of all cruise ships in recent years.
Highlights when cruising with Disney
1. Family staterooms
You can request this with or without a verandah and they are spacious — space is a rare trait on any cruise ship! The best part about family staterooms is the curtain parents can draw across the room after the kids are asleep, allowing them to order from the 24-hour room service or watch TV well after bedtime. All staterooms have a fridge and some have a bathtub and a standing shower, which is a key feature when traveling with tots that need to be bathed after a long day of play.
2. Youth clubs and childcare options
For infants or toddlers under 3 years of age, a separate daycare-type facility is available at a reasonable hourly rate. Children ages 3 – 17 can enjoy the various, age appropriate youth clubs offered on-board, where story time, crafts and entertainment is available. Youth clubs are included in the price of your sail. Tip: Make arrangements with your server to have your children's meals come out once seated for dinner. This way, you can enjoy your time with the kids before taking them to one of the child facilities to enjoy the 4-course dinner with the adults. These facilities can also be utilized during on-shore excursions that may not be age-appropriate.
3. Adults-only deck
Need I say more? If you need some quiet time, this is the place to go and enjoy a cocktail by the pool or in the hot tub.
4. Spa, spa and spa
As mentioned, the Disney Cruise Lines spas were rated in the Top 5 of all cruise ships by readers of Condé Nast Magazine. Tip: Disney Wonder offers an unbeatable deal for an unlimited pass to their steam rooms for the duration of the itinerary. The eucalyptus steam room is not to be overlooked!
5. Service and attention to detail
The staff at Disney Cruise Lines knows who their VIPs are…the children! If a child has an allergy or food intolerance, do not fret; send your request in advance and it will be accommodated. If your son or daughter can only drink goat's milk, they will find it at every port and bring it on-board to be offered to them at every meal (true story)!
Did you enjoy this article?
Receive similar content direct to your inbox.