A while ago I wrote an article titled 7 top tips for running a successful travel blog.   It proved quite popular so hear I am back again, but this time with a slightly different slant on things.  As a travel blogger, I receive pitches from PR companies on a daily basis – often many a day – and so many of them just don't seem to get it at all.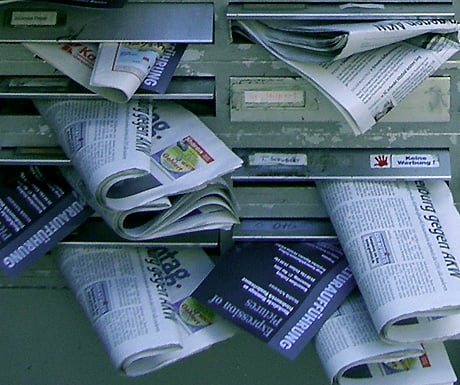 They don't seem to realise that, with just a little care and effort on their part, they could get much better results from bloggers such as myself.  This post may seem a little grumpy or bossy on my part, but it's actually designed to be helpful. So here I am with 7 top tips for travel PR companies – I probably haven't thought of everything so do feel free to add your own in the comments that follow.
1. Remember that my time is money
I am not here just to do favours for you (although it has been known to happen on occasion). Please understand that (for me, at least), my blog is my business. Please therefore don't expect me to do things for free. Are you working for your clients for free? No, I didn't think so…
And don't approach me saying how much you will pay for me to do something either! Do you go into a restaurant and tell the waiter how much you'll pay for a steak? No!
2. Understand that I'm busy
Believe it or not, you are not the only PR company to contact me today.  In the case of A Luxury Travel Blog, we are contacted by tens of PR companies every day. With this in mind, you might like to keep to the point and tailor your pitch accordingly.  Don't tell me how wonderful you think my site is, how you're an avid fan or how much you enjoyed my post on "[insert post name]". That just smacks of a feeble attempt to personalise things and win me over by 'sucking up' and, in my experience, is an approach that's invariably taken by people visiting your site for the first time.
3. Read the guidelines
If you are given guidelines on how best to pitch to a particular publication, read them carefully. There's often quite a lot of time invested in putting these documents together. If you can't be bothered to read and adhere to them, then it's probable that the person who went to the trouble of putting those guidelines together won't be bothered either.  Thinking that the guidelines are for other people and don't apply to you, isn't a good idea!
This is arguably my biggest bugbear. In our case, we have very carefully-crafted, detailed guidelines and instructions on how you can be featured on A Luxury Travel Blog and yet so many PR companies disregard this documentation (and are consequently unsuccessful in getting their clients featured).
4. Don't add me to your mailing list
When you contact me via our contact form and I send a reply, just because you now have my email address doesn't mean I want to be added to your mailing list to receive ongoing press releases regarding all your clients. And when I grumble at you doing this, take appropriate action and don't dare do it again!
5. Stop assuming I'm in London (or any other city for that matter)
Much though Londoners might like to think otherwise, the world doesn't revolve around London. So please stop inviting me to Champagne receptions in the city (I get several of this kind of thing each day) so I can hear all about your latest client. I'm sure it's probably a wonderful get-together but it's a 6-hour return trip for me by train (10 hours by car). That's essentially a whole day out of the office, not to mention travel costs. And don't take the hump when I politely decline either – afterall, it's cheaper for me to just go and buy half a case of Champagne myself.  If you still really, really want my attendance, at least offer to address my expenses.
6. Submit something interesting
Only contact us if you've got something that's really worth sharing. The fact that XYZ hotel has a new head waiter isn't really that interesting or news-worthy. Tell me something unique, something fascinating or something that will really capture our readers' imaginations.
And don't even think about pitching to me if your product is not related to the publication in question. I don't really care if it's the best online poker site out there if it's not relevant to what I do.
7. Don't send me lots of (large) attachments
Please don't send me large PDFs and/or JPGs that I haven't asked for. I don't really want a dozen high resolution images, thank you very much (or even a zipped version of them)… or a login for your media site, for that matter. If I really need something, how about I just let you know?