Two years after the 6.3 earthquake struck New Zealand's third biggest city of Christchurch killing 185 people, the city is in serious rebuild mode and ready again to welcome tourists. Having destroyed most of the CBD along with the beautiful historical stone buildings that Christchurch has previously been famous for, the earthquake wrecked serious damage on one of New Zealand's most popular cities, and the tourist infrastructure.
In 2013 the city is now bouncing back with a vengeance. Slowly but surely the CBD is being demolished and is still largely inaccessible however, outside of the Red Zone, the city is in a renewal phase. In typical Kiwi fashion, Christchurch has transformed itself into a unique area of innovation and resilience.
Visiting Christchurch and spending money there is the best way to help the local businesses and the city bounce back from the devastation. Here are a few ideas of things to see and do in and around the city.
Featuring many of the central cities' favourite retailers, along with some new and exciting additions, the Cashel Street Container Mall is a prime example of what businesses can do with the right attitude and inspiration. With over 30 retailers and services now operating in the Re:Start Mall, plus a food court and regular events, the mall built out of shipping containers has become an attraction in itself.
International Antarctic Centre
Meet some penguins, experience a snow storm, learn about life at Scott Base and best of all – take a ride in the Hagglund, an all terrain, amphibious Antarctic vehicle. The Antarctic Centre is located right next to the airport making it a perfect place to spend a few hours if you only have a short stopover in Christchurch.
If you want to learn more about the earthquake, see the worst of the damage first hand and find out how Christchurch is regenerating itself, Red Zone Tours are a great way to do it. You will discover the fate of many iconic buildings, enter parts of the CBD that are still closed to the public, and learn about what happened on the day of the earthquake. Check out the Red Bus if you are interested.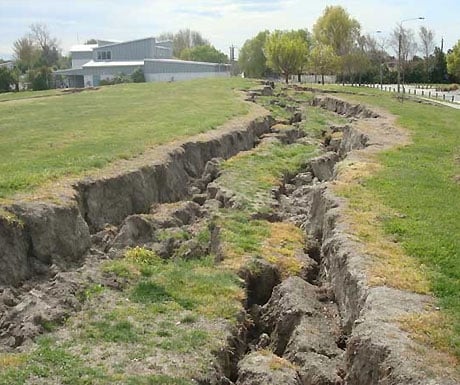 Skiing and snowboarding
Christchurch is located only an hour away from some of New Zealand's most exciting ski areas. Mt Hutt and Porters are the two main commercial ski areas in the region but there are a number of smaller club fields that are just waiting for you to discover. Not for the faint hearted, the 'clubbies' are well worth exploring. Zero crowds, steeps and drop offs, gullies and limitless hiking opportunities are just some of the features that will keep you coming back for more. Be prepared to earn your turns though, there are no chairlifts, getting up the mountain is by way of a nutcracker – a special type of rope tow! Never fear, there are ways of making your trip easier. NZ Snow Tours run week long trips to the club fields featuring stunning accommodation and a personal driver and guide.
Akaroa
Just over 1 hour away lies Akaroa. A beautiful little town that is a little slice of France set in the New Zealand mainland. Originally settled by the French in 1840 this lovely harbour village has wonderful French bakeries, colonial architecture and cute wee stores full of unusual and original gifts. Akaroa is the only place in the world where you can get up close and personal with Hector's dolphins, one of the smallest dolphins that exist.
Angela Schrider is Director at NZ Snow Tours.
If you would like to be a guest blogger on A Luxury Travel Blog in order to raise your profile, please contact us.