The ultimate guide to successful packing
Why do so many people get holiday packing wrong? And are men from Mars and women from Venus when it comes to packing? As airlines tighten their policies on baggage allowance, perfecting the art of packing could save you money as well as reduce stress, so the last minute travel website
latedeals.co.uk
has come up with this ultimate guide to successful holiday packing.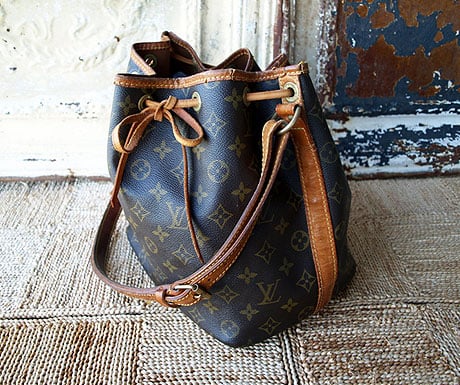 There is always the temptation to pack everything but the kitchen sink; afterall, if you pack everything then you'll be fine, right? Wrong, especially now airlines are now getting stricter when it comes to our personal bag allowance.
How we pack
65% of holidaymakers are last minute packers and fill their suitcase the night before they travel Most people FOLD: 68% fold clothes, 22% both fold and roll, 10% just roll clothes 12% of people write a packing list HALF of us cram extra items into our suitcase just before we leave for the airport The majority of women admit they over pack – 91% claim they never wear all of their clothes 53% went over personal baggage allowances last year
What we pack
Most people pack 2 extra pairs of pants per night away On average women pack between 6 pairs of shoes for a week away in the sun 1 in 4 take tea bags abroad
Men pack for Mars, women For Venus
Forget about gender studies – packing a suitcase is where you'll find truth about the differences between men and women… Men use 98% of what they've packed while away on holiday while women only wear 62% of what they've packed… more than a quarter is unworn! Men pack late – 90% of men pack the night before Women pack early – 50% start to pack 3+ days ahead The average British man packs 14 items of clothing for one week away while the average British woman packs 44 items of clothing for one week away 7% of men purchased new clothes whilst on holiday / 47% of women purchased new clothes whilst on holiday Men most likely to forget essential items like underwear and toiletries Women most likely to forget accessories like jewellery and sunglasses Men pack 'items' of clothing while women pack 'outfits' Men take a "make do" approach while women are perfectionists & tend to pack for every eventuality and say "better to be safe than sorry" Men mostly carry the bags? Women tend to pack the bags!
The art of holiday packing – how to pack like a pro
This year, you can do it differently, thanks to this, the ultimate guide to successful packing…
Roll, don't fold
– you will actually fit in more clothes if you roll them up very tightly and then tightly pack into your case.
Make a list
– before you even contemplate reaching for suitcase, plan what you will wear by day and what can go with what and stick to it!
Don't be last minute
– the optimum time is at least two days before your holiday.
Plan to wash
– it's really easy to wash some of your items mid holiday (or easier still, ask your hotel to launder your clothes).
Heavy items at the bottom
– and keep lighter items that tend to get creased at the top.
Make use of shoes
– stuff footwear with rolled up underwear, socks, jewellery, and even toiletries. Place footwear around the outside of the case.
Buy when you get there
– you can buy some consumable items when you get there – saving you even more space!
Wear your bulkiest items
– if you're really struggling to pack everything wear it! Layer up.
Fragile items
– pack any electricals in the centre of your case, cocooned by soft clothes. Do you agree with latedeals.co.uk's tips? Are there any other suggestions you would like to add? Please tellus in the comments!
Did you enjoy this article?
Receive similar content direct to your inbox.