Top 10 essential travel items for the Summer
Going somewhere special this Summer?  Whether it's an adventure in the Amazon or the beach in Barbados, why not treat yourself first to one of these great Summer accessories?  We have everything from water bottles to jetskis so quite a diverse range of gifts! So, without further ado, here's our selection of the top 10 essential travel items for the Summer:
Water-to-Go water bottle
Travel with your own water purification system this Summer with the
Water-to-Go
water bottle. Feeling unwell on your travels is no fun at all but having easy access to clean drinking water, however remote you may be, can make a difference. Simply fill up the bottle from pretty much any water source (not sea water), and the filtration system in the Water-to-Go water bottles will eliminate over 99.9% of all contaminants.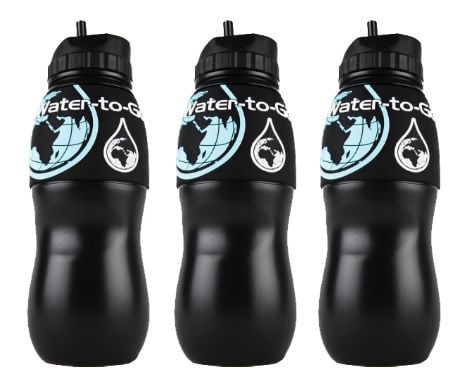 Only One Travel Backpack from AG Sportbags
It's Summertime and weekend trips for sportive or business reasons are on the list! With this urban travel backpack you pass through airport controls absolutely effortlessly as the exclusive travel bag allows perfect arrangement of your clothes, shoes, toiletry, papers and technical gadgets in large separated compartments. Useful pockets for travel tickets, passport and money are accessible without having to put the bag down. Only One combines classic design and high-end quality with 100% functionality and makes short trips way more easy and efficient. The travel backpack of the French company
AG Sportbags
costs 149 Euros.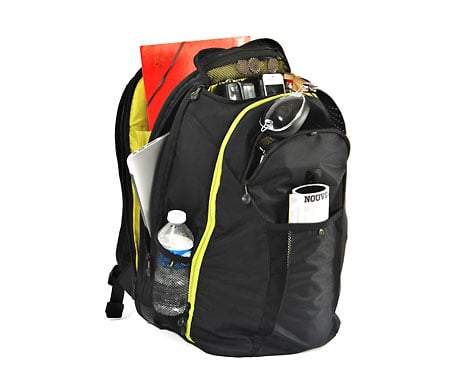 Luxe leggings from Hey Jo
These luxe leggings from
Hey Jo
make the perfect travel companion this summer. If you want to look fab whilst feeling comfortable on your flight these super light-weight leggings are just the ticket. And they'll tuck easily inside your carry-on case. Once you've reached your destination Hey Jo's bold range of colours make these leggings an easy summer staple whether worn with a bikini to browse the shops in the afternoon or under a kaftan for drinks with the girls in the evening. Hey Jo leggings available from £90.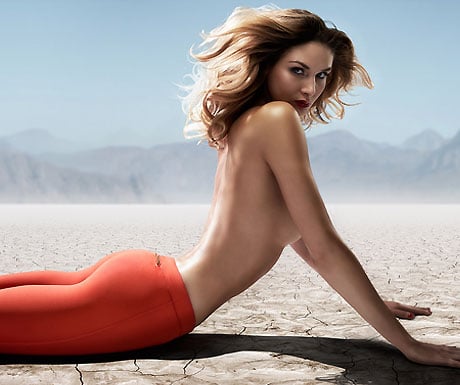 Jetski from Venom Design
Want to upgrade your jetski?
Venom Design
can use existing jet skis or customize new ones, working with Sea doo, Yamaha or ANY other make of jet ski you require. Whether you want leather upholstery, a sound system, a waterproof phone on board, or just some upgrades to help it match your yacht, your wish is their command! This Sea-Doo model (pictured) will set you back £28,999, from Harrods.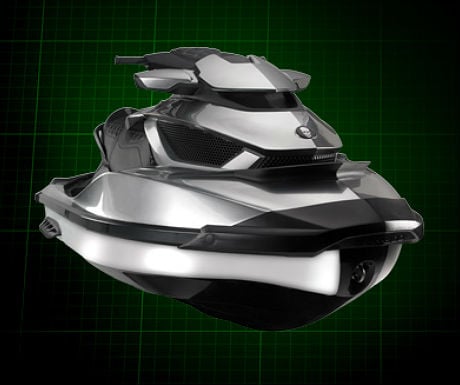 Serengeti Brando sunglasses from RxSport
The
Serengeti
Brando is made for you. Engineered with a blend of nickel, silver and stainless steel, the Brando is designed to be not only super durable, but to bend to the contours of your face for an unbelievably superior fit and sophisticated aesthetic. Serengeti's signature photochromic technology, high-definition Spectral Control and premium polarisation options deliver the clearest, sharpest view you will ever experience. Perfect for those lazy afternoon drives, whether it is winding your way up the Almalfi coast or the those long straight roads of the Nevada desert.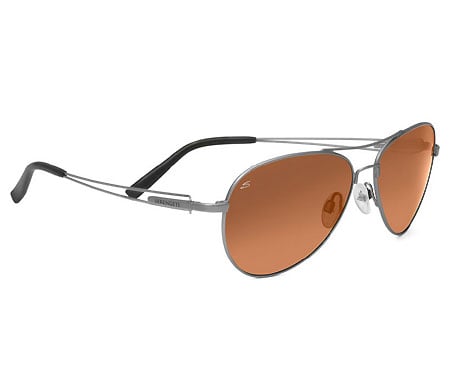 RxSport
are specialists in prescription sport and lifestyle eyewear where they meticulously select the best frame and lens technology for prescription wearers. The Serengeti Brando prescription sunglasses can be made to your custom prescription using Serengeti's VARIO Drive program, which provides superior ultra lightweight, thin prescription custom lenses.
Beach towels from Maslin & Co.
This deluxe Zebra hide-shaped beach towel comes in a variety of colours and is crafted in 100% cotton. The design is reversible with 100% cotton trimmed edges and measures 54" wide x 70" tall. Shape follows the natural and irregular shape of Zebra hide and is finished with genuine leather holster. Available from
Maslin & Co.
for $225, or for $260 with a cross-body strap.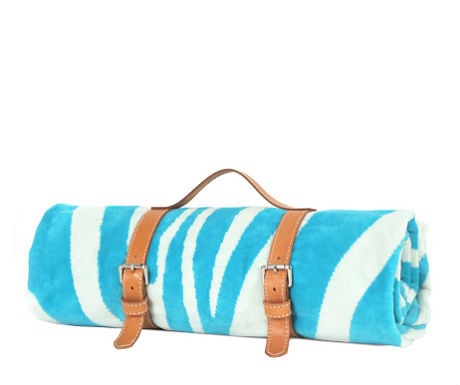 Beachwear from D. HEDRAL
Look great and feel confident on the beach with
D. HEDRAL
's brand-new beachwear. Poor fitting bikini bottoms are a thing of the past thanks to the Italian brand's patented 'AngleFit Technology' that factors sizing beyond just a hip measurement. D. HEDRAL Beach briefs offer three 'AngleFit' sizes per hip measurement that factor the size and shape of your bum (slim, average or full) for a perfect fit and improved silhouette. D. HEDRAL bikinis are available from £94.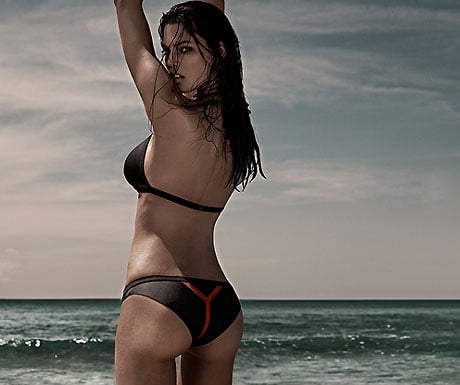 La Mer Reparative Face Sun Lotion
This luxurious, deeply hydrating sun lotion harnesses the power of the sea to help protect the skin from the sun. It absorbs quickly and offers skin broad spectrum UVA/UVB protection and powerful anti-aging benefits to help repair the appearance of existing damage and prevent the formation of new lines and wrinkles. Sea-born actives and the nutrient-rich Miracle Broth™, heart of
La Mer
's profound powers of transformation, help rejuvenate, rehydrate and soothe. Skin looks youthfully radiant.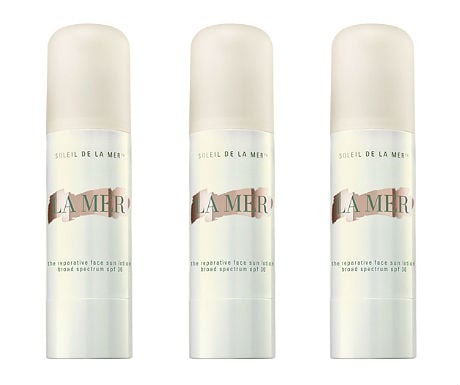 Lifeproof cases
Stop worrying about your iPhone, iPad or Galaxy SIII on the beach this Summer with one of these fantastic iPhone cases.
The Lifeproof case
 will give you all the protection you need, whether it be from sand or sea.  Lifeproof promise premium performance, superior quality, exceptional value and excellence in every dimension, giving you the freedom to live however, whenever and wherever your life takes you this Summer.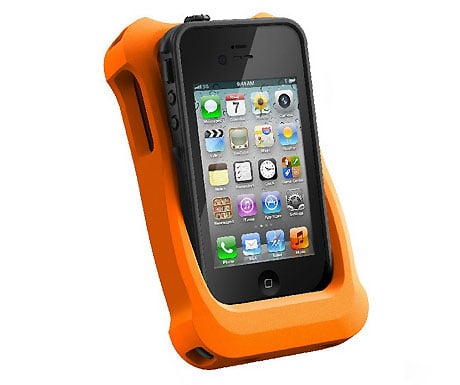 Ashiana Accessories
When it comes to travel essentials, nothing says luxury more than
Ashiana Accessories
. From cashmere, silk and Modal scarves and sarongs to hand-made, semi-precious stone jewellery, they add the chic back into your suitcase! Scrumptiously soft scarves in an array of colours can be used as beach wraps, travel blankets, sarongs and even bags. Semi precious stone jewellery inspired from exotic locations globally not only add glamour and style to your beach attire, but can add statement for your nights out. Stocked in leading stores in the
United Kingdom
such as Harrods, Harvey Nichols, Melissa Odabash, Selfridges, Liberty and Heidi Klein as well as on the website. Available from just £36, these amazing accessories are the ultimate luxury travel must have.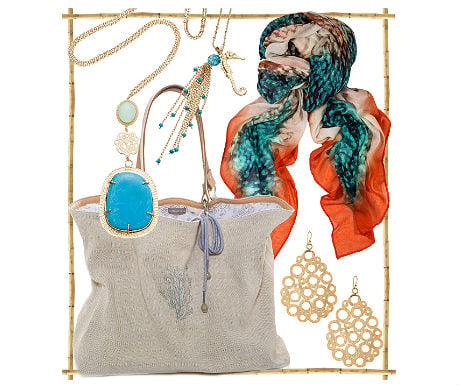 Did you enjoy this article?
Receive similar content direct to your inbox.