Top 10 luxury city breaks in Africa
Africa is a continent well known for its vast plains and amazing wildlife, but perhaps less recognised for its potential as an urban getaway. African cities, though, are worthy destinations in their own right and here we round-up 10 of the best African city breaks and hope they might give you an insight into an often overlooked aspect to this wonderful continent.
Four Seasons Resort Sharm El Sheikh, Egypt
Overlooking the inviting waters of the Red Sea, the magnificent
Four Seasons Resort Sharm El Sheikh
is a modern, thriving resort ideal for families, close to all the cultural attractions of Sharm – where luxury and natural beauty meet. Reminiscent of an Arabian palace, it features sweeping Moorish archways crowned with intricately carved grilles. Luxurious Four Seasons villas are spread in village-style clusters, commanding breathtaking sea or courtyard garden views.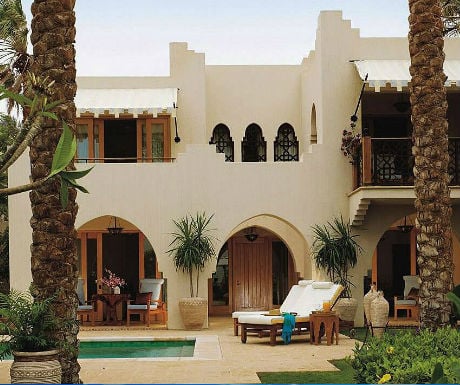 Mövenpick Ambassador Hotel Accra, Ghana
Set on 16 acres of landscaped gardens, the
Mövenpick Ambassador Hotel Accra
 is ideally located for both business and leisure. The hotel is located close to government ministries, the National Theatre and the Accra International Conference Centre. After a busy day, relax in an urban style resort with the largest swimming pool in Ghana.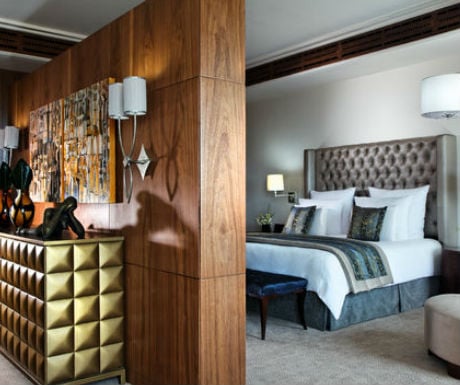 A variety of entertainment venues include the all day Sankofa Restaurant as well as one2one, Accra's elegant cocktail bar. The Pool Bar and BBQ offers a more casual atmosphere to escape the city.
Sankara Nairobi, Kenya
Sankara Nairobi
 is a 5 star hotel located in Westlands, close to international airports, UN Nairobi headquarters and embassies, combining
 superior international standards with personalised service and an authentic new African flavour. The tranquillity of the spacious hotel rooms, the stunning rooftop pool and the world-class spa create the perfect environment for guests to relax and unwind while a tempting choice of dining areas and carefully designed meeting spaces puts the hotel at the centre of Nairobi's vibrant social and business life.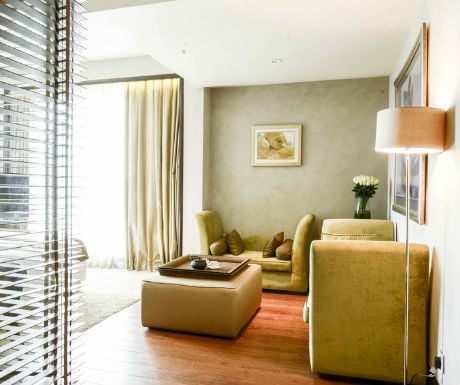 Sankara Nairobi is at the heart of Westlands, the city's commercial, retail and entertainment centre, and just 5 kilometres from the city centre. All rooms have marble bathrooms with separate glass-walled rain showers and bathtub, a large desk and ergonomic chair.Guests booking Club rooms and Executive Suites have exclusive access to the hotel's luxury seventh floor Club Lounge and a range of butler services.
Mashariki Palace Hotel, Stone Town, Zanzibar, Tanzania
Built in the 19th Century,
Mashariki Palace Hotel
 has an Arabian-style terrace overlooking the Indian Ocean and Stone Town. T
he hotel is part of a palace that was once the home of an advisor to the First Sultan of Zanzibar. The Palace Museum and House of Wonders are less than 200 metres away, and the ferry to mainland Tanzania is just 10 minutes' walk. Stone Town itself is exotic and mystical, evocative of the centuries of sultans, traders, adventurers and explorers who once visited.
Villa Moringa, Windhoek, Namibia
Villa Moringa
is an exquisite, modern, stylish and high class guest house with luxury en suite rooms, a restaurant and a beautiful garden area. 
Located in the residential area of Ludwigsdorf, Villa Moringa is a mere 10 minutes from Windhoek's CBD and close to Avis Dam, Tintenpalast and Alte Feste. Also nearby are Christ Church and the National Gallery of Namibia. The hotel offers transfers to and from the city centre and within easy reach of restaurants and city sightseeing.
Djibouti Palace Kempinski, Djibouti
Kempinski Hotel Djibouti is located in the Horn of Africa, situated at the crossroads between the Red Sea and the Indian Ocean. Discover the beauty of Djibouti both on land and underwater. Dive in the Red Sea to explore the amazing underwater sea life or throw yourself into an active workout in the on-site fully equipped fitness centre. The two fantastic infinity pools set against the turquoise blue of the Red Sea will invite you to enjoy the beautiful and breath-taking views under the sun of Djibouti.
One & Only Cape Town, South Africa
This urban chic resort sets a whole new standard for
South Africa
hotels. Offering an unprecedented level of luxury and style to one of the world's most fascinating cities,
One&Only Cape Town
will enchant your senses and renew your sense of self.
From their world-famous restaurants and beautiful bar to the extraordinary spa facilities, One&Only
Cape Town
is central to Cape Town's exciting nightlife and entertainment, but also serves as a gateway to the unique adventures of South Africa such as tours to Robben Island, wildlife safaris, wine country excursions and more.
Dar Jaguar, Marrakech, Morocco
Dar Jaguar
is a breathtakingly stylish riad that is situated in the very heart of
Marrakech
within the ancient medina. It is a mere five minutes' walk from the city centre, the exotic market and the world-renowned Jemma el Fna Square.
The riad is an exquisite blend of European romanticism and Oriental exoticism and is built around a central courtyard in which palm trees are intertwined with bougainvillea draping onto an antique marble fountain. It offers four spacious en suites and one Royal Suite, as well as three different salons and a large sun-drenched roof terrace with a magnificent view over the city. Each room has an individual style with furnishings and heirlooms sourced from all corners of the globe and it has rapidly become a renowned party and special events venue hosting new and exclusive holiday escapes, bespoke packages and popular personalised itineraries. It is the ideal (and for many A-listers the preferred) location for private parties, honeymoons, hen weekends, intimate weddings, pre-wedding breaks, vow renewals, specialist breaks, specialist interests breaks and all manner of celebrations. The Riad has a full complement of English-trained and English-speaking management. Indulgences available to guests include a talented chef, chauffeurs, masseurs, beauty technicians, tour guides and personal shoppers – all of which can be arranged with a personal itinerary to ensure your trip is an unforgettably exotic experience.
Kensington Place, Cape Town, South Africa
Described by Tatler as "the coolest bolthole in the Cape", reviewers are certainly not mincing their words when it comes to describing
Kensington Place
. It is among the coolest and most sparkly boutique hotels anywhere in the world and comes with spectacular views of Table Mountain and is close to the National Park. The rooms are spacious and tastefully decorated in the most contemporary style.
Located in leafy Cape Town suburb Higgovale, the hotel is well placed for the city centre of Cape Town. Attractions include a wide variety of restaurants, Robben Island and its beautiful beaches.
The Royal Savoy Sharm El Sheikh, Egypt
Providing flawless hospitality and a matchless variety of accommodation, restaurants and entertainment, 
The Royal Savoy Sharm El Sheikh
 is a serene 5-star
luxury hotel
beside the spectacular private White Knight Beach on the Red Sea. Offering excellent restaurants and bars, a dive centre, health club and spa, the hotel is situated in an area renowned for its natural beauty with a rich variety of flora and fauna, desert and majestic mountains.
Did you enjoy this article?
Receive similar content direct to your inbox.