By
Paul Johnson
on Jul 23, 2013 in
Accommodation
,
Europe
,
Food and Drink
,
Greece
,
Leisure Travel
,
Regions
,
Speciality Travel
,
Travel Miscellany
,
Vacation Rentals
,
Western Europe
How to introduce you to Crete? As a lush, colourful and constantly surprising landscape that never leaves you far from the refreshing azure of the Mediterranean Sea? As one of the most beautiful of all the Greek islands? As a destination that provides everything you need for a lively and upbeat holiday? We mustn't forget the island's rich history on which the beautiful towns and cities lay their foundations. Perhaps, with its ever-increasing popularity, we should just say that Crete is the holiday destination that needs no introduction!
When you are looking for a luxurious and laid-back location for your well-earned break, Crete should be top of your list; so sit back, relax and join us as we explain why…
The views
You'll never get bored of gazing out over the diverse landscape Crete provides. Mountains draw an awe-inspiring border around lush plains, while the sea edges this 60 km-wide island with invitingly sparkling waters. When your idea of a holiday requires no less than the most stunning beaches, blue skies and even bluer sea, Crete is that dream come true.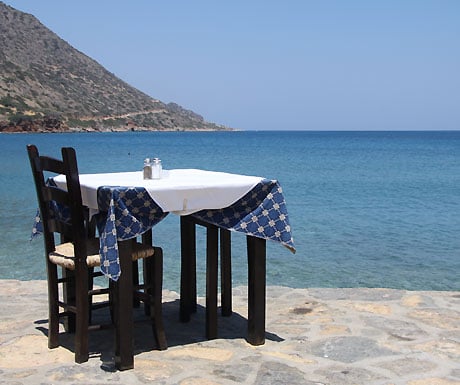 The contrast
While the popular resort locations along the north coast provide somewhere to indulge your party spirit, the smaller villages and beaches in the lower coast of Crete offer a much more relaxed atmosphere. Inland, a more traditional way of life pervades, and a wealth of history awaits. Enjoy Crete's bustling metropolitan cities and explore its laid-back hillside villages; whatever your mood, the island has something for you.
The accommodation
While Crete more than caters to visitors with its hotels, don't rule out other, more luxurious options. A pick from Villa Plus, for example, could be ideal, as villas typically include a private pool, a pool table, table tennis, a BBQ and a maid and linen service, along with many more features to ensure your trip is fun and hassle-free.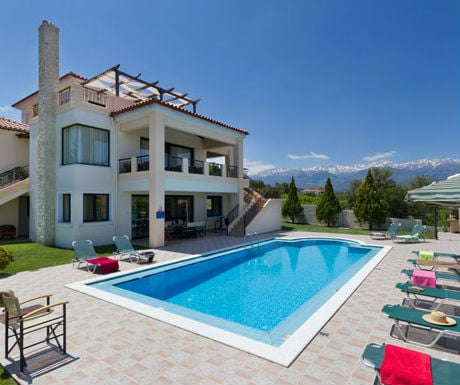 The history and mythology
As you explore the island you'll see the remains of both Roman and Turkish architecture, as well as ancient Minoan ruins dotted around the island. The lake of Agios Nikolaos, or Lake Voulismeni, is bottomless according to legend, while Crete is entwined with myths of minotaurs and labyrinths, helped along by the Minoan ruins at Knossos, where the palace is made up of hundreds of interconnected chambers.
The food and drink
Cretan food is a festival for the senses, with salads and local vegetables vying for your attention with Cretan cheeses, fresh seafood and delightful little dishes you just have to try – dakos (a traditional dried bread dish), fasolakia (fresh beans cooked with tomato and olive oil) and dolmades (rice and meat-stuffed grape leaves) are just a few of the island's gems.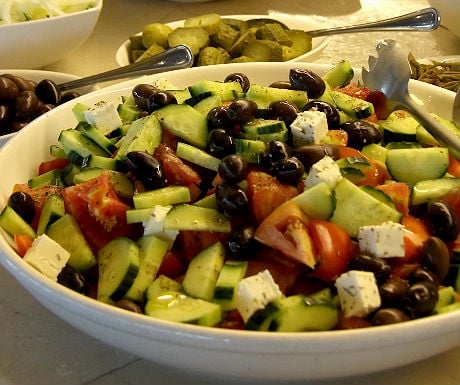 An array of vineyards cover the region beyond Sitia in western Crete, and are well-worth a visit if you fancy exploring new, indulgent tastes while you're away.