The most expensive spirits in the world
Ever wondered how much a really good bottle of spirits might set you back? A few thousand dollars perhaps? Think again. Although these aren't direct comparisons as we are not comparing like with like (in terms of volume, etc.), here are 10 of the most expensive spirits to be found in the world. Although rare Scotch whiskies and historic Cognacs dominate our list, also present is high-end tequila, vodka and rum.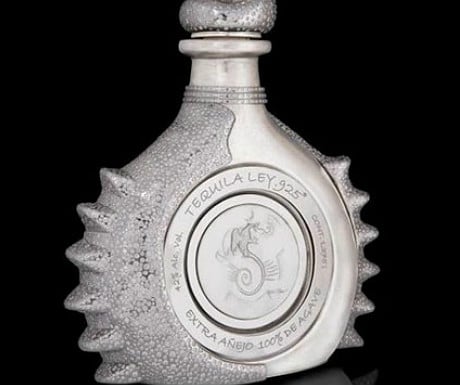 Topping the list is a tequila that's made solely from the sap of blue agave plants, yet it's probably the diamond encrusted platinum bottle that really accounts for its record price. Prices quoted are either asking prices or prices already paid. Pasion Azteca platinum by Tequila Ley .925 – $3.5million per bottle Henri IV Dudognon Heritage Cognac Grande Champagne – $2 million per bottle Diva Vodka – £1 million per bottle The Dalmore Paterson Collection – £987,500 for 12 whiskies The Macallan 64 Year Old in Lalique – $460,000 (£291,000) Dalmore 62 Year Old – £125,000 per bottle Bowmore 1957 – £100,000 per bottle Diamond Jubilee by Johnny Walker – £100,000 per decanter Remy Martin Black Pearl Louis XIII – £10,350 per bottle Legacy by Angostura – £20,000 per bottle
Did you enjoy this article?
Receive similar content direct to your inbox.