The inspiration behind the interior design of the Palais Hansen Kempinski in Vienna
Earlier this year, the newly renovated
Palais Hansen Kempinski Vienna
, which occupies a prominent location in the heart of the city, re-opened its doors to the public. This historic building, originally built by Theophil Hansen for the World Exhibition in Vienna in 1873, has undergone an impressive transformation. The Kempinksi
luxury hotel
chain has overseen the delicate operation of turning the Palais into a modern and luxurious hotel, whilst still maintaining the building's historical roots.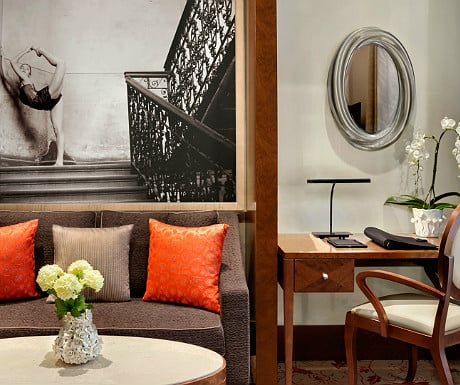 For this task, Kempinski worked with the Parisian design team,
Desseins Interior Design Studio
, who they'd also worked with on the renovation of the
Kempinski Palace Portorož
in Slovenia. But this project was an altogether different proposition, but with the chief aim of creating a sense of fusion between the past and the present. The building's heritage required respect but at the same time the hotel needed to be forward-thinking and recognise the needs and demands of present day luxury travellers.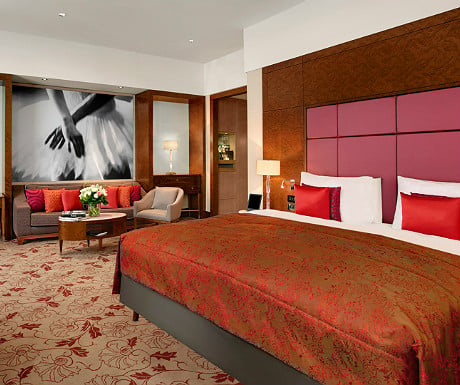 In achieving this, the interior designers first had to decide which original features to keep and which could be updated. One characteristic of the building that had always been maintained was a magnificent sense of space, achieved through high ceilings, large rooms and ample natural light, and it was felt that these were featured that must be retained.  It was something that would have impressed visitors back in 1873, as well as present day guests – who nowadays often find themselves struggling for space in our ever-busy cities – in equal measure. Also kept were original features such as the building's 
Ionian columns in the four main halls, the stairwells and the windows and their frames.
After careful consultation between the design team, Kempinski and investors, it was decided that the period from 1900 to 1930 would form the basis of the hotel's present day character. This meant they could draw on 
some of the most glamorous movements in history, such as the decadent fin-de-siècle and the roaring twenties – as well on a
 time when Austria's most famous artists – Gustav Klimt and Egon Schiele – were in their prime.
Nowhere is this period better displayed than in the hotel's main lobby where rich materials and simple lines evoke the typical design characteristics of the 1930s, whilst the grand chandelier draws on the luxury of the whole time period. Meanwhile, the hotel's cigar lounge conveys the decadence of the 1920s with sumptuous purple shades and dark wood combining to create a sense of mystery and glamour that's echoed beautifully throughout the rest of the hotel.
Did you enjoy this article?
Receive similar content direct to your inbox.