By
Paul Shipway
on Oct 25, 2013 in
Africa
,
Antigua and Barbuda
,
Asia
,
Attractions
,
Australia
,
Caribbean
,
Going Out
,
Indonesia
,
Leisure Travel
,
Maldives
,
Mauritius
,
Mexico
,
Middle East
,
North America
,
Oceania
,
Regions
,
Restaurants
,
Speciality Travel
,
Sri Lanka
,
Tanzania
,
Thailand
,
United Arab Emirates
Think island-living and do you imagine being shipwrecked on a deserted island, Robinson Crusoe style, but perhaps a little less rustic and a little more luxurious living? This can either be your idea of complete paradise or confined torture. But lucky for some there can be more to island living than lying on a perfect white-sand beach and watching the turquoise waters gently lap the shore whilst nursing a cocktail. Continue reading to discover your perfect island adventure.
The perfect escape
Escape the crowds and head for hills in Bali. Although the beaches are tropical, beautiful and boast plenty of surf – if you are looking for complete relaxation, then Ubud is where you want to be. Littered with chic bohemian hotels, with most offering breathtaking views across the tea plantations valley – breathe in the fresh air and relax. Head for a yoga class and join an art course – this is the place to find your Zen.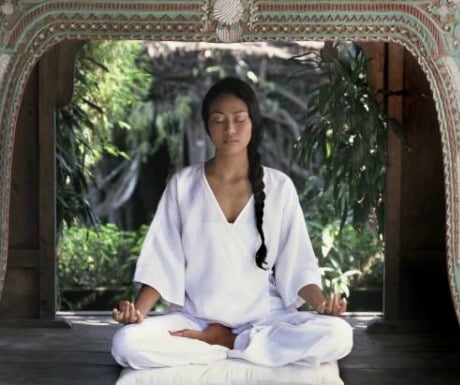 An island adventure
If you are looking for pristine tropical beaches with a side of excitement, then Sri Lanka is the place for you. There is plenty to get involved in on this island, from elephant trekking through the jungle, celebrating with the locals in some of the best festivals in the world to learning how to surf.
The playground island
A pristine beach, tropical palm trees, perfect climate … and a Formula 1 racing track. This island is a player's heaven, complete with out-of-this-world hotels, a waterworld and Ferrari world – welcome to Yas Island in Abu Dhabi.
A luxurious Robinson Crusoe experience
This article wouldn't be complete without mentioning the ultimate cluster of tropical islands – the Maldives.  Each island is home to just one hotel; most of which are completely luxurious and boast picture perfect water villas and out-of-this-world beaches. The only inhabitants of the island are the guests, and depending on the hotel, you can choose from activities including surfing, snorkelling and indulging in an award winning spa treatment.
The ultimate eco island
Located at the tip of the Great Barrier Reef and home to some of the most incredible diving on the planet, Lady Elliot Island in Australia is something a little bit special. It's quieter than other parts of the Great Barrier Reef that are, on occasion, teaming with more divers than wildlife. This island is completely off the beaten track and is home to only one hotel with basic and eco friendly accommodation.
A golfer's haven
Mauritius is home to over a dozen perfectly manicured golf courses, on par with that of the best in the world – a perfect place to practice your swing! For the less energetic island inhabitants, there are incredible beaches, a fascinating colonial past and plenty of festivals to get involved in.
Island hopping
If you're not content with making just one island home for a week or so, then embrace the eclectic mix of islands in tropical Thailand. Want to experience some of the best diving in the country? Make your away to Ko Tao. If you're in search of the ultimate picture perfect beach – Ko Phi Phi is your next stop. Or if you are looking for a bit of excitement, head for Ko Phangan and join the throng of the full moon party. Or for a bit a luxury, take to the sea and make your way to Ko Samui.
The restaurant island
During high tide, the rock restaurant in Zanzibar becomes cut off from the island of Zanzibar and looks like perhaps the smallest imaginable island, with the restaurant taking up the entire surface of the rock. If you are looking for the ultimate island dining experience, then this is place for you.
A sailor's paradise
Sailing is in this island's blood, in fact you can't move for sailors on this pocket of paradise – welcome to Antigua. Horatio Nelson was stationed here in 1784 and thereafter this island has had an affinity with sailing and is now host to the biggest sailing regatta in the world. Of course there is more to this island than watching out for the boom and hoisting the sail – take to the beach, embrace the laidback life and learn about it's fascinating past.
Island of women
A little bit of an embellishment of the truth – there is no such island that is home to just the female population. But a small island off the coast of Mexico, known as Isla Mujeres or 'island of women' boasts some truly incredible diving, and is famous for its whale sharks.
Paul Shipway is Business Development Director at Simply Luxury Holidays.
If you would like to be a guest blogger on A Luxury Travel Blog in order to raise your profile, please contact us.