My last trip was an expedition with Land Rover, travelling across Nepal and into India in the new Range Rover Hybrid that is due out next year. All that has already been documented on this blog, but it also served as an opportunity to try out a number of products that I hadn't previously tested, so here is a round-up of items used on the trip.
ASUS Zenbook Prime UX31A laptop
I can't speak highly enough of the latest Zenbook Prime laptop from ASUS.  Complete with a third generation Core i7 Intel processor and 4GB of RAM, it's the ideal travel companion for a number of reasons. The key features for me are that it's lightweight and the screen quality is excellent. In particular, I liked the fact that the display is easy to view outdoors, even in relatively bright conditions.  The battery life is also perfectly acceptable and can be extended of course if you choose to dim the screen brightness. This is a good alternative for anyone considering a PC instead of a Macbook Air.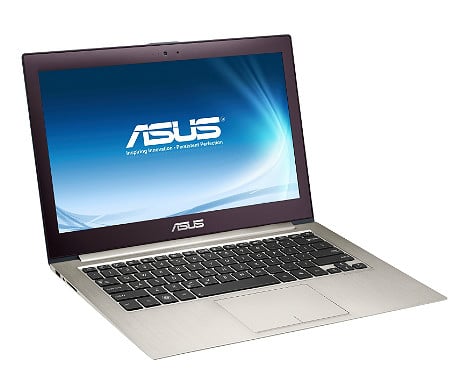 Ranger rucksack laptop backpack
Of course, with a new laptop, I also needed something to carry it in, and the medium-sized ranger rucksack laptop backpack from STM fit the bill perfectly. It could carry not only the laptop, but also has an external organiser pocket for other accessories such as power cable, USB mouse, chargers, camera equipment and more. It's a good size and made of a quality, water-resistant and durable material.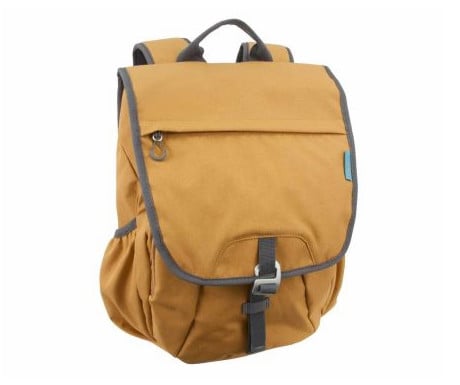 My mophie powerstation external battery charger proved to be invaluable on this trip. I was using one or two battery-hungry apps on my iPhone so to be able to re-charge whilst still on the move was really useful. I would estimate that, when fully charged, it could power up my iPhone twice, and maybe even have a bit of juice still left over. What's more, it's really compact and light so wasn't any trouble to carry around.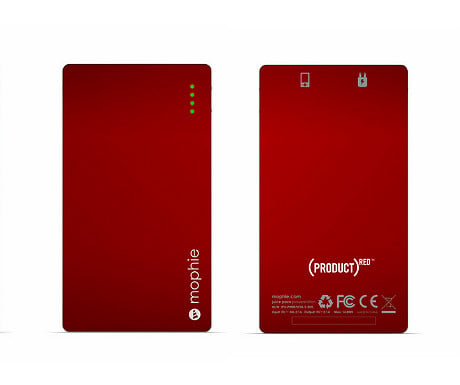 The Atop world watch from BYTime Ltd. is a useful watch if you travel regularly as you can quickly turn the bezel to adjust for your new timezone. Some places in the world, however – including Nepal and India – follow non-standard timezones and adjusting for these isn't quite as simple.  Instead, you need to make an adjustment on the back of the watch, for which there is a 'key' provided. Did you know that Nepal is just one of two timezones in the world that is 45 minutes ahead or 15 minutes behind the standard timezones used in the rest of the world?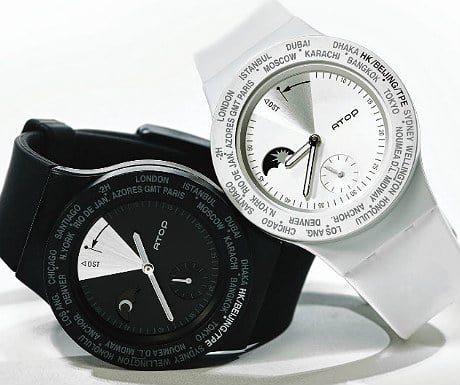 This a neat little app available for the iPhone and Android. It's simple to use – you just take a photograph on your phone of the scene you wish to turn into a postcard – a real postcard, not an e-postcard. You then type your message, say who you wish to send it to, submit and they attend to the rest. It took slightly longer for the postcards to arrive than the 5 days specified, but it worked nicely, was a bit quicker than posting a postcard from overseas would have been, and was more personal since the pictures were taken by me. A nice little idea and well worth a try.
SwannSmart home surveillence camera
I trialled this home surveillance camera from Swann and was pleasantly surprised at how easy it was to set up. Within about 20 minutes of opening the box, I was able to pull up images from the camera on my iPhone and see what the camera was seeing in real time, thanks to the free SwannSmart app. It performs well in low light conditions also, thanks to 8 infrared LEDs, and you can, if you wish, pay for a secure cloud service in order to capture events. A useful tool if you want to keep tabs on your home or place of work whilst you are away.