In my final example of great customer service on my latest trip to Finland with American Express, I'd like to highlight the service I received at GLO Hotel Kluuvi in the heart of Helsinki. I stayed at the hotel for three nights and must surely have tested the patience of the receptionists with my many questions!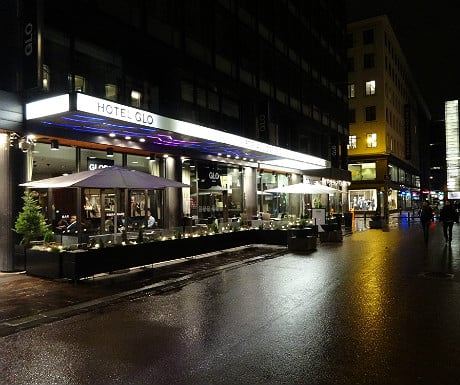 The location of the hotel was excellent and put me within walking distance of many key attractions and within easy reach of tram stops for anything that was a little further afield. The room too was clean and modern, and very comfortable, not that I used it a great deal as I was mostly out and about, and the massage I received from Francesco in the spa was very soothing on my neck and shoulders which have been suffering a little of late, possibly from spending too much time haunched over a computer.
However, the service that I would particularly like to highlight is the never-ending help offered by Emilia on reception. Whether it be assisting with directions, telling me which tram to catch (and even which side of the road I needed to be on when catching it, so I didn't head off in the wrong direction!), booking restaurants for me, sorting out an alarm call or arranging for a taxi, nothing was ever too much trouble.
She was always cheerful, smiling and eager to help out, and a credit to the hotel. Research into customer service by American Express found that great service experiences such as this have physiological and psychological effects upon us, as well as making us feel happier and calmer, and it's certainly fair to say that without Emilia's help, finding my way around on my first visit to Helsinki may well have been a little more stressful!
This trip was carried out in partnership with American Express, in a quest to find examples of great customer service.