By
Penelope Hassmann
on Nov 19, 2013 in
Attractions
,
Clothing
,
Europe
,
Germany
,
Going Out
,
Regions
,
Road Travel
,
Speciality Travel
,
Travel Equipment
,
Western Europe
Whenever you're planning a trip to a new destination, it's useful to have a few tips on local culture and the practical basics of getting around. And while Berlin is not exactly the back of beyond, it's still useful to have some information up your sleeve to make your preparation and arrival a little smoother. Below is a collection of tips and tricks to help you in your planning or early stages of your Berlin trip.
Language
In Berlin you will find many people who speak excellent English, especially in the hotels and central historic district. However if you find yourself further afield and need to ask for something look for someone aged 30 or younger. They are more likely to have better English skills than the older Berliners who may have grown up under communism and focused perhaps on learning Russian instead. If you want to master a few German words to be polite, you can try 'noch eins bitte' (another one please), danke schön (thank you), or 'schönen Tag noch' (have a nice day).
Climate and clothes
As the northern Europeans tend to say: There is no bad weather, only bad clothing. If you come from somewhere reliably sunny for much of the year it can be tricky dealing with Berlin's relatively unpredictable weather. Even in the summer months you can get cold rainy patches which can play havoc with packing, especially as the forecasts can change dramatically over the course of a few days. I recommend always bringing a jacket and some clothes you can wear if the weather takes an unexpectedly cool turn. In the winter months you really need to layer up if you plan to spend any amount of time outdoors (doing a tour for example). Waterproof shoes, long underwear, layers of wool and/or cashmere), a down jacket and hat/scarf/gloves. Then you can enjoy Berlin even at it's coldest!
Tipping
In taxis it's good practice to tip a couple of euros on top of the fare (ie, for an 8 euro fare, round up to ten, for a 17 euro fare round up to 20 etc). In the nicer hotels it is also appreciated to tip the bellboys, housekeeper and concierge if they provide you good service. Tour guides also accept tips if you feel they have provided a good service, a couple of euros on a hop on hop off bus service, 5-10euros on a large group tour, with a private guide the amount is completely discretionary. In Germany, people do not leave the tip on the table in restaurants. Instead, you tell the waitstaff how much you would like to pay in total. For example, your bill is 63euros and you simply hand them the money or your card and say 'Seventy' and you will get the appropriate change. For coffees pop your change in the tip jar if one is present.
Taxis
It's not so easy to hail a taxi on the streets of Berlin unless your right in the city centre, and even then you need to be pretty patient sometimes. For a convenient taxi rank look for the nearest 5 star hotel – there'll be a rank out the front or nearby. If you're not going far and you are lucky enough to flag an empty one on the street you can ask for a 'Kurzstrecke' – literally, a 'short stretch'. This allows you to pay 4 euros for a 2 kilometre trip as a flat fare. But this is not available if you get into a cab at a rank. Also be warned – many taxis at Berlin's airports will refuse to take people with large and/or extensive luggage – look for a van taxi instead of the normal sedan style if you've got lot with you.
Public transport
Prefer travelling like a local? Berlin's public transport is cheap, easy, efficient and a great place to people watch. There are S Bahn (fast trains), U Bahn (underground subway), buses and trams which cover the city in an extensive network. Tickets can be bought from machines at the train stations, or at many newsagents nearby (tickets can be bought on trams but only with coins). You can buy single trip, daily, small group tickets or weekly tickets. You can get tourist tickets for 2 or 3 days which also give discounts into exhibitions and attractions. If this is your favourite way to see a city then best to ask at the info desk at the airports which ticket will suit your needs best. Tip: remember to validate the ticket before boarding the trains to escape a hefty fine if a controller comes!
The Reichstag
There are not so many attractions which require pre-booking in Berlin, with a few notable exceptions, one of which is the Reichstag. Up until a few years ago you could just line up and enter the building (admittedly after a long wait in peak season). However, someone threatened to blow up the building and since then there are extra security measures in place which require you to book in advance online with your personal details, and you will be required to show ID when you go through security. One upside of the new system is that you don't have to wait in long long queues any more. If you do forget to book don't despair – there is a late booking office across the road where you can wait in line to see which slots will be available in the next few days. But be prepared to wait…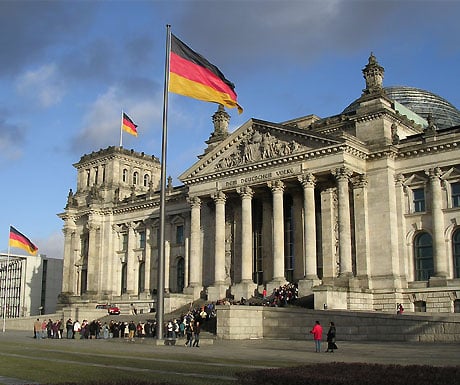 Philharmonic
Tickets to the Berlin Philharmonic are usually fairly easy to get hold of unless there is a special event or if Simon Rattle is conducting. Then the tickets sell out within hours of going on sale. This is another time when booking in advance is essential. Though if you miss out on tickets you can still visit the free lunchtime concert on Tuesday afternoons in the foyer. It begins at 1pm, but get there by at least 12.30 as they will only allow a certain number of people in due to fire restrictions. It's usually a chamber concert of some sort of course, but a great way to hear top classical musicians play in an intimate environment.
Good luck, and enjoy Berlin!
Penelope Hassmann is Owner of Berlin Private Tours.
If you would like to be a guest blogger on A Luxury Travel Blog in order to raise your profile, please contact us.