Taking your other half on safari is a fantastic way to show someone you really love them – it's a big undertaking and takes a lot of planning, an expert can really help you suss out which property will suit you both and tour operators usually delight in planning romantic honeymoons or holidays such as these. It's always nice to be able to spoil someone. Africa is one of the most romantic places in the world and we promise that they'll definitely come home more in love with you than before, if you get it right. Here are some tips on how to plan for Botswana safaris with your better half:
Don't overwhelm yourself
There are a lot of choices when it comes to luxury safari camps and lodges in Botswana. There's no need to look at them all as Botswana is incredibly seasonal so at each time of year certain parts are better than others. A friendly expert will be able to pinpoint exactly where you should go at which time of year – there's always game somewhere.
Don't exclude the Kalahari
The Kalahari and Makgadikgadi Pans are two of the most romantic places on earth – they are wild, remote and absolutely stunning. The sunsets are exquisite due to the vast flat and dusty landscape, the star gazing here is better than anywhere else in Africa, and the camps tend to be romantic and luxurious. Sometimes people miss out the Kalahari and Makgadikgadi when visiting Botswana, which is an absolute tragedy.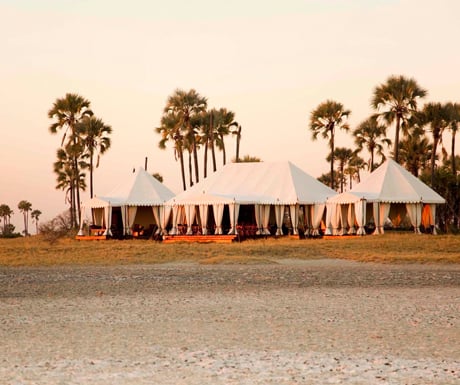 Do replace a light aircraft flight with a helicopter
We usually include this for our clients – it would blow anyone away. Your private helicopter will collect you at your camp and fly you to a deserted island in the Okavango Delta where you will enjoy a relaxing glass of champagne before being flown onwards to your next camp. The pilots in Botswana are some of most experienced in the world and we love flying with them over this part of the world, it's absolutely breathtaking.
Do let your tour operator know it's romantic
Even if it's not your honeymoon, it's always nice to be made a fuss of, so let your tour operator know that it's a romantic holiday, and they will pull out all the stops to make sure that you are treated to private candlelit dinners in the bush and much more.
Rose Hipwood is Managing Director of Africa Rose Travel Ltd.
If you would like to be a guest blogger on A Luxury Travel Blog in order to raise your profile, please contact us.