Top 5 things to do in Borneo
According to ancient manuscripts, the western coastal cities of Borneo had become trading ports by the first millennium. From gold, tortoise shells, rhinoceros horn and edible bird's nest were some of the valuable items found in Borneo. Home to one of the oldest rainforest in the world and about 15,000 species of flowering plants, including the carnivorous pitcher and the Rafflesia flower. With its variety of geographical landscape, Borneo is an excellent destination for nature lovers. Here is a list of things to do on the largest island in Asia.
Kota Kinabalu National Park
Start your  adventure by traveling to Borneo's UNESCO World Heritage Site, Kinabalu National Park where you can wander through a botanical paradise of spectacular flowers, tropical rainforest, and an abundance of wildlife. For the adventurer seeker there is the option to climb Mt. Kinabalu (4, 095m), the highest mountain in the in the Malay archipelago.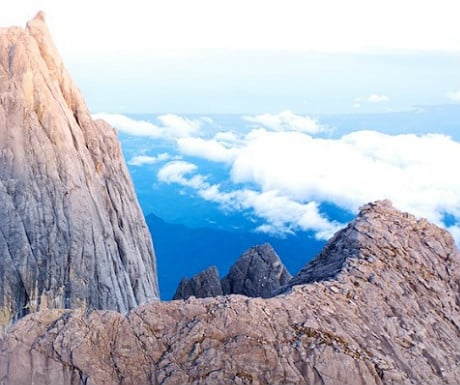 River cruise
Experience an early morning river cruise to Pitax Oxbow Lake where you will see a large variety of wildlife. Then take a boat up the Kinbatangan River where you can see such as long tailed macaque, Orang Utans, pygmy elephants, and crocodiles, before spending a night at the Riverside Lodge.
Rainforest trekking
There are no shortage of genuine adventure treks on Borneo, these trips are possible on most parts of the island and offer a chance to experience the remote wildlife of Borneo. For those wanting the ultimate jungle experience, stay at the Borneo Rainforest Lodge. Activities include early morning walks on their canopy walkways that give you a great aerial view of the forest and exotic looking birds, walking on magnificent jungle trails of the Danum Valley where you will be able to see orangutans, pygmy elephants, gibbons, and a variety of bugs and lizards and night drives where you can experience the nocturnal animals.
Snorkeling and scuba diving 
Idyllic shores line both West Kalimantan and East Kalimantan and in the center of the Indo-Pacific Basin, Sabah features world-renowned diving sites. Travel to Semporna and take the jetty to one of the most spectacular places in the world for diving, the Sipadan and Mabul Islands. For those wishing to indulge, stay in one of the twenty-three lodges situated over the water by Sipadan-Mabul Resort.
Homestay experience at a Dayak longhouse
Embracing all of the tribes that make up Borneo's native population, the Dayak culture embodies integral elements of this intriguing and complex island. Dayak culture is also strongly linked to longhouses, the indigenous communal dwelling found mostly along riverbanks. Choose to spend the night at a longhouse for an authentic home stay experience.
Cristy Elmendorp is Managing Director of Soma Journeys.
If you would like to be a guest blogger on A Luxury Travel Blog in order to raise your profile, please contact us.
Did you enjoy this article?
Receive similar content direct to your inbox.