Safari, wildlife, national parks, wildlife reserves – tourists and safari enthusiasts can pick from a wide selection of luxury African wildlife experiences.  Fitting the profile is a number of top luxury wildlife reserves in South Africa.  Here are the country's top five luxury game reserves (and, in some instances, the celebrities who have enjoyed these wild luxuries!)
Arguably one of Aquila's greatest features is its close proximity to Cape Town, merely 90 minutes drive from one of South Africa's favorite tourist destination cities.  This game reserve in the Cape Province has succeeded in re-establishing a number of Africa's best loved game species in this unique Cape location, including lions, rhinos, elephants, leopards, buffalo, hippos, giraffes and others.  On offer is a choice between premier, luxury or standard accommodation options while their fly-in safari option is an added luxury.  With wildlife, luxury and secluded accommodation surrounded by quiet hillsides, no wonder world icons and celebrities including Margaret Thatcher and Paris Hilton have spent time here.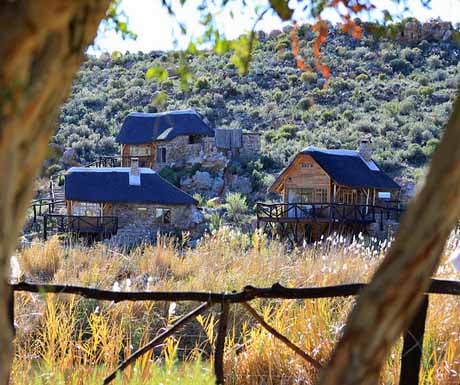 4. Timbavati
A desire to secure wildlife conservation in the 1950s led to the establishment of the Timbavati Association.  A whole lot more has been achieved and today, this conservation area shares a no-fence boundary with the western edge of the Kruger National Park.  Luxury safari services have not stayed behind and the Timbavati Private Nature Reserve offers a river lodge, mobile camps, safari camps and more.  Their Simbavati River Lodge combines the best of luxury travel with views over the Nhlaralumi River and its passing wildlife populations.  As for their wildlife, it is particularly their white lion population that excites – these are the celebrities of Timbavati as people from the across the world want to see this unique phenomenon for themselves.
3. Madikwe
There is no doubt that Madikwe is a South African safari gem.  Merely a few hours' drive from Johannesburg lies the Madikwe Private Game Reserve – and few people know that it is South Africa's fifth largest wildlife reserve.  With size and open space on its side, Madikwe has successfully creating a safari destination that feels continents away from the close by cities.  Madikwe has achieved notable success with African wild dog conservation – listen out for their cheerful cries at night!  No luxury is overlooked here and visitors have a selection of luxury lodges to choose from. The Royal Madikwe Safari Lodge is an awarded luxury destination and with only a capacity to accommodate a maximum of ten people, a private and luxury retreat is assured!
2. Shamwari
What would you expect from a game reserve which has been voted by South Africans as the country's top game reserve – for ten years in a row?  Nothing less than a 5-star experience.  And this is exactly what you will find at this peaceful Eastern Cape wildlife reserve, where exclusive safaris and widely-applauded five star services are their claim to fame.  There is another practical benefit too, Shamwari is located in a malaria free zone, offering you a truly worry-free time on safari.  Shamwari is world famous – from being hosted on an Animal Planet series to being appreciated by celebrities including John Travolta and Tiger Woods.
1. Sabi Sabi
Located within the famous Sabi Sands Reserve and bordering the iconic Kruger National Park, the Sabi Sabi Private Game Reserve is rightly placed for luxury and quality safaris.  And it has been doing exactly that for the past three decades.  Today, the reserve has four luxury lodges (do not be reminded of the overcrowded Kruger public camps!).  The Selati Camp, Little Bush Camp, Bush Lodge and Earth Lodge each offer is own African theme, but with luxury and the best of African hospitality running as a golden thread.  Besides being one of Southern Africa's most talked about luxury safari experiences, Sabi Sabi has taken up prominent conservation goals – protecting the African wildlife and its environment for the future.  The Little Bush Camp lodge is especially loved as a hide-away for celebrities, with the late Nelson Mandela having also enjoyed this unspoilt piece of Africa.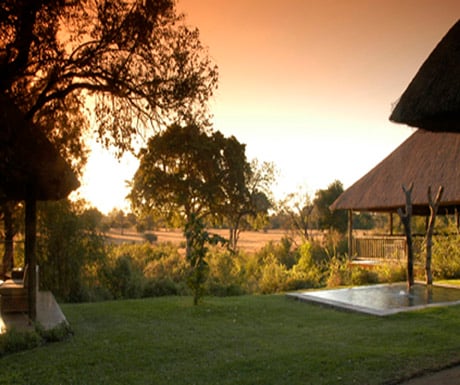 Remember these five reserves next time you are hunting for a luxury South African safari – they will impress the safari traveler or tourist looking for an unforgettable luxury bush experience.
Javier Luque is a Co-Founder and Director of Your African Safari.
If you would like to be a guest blogger on A Luxury Travel Blog in order to raise your profile, please contact us.