Travelling is so much smoother when you are super organised – but that takes time! So instead of spending hours planning and researching your next trip, these travel apps have it covered. From finding the cheapest flights and planning your holiday to locating free WiFi; here are 8 essential apps that will save you loads of time and money…
Finding the cheapest flights
When you are searching for a holiday, there are thousands of websites that you could spend hours checking. Instead, download Skyscanner. Skyscanner shows you the costs of hundreds of airlines – even the budget ones. You can look at the cost of flights per day over the course of a month so you can ensure you fly on the cheapest dates. You can also find out where the cheapest flight destinations are. Super easy to use and you don't need to know where you want to go.
Preparing itineraries
Once your flights, hotel, car hire and transfers are booked you can email them all to TripIt. TrpIt is a handy app that keeps all your itineraries in one place so you can forget having to juggle all those papers or search for emails.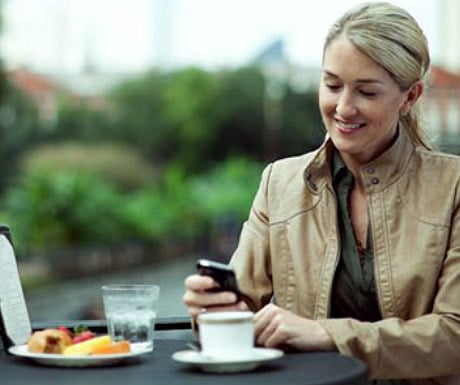 Finding points of interest
Download Pinterest and search for the destination you are going to. You will find loads of beautiful images of places to visits, the beast beaches – even places to eat. You can save all of these images by pinning them to you own pin board. What's more, you can even add the pins to a map so you know exactly what you want to see and do while you are away and where to find it.
Your own personal travel guide
Triposo is by far the best travel guide out there and it blows the likes of Lonely Planet out of the water – and it's free! Find restaurants, nightlife, sights, activities and more. You can mark your favourites to create your own personal travel guide, complete with maps. The app also has a phrase book, currency converter, weather, history and gives you an idea of the culture and safety of the place. It's an offline app that you download before you travel so it won't use any data either.
In case of emergency
It probably won't happen but in case the worst should occur during your trip, the TravelSmart app will be there to save you… well, at least assist you! Get the phone numbers of local hospitals, health advice and emergency numbers.
Get connected
Find free WiFi without the hassle. WiFi finder tracks down free wifi nearby so you don't have to waste time trying to send emails or check your facebook.
Talking the talk
Whether you like to learn a few phrases or you are thinking about mastering the language of the locals, Duolingo will have you fluent in no time. It's really easy to use and fun too!
Remember that some travel apps need data in order to function– if you are travelling internationally this can end you costing you more than the holiday itself. Where possible prepare before travelling; download all the apps you need and get everything setup, save an offline version of the destination you are travelling to on Google Maps and make sure you check your data rates with your mobile provider and you understand your data consumption.
Andrea Crome is Marketing Manager at WorldSIM.
If you would like to be a guest blogger on A Luxury Travel Blog in order to raise your profile, please contact us.