The 10 best places in the world to run a marathon
If you have a love of both running and travel, then our guide to 10 of the best marathons in the world will hopefully inspire you to your next marathon challenge. Like travel, marathon running has seen considerable growth in the last decade or two. We've included a real mix in compiling this list, from major city marathons to some with a much smaller field and more challenging courses. Whether you're about to embark on your first or your fiftieth attempt at 26 miles and 385 yards, there are marathons here that will challenge even the most experienced of runners, and provide you with the unique opportunity of combining two of your favourite pastimes – running and travel.
North Pole Marathon
Recognised as the most northerly marathon in the world, the
North Pole Marathon
is not for the faint of heart. Ten laps of a 2.6 mile circuit tests runners to their limits with a run that is not on land, but instead on the frozen Arctic Ocean. Run in April, competitiors can face temperatures as low as -30 degrees Celsius, as well as challenging snow conditions. Although unlikely, polar bears are not unknown in the vicinity, but don't worry since armoured personnel are on hand in case of that eventually… which is a good job as bears can do a 3 minute mile!
Featured product: Running Thermo from Gripgrab
The Running Thermo from
Gripgrab
is a warm, windproof running glove for running in moderate to very cold weather. The windproof cover can quickly be pulled out from the pocket when needed and tucks away with ease. The Running Thermo features sweat wiper, silicone grip and is even touch screen compatible.
London Marathon
Founded by an Olympic champion in the early 1980s, the
London Marathon
has firmly established itself as one of the most iconic marathons in the world. Run over a relatively flat course, it offers competitors the opportunity of a PB (personal best). As well as attracting top class professional athletes from around the world, it also has a much wider appeal to fun runners, fancy dress competitors and fundraisers. With a total field of almost 40,000 runners, the event sees huge sums raised for a number of great charitable causes. In fact, since the London Marathon started in 1981, around £500 million has been raised.
Featured product: Merino top from Iffley Road
London-based
Iffley Road
 recommend their long sleeved, half-zip merino top. Made from 100% Italian merino in the brand's trademark piqué, this is the perfect top for long winter/spring training runs in preparation for London. An invisible inseam pocket can hold car keys, credit card or a gel.
Inca Trail Marathon
It would appear there is more than one Inca Trail Marathon. The original one is run by
Andes Adventures
and takes place in June and again in August. Another one – claiming to be official (although we're not sure on what grounds) is run by
Erik's Adventures
and takes place in July. Whichever you choose to do, you will be assured a tough challenge with plenty of steep, tough ascents and as many equally-gruelling descents. From Cusco, you'll face over 10,000 feet in altitude gain, and reach altitudes of over 13,000 feet (the highest point is Dead Woman's Pass at 13,800 feet), taking in some stunning views along the way, culminating in a fabulous finish at Machu Picchu.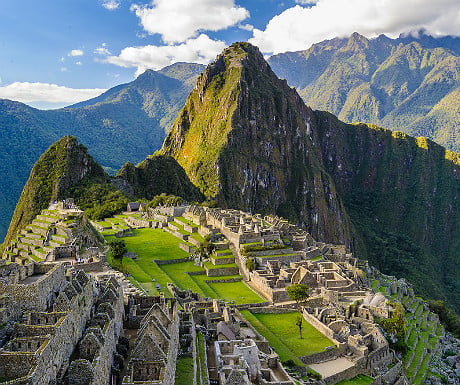 Featured product: Lightflite Hydro beltpack from Lowe Alpine
If you're running one of the more remote marathons such as the Inca Trail Marathon, you'll want to ensure you have hydration to hand, plus the ability to carry windproof/waterproof, snacks and gels.
Lowe Alpine
's Lightflite Hydro beltpack is a lightweight 4-litre design with a drink bottle housed centrally in the most stable position, flanked by two main compartment pockets and external mesh stash pockets.
Great Wall Marathon
Not only is the Great Wall of
China
one of the 7 wonders of the world, the
Great Wall Marathon
is arguably one of the most spectacular marathon events on the racing calendar. It's also one of the most challenging – an arduous course in China's Tianjin Province, taking in more than 5,000 steps of the Great Wall, and run in May when conditions are hot and humid. The officials are equally unforgiving with a cut-off time of just 8 hours.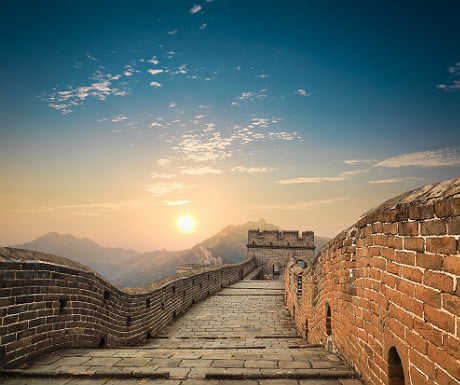 Featured product: TomTom Runner GPS from Up & Running
With 5,164 steps and views to amaze and inspire, the last thing you want to do is lose track of your pace and distance. As the course is much tougher than traditional marathons with participants challenged by numerous stone steps and many steep ascents and descents, you need to keep one eye on the prize, and one on your performance. The TomTom Runner GPS watch from
Up & Running
is an ideal piece of kit for this. It will easily and efficiently monitor your pace, distance and on specific models, your heart rate. You can also use it to record this run for posterity as it records your run and performance for you to simply experience the scenery around you.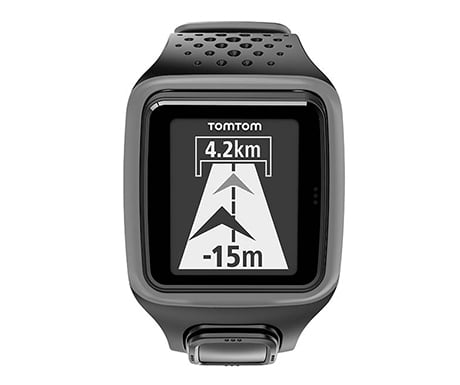 Post marathon and after you have recovered all the data can all be securely downloaded from the watch and through community websites your once-in-a-lifetime marathon can be shared for others to see. Leave nothing but footprints and take nothing but pictures, but don't forget to take your TomTom Runner to record this marathon of a lifetime.
Athens Classic Marathon
Where better to run a marathon than in the place from where that very word originates? Although the accuracy of the claim has been subsequently questioned, legend has it that a Greek messenger was sent from Marathon to
Athens
to announce that the Persians had been defeated in the Battle of Marathon in 490BC. Today the
Athens Classic Marathon
is based on this myth and, by the standards of most major marathon courses, this one isn't easy, with a long and tough uphill climb for a significant portion of the race. The event finishes at the Panathenaic Stadium, one of the oldest stadia in the world, and one which hosted the first modern Olympic Games in 1896.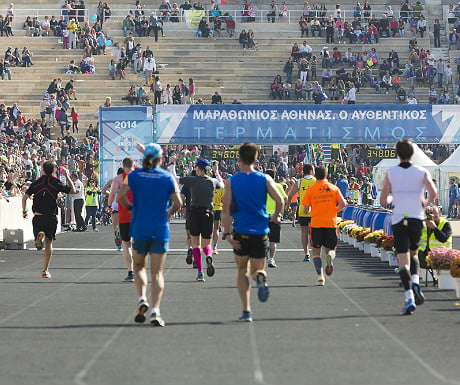 Featured product: Custom insoles from Profeet
One of the greatest challenges in the Athens Marathon is the long uphill section from 10km to 31km; this is a killer for the shins as the foot is forced into a dorsiflexed position causing excessive shin stress. Ensuring the shins are bullet proof before race day is crucial. Custom insoles from
Profeet
can be designed to your footwear to ensure your feet are supported through this movement by aiding the flexing of the foot over the ankle. The insole will also evenly distribute the impact forces throughout the foot which prevents individual muscle groups or areas from getting over stressed to breaking point.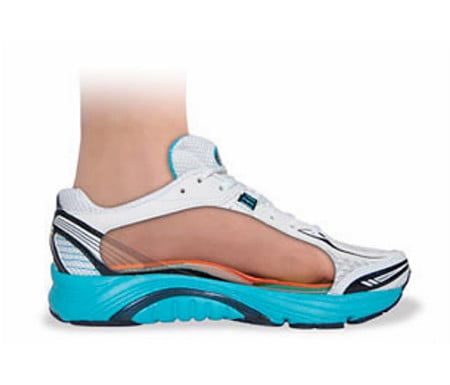 Other benefits include cushioning impact, stabilising and guiding your foot and helping to optimise neuromuscular feedback and proprioception. RRP £119.95.
Lakeland Trails Marathon
"The most scenic trail marathon in Britain" is how Runners' World magazine summed up the picturesque
Lakeland Tralis Marathon
, set in the heart of the English Lake District. Set around Coniston, the terrain is varied and takes in some beautiful Cumbrian scenery, including Tarn Hows (pictured) and Beacon Tarn, as well as fabulous views of the Old Man of Coniston and Coniston Water. This relatively small event isn't a marathon for recording a PB, but it is challenging, and offers a great atmosphere and an opportunity to explore a landscape that has inspired many literary greats, including the likes of William Wordsworth and Beatrix Potter.
Featured product: SJ Ultra Vest 2.0 from RunHikeBike
The SJ Ultra Vest 2.0 is a very light weight and intuitively functional trail running pack as worn by the highly accomplished Ultra runner Scott Jurek.
RunHikeBike
chose to stock this pack as well as the female Ultra Pack version due to the great reviews it has received since its launch. As some level of self sufficiency is critical to success on the Lakeland Trail Marathon we believe this is the perfect companion, allowing you to carry your essentials in comfort and helping you achieve your goal while running this spectacular race!
New York City Marathon
As one of the most popular marathons in the world, the
New York City Marathon
needs little introduction. Nowadays over 50,000 runners cross the finish line each year and the course takes in all five boroughs of
New York City
. Starting on Staten Island, the route winds its way around the Big Apple, taking in lots of impressive skyline views before finishing in Manhattan's Central Park.
Featured product: Airia One from Airia
Airia One is a product dedicated to maximum speed and and is perfect for long straight roads on asphalt, making it perfect for the New York City Marathon. This is the first running shoe from
Airia
and has a uniquely shaped asymmetric sole with varying thickness to optimise the biomechanics. It leads to a faster stride and, as a result, less energy lost. The shoe has been designed solely for running, and not for walking in.
Mont St. Michel Marathon
Starting in Brittany and finishing in Normandy, the
Mont St. Michel Marathon
is one of the few marathons in the world where you can see the finish not only from the start line but for the whole duration of the course. Beginning in Cancale and ending at the UNESCO World Heritage Site of Mont St. Michel – a monastic establishment dating back to the 8th century – competitors used to race not only against each other but also against the tide, but a new bridge opened in 2014 has taken the pressure off a little. RRP $79.99 CAD.
Featured product: Strider from Ryders Eyewear
Ryders Eyewear
 has focused its energy on producing eyewear with optimised airflow, perfect for running and other sporting activities. The Strider is a great example and features photochromic lenses that adjust to varying light conditions, something you're likely to experience in the Mont St. Michel Marathon, as well as anti-slip nose pads that actually grip your face more when you start to sweat, and fully adjustable nose pads for maximum comfort.
The Big Five Marathon
A challenging yet very rewarding event,
The Big Five Marathon
gives you the opportunity to run among zebras, giraffes and antelopes… and even through lion country, the thought of which should help you to maintain a steady pace. Don't worry… there are rangers on hand to keep watch. Run in the Entabeni Game Reserve to the north of
Johannesburg
, this is one of the wildest of them all. Terrain is varied and there's a killer (400-metre/1,300-foot) hill in the middle of the course.
Featured product: Sunscreen from Raw Elements
With an event such as The Big Five Marathon, where you're going to be out in sunny conditions for a number of hours, it's important to have high factor sun protection that won't wash off the moment you start sweating.
Raw Elements
provides 30 SPF protection in the form of a cream or a stick and is water resistant in a matter of minutes after its application.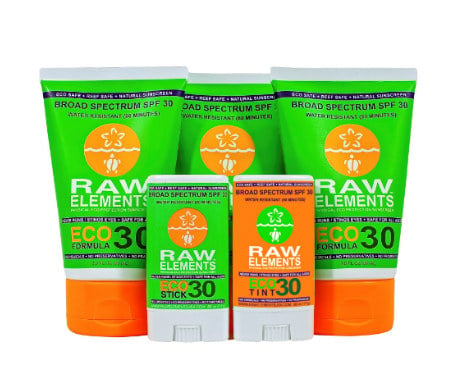 Boston Marathon
Held on the third Monday in April (Patriots' Day), the
Boston Marathon
is one of the oldest and best known marathon events in the world, attracting around half a million spectators on the day. Qualifying for this event is an achievement in itself. The course is predominantly flat but there is a modest climb up Heartbreak Hill which comes at a critical point in the race (between miles 20 and 21) at a time when many athletes 'hit the wall'.
Featured product: YMX run tees from Yellowman
What are you wearing in the Boston Marathon? April is unpredictable.
YMX by Yellowman
run tees are the perfect answer. Super silky featherweight, YMX by Yellowman's Madkool fabric is made of high performance wicking fiber, which allows the body to self-regulate in hot and cold temperatures. That means cool in the summer and warm in the winter. Also, the UPF protection is built into the fiber; it won't wash out. And to cap it off, the beautiful vivid artwork makes you stand out. It's the unique trophy top that your family, friends, and cheering crowd will spot you in along the entire route!
Did you enjoy this article?
Receive similar content direct to your inbox.