So, you think you've flown a long way? Spare a thought for frequent fliers on these routes who invariably spend over half a day in the air at a time when they board, without so much as touching down for a layover. Qantas' Sydney to Dallas/Forth Worth A380 service currently takes the top spot as the longest commercial flight in the world in terms of distance – a whopping 8,578 miles without stopping. It takes 14 hours 50 minutes from Sydney, but 15 hours 30 minutes when making the return journey. The Johannesburg-Atlanta flight that takes second place in our list, however, is the longest in terms of duration in the air, at around 17 hours. And what's more, the longest ever commercial flight doesn't actually make our list since it's been discontinued, but that honour goes to Singapore Airline's Singapore-Newark route (approximately 9,500 miles in distance and 18 hours of flying time) which in 2012 was sadly deemed to be no longer viable.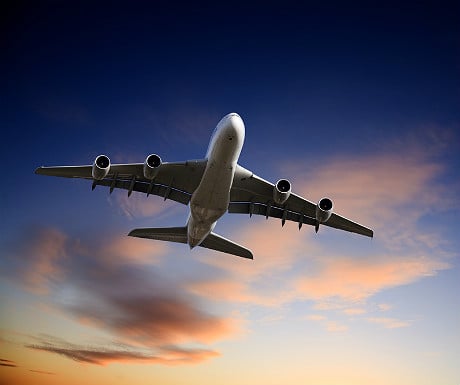 The longest current non-stop flights in the world by distance are all over 8,000 miles and are as follows:
1. Sydney-Dallas (8,578 miles)
2. Johannesburg-Atlanta (8,439 miles)
3. Dubai-Los Angeles (8,339 miles)
4. Dubai-Houston (8,168 miles)
5. Dallas-Hong Kong (8,123 miles)
6. Dubai-San Francisco (8,103 miles)
7. New York-Hong Kong (8,072 miles)
8. Newark-Hong Kong (8,065 miles)
9. Doha-Houston (8,047 miles)
10. Dubai-Dallas (8,040 miles)
What's the furthest you've ever flown without stopping?