As many of you will have already seen, I had an amazing time on my last trip to Tokyo and Singapore. I was able to pack so much into the week, which was great, but also able to trial a few more travel-related items which I share with you here in my latest 'tried and tested' round-up. For more details on any one of them, just click on the associated link.
Sigma 18-300mm F3.5-6.3 DC Macro lens
What I love about this new lens from Sigma is that it performs the job of the two lenses I previously mostly commonly travelled with. It's part of Sigma's C (Contemporary) range and provides me with the ability to shoot landscapes and other scenes with a reasonably wide angle of 18 mm, but also gives a good level of zoom (300 mm) to capture details from a distance, with an aperture range of between 3.5 and 6.3. The beauty of this was two-fold – I only had to carry one lens around and not my usual two, and I didn't have to worry about changing lenses for different scenarios. This makes it a great all-rounder lens and perfect for travel photography.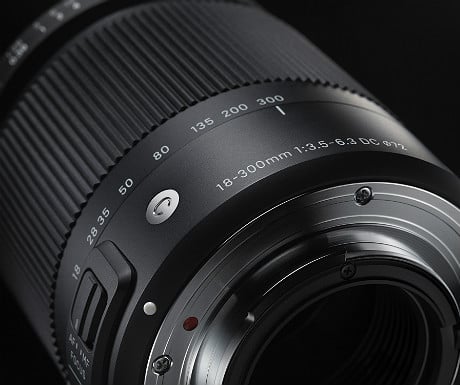 The more technically-oriented among you will also be interested to know that this lens incorporates FLD and SLD glass elements which help to keep the images sharp, ensure maximum image quality and minimise on potentially problematic issues such as chromatic aberration. It also comes with a Sigma's newly developed optical stabilsation which offers improved stability on previous Sigma lenses.
Roamwild surround pillow from HOMGAR
This is no ordinary travel cushion. The Roamwild surround pillow from HOMGAR is the brainchild of James Thorn, a product designer and inventor who used to work for Dyson for 8 years before turning to inventing and designing products himself. This particular cushion can be configured in a variety of different ways by inflating only certain sides, angling inflated pouches and so on and so forth. I had the comfort of a flat bed for my recent flights, but found this to be very comfortable when sitting in a semi-upright position, with one side inflated and angled to a position that suited me. The material used is also very soft to the touch, adding to the overall comfort experience. Watch the demonstration video of how the surround travel pillow works on the HOMGAR website.
stm trust messenger laptop bag
Living up to its name, this is a durable and water resistant bag from stm that you can truly rely on. What I particularly liked about it is that it will carry your laptop (it's designed for laptops with a 13″ screen) and other belongings without screaming out to any would-be opportunists that you might be carrying something of value. Tokyo and Singapore have notoriously low crime rates so that wasn't so much of an issue for me on this trip, but it could be a point of concern for other destinations. It's also padded, comfortable to carry with a shoulder strap and has lots of useful compartments for carrying papers, other devices or even a change of clothes. The perfect companion for a short city break or as hand luggage on a plane
Described as "the lifestyle sneaker", these trainers (as we call them in the UK) are lightweight and versatile, CMUK (pronounced SMOOK) and can be worn in a variety of scenarios. As well as being exceptionally comfortable (I was very pleasantly surprised on that front), they add next-to-nothing in terms of weight in your luggage and feel really light to wear, making them perfect for travelling. They also come in a range of bright, fun colours (inspired by the beaches of South America apparently) that are sure to make heads turn. They were first developed in Australia but, thanks to a recent, successful Kickstarter campaign, are now also being introduced to North America.
The eagle-eyed amongst you will know that I've already previously reviewed a case for my iPhone 6. That's great but it's one that also serves as a wallet since it can hold my cards, money, etc. and there are some occasions where I just don't want that or I won't a case where the focus is solely on protection of the phone. This is where the dux cover from stm comes in. Its protection comes from a polycarbonate and rubberized bracket and will give some peace of mind to even the most accident prone among us, without adding excessively to the phone's overall weight and look.
I've had to wait a short while before testing the Calypso Tag because it required the use of an app that only worked on the latest iOS and I'd been fearful of upgrading the software on my archaic iPhone for fear that it might all grind to a halt. Now that I have the iPhone 6, that is no longer an issue and I could download and use the Chipolo app that this device works alongside. The idea is that, rather than have to wait around a busy luggage carousel on arrival at the airport, you can just be alerted on your phone when your bag emerges onto the conveyor belt, via the Chipolo tracking chip contained in the luggage tag, linked to your smartphone via Bluetooth. It works well and is quite a novelty, but part of me does feel that it's not such a hardship just to look for the bag with my eyes, and perhaps instead apply this same technology – which I love – to something that has a greater need… we do have a dog who likes to run off in the fields and woods sometimes, so I'm wondering whether I'd be better off attaching this chip to his collar!