When wandering among the neighborhoods of Singapore, you'll find yourself among different cultures, all with their own unique color, character and taste. From Chinatown to the Arab Quarter, from Little India to the Malay neighborhood and from there to the Hawker Stalls, this amazing island state is home to people from all over the world, all cooking in different ways and ready to wow you with dishes with a long heritage, but also influenced by multicultural Singapore.
So, which are the 5 dishes you shouldn't leave Singapore without trying at least once?
1. Seafood: crabs
There are tens of ways crabs are cooked in this city:  Chilli Crabs, Sri Lankan Crabs, the King Crab, the Dungeness Crab, the Blue Swimmer, the Alaskan King Crab, Black Pepper Crabs, the Crab Bee Hoon, Salted Egg Crabs are the most famous, with the last three being the locals' favorites. Just head to a seafood restaurant or better yet a hawker and enjoy!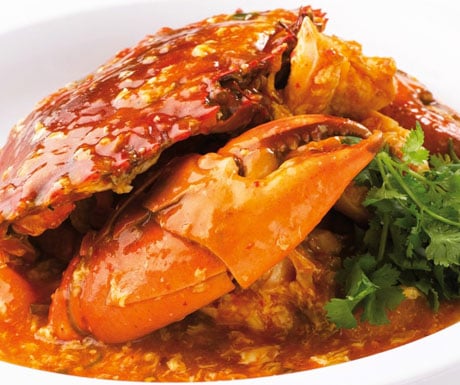 2. Indian: roti prata
Definitely better than it sounds. I actually tasted roti prata in Little India, only to find out later that it is indeed an indian dish, but with a malay name! It's actually dough cooked with an ingredient of your choice inside, from minced meat to chocolate. Roti Prata is a delicious and filling take-away food you can enjoy while sightseeing.
3. Malay: nasi lemak
A coconut rice dish traditional in the Malay culture, nasi lemak is rice served with anchovies, eggs, sambal, peanuts and, in some variations, with fried chicken and/or sotong balls, usually in banana leaf. And it is as exotic and satisfying as it sounds! Enjoy it in Kampong Glam, the historic Malay neighborhood for a glimpse of old Singapore!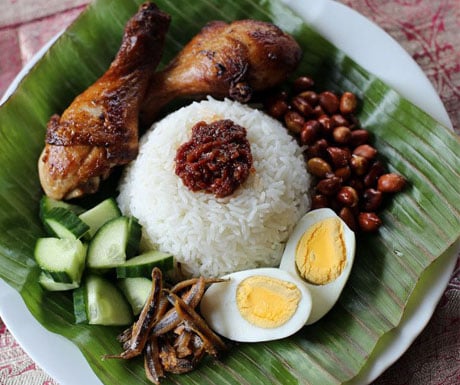 4. Middle Eastern: mezza platter
And while you're there, discover the Arab Quarter and its own culinary treasures. The taste here is far more familiar to a Westerner's palate than any Asian food. We've all tried kebab, basturma, fattoush, hummus, labneh… and the trendy yet traditional Arab Quarter offers the perfect hideaway from all the hustle and bustle from the modern and busy city, to enjoy a mezza platter made with love and spices.
5. Chinese: laksa
A popular dish in Europe, laksa is basically rice noodles in a spicy coconut-curry soup with shrimp, fish, egg and chicken. It's actually a combination of Chinese and Malay cuisine, and any laksa dish you'll try in Singapore has gotten some local flair too. Best enjoy it in Chinatown, from a stall, created in front of you with extra care!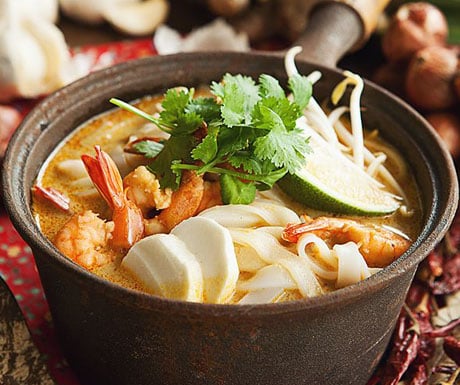 On your next visit in Singapore, skip the malls and the shopping centres and head to a stall, a hawker or a top notch restaurant and have the meal of your life!