Don't get us wrong, we love the winding alleyways and bustling souks of Marrakech, but we also know that there is so much more to Morocco than this one city. Whether you're looking for ancient walkways, a secluded wilderness or a bit of beach relaxation, this country really does tick all the boxes. Whilst the majority of holidaymakers flock to the riads of Marrakech, let us look to Morocco's equally beautiful alternatives.
Agadir
It's easy to assume Morocco is all pulsating cities, yet if you were to venture a little further afield, you'd find 1200 miles of spectacular coastline. Agadir is a vibrant seaside resort nestled along this stretch of glistening water and since it boasts year-round sunshine, an array of shops, café's and bars, it's ideal for every type of traveller. It's a busy place, but it's one that allows you to immerse yourself in its energy one day, and lose yourself in a meditation session the next.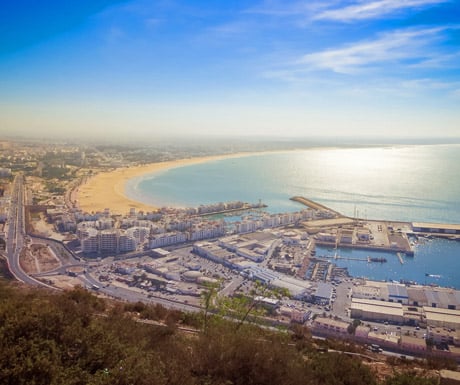 Fes
Enter Fes and you'll experience a pedestrian city that represents 1200 years of dynasties, monuments and ancient tales. With the same vibrant buzz of Marrakech, yet slightly less frequented by holiday makers, Fes is ideal for discovering authentic Moroccan culture. Roam through the medina where brilliant craftsmen settle down to work and enchanting alleyways lead you from one hidden gem to another. It's a trove of cultural wonders, and one that definitely shouldn't be left off your itinerary.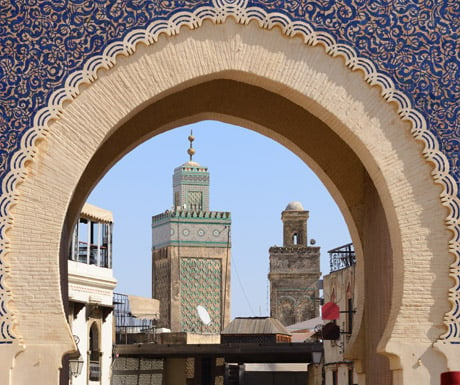 Atlas Mountains
Far above the narrow pathways and frantic city markets lies a world of vast and spectacular landscapes. A world we know as the Atlas Mountains. For fresh air, stunning hikes and a closer look at Berber living, these peaks are the place to be. The Atlas Mountains thrive with unique experiences that you wouldn't find anywhere else in Morocco. Spend the night in a Berber village, take a hike accompanied by camels, or camp in the wilderness for total seclusion.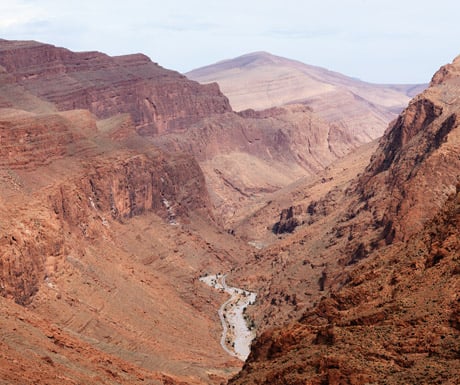 Tangier
This port city is another one of Morocco's coastal delights. Situated at the northern tip, Tangier is the gateway to Morocco and boasts a distinct continental feel. Since the 1960's it has been a creative hub, once acting as a hotspot for artistic Europeans and Americans. Combining both beach and medina, Tangier is great for those of us who enjoy a slower pace of life with a slice of culture. Sipping a fresh mint tea and gazing out across the ocean is just one way to take it all in.
Tom Marchant is Co-founder of Black Tomato.
If you would like to be a guest blogger on A Luxury Travel Blog in order to raise your profile, please contact us.